Photo Flash: Kathleen Turner Headlines International Human Rights Art Festival
Academy Award & Tony Award-nominee and Golden Globe Award-winning actress & director Kathleen Turner headlined The International Human Rights Art Festival on Sunday, October 15 at 7:30pm at St. Ann & the Holy Trinity Church in Brooklyn. In conjunction with Culture Project, this evening of dance, music, comedy, storytelling & theatre, raised social concerns and offered positive solutions with humor, insight & incredible artistic talent:
Kathleen Turner will perform a monologue concerning citizenship from the one-woman play Red Hot Patriot, about journalist Molly Ivins. Kathleen has won two Golden Globe Awards, been nominated for two more, as well as an Oscar and two Tony Awards; she received a Critic's Circle Theatre Award for best actress, Golden Orange Lifetime Achievement Award, and numerous other awards and nominations.
Tom Tsai: In his solo Filling Nothing, Tom reflects on an experience with prison inmates and dancing, in relation to his understanding of Breakin' culture and Hip-Hop history. Tom is originally from Taipei, Taiwan, and based out of Los Angeles. His works are derived from investigations of creative movement, multidimensional identity, and empathetic performance.
Maybe Burke will perform a selection from their Accidental Trans Anthems: A cabaret of songs you didn't know were meant for trans people! Maybe is a director, choreographer, writer, performer, and trans advocate interested in telling the stories that have not been told.
Angela Polite will perform excerpts from MARY SPEAKS (a passion play). The life of biblical figure Mary, the mother of Jesus, is used to explore parallels in the history of black mothers and the loss of their sons from slavery to present day. Through this journey, Mary lives with the weight of being the mother of a black man-child and the gut-wrenching realization that she could lose him. A proud native of Charleston, SC, Angela is an actress, playwright and arts educator.
Thank You for Coming Out: Based on the details of a vulnerable and heartfelt coming-out story, improvisers make up a hilariously insightful and creative show on the spot. First you will hear T.J. Mannix's coming out story, then see it brought to life by improvisers Alex Song (The Tonight Show with Jimmy Fallon), Michael Hartney (School of Rock), Kelsey Bailey (UCB), Kelley Quinn (UCB), and Nikita Burdein (Magnet). We're not just a show, we're a community.
Climate Change Theatre Action: Associate Producer Julia Levine directsAppreciation, a monologue by Katie Pearl from this year's collection of international short plays on climate, as part of Climate Change Theatre Action, which runs from October 1 to November 18, to amplify the United Nations COP meetings. The monologue will be performed by Peyton Lustig.
Jacqueline Dugal will share a solo, Redux. The movement creation of Redux stems from the music composition, inspired by John Cage's Radio Music and adapted for present day the music is a combination of fixed media and chance operations. The movement echoes compositional elements of deconstruction, segmentation, and elements of chance with structured improvisation. Radio and podcast excerpts echo themes of gender, systems, politics, culture, and belonging.
Alika Hope Until ALL Are Free, None Will Be: A message on freedom and hope sung through African-American spirituals and 20th century social justice songs. Alika Hope, a Gold Global Music Award winner, is founder of The Ray of Hope Project, an organization dedicated to using historical music as a pathway for encouraging dialogue and creating solutions to today's social justice issues.
The International Human Rights Art Festival is an ongoing series of art-activist events, festivals, workshops, and community programs at the intersection of art, activism, and society. At each of our events, we bring together artists with social and political leaders, and the general public to imagine and implement a better, more caring world. The International Human Rights Art Festival inaugurated at Dixon Place in March 2017, with the involvement of more than 150 artists presenting 50 art-advocacy events. In addition to the roster of presenting artists, it included honorary co-sponsors and speakers such as National Medal of the Arts winner Norman Lear; Senator Charles E. Schumer (NY); Senator Kirsten Gillibrand (NY); Senator Bernie Sanders (VT); Congressman and Civil Rights Hero John Lewis (GA); Nigerian human rights activist and founder of Sahara Reporters Sowore Omoyele; Chinese human rights activist and recipient of the Sakharov Prize, Robert F. Kennedy Human Rights Award, and others Wei Jingsheng; NYC Commissioner of Human Rights Carmelyn Malalis and many other politicians and social leaders.
The Festival is running a series of events such as this one between now and the next, full-week Festival, taking place at the Wild Project (195 E. 3rd Street, New York's East Village) December 10-16, 2018.
Culture Project: Since its founding in 1996, Culture Project is dedicated to addressing critical human rights issues by creating and supporting artistic work that amplifies marginalized voices. By fostering innovative collaboration between human rights organizations and artists, we aim to inspire and impact public dialogue and policy, encouraging democratic participation in the most urgent matters of our time. Culture Project's productions have garnered an array of Drama Desk, OBIE, and Outer Critics Circle Awards. But they have also won unprecedented awards outside the sphere of theatrical production including the Champion of Justice Award and the PASS award from the National Association of Criminal Defenders. This recognition reignites Culture Project's passion for its goal, and reinforces its commitment to hard-hitting and provocative theater as a powerful ingredient in shaping our nation's values and debates. A venue for acclaimed, prize-winning performance, Culture Project is also a magnet for the best talent including Meryl Streep, Danny Glover, Mary J. Blige, Robin Williams, Marisa Tomei, Bob Balaban, Rinde Eckert, Montel Williams, Frank McCourt, Staceyann Chin, Lynn Redgrave, Sarah Silverman, and other artists who share a passion for theater and public justice.
Photo Credit: Elisa Gutierrez


Alika Hope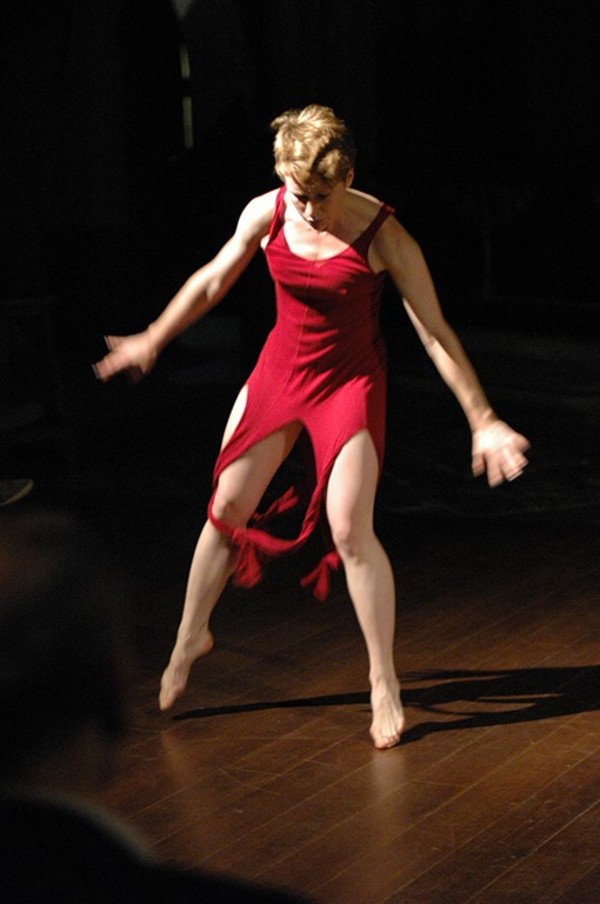 Jacquline Dugal

Producer Tom Block

Thanks You for Coming Out

Tom Tsai