Photo Flash: First Look at Un-Common Young Adult Company's THE WHO'S TOMMY, Opening 7/19
The Un-Common Theatre Young Adult Company's presentation of THE WHO'S TOMMY opens Thursday, July 19 through Sunday, July, 22 at the Orpheum Theatre, Foxboro. BroadwayWorld has a first look at the photos below.
THE WHO'S TOMMY tells the story of a boy, who after a traumatic family tragedy, suffers a mental breakdown and removes himself from reality. As an adolescent, he develops an uncanny talent for playing pinball and, when his mother finally reconnects with her teenage son, Tommy becomes an international pinball superstar. The exhilarating score is timeless in its youthful appeal including such classics as Pinball Wizard; Tommy, Can You Hear Me?; and See Me, Feel Me.
Directed by Christa Crewdson (Cambridge, MA), with Music Direction by Esther Zabinski (Uxbridge, MA), Choreography by Julia Snider (Boston, MA) and Assistant Direction by Mathew Timmons (Canton, MA) this production reinvents the classic show in a modern setting with commentary on our growing celebrity-obsessed culture. The use of state of the art video and computer technology and creative lighting and video effects, throughout the show make this production a must-see theatre event. These special features are thanks to the technical talents of Saulius Sleazes, Lighting and Projection Designer (Boston, MA) and Michael J. Teixeira, Set Designer, (Attleboro, MA) with innovative costuming by Nancy McCarthy (Arlington, MA).
The cast of eighteen includes: Heidi Gleichauf (Ensemble), Jerald Kaplan (Uncle Ernie), Katie Armstrong (Ensemble), Ryan Goodwin (Tommy), Alex Fullerton (Cousin Kevin), Dan Fullerton (Tommy, Age 10), Mary Fullerton (Tommy, Age 4), Sarra Forti, (Ensemble), Sarah Gibson (Ensemble), Libby Pickard (Ensemble), Nicole Cayer, (Sally Simpson, Ensemble), Noah Bridgestock (Captain Walker), Maggie Dowd (Ensemble), Adam Kantor (Ensemble), Amanda Urquhart (Mrs. Walker), Corey Cadigan (Ensemble), Lexie Lieberthal (The Gypsy, Ensemble), and Chris Woycik (Ensemble).
Performances are Thursday, July 19th, Friday, July 20th and Saturday, July 21st at 7:30 pm and Sunday, July 22 at 2:00 pm at the Orpheum Theatre Foxboro, 1 School Street, Foxboro, MA. Pre-Sale Tickets are $17 for Adults and $12 for Seniors and Students and may be purchased by calling(800) 838-3006 or on line at www.brownpapertickets.com/event/252319.
Tickets purchased at the door are $20 for Adults and $15 for Seniors and Students. For Un-Common Members, group sales or handicapped seating please call (508) 698-3098.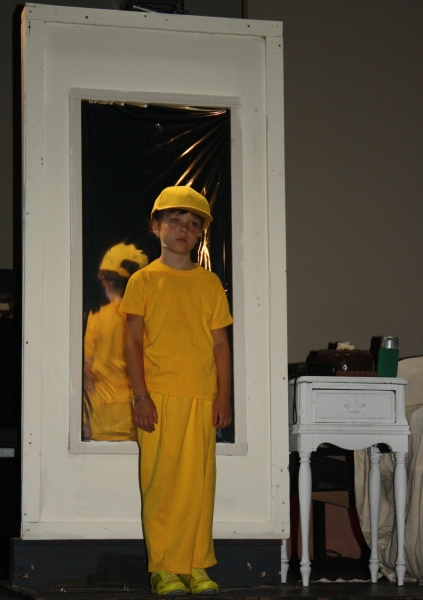 THE WHO'S TOMMY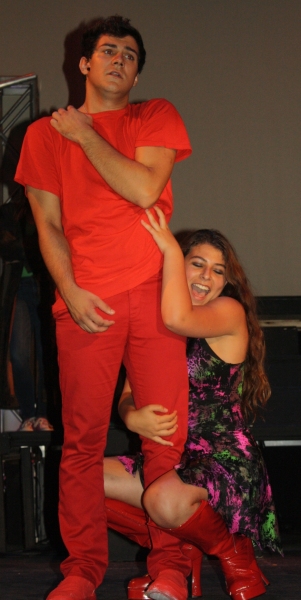 The Acid Queen

Testing Tommy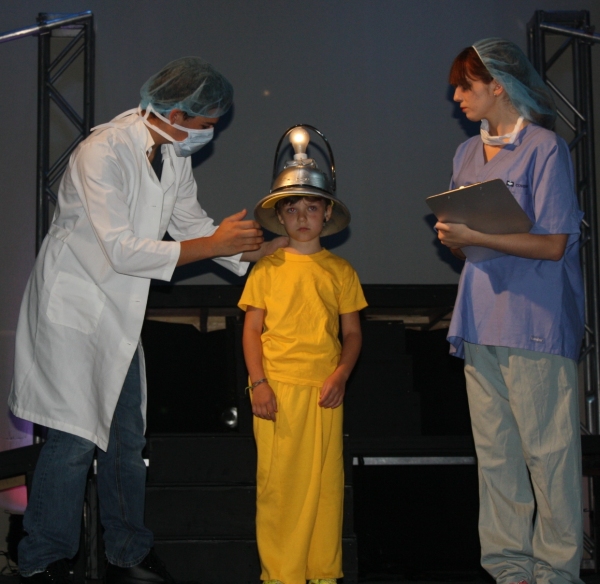 Testing Tommy