David Drake Named New Artistic Director of Provincetown Theater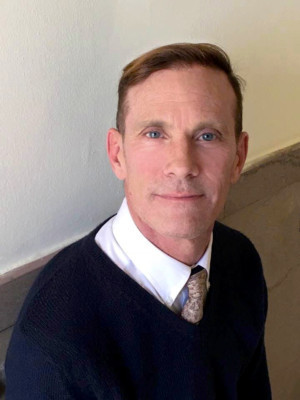 The Board of Directors of The Provincetown Theater have announced the appointment of Obie Award winner David Drake as their new Artistic Director.
Board President David Wilson states, "Beginning in 2010, David Drake has built a wonderfully successful relationship with our theater community, staging shows for us as a freelance director. And while we are grateful to our outgoing Artistic Director, Tristan DiVincenzo, for his terrific work the past three years, we are extremely excited by the fresh, caring, and creative vision that David is bringing to take us into the future."
Best known for his groundbreaking play "The Night Larry Kramer Kissed Me" the historical significance of leading the legendary playhouse is not lost on Drake.
"That Provincetown is internationally acknowledged as the birthplace of American drama," Drake says, "it is a great and humbling honor to be asked to lead the Provincetown Theater into the 21st century. I love this community, this history, and this theater. Having directed three classics there, as well as three world premieres, I look forward to the full-time position of shaping and shepherding a mission that revitalizes great plays for our community and our times, as well as taking real steps toward securing funding in order to begin nurturing and developing the great American plays of the future."
With a roster of five productions slated for the coming year, the Provincetown Theater's 2018 season will open May 17th with Drake directing a robust revival of Kaufman & Hart's Pulitzer Prize-winning comedy "You Can't Take It with You."
David Drake is the Obie Award-winning playwright/performer of "The Night Larry Kramer Kissed Me", one of the longest-running solo shows in NYC history. Published by Doubleday/Anchor Books, his play has received over 100 productions in 10 countries, and was made into an award-winning feature film. As a stage director, David has twice been a Directing Fellow at the Sundance Theatre Lab, and has received residencies at the BRIC in Brooklyn, The Kimmel Center in Philadelphia, and the Out North Contemporary Art House in Anchorage, Alaska. With MacArthur Fellow Taylor Mac, David directed the Under-the-Radar debut of "The Be(a)st of Taylor Mac" at The Public Theater, as well as the world premiere of Taylor's Obie Award-winning "The Lily's Revenge" at Here in New York. Other NY directing credits include Rattlestick, IRT, Theatre for the New City, Joe's Pub, NY Frigid Festival (Audience Award), NYC Fringe Festival (Outstanding Solo Award), and last season's premiere of J.Stephen Brantley's The Jamb (NYIT Award nom, Best Director). At the Provincetown Theater, David has directed "Our Town", "The Weight of Water", "Slap & Tickle", "The Divine Sister", "The Gift", and last season's gender-swapped production of "The Importance of Being Earnest". Currently, David teaches at the Maryland Institute College of Art in Baltimore.