Latest News on Sundance Theatre Lab
Sundance Theatre Lab News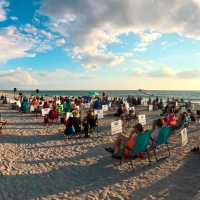 Kareem Fahmy, Shariffa Ali and More to be Featured in Hermitage Artist Retreat January 2023 Programming
by Chloe Rabinowitz - Nov 21, 2022
The Hermitage Artist Retreat has announced the first several programs for the new calendar year. These events will be presented on the Hermitage's historic beachfront campus on Manasota Key and throughout Sarasota County.
Orla Flanagan Appointed As Senior Producer With Once Off Productions
by Stephi Wild - Nov 9, 2022
Once Off Productions will welcome Orla Flanagan to the team as Senior Producer. With over twenty years of arts management, producing and programming experience working with household names like glór, Brighton Dome, Fishamble and The Abbey, Orla will bring a wealth of experience to Once Off Productions - the independent producing platform established in 2004 by Maura O'Keeffe to provide creative and flexible producing supports for independent performing artists.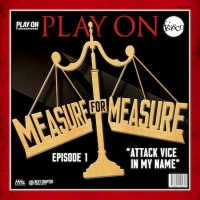 Next Chapter Podcasts and Fiasco Theater Release MEASURE FOR MEASURE Podcast Series
by Blair Ingenthron - Oct 29, 2022
Next Chapter Podcasts and Fiasco Theater have teamed up for a new Play on Podcasts production of Measure for Measure, in modern verse translation by Aditi Brennan Kapil. The series will be released in weekly installments, which began on October 28, and will conclude on December 9.
West Coast Premiere of CLYDE'S to Open at the Mark Taper Forum in November
by Chloe Rabinowitz - Oct 25, 2022
Two-time Pulitzer Prize-winning playwright Lynn Nottage and director Kate Whoriskey will bring their latest Broadway triumph, "Clyde's," a co-production with Goodman Theatre in Chicago to the Mark Taper Forum November 15 to December 18. It recently concluded the Goodman engagement.
Jackalope Theatre Company Announces Season 15
by Stephi Wild - Sep 23, 2022
Jackalope Theatre Company has announced their return to in-person performances with their 2022/2023 season featuring the Among the Dead by Hansol Jung, directed by Jackalope Artistic Director Kaiser Ahmed*, and the world premiere of Pretty Shahid written by company member Omer Abbas Salem*, and directed by Sophiyaa Nayar.
The New Coordinates to Present World Premiere of LAST ASCENT in October
by Chloe Rabinowitz - Sep 19, 2022
The New Coordinates, formerly The New Colony, will conclude its 2022 season with the world premiere of Kristin Idaszak's heart- wrenching cliffhanger Last Ascent, directed by Denise Yvette Serna, playing October 15 – November 20, 2022 at The Den Theatre (2B).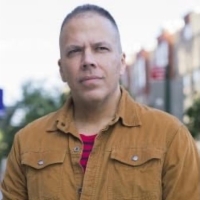 Phillip Howze, Hansol Jung, Jorge Ignacio Cortiñas & Christina Anderson to Take Part in Book Signing at Drama Book Shop
by Chloe Rabinowitz - Aug 26, 2022
The Sledgehammer Series, a book project hosted by Sheila Callaghan's Tripwire Harlot Press, and co-created with Sarah Ruhl and Jacqueline Goldfinger, will launch its first four Sledgehammer Series titles.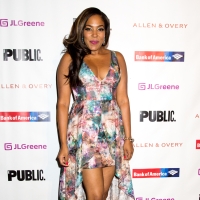 De'Adre Aziza, Kevin Kenerly, Reza Salazar & More to Star in Chicago & West Coast Premieres of CLYDE'S
by Chloe Rabinowitz - Aug 11, 2022
Celebrated creative collaborators over two decades, Pulitzer Prize-winning playwright Lynn Nottage and director Kate Whoriskey will return to Goodman Theatre with their latest Broadway production, Clyde's, launching the Goodman's 2022/2023 Season.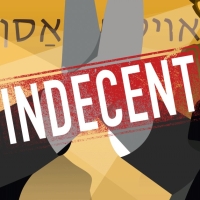 San Francisco Playhouse Teams With Yiddish Theatre Ensemble For Bay Area Premiere of INDECENT; Full Cast Announced
by A.A. Cristi - Aug 9, 2022
San Francisco Playhouse announced casting for Indecent by Paula Vogel, the first production in the Playhouse's 20th Anniversary Season. The play will run on the San Francisco Playhouse Mainstage from September 22 through November 5, 2022. Susi Damilano will direct, with music direction by Dmitri Gaskin and choreography by Nicole Helfer.
Colt Coeur to Present World Premiere of Kareem Fahmy's DODI & DIANA in October
by Chloe Rabinowitz - Aug 3, 2022
Colt Coeur will present the World Premiere of Dodi & Diana, by Kareem Fahmy. Commissioned by Colt Coeur and directed by Adrienne Campbell-Holt (Eureka Day), Dodi & Diana begins previews on October 1, 2022, for a strictly limited engagement through October 29, 2022, at HERE.