BWW Review: THE GLASS MENAGERIE at Barrington Stage Company Reminds Audiences That Simple and Easy are Not the Same.
At a time when the overwhelming majority maintain one or more jobs in a dual income household; where kids have to be shuttled between school, extra-curriculars, and play-dates; factor in housekeeping, doctor visits, workouts, shopping, bill-paying, car maintenance, responding to emails, robo-calls, social media, keeping up with the Joneses, compressed news cycles ... who among us hasn't found themselves longing for a simpler time and/or way of life?
Thanks to Julianne Boyd and the team at Barrington Stage Company, Berkshire audiences can be transported back to such a time through THE GLASS MENAGERIE. Tennessee Williams' autobiographical memory play centers on frustrated writer Tom,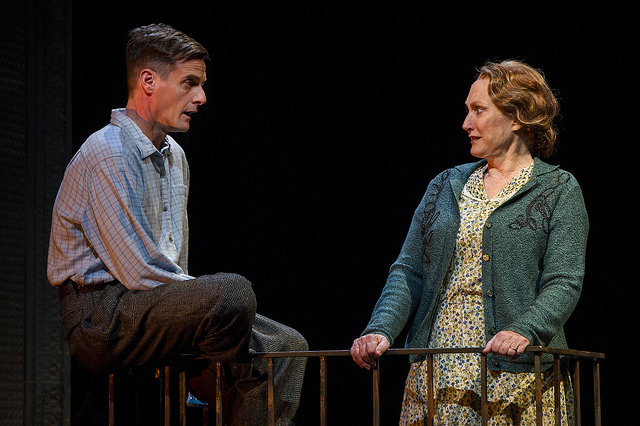 his mother Amanda, who is fighting for her children's future while lost in memories of her Southern belle past, and his painfully shy sister Laura. Reality and illusion collide when a rare visit from a gentleman caller upsets the balance of the Wingfield family in one of the greatest American plays of the 20th century.
The working-class characters do not climb into their SUVs to get around. Only Tom leaves the apartment with any regularity to travel to his meaningless factory job. Fare for rare and occasional streetcar rides is considered to be an extravagance. There are no cell phones. There is one desk-top rotary dial phone tethered to the living room wall by a long cord, but no calls come in on it. Amanda uses the device to call fellow members of the DAR and her church in a desperate attempt to sell them magazine subscriptions to supplement Tom's meager earnings. Despite valiant efforts, it becomes clear that due to her challenges, Laura is unable to work in a conventional role. Amanda recognizing the need and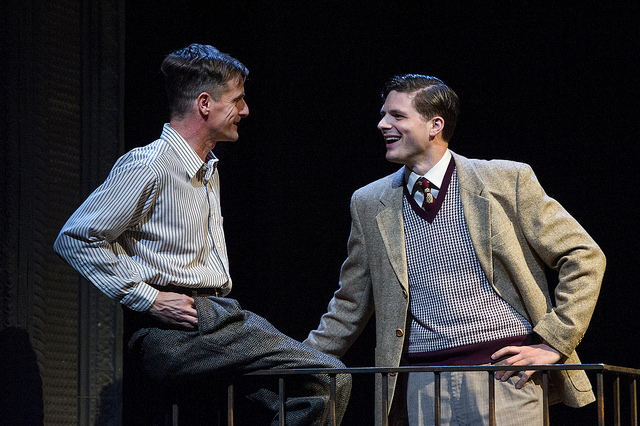 responsibility to provide some form of security and future for her daughter, falls back on her southern upbringing and charms. She enlists Tom, who is steadfastly dedicated to his sister and her well-being, in her plot. The family's sights and hopes become set on Jim, one of Tom's co-workers aka "the gentleman caller". Each character in their own way deals with letting go of their hopes, dreams and desires, in order to focus on what they must do in order to survive.
Strong and convincing performances are delivered by the entire cast. Angela Janas portrays Laura with a sense of innocence and a level of awkwardness and anxiety that is palpable. Tyler Lansing Weaks as Jim is energetic, charming, and so comfortable in the character that he seems at great ease as he tries to convince Laura that while she feels she has no place to go, she must let herself go. Caitlin O'Connell is powerful as matriarch Amanda Wingfield. She manages to connect with the audience, so we feel and understand the desperation and dedication that drive her to overcome circumstances in order to be supportive and secure a future for Laura. Amanda and Laura's embrace on the balcony with the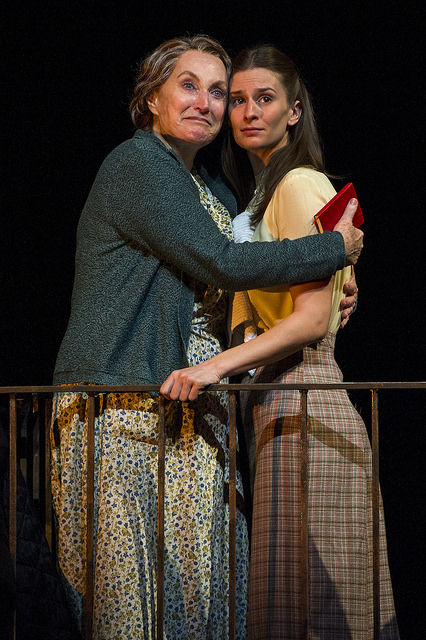 moonlight over their shoulders is an especially poignant moment. Mark H. Dold's portrayal of Tom is both dynamic and powerful particularly as he is called upon to serve as both the voice-of-reason balancing out his mother's distortion as well as our narrator and guide. Susan French supports the cast on Viola with an original score composed by Alexander Sovronsky giving this production a unique and unexpected element.
THE GLASS MENAGERIE is directed by BSC's Artistic Director, Julieann Boyd and has scenic design by Brian Prather, costume design by Elivia Bovenzi, lighting design by Matthew Richards, sound design by Joel Abbott. Patrick Eagan is the production's Stage Manager.
Performances continue at BSC's Boyd - Quinson Main Stage in Pittsfield through October 21, 2018. Student matinees sponsored in part by The Dobbins Foundation & The Alpern-Rosenthal Foundation will allow 2,000 school children, many of whom will be exposed to Tennessee Williams for the first time, to see this production of THE GLASS MENAGERIE.