Marc Savitt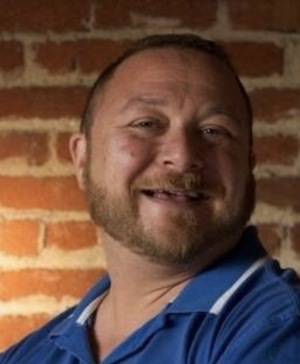 Marc Savitt has a life-long passion for, and association with the performing arts, particularly Musical Theatre. He has performed with choral groups in several US cities, and London, and appears on multiple recordings. Marc has been both on-stage and behind the scenes with Performing Arts organizations in Arizona, California, Connecticut, Massachusetts, New York, and Washington. Marc is delighted to be representing BroadwayWorld.com as Contributing Editor covering The Berkshires of Western MA, Southern VT, and the Capital Region of NY state.
Review: ONCE at Berkshire Theatre Group

July 5, 2022

ONCE is one of those productions that comes along, once in a while, where audience members can truly sit back, relax, get comfortable, and enjoy as a delightful experience sweeps them up, carries them away, and lets them feel all the feels. ONCE continues at Berkshire Theatre Group's Colonial Theatre in Pittsfield.
---
Review: B.R.O.K.E.N CODE B.I.R.D SWITCHING at Berkshire Theatre Group

June 26, 2022

The season opener of Berkshire Theatre Group's 2022 season B.R.O.K.E.N CODE B.I.R.D SWITCHING is not, as the title might suggest to some, about Native American Communication Specialists during WWII. It is one of those relatively infrequent theatrical experiences in which each of the many individuals involved in the production, and their skillful execution of their relative elements supports one another so particularly well, that that the whole is greater than the sum of the parts it's made of. A powerful piece of theatre in which art imitates life extremely well. An experience that leaves the viewer mouth agape saying WOW and providing an abundance of food for thought.
---
BWW Review: AIN'T MISBEHAVIN' THE FATS WALLER REVUE at Barrington Stage Company

June 20, 2022

To be clear, there is absolutely nothing about this production that is dull, dated, or dusty. The joint is most certainly jumpin' for an evening full of rowdy, raunchy and humorous songs that capture the love longing and zest for life in the 1920's/'30s.
---
Review: ANDY WARHOL IN IRAN at Barrington Stage Company

June 19, 2022

World premiere presentations like ANDY WARHOL IN IRAN offer Berkshire audiences a special opportunity to experience a work in progress, recognized for their potential. While I won't term this as a must-see; it is most certainly a fine piece, well worth seeing. If not for the creative aspects touched upon above, it serves a fantastic look at nearly forgotten period in modern history and a strong reminder both that things are not always as they may at first appear; as well the notion that we are all far more alike than different. Read the review!
---
BWW Review: THE APPROACH at Shakespeare & Company

May 24, 2022

What on the surface appears to be a lovely "little Irish play", performed near flawlessly by three talented actors is one of the most powerful and deeply profound pieces of black box theatre I have seen in many years.
---
BWW Review: MY FAIR LADY The Licoln Center Theater Production at Proctors

May 19, 2022

Directed by Bartlett Sher this production remains true to the original, but some updates have been made including some refreshing of the book and dialogue some of which shine a brighter light on the equality of the sexes despite social norms of the time.  Much of which was notably popular with the audience.
---
BWW Review: THE 11TH ANNUAL 10 X 10 NEW PLAY FESTIVAL at Barrington Stage Company

March 2, 2022

Although no theme is clearly communicated in the promotional materials, the common thread that seems to be woven throughout the collection this year is comedy and perhaps seeing things from a differing perspective.  Think – do not judge a book by its cover.  
---
BWW Review: IRVING BERLIN'S WHITE CHRISTMAS THE MUSICAL at Berkshire Theatre Group Helps to Make the Season Merry and Bright.

December 6, 2021

There is much to enjoy in this stage adaptation of the 1954 American Musical film. This production features David Adkins as General Henry Waverly; Allison Briner Dardenne as Martha Watson; Alanna Saunders as Judy Haynes; Claire Saunders as Betty Haynes; Michael Starr as Phil Davis and Michael Wartella as Bob Wallace.
---
BWW Review: THE CHAIRS at Shakespeare & Company

October 17, 2021

THE CHAIRS is an absurdist 'tragic farce' by Eugène Ionesco. It was written in 1952 and debuted the same year. THE CHAIRS concerns two characters, known as Old Man and Old Woman, frantically preparing chairs for a series of invisible guests who are coming to hear an orator reveal the Old Man's discovery.
---
BWW Review: SHIRLEY VALENTINE at Berkshire Theatre Group Reminds That Most "Don't Do What We Want To Do, We Do What We Have To Do".

October 4, 2021

In the hands of Hill and May audiences sit back, relax, and fall spellbound as she shares stories of her very average ordinary daily existence. May's command of the stage for two hours is impressive. Her Shirley is comfortable, relaxed, and easy to get familiar with. She evolves into a wise and trusted old friend.
---
BWW Review: A CROSSING at Barrington Stage Company Serves Up a Veritable Feast For The Eyes And Ears.

October 2, 2021

As we filed out of the theatre following the performance of the World Premiere Musical, A CROSSING, I leaned in toward BSC Artistic Director Julianne Boyd and said, "I am torn between two words - magnificent and gorgeous". She replied, "I will take them both", and I assure you deservedly so.
---
BWW Review: HANG at Shakespeare & Company Offers A Powerful Reminder That We All Have Choices

September 13, 2021

You likely have little to no knowledge or information about this new play that enjoyed a successful run at the Royal Court in London and now makes its regional debut at Shakespeare & Company in Lenox.  I will cut to the heart of the matter and state that both those who enjoy intrigue as well as good theatre should enjoy this fine production.
---
BWW Review: MAN OF LAMANCHA at Mac-Haydn Theatre Makes a Delightful Return

August 31, 2021

A moving tale about a man's refusal to give up his impossible dream, inspired by Miguel de Cervantes' masterpiece Don Quixote. Powerful, brutal, hilarious, and heartbreaking, MAN OF LA MANCHA celebrates the perseverance of someone who refuses to relinquish his ideals or his passion. The celebrated score includes 'The Impossible Dream,' 'I, Don Quixote,' and 'Dulcinea.'
---
BWW Review: SISTER SORRY at Barrington Stage Company the World Premiere of a Suspense Filled New Drama

August 20, 2021

I found myself with an overwhelming sense that what I was watching play out could easily have been an episode of television's Law and Order or perhaps, more appropriately, the Broadway production of EQUUS from the 1970s. 
---
BWW Review: NINA SIMONE: FOUR WOMEN at Berkshire Theatre Group Provides an Eye Opening, Powerful, Stirring, and Unique Theatrical Experience.

August 16, 2021

Director and Choreographer, Gerry McIntyre says, "At a time when people are feeling the need to do something in our hurting world but don't know how to start, this production is an incredible reminder that you just need to take the first step. Or write the first note. Nina Simone: Four Women meditates on Nina Simone's transition from a singer to an activist.'
---
BWW Review: PIPPIN at Mac-Haydn Theatre Brings the Magic.

August 9, 2021

The 2020 season opened with one of my personal favorites, PIPPIN.  It was the first Broadway show I saw. PIPPIN uses the premise of a performance troupe, led by the Leading Player, to tell the story of a young prince (son of Charlemagne) on his search for meaning and significance. 
---
BWW Review: BOCA at Barrington Stage Company Brings Sunshine to the Berkshires

August 7, 2021

In BOCA, we follow a group of retirees who, between rounds of golf, bridge and Botox, can be found bickering, gossiping and living it up like they're teenagers all over again. Don't worry, Sophia, this is NOT Shady Pines. The residents of the Royal Palm Polo Club, a gated community that offers Kundalini Yoga classes even if it gives some of them gas. These are quite a lively bunch, and these kids know how to party.
---
BWW Review: ART at Shakespeare & Company Examines the Value of Friendship

August 3, 2021

Allyn Burrows, became aware of the piece by Yasmina Reza when it ran in New York in the late 1990's and it has been with him ever since.  Given that the play was translated into English by Christopher Hampton twenty-five years ago, along with the current common need for something to laugh about - ART's time in the Berkshires has come. 
---
BWW Interview: Harriet Harris On Bringing ELEANOR To Life At Barrington Stage Company

July 28, 2021

In Eleanor, Barrington Stage Company Associate Artist and playwright Mark St. Germain brings to life Eleanor Roosevelt, the most influential First Lady the world has ever seen. We chat with Harriet Harris on playing the title character.
---
BWW Interview: Christopher V. Edwards Director of ART at Shakespeare & Company

July 26, 2021

I'm in this place where my questioning of Shakespeare is revolving around some of the same issues as these three characters are dealing with as they look at this painting, then consequently, as they look at each other.  What is the value of friendship?  What's the cost of a contemporary painting and what's the value of that painting? 
---