BWW Review: 10X10 NEW PLAY FESTIVAL at Barrington Stage Company Serves Up A Theatrical Smorgasbord In The Midst of Winter.
The Eighth Annual 10X10 New Play Festival is presented as part of the 2019 10X10 Upstreet Arts Festival which returns to downtown Pittsfield for the eighth year and features music, theatre, dance, film, visual art, spoken word, comedy and more.
There is something for everyone in this offering. As the event's title suggests, rather than a single fully produced multi-act production, audience members are served ten small plates, each running about ten minutes, by an ensemble cast of six that includes BSC returnees Peggy Pharr Wilson, Keri Safran, Robert Zukerman and welcomes Sarah Goeke, Michael Fell and Deshawn Mitchell. Directing credits are split equally between BSC Artistic Director Julianne Boyd and returning for his third year, Matthew Penn with each responsible for five pieces.
While the entrees may be small in portion size, they are not lacking in substance. The list of ingredients (read subject matter) covers a wide range of topical and socially relevant content that includes a full and rich palate freshly selected from current headlines. There is even a delightful amuse bouche, courtesy of Berkshire County's own Matt Neely.
In the first course, Double Entendre by L.H. Grant explores communication: Did he say what she thinks he said - and what exactly did she just say? It's all so confusing and rather amusing.
In 172 Push-Ups by Scott Mullen: two veterans - one an old man, one a young
woman - meet outside a bus station on a snowy night. There they discover their differences - and their similarities. The piece is strong and presented so well it may play out quickly but connects deeply.
In Charlottesville by Suzanne Bradbeer, Dani loves her children, she really does. But sometimes you just want to fish by the lake and let the world spin without you. Unfortunately, the world - and your children - may have other ideas.
In Organic Seed by Patrick Gabridge, conflict erupts at the farmer's market between a young woman farmer and an older conventional farmer as they battle for customers.

Pipeline by Michael Brady presents three activists preparing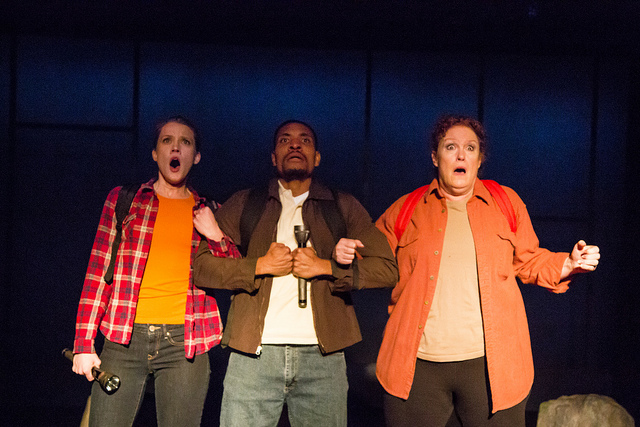 to guard the approach to a forest targeted for a controversial pipeline. When dawn comes with an unexpected encounter, each must decide - take a stand or step aside.
Twas the Day After Xmas by Steven Korbar provides a delightful and refreshingly realistic point-of-view when on December 26th, a world-class cheapskate tries to return his artificial Christmas tree to a department store. The customer is always right, right?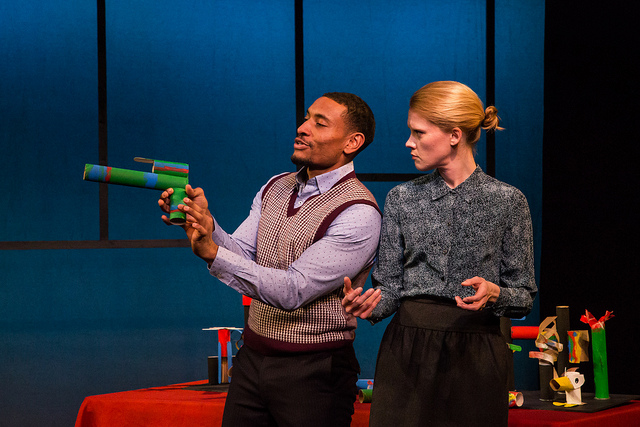 Kid Stuff by Chris Shaw Swanson looks at perception -vs- reality. When their son's school art project provokes an unexpected reaction, two parents are forced to examine the boundaries of social responsibility and creative expression.
In The Chapel Play by Lila Rose Kaplan, two strangers collide in a small Chapel. After a prickly start, they help each other in the most surprising of ways.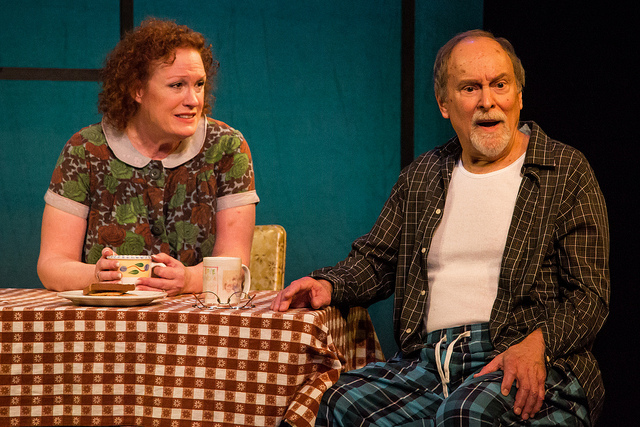 Eddie and Edna by Donald Loftus shows that sometimes it becomes a struggle to sort out the real from the imagined. Sometimes, even those closest cannot help. It should be seen as a credit to all involved that I offer my personal warning that this piece is moving, emotional, and potentially heartbreaking.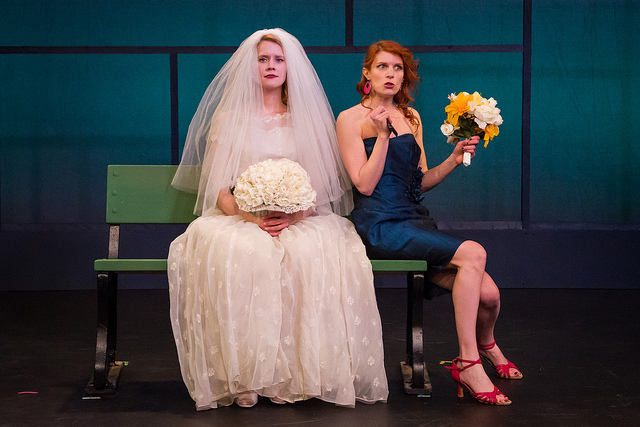 Cold Feet by Brad Sytsma closes the performance on an up note. It shows that gathering loved ones together to celebrate the joining of two lives can get complicated, especially when everything seems to be going very wrong.
The creative team includes set design/technical direction by Joseph Martin, lighting design by Derek Keifer, costume coordination by Trinity Melissa, props by Jess Sovronsky and sound design by Alexander Sovronsky. Renee Lutz is the production stage manager. Leila Teitelman is the 10X10 New Play Festival Line Producer.
Performances are Thursday, Friday and Saturday at 7:30pm, with matinees Saturday and Sunday at 3pm through March 10, 2019 at BSC's St. Germain Stage, located at the Sydelle and Lee Blatt Performing Arts Center, 36 Linden Street.
Related Articles View More Boston

Stories

Shows