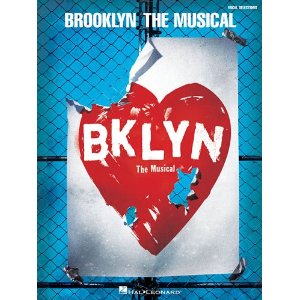 Brooklyn the Musical (PVG)


by Barri McPherson, Mark Schoenfeld

From the heart of Brooklyn comes a band of soulful street-corner singers and storytellers. With a mix of pop and soul, they set their stage and tell a wondrous sidewalk fairy tale about a young girl searching for fame and the father she never knew. With just one clue to lead her, she lands in the city that bears her name. Our songbook features 13 songs from the musical now touring the US, including: Christmas Makes Me Cry * Heart Behind These Hands * I Never Knew His Name * Love Fell like Rain * Love Me Where I Live * Love Was a Song * Magic Man * Once upon a Time * Raven * Sometimes * Streetsinger * Superlover * The Truth.


Available On:




Publisher: Hal Leonard Corporation
Released: 2006
PURCHASE / MORE INFORMATION