BWW Interview: Musician Jeffrey Butzer on his upcoming Concert of VINCE GUARALDI'S 'A CHARLIE BROWN CHRISTMAS' at Saturn.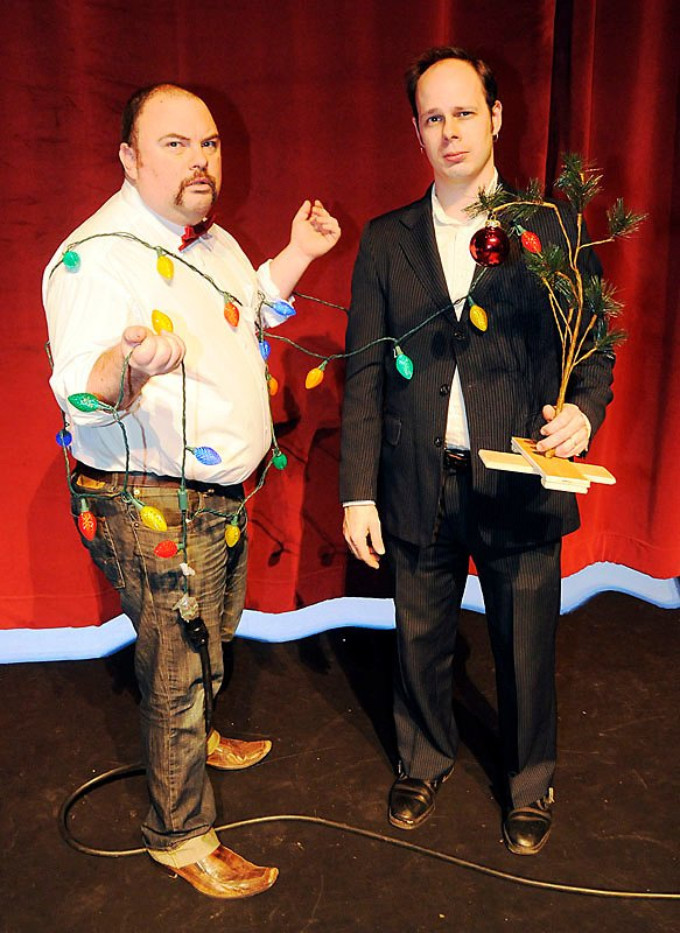 There are many traditional activities necessary to starting the holiday season off right. Some are gathering with family, putting on that winter coat to play in snow for the first time and watching "A Charlie Brown Christmas" on TV. Everyone has at least one favorite part of the iconic holiday cartoon. The dance at the school, the kids ice skating, Linus's soft monologue abut the birth of Jesus, Charlie Brown's tree, or maybe its Lucy's reaction to getting "dog germs" from Snoopy's kiss. My personal favorite is the amazing and timeless music by Vince Guaraldi. His beautiful jazz was the backbone to the program and is still an inspiration for young musicians and music lovers. Birmingham will soon be treated to a special, one night only concert of musicians Jeffrey Bützer and T.T. Mahony with Mike Beshera performing a concert of the music from "A Charlie Brown Christmas" at Saturn in Birmingham. The trio along with small chorus of guest singers will perform all the iconic jazzy holiday tracks. An extra surprise to this years line is the music off of Phil Spector's "A Christmas Gift For You". This month marks Bützer and Mahony's ten-year anniversary of performing the music by legendary Vince Guaraldi.
The show got its legs ten years ago with a very ambitious start says Bützer. "It started with thirty piece band, T.T. , me and a singer. " He gives T.T. Mahony much admiration and awe for his amazing ear and skill at the keys to deliver Gulardi's music with no sheet music. "T.T. learned all the music by ear. We work well with each other and know where each is going in a song. He's so good at picking up styles. I think it helped us that we weren't using sheet music honestly. If we would of just learned it note for note, it would have been more clinical and come off like we were just playing music".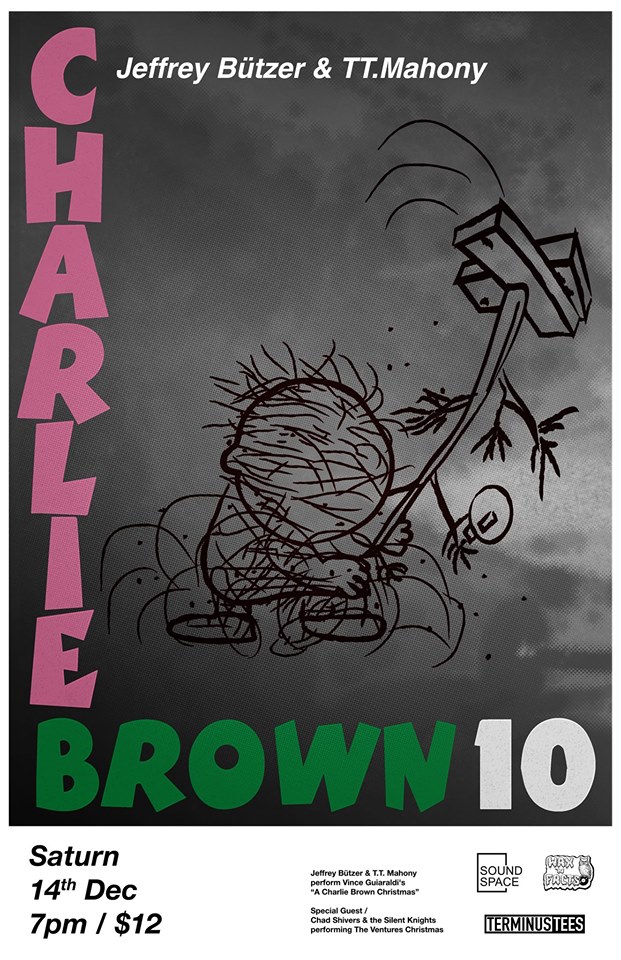 Bützer talked on how performing Vine Guaraldi's music is not an easy due to its unique composition. "We maintain the integrity of the songs with some room for improvisation. That way, it's not boing to play. We don't want to come off like we are just pushing through the songs like a tribute band. Each year we get more and more people involved. This year we are doing a half of the Phil Spector Christmas Album with an eight-piece band. We have backed guitars, singers a bunch of procession. It's pretty fun. The performance is not like a tribute band, we are doing jazz.". Vince Guaraldi structured this album to evoke emotion. The music from "A Charlie Brown Christmas" is a time capsule of a simpler time, and gets you in the proper holiday mood. Bützer, Mahony and Beshera are keen on Guaraldi's rhythym. They capture the same rhythm, not by imitating the music, but by being in tune with it. "That's the key to playing it" Bützer says. "I've heard other people perform his music, and not to disrespect anyone's playing, but it felt like something was off that I just couldn't put my finger on what it was. If you just play the notes of what he is playing, it sounds like nonsense. The way he plays is so unique, for example the embellishments he puts into "Greensleves". It is a weird song when you stop and listen to it.".
I asked Bützer what is so special about the music of "A Charlie Brown Christmas" that inspires him to perform a concert every year? "A lot of Christmas music is real light, colorful with relentless cheer. To me "A Charlie Brown Christmas" album really captures the mood of Christmas without so much melancholy. As an adult you are getting hustled around in December. Most people are working or shopping. "A Charlie Brown Christmas" is a calm and solemn record." He says with a laughs, " Its kinda what you need at Christmas. You don't need people yelling at you for how happy you should be". The music from "A Charlie Brown Christmas" holds so many wonderful pieces of music. Songs like "Linus & Lucy", "Greensleeves" and "Christmas Time is Here" have been etched into the holiday season since the albums debut in 1965. Guaraldi's music is timeless to Bützer. "The music is honest and beautiful. Guaraldi's piano playing is so weird. If you don't hit his rhythm, the music sounds like nonsense. . His playing is very unique. He's very underrated as a piano player. People can imitate it and play it and that's kinda what we do to capture his style".
This concert is bound to sell out fast so be sure to get you tickets soon. Enjoying a live performance of these classic songs is a wonderful way to ring in the holiday season.
Jeffrey Butzer & T.T.Mahony perform Vince Guaraldi's "A Charlie Brown Christmas" Thursday December 14
Doors open -7p / Show - 8p
Tickets - $12.00
18 and up
Saturn
200 41st St S, Birmingham, AL 35222
Tickets and info: (205) 703-9545 or www.saturnbirmingham.com
Jeffery Bützer website - https://jeffreybutzer.bandcamp.com/music

Related Articles View More Birmingham

Stories

Shows