SHOW
DATES
THEATRE

Disney's Frozen Jr


For the first time in forever the theatrical take on a modern classic, Disney's FROZEN JR is set to be performed right here in the
1/28 - 1/29/2023

Bibb County Children
721 Walnut St
Centreville

Disney's Beauty And The Beast


Back by Popular Demand following its sold-out 2010 engagement.
2/3 - 2/4/2023

Southside Center For The Arts
1103 Glenn St
Opelika

Four Old Broads


At Magnolia Place Assisted Living, resident Beatrice Shelton desperately needs a vacation – she just needs to convince her best friend, Eaddy Mae Clayton, to
1/20 - 2/5/2023

Theatre 98
350 Morphy Ave.
Fairhope

Murder Ballad


This musical follows two young lovers who seem to have it all. They are a vibrant couple trying to establish themselves in New York City—Sara as a
1/30 - 2/5/2023

The Allen Bales Theater
348 Stadium Drive
Tuscaloosa

Roald Dahl's Willy Wonka Jr.


Roald Dahl's timeless story of the world-famous candy man and his quest to find an heir is a golden ticket to adventure.
2/9 - 2/12/2023

Leon-sheffield
801 Wilson St NW
Decatur

She Loves Me

1/27 - 2/12/2023

Chickasaw Civic Theater
Chickasaw

Disney's The Little Mermaid

2/16 - 2/19/2023

Lbwcc Dixon Center Theatre
Andalusia

Disney's Beauty And The Beast Jr


The Brainy and Beautiful Belle yearns to escape her provincial life...and her brute of a suitor, Gaston. However, Belle gets more adventurous than she wanted
2/21 - 2/25/2023

Southeast Alabama Community Theatre
909 S St Andrews St
Dothan

Disney's Beauty And The Beast Jr


The Brainy and Beautiful Belle yearns to escape her provincial life...and her brute of a suitor, Gaston. However, Belle gets more adventurous than she wanted
2/21 - 2/25/2023

Cultural Arts Center
Dothan

Disney's The Little Mermaid Jr


In a magical kingdom fathoms below, the beautiful young mermaid Ariel longs to leave her ocean home to live in the world above. But first,
2/23 - 2/25/2023

Prattville Christian Academy
322 Old Farm Ln N
Prattville

A Gentleman's Guide To Love And Murder


Old Globe Theatre: - book: Robert L. Freedman; lyrics: Robert L. Freedman, Steven Lutvak; music: Steven Lutvak; dir: Darko Tresnjak.
2/23 - 2/26/2023

Lee Lyric Theatre
Huntsville

Best Of Enemies


In 1971, arch-enemies Ann Atwater and C.P. Ellis find themselves face-to-face on a committee formed to desegregate the schools of Durham, North Carolina. Seemingly a
2/17 - 2/26/2023


Theatre Tuscaloosa
9500 Old Greensboro Road #135 Tuscaloosa, Alabama 35405
Tuscaloosa

Disney's Newsies Jr.


Tenacre Country Day School
2/23 - 2/26/2023

Acta
Trussville

Freaky Friday One Act Edition


A brand-new One Act Edition based on the Disney Channel original movie.
2/24 - 2/26/2023

Mcclellan Theatre
Anniston,

Roald Dahl's Matilda The Musical Jr


El Dorado Middle School
2/24 - 2/26/2023

Athletic Arts Center
401 10th Ave
Jasper

Spring Awakening

2/24 - 2/27/2023

Jacksonville State University/drama
Jacksonville

Spring Awakening


JSU Theatre and Film is proud to present Spring Awakening , a musical exploring the journey from adolescence to adulthood with a poignancy and passion
2/24 - 2/27/2023

JSU Theatre and Film
700 Pelham Road N
Jacksonville

Disney's Aristocats Kids

3/2 - 3/2/2023

First Baptist Church
123 Church St NE
Decatur

Roald Dahl's Matilda The Musical Jr


El Dorado Middle School
3/4

Bevill Center
506 Usry Ave
Boaz

Roald Dahl's Willy Wonka

3/2 - 3/4/2023

Good Shepherd Church
13550 Chaney Thompson Rd SE
Huntsville

Madagascar Jr


Take a journey out of the zoo and onto the stage with your favorite crack-a-lackin' friends from the blockbuster DreamWorks film.
3/3 - 3/5/2023

Princess Theatre
112 2nd Ave NE
Decatur

She Loves Me

2/24 - 3/5/2023

Leeds Theatre And Arts Center
8140 Parkway Dr
Leeds

Disney's Moana Jr.


Available January 2020
3/9 - 3/10/2023

Ernest Stone Performing Arts Center
Jacksonville

Sanctuary City


Visual content only
3/6 - 3/10/2023

Univ of Alabama - Birmingham - Dept of Theatre
1200 10th Ave S
Birmingham

Disney's Beauty And The Beast


Back by Popular Demand following its sold-out 2010 engagement.
3/2 - 3/11/2023

Ecs Arts And Athletics Campus
Pike Road




Back to the Main Page | Browse Local Theatres
---
Latest Birmingham Reviews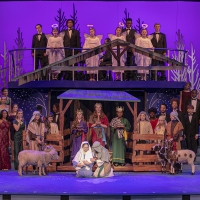 BWW Review: RED MOUNTAIN THEATRE'S HOLIDAY SPECTACULAR Gets You into the Spirit Through the Eyes of a Child
by David Edward Perry - December 10, 2021
Red Mountain Theatre's Holiday Spectacular" is a joyful celebration of song, laughter, togetherness, and hope. Things with COVID may have dulled your view of unity right now. This production clears the isolation fog and allows you to believe in miracles again seeing with the eyes of a child....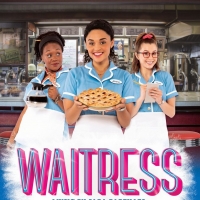 BWW Review: The Touring Company of WAITRESS Brought Flavor, Song, and Heart to the BJCC CONCERT HALL
by David Edward Perry - November 09, 2021
If you are skilled in the kitchen you know sugar, butter and flour are the holy trinity of baking.  "Waitress" is a moving musical made with a similar simple recipe. Take two people, mix them with love, and let it rise. ...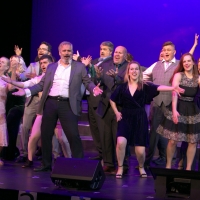 BWW Review: BACK TO BROADWAY Sparks Memories with Musical Theatre Magic at RED MOUNTAIN THEATRE
by David Edward Perry - October 29, 2021
If you heard a thunderous boom last night, it wasn't Doc Brown's DeLorean. It was Red Mountain Theatre's singing at 88mph, sending Birmingham 'Back To Broadway'. This high-energy musical theater revue is the perfect kick off for the inaugural season at Red Mountain Theatre's brand new art campus in ...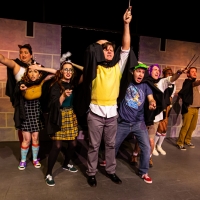 BWW Review: PUFFS at BIRMINGHAM FESTIVAL THEATRE Conjurers Laughs, Wow, and Fun Satire About a Certain Boy Wizard
by David Edward Perry - October 27, 2021
'Puffs' at Birmingham Festival Theatre is a comedy that takes great liberties with the hit stories of a certain popular young wizard. An enchanted cast that is fearlessly rambunctious electrifies 'Puffs'. Director Kelsey Crawford's magic gets you under the spell of the show right from the jump. If y...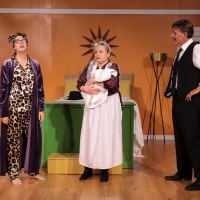 BWW Review: NATALIE NEEDS A NIGHTIE Fills Your Chest with Laughter at HOMEWOOD THEATRE
by David Edward Perry - October 25, 2021
'Natalie Needs a Nightie' skillfully laces misdirection and great comedic performances by a hilarious cast. It lifts you in all the right places. Hugs all the curves using smart sexual innuendos. It's so comfortable you leave wanting to buy another pair, of tickets....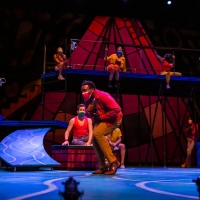 BWW Review: UAB Department Of Theatre's GODSPELL Fills You With the Joyful Spirit of Love, Peace, and Community
by David Edward Perry - October 14, 2021
'Godspell' is a celebration of humanity and spirituality, free from any specific religion. it's a song filled ride about peace, love and hope for us all to be better people in a larger community....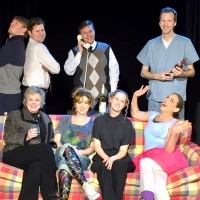 BWW Review: ISN'T IT ROMANTIC Brought Laughs and Reflection at HOMEWOOD THEATRE
by David Edward Perry - March 04, 2020
Harriet (Karen Marie Black) is a highrise uptown girl and Janie (Sara James) who is unmotivated and heavy on the chutzpah. These two young women are facing a dilemma in trying to find and fit all of their life expectations into a self-imposed small box labeled 'you can have it all' in the romantic c...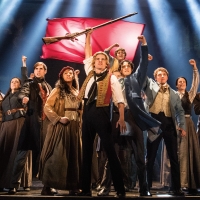 BWW Review: LES MISERABLES Sings with Spirited Voices of Love, Redemption, and Revolution at BJCC CONCERT HALL
by David Edward Perry - January 08, 2020
This new revival of 'Les Misérables' is alive and bellows with the rising voice of the people. The creative presentation delivers high production value, memorable talent. The end result created an unexpected experience as if I was viewing 'Les Misérables' for the first time with fresh eyes. Performa...