Birmingham Photos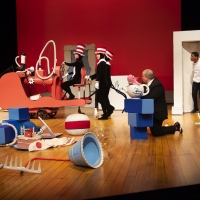 Photo Flash: Dr. Seuss's THE CAT IN THE HAT at Alabama Shakespeare Festival
by BWW News Desk - Birmingham

(1/9/2020) - Alabama Shakespeare Festival presents Dr. Seuss's The Cat in the Hat on the Festival Stage January 11 – 25, 2020. Based on the 1957 book by Dr. Seuss, the play was adapted by Katie Mitchell and originally produced by the National Theatre of Great Britain.
---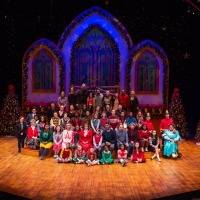 Photo Flash: Alabama Shakespeare Festival Presents THE BEST CHRISTMAS PAGEANT EVER
by BWW News Desk - Birmingham

(12/3/2019) - Alabama Shakespeare Festival presents The Best Christmas Pageant Ever, on stage December 5 a?" 29, 2019. Directed by ASF Associate Artistic Director Greta Lambert, the hilarious holiday classic will delight audiences of all ages.
---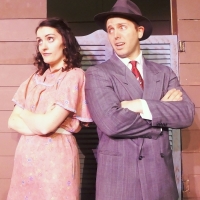 Photo Flash: The Village Players Presents CRAZY FOR YOU
by BWW News Desk - Birmingham

(10/23/2019) - The Village Players 2ND production of its 97th season with the toe tapping musical Crazy for You, the new musical comedy with Music by George Gershwin, Lyrics by Ira Gershwin, and book by Ken Ludwig.
---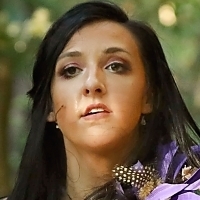 Photo Flash: Brian Clowdus Experiences Presents THE NOCCULA EXPERIENCE
by BWW News Desk - Birmingham

(6/4/2019) - This summer, Brian Clowdus Experiences breathes new life into the thrilling story of relentless love and adventure with The Noccalula Experience - a legendary tale of undying love. Experience the spectacular tale in its storied home of Noccalula Falls Park as you take in the site's breathtaking natural views of its astonishing, cascading falls. Noccalula is the saga of a young woman torn between a powerful love and her sense of duty to her people. Infused with authentic elements of Native American culture, this original telling creates a brand new significance and brings more power and excitement than ever before. Join us for a journey steeped in romance and exhilaration as Noccalula rules her own fate in the face of her beckoning future. Join Brian Clowdus as he returns home to Gadsden amidst a national career in theatre, returning to his roots in the most immersive and groundbreaking experience you have ever witnessed.... will you take the leap with him this summer?
---