Michael Rabice - Page 7
Michael Rabice has over 35 years of experience attending plays, musicals and opera all over the world. He is a frequent performer in opera and has appeared with the Glimmerglass Opera, Artpark Opera, Greater Buffalo Opera and Nickel City Opera. Michael has extensively studied the history of the American musical theatre throught the past century. In addition, he has written many essays on the impact of musical theatre on American culture, as well as how musical styles of a specific era impacted the Broadway stage and it's orchestrations. He regularly attends theatre in Buffalo, Toronto , Niagara-on-the-Lake, and New York City. He has been a Contributing Editor at Broadwayworld since 2014.
MOST POPULAR ARTICLES
LAST 30 DAYS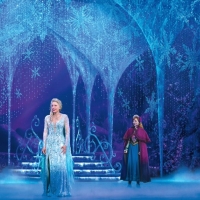 BWW Review: FROZEN at Shea's Buffalo
Posted: Sep. 15, 2021


LAST 365 DAYS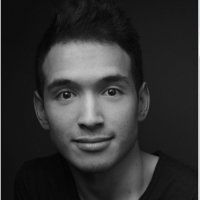 BWW Review: Dazzling Young Broadway Talents ZACHARY NOAH PISER AND ADAM ROTHENBERG at Starring Buffalo And Musicalfare
Posted: Nov. 22, 2020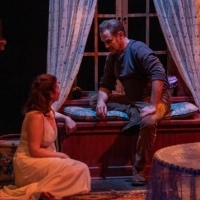 BWW Review: A Brilliant SEA MARKS from Stage to Screen at Irish Classical Theatre
Posted: Oct. 25, 2020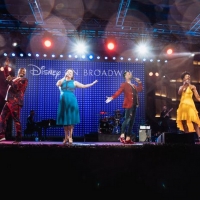 BWW Review: THE MUSIC OF DISNEY ON BROADWAY at Shea's Buffalo
Posted: Jul. 30, 2021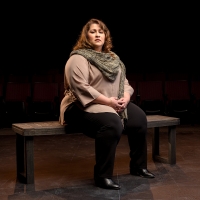 BWW Review: THE YEAR OF MAGICAL THINKING at Irish Classical Theatre
Posted: Apr. 16, 2021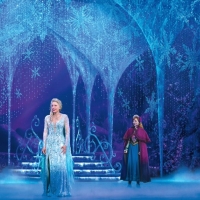 BWW Review: FROZEN at Shea's Buffalo
Posted: Sep. 15, 2021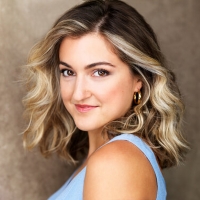 BWW Review: I'M STILL SINGING WITH LINDSEY BRETT CAROTHERS at STARRING BUFFALO
Posted: Mar. 19, 2021


BWW Reviews: CAROUSEL at MusicalFare

April 20, 2015

Sparse CAROUSEL Takes to the Stage
---
BWW Reviews: Fiery Operatic Drama Unfolds in New Production of THE PHANTOM OF THE OPERA at Shea's Buffalo Theatre

March 22, 2015

2015 brings a lavish new production of Andrew Lloyd Webber's 'The Phantom of The Opera' that opened at Shea's Buffalo Theatre on Wednesday and it has received glorious new sets by Paul Brown, while retaining most of Maria Bjornson's Tony Award winning costume designs.
---
BWW Reviews: AFTER MISS JULIE at Irish Classical Theatre

February 28, 2015

A battle of the classes is playing out in The Irish Classical Theatre's brilliant new production of 'After Miss Julie,' that opened last night. Based on Strindberg's 1888 psycho-drama 'Miss Julie,' this version by Patrick Marber updates the action to a 1945 English Manor house on the eve of the British Labour Party's election victory.
---
BWW Reviews: MYSTERY OF THE SILVER CHALICE at 710 MAIN THEATRE

February 6, 2015

As with any good laboratory, hypothesis and conjecture are needed to lead to breakthroughs and new discoveries. Buffalo Laboratory Theatre's production of MYSTERY OF THE SILVER CHALICE currently playing at 710 Main Street often succeeds in finding humor in new found audience driven technology, while keeping the actors on their toes.
---
BWW Reviews: MOTOWN:THE MUSICAL at Shea's Performing Arts Center

January 21, 2015

When brainstorming concepts for new shows, the idea of making a musical about Berry Gordy--not necessarily a household name, may have seemed like an odd choice. So let's look at Plan B....a musical about the careers of Diana Ross, Smokey Robinson, Michael Jackson and Marvin Gaye. Well, essentially the two are all the same musical. The slick production of MOTOWN: THE MUSICAL that opened on Tuesday night at Shea's tells the story of producer Berry Gordy and his start up record label, 'Motown.'
---
BWW Reviews: THE LION IN WINTER at Irish Classical Theatre - Familial Dysfunction Reigns Supreme

January 19, 2015

Just when you thought your family had issues with each other and holidays were unbearable.. or when you thought the dining room scene in AUGUST: OSAGE COUNTY was the epitome of family dysfunction, meet Henry II of England, his wife Eleanor of Aquitaine and their three sons.
---
BWW Previews: 4 GIRLS 4: A CHRISTMAS TOGETHER at 710 Main Theatre

November 25, 2014

Broadway's Leading Ladies Head to Buffalo
---