Michael Rabice - Page
Michael Rabice has over 35 years of experience attending plays, musicals and opera all over the world. He is a frequent performer in opera and has appeared with the Glimmerglass Opera, Artpark Opera, Greater Buffalo Opera and Nickel City Opera. Michael has extensively studied the history of the American musical theatre throught the past century. In addition, he has written many essays on the impact of musical theatre on American culture, as well as how musical styles of a specific era impacted the Broadway stage and it's orchestrations. He regularly attends theatre in Buffalo, Toronto , Niagara-on-the-Lake, and New York City. He has been a Contributing Editor at Broadwayworld since 2014.
MOST POPULAR ARTICLES
LAST 30 DAYS
LAST 365 DAYS
BWW Review: MEAN GIRLS Cast Shines Despite Weak Score at SHEA'S BUFFALO Theatre
Posted: Sep. 26, 2019


BWW Review: A JUBILANT HOLIDAY INN at SHAW FESTIVAL
Posted: Nov. 25, 2019


BWW Review: TO KILL A MOCKINGBIRD at KAVINOKY THEATRE Still Powerful And Timely
Posted: Nov. 11, 2019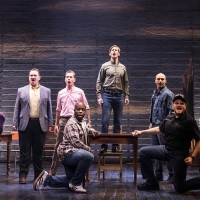 BWW Review: A Joyous COME FROM AWAY at SHEA'S BUFFALO Theatre
Posted: Oct. 16, 2019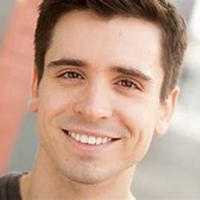 BWW Review: Broadway Mingles with Buffalo in LITTLE SHOP OF HORRORS at STARRING BUFFALO
Posted: Nov. 3, 2019


BWW Review: A Jubilant HELLO DOLLY! at Shea's Buffalo Theatre

March 11, 2020

Many may think that the heartwarming and brassy American musical comedy of yore with it's hummable tunes will never be seen again. That the days of star driven shows have dried up. The era when the names of Mary Martin, Ethel Merman, or Carol Channing all but guaranteed a hit musical. Now producers are wary of putting all of their eggs in one basket, relying on a star to stick with a show until it recoups it's investment. Happily...... no, joyously...... Broadway producer Scott Rudin was able to engage superstar Bette Midler for a year in the first revival of HELLO DOLLY! ever to happen on Broadway without Carol Channing
---
BWW Review: THE ONION GAME at BUFFALO'S IRISH CLASSICAL THEATRE is a WICKED RIDE

March 9, 2020

Another wholly dysfunctional family has entered the literary realm in a new play by Bryan Delaney and Buffalo's Irish Classical Theatre gets to show them off in all of their wretchedness. Dublin-born playwright Delaney has been honored this year and named ICTC's Playwright in Residence. Best known to Buffalo audiences for his plays the The COBBLER and THE SEEDBED, Mr. Delaney has been in town for the World Premiere production of THE ONION GAME, a wicked black comedy set in rural North County Dublin. The results are mostly satisfying for it's revelatory nature and unexpected twists.
---
BWW Review: HAND TO GOD at Road Less Traveled Productions Is An Irreverent Delight

March 6, 2020

Will good triumph over evil? Can you invoke the name of God to protect your positive behaviors? According to playwright Robert Askins, you can most definitely blame the powers of evil when it comes to bad deeds, and if you state 'the devil made me do it' then you are absolved of all wrong doing. Askins' play HAND TO GOD opened last night at Buffalo's Road Less Traveled Theater in a hilariously irreverent but thought inducing production.
---
BWW Review: THE ANTIPODES Is Absurdly Fabulous At Road Less Traveled Productions

January 24, 2020

There are as many forms of entertainments as there are concepts. Expressing one's point of view can be difficult and when you put nine people in the same room and ask them to brainstorm for the next best idea for a film script, there are bound to be way too many or too few concepts that work. Playwright Annie Baker has penned her most recent play, THE ANTIPODES, using this idea as a construct for a present day 'theatre of the absurd' that hasn't been seen Ionesco's THE BALD SOPRANO. Happily Buffalo's Road Less Traveled Productions is presenting Baker's play in a knockout evening of theatre with some of the best ensemble acting you will ever encounter.
---
BWW Review: A Playful MIDSUMMER NIGHT'S DREAM at BUFFALO'S IRISH CLASSICAL THEATRE

January 18, 2020

The eventual pairing of happy lovers in Shakespeare's A MIDSUMMER NIGHT'S DREAM proves that all's well that ends well. So it is no coincidence that another happy pairing of two of Buffalo's artistic jewels have collaborated to bring the Bard's comedy to the stage of Kleinhans Music Hall. The Irish Classical Theatre Company and the Buffalo Philharmonic are presenting a cohesive treat for the mind and ears that helped take a chill of a brisk January night.
---
BWW Review: A Meandering CHRISTMAS OVER THE TAVERN at SHEA'S 710 THEATRE

December 17, 2019

Local boy does good. That has been the success story of Buffalo born playwright Tom Dudzick. His play OVER THE TAVERN that premiered at the old Studio Arena Theatre in 2006 has become a hot commodity, being produced by multiple theatres across the United States. It went on to become a trilogy and has been a favorite amongst Buffalo audiences ever since. Alas, his latest venture, the musical CHRISTMAS OVER THE TAVERN does not appear to be destined for a similar destiny.
---
BWW Review: A JUBILANT HOLIDAY INN at SHAW FESTIVAL

November 25, 2019

A frothy holiday confection playing out in Hollywood inspired Technicolor-come-to-life is the best way to describe the Shaw Festival's jubilant production of Irving Berlin's HOLIDAY INN now onstage at their Festival Theatre. Based on the 1942 movie of the same name starring Bing Crosby and Fred Astaire, HOLIDAY INN has been overshadowed a bit by the later Berlin hit WHITE CHRISTMAS. But thanks to some crackerjack casting and a huge budget, The Shaw has breathed new life into the 2014 stage version written by Gordon Greenberg and Chad Hodge.
---
BWW Review: TO KILL A MOCKINGBIRD at KAVINOKY THEATRE Still Powerful And Timely

November 11, 2019

ust as an American classic will always persevere, Buffalo's Kavinoky Theatre has triumphed in finally being able to present Harper Lee's TO KILL A MOCKINGBIRD. After a major kerfuffle last spring that resulted in a cease and desist order from Broadway producers, The Kav was forced to entirely scrap their entire production of MOCKINGBIRD less than 2 weeks before opening night. A highly lauded production by Aaron Sorkin was and still is playing on the Great White way, and for questionable reasons, Buffalo was forced to shut down the Lee play. Happily, this season the Kav received the go ahead to produce Sorkin's version, and like a phoenix, TO KILL A MOCKINGBIRD has risen in a gripping and superbly acted production.
---
BWW Feature: LITTLE SHOP OF HORRORS Celebrates Closing Night at Shea's 710 Theatre joined by Cast of THE BROADWAY PRINCESS PARTY

November 7, 2019

Starring Buffalo concluded it's 3 performances of LITTLE SHOP OF HORRORS on Saturday night. The visiting Broadway artists included Matt Doyle as Seymour, Lindsay Nicole Chambers as Audrey and Brandon Espinoza as the Dentist. Artistic Director Drew Fornarola has announced EVITA as the spring of 2020 staged musical concert. Casting will be announced in the new year. The company is using Shea's 710 Theatre this season, after it's inaugural season at Rockwell Hall last year presenting THE HUNCHBACK OF NOTRE DAME. The touring cast of THE BROADWAY PRINCESS PARTY was also in town and joined in to celebrate.
---
BWW Review: ERMA BOMBECK: AT WIT'S END at SHEA'S 710 THEATRE- As Funny as You Remember

November 6, 2019

For those of a certain age, growing up included reading or hearing the voices of columnists and commentators like Paul Harvey, Dear Abby, Howard Cosell, and Erma Bombeck . In fact Erma and Abby had columns that often ran side by side. Dear Abby gave advice and Erma commented on the every day life of American housewives. While all of these names will be lost on millennials, everyone over 45 years old will have some memory of these folks. A production of the one act play 'ERMA BOMBECK: AT WIT'S END' is playing at Shea's 710 Theatre through November 10th after it's successful run at Rochester's Geva Theatre, and includes the same cast. That is, a cast of one.
---
BWW Review: Broadway Mingles with Buffalo in LITTLE SHOP OF HORRORS at STARRING BUFFALO

November 3, 2019

The most famous of man eating plants made a Halloween weekend appearance as LITTLE SHOP OF HORRORS played out on the Shea's 710 Theatre stage Friday night. Under the auspices of the fledgling STARRING BUFFALO company, Buffalo was treated to it's second fully realized staged musical reading. Director Drew Fornarola has assembled three of Broadway's best young talents to visit the Queen City, work along side some of Buffalo's own finest actors, and mentor and perform with three of the areas High School choirs. After their fine inaugural production of THE HUNCHBACK OF NOTRE DAME last year at Rockwell Hall, the change of venue seemed to work perfectly.
---
BWW Review: A Joyous COME FROM AWAY at SHEA'S BUFFALO Theatre

October 16, 2019

COME FROM AWAY has come to Buffalo. The show with that rather odd title that has been beguiling audiences since it's inception and doesn't have the same name recognition as HAMILTON fully deserves to be placed among HAMILTON's ranks. When the brilliant tour opened at Shea's Buffalo Theatre on Tuesday night I have feeling that most people in the audience had no idea what they were about to see (and quite honestly, may only have been in the audience because they kept their subscription from last season that guaranteed a seat for HAMILTON. ) What played out over the next 100 minutes was one of the most captivating and ingeniously told pieces of theatre seen in many years.
---
BWW Review: Realistic Drama Told in SUPERIOR DONUTS at SHEA'S 710 THEATRE

October 14, 2019

A gritty reality that is so true to form that you have to remind yourself you are watching a play, versus eavesdropping on someone's life... That is what is playing out in Tracy Letts' SUPERIOR DONUTS, now at Shea's 710 Theatre in a winning production by Road Less Traveled Productions.
---
BWW Review: 'TIS PITY SHE'S A WHORE Engrosses and Shocks at IRISH CLASSICAL THEATRE

September 30, 2019

Buffalo's Irish Classical Theatre Company has chosen to open their 2019-20 season with a rarity, 'TIS PITY SHE'S A WHORE by John Ford. First seen in 1633, the question arises as to whether this Jacobean drama still deserves to be produced. Happily, this often shocking play has enough intrigue to keep the audience engaged. By it's final moments, the elements of incest, murder, poisoning, and deception lead to a drama of epic proportions that grips the viewer.
---
BWW Review: MEAN GIRLS Cast Shines Despite Weak Score at SHEA'S BUFFALO Theatre

September 26, 2019

The brilliant comedian Tina Fey has brought her clique of nasty teenage girls to town to open the First National Tour of her Broadway hit musical, MEAN GIRLS. After the success of the film version, Fey and her husband, composer Jeff Richmond, have added music to the story of teenage angst and meanness. The genre has been well populated over the years, with growing up and adolescent relationships proving to be great fodder for shows like GREASE, BYE, BYE, BIRDIE, HAIRSPRAY, HIGH SCHOOL MUSICAL and most recently, THE PROM.
---
BWW Review: THE LADYKILLERS Only Mildly Amuses at Shaw Festival

August 28, 2019

The Shaw has once again programmed a play known by few. After their success at rediscovering Mae West's SEX this season, I was hoping that THE LADYKILLERS would produce yet another unearthed gem. This comedy, mostly unknown outside of the UK, was briefly revived on the West End in 2011,but it's humor may best be served in a different era.
---
BWW Review: SEX is Alive and Well at SHAW FESTIVAL

August 2, 2019

How does an author title a play? Well, there should be something descriptive, enticing or informative to engage the audience from the outset.The Shaw Festival in Niagara on the Lake has gone out of a limb and programmed a virtually unknown play that is rarely, if ever produced. Oh, and the title is simply SEX. And it's author is no other than the infamous Mae West! But did West really write plays? She most certainly did and did so for her own star turns. Written in 1926, unable to advertise using the title, and later raided after running for a year, SEX was almost forgotten. Happily, this highly polished and entertaining production now running through October turns out to be the sleeper of the season.
---
BWW Interview: Lucie Arnaz Returns in I GOT THE JOB at Provincetown's Crown And Anchor

July 14, 2019

Provincetown will see yet another return visitor when Lucie Arnaz returns to The Crown and Anchor for a one night only concert of her latest act ' I Got The Job: Songs From My Musical Past.' After selling out this same concert last year, producer Rick Murray asked Ms. Arnaz to return with the same show that had audiences cheering. Along with her musical director Ron Abel, the show will play Monday July 22,2019 at 8pm. Arnaz and Abel will bring this show to a many more venues over the next year, including New York's fabled 54 BELOW CLUB this fall .
---
BWW Review: THE GLASS MENAGERIE Shimmers at The Shaw Festival

July 11, 2019

A pervading air of discontent and general unease looms over the lackluster St. Louis apartment of the Wingfield family in Tennesee Williams memory play, THE GLASS MENAGERIE. The Shaw Festival is presenting this classic with the loving care that it deserves, and the end result is a gripping production. The small stage of the Jackie Maxwell Studio Theatre presents the play in the round, so the audience intimately surrounds the dreary lives of Williams' characters. Written in 1944, and based on Williams' own family, we meet a down trodden mother and her adult son and daughter. The play is told as the son's memory , looking back 20 years. But the whole family seems to be plagued by all of their memories, whether happy or sad, seemingly leaving their present lives to be played out for naught.
---
BWW Review: ROPE is Riveting at the SHAW FESTIVAL

June 28, 2019

The Shaw Festival has a great history of producing murder mysteries and this season we are lucky to have Patrick Hamilton's play 'ROPE.' Probably more well known as the 1948 Alfred Hitchcock movie starring Jimmy Stewart, ROPE had it's start in 1929 on the British stage. It's twist lies in the fact that it is not a 'whodunnit,' but a 'can they get away with it.' Hamilton's knack for mystery can also be seen in his other famous thriller, GASLIGHT. From start to finish, this production of ROPE is a riveting hit.
---