Michael Rabice - Page 4
Michael Rabice has over 35 years of experience attending plays, musicals and opera all over the world. He is a frequent performer in opera and has appeared with the Glimmerglass Opera, Artpark Opera, Greater Buffalo Opera and Nickel City Opera. Michael has extensively studied the history of the American musical theatre throught the past century. In addition, he has written many essays on the impact of musical theatre on American culture, as well as how musical styles of a specific era impacted the Broadway stage and it's orchestrations. He regularly attends theatre in Buffalo, Toronto , Niagara-on-the-Lake, and New York City. He has been a Contributing Editor at Broadwayworld since 2014.
MOST POPULAR ARTICLES
LAST 30 DAYS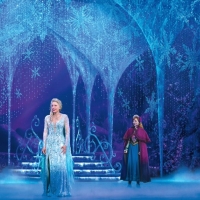 BWW Review: FROZEN at Shea's Buffalo
Posted: Sep. 15, 2021


LAST 365 DAYS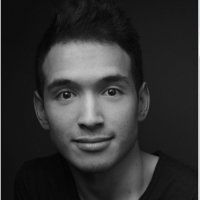 BWW Review: Dazzling Young Broadway Talents ZACHARY NOAH PISER AND ADAM ROTHENBERG at Starring Buffalo And Musicalfare
Posted: Nov. 22, 2020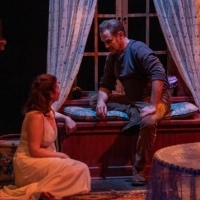 BWW Review: A Brilliant SEA MARKS from Stage to Screen at Irish Classical Theatre
Posted: Oct. 25, 2020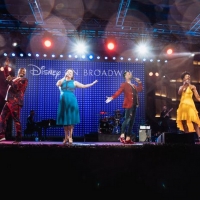 BWW Review: THE MUSIC OF DISNEY ON BROADWAY at Shea's Buffalo
Posted: Jul. 30, 2021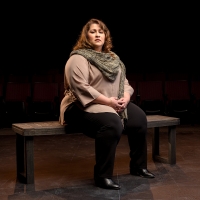 BWW Review: THE YEAR OF MAGICAL THINKING at Irish Classical Theatre
Posted: Apr. 16, 2021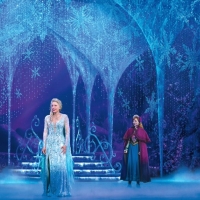 BWW Review: FROZEN at Shea's Buffalo
Posted: Sep. 15, 2021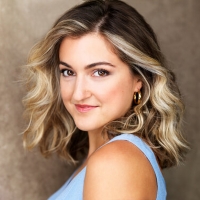 BWW Review: I'M STILL SINGING WITH LINDSEY BRETT CAROTHERS at STARRING BUFFALO
Posted: Mar. 19, 2021


BWW Review: An Awe-Inspiring LION KING at SHEA'S BUFFALO Theatre

December 15, 2017

Julie Taymor may not be a household name, but her magical staging and mesmerizing creativity is most likely the reason why THE LION KING has become a world wide phenomenon. The termed blockbuster is tossed about all too frequently but the Disney stage production of their 1994 animated musical has garnered such praise that even on repeat viewing, audiences still are captivated.
---
BWW Review: Tailor made Hometown 'A CHRISTMAS CAROL' at SHAW FESTIVAL

December 4, 2017

Tailor Made Hometown 'A CHRISTMAS CAROL' Charles Dickens himself would most likely approve of the charming version of his classic story of miserly Ebeneezer Scrooge and his influence over everyone in a quaint hometown. The Shaw Festival's Artistic Director Tim Carroll has programmed A CHRISTMAS CAROL in their intimate Royal George Theatre for the first time ever this holiday season and by all accounts it was a smashing success even before it opened--the show sold out all of it's near 6 weeks weeks before an audience set foot in the theatre-- and has already started selling tickets for the 2018 production.
---
BWW Review: Satisfying Story Telling in MINDING FRANKIE at Irish Classical Theatre

November 11, 2017

Engaging story telling is an ancient art and being able to retell someone else's story can be a challenge-- where to put emphases, inflections and pauses, what to include and what to embellish, and how to bring characters to life. Playwright Shay Linehan has adapted Irish author Maeve Binchy's novel MINDING FRANKIE with thoughtful creativity and Buffalo's Irish Classical Theatre Company is presenting a charmingly sensitive production at it's Andrews Theatre.
---
BWW Review: STRONG CAST MAKES FOR SUPERB 'DESIGN FOR LIVING' at IRISH CLASSICAL THEATRE

September 29, 2017

BWW Review: STRONG CAST MAKES FOR SUPERB 'DESIGN FOR LIVING' at IRISH CLASSICAL THEATRE. Never afraid of controversy, Noel Coward's DESIGN FOR LIVING must have seemed bawdy and shocking in it's day. Let's face it, a menage a trois always elicits controversy. But somehow that master of witty repartee has fashioned a comedy that gets away with bad behavior by wrapping it in his signature complexities of the English language. The result is the highly polished production playing at the Irish Classical Theatre.
---
BWW Review: Latin Rhythms Overcome ON YOUR FEET Shortfalls at Shea's Buffalo Theatre

September 24, 2017

LATIN RHYTHMS OVERCOME 'ON YOUR FEET' SHORTFALLS No one would be more surprised to see a Cuban-American immigrant turn into an international superstar than a young Gloria Estefan herself. But years later her story is being retold on stage in ON YOUR FEET- The Emilio and Gloria Estefan Broadway Musical. After a near 2 year run on Broadway that recently closed in August, the National Tour has been in Buffalo rehearsing for weeks and opened to an energetic audience on Saturday night at Shea's Buffalo Theatre.
---
BWW Review: SWIT Continues To Charm Audience In SIX DANCE LESSONS IN SIX WEEKS at Shea's 710 Theatre

September 15, 2017

Hold your hats boys, Hot Lips Houlihan, aka Loretta Swit from the classic TV show MASH is back in town. Shea's 710 Main Theatre is presenting the two handed play SIX DANCE LESSONS IN SIX WEEKS for the remainder of this Curtain Up Weekend. The good new is there are still some seats available, the bad news turns out to be good news--Ms Swit is no longer Hot Lips, but she is a veteran stage actress giving a compelling performance.
---
BWW Review: AN OCTOROON at SHAW FESTIVAL

August 23, 2017

Pushing the limits of the Shaw Festival's mission, an edgy slave story from a different era is being presented in The Royal George Theatre. By the looks of it, Shaw's usual audiences are in for an eye opener. Branden Jacobs-Jenkins (aka BJJ) has taken us on his own personal journey of frustrated playwright who takes the advice of his psychologist and writes a play as an homage to an obscure playwright Dion Boucicault. Boucicault's 1859 played entitled 'The Octoroon' has been transformed by BJJ into 'An Octoroon.' In doing so, BJJ creates a prologue of his own invention describing his personal journey in producing the original work, where no white actors would take on a the roles of evil white plantation and slave owners. 'The Octoroon' tells the story of a plantation that is on the brink of being sold, the original owner's sexual relations with a slave that produces an octoroon ( one who possesses 1/8 Negro blood), the threat of new found love, misogyny and the overall treatment of slaves.
---
BWW Previews: Linda Lavin Returns To Provincetown's Crown And Anchor

August 21, 2017

Age doesn't stand a chance of catching up with the busy and multi-talented Linda Lavin. Ms. Lavin is in Los Angeles to film a new sitcom, but will fly to Cape Cod this weekend for two nights of concerts at Provincetown's Crown and Anchor.
---
BWW Review: DRACULA at SHAW FESTIVAL

August 8, 2017

STRONG ACTING IN DRACULA DESPITE TEDIOUS SCRIPT The story of Bram Stoker's DRACULA has been told long enough since the novel's release in 1897 that most everyone is familiar with the famous Prince of Darkness. Numerous films have been made, as early as the silent version NOSFERATU, and a stage version with Frank Langella was lauded nearly 30 years ago on Broadway. The Shaw Festival is presenting a stage version by Poet Laureate of Glasgow, Liz Lochhead. First given in 1985 in Scotland, this overly long stage adaptation is too bogged down in literary detail, and judicious trimming of the Victorian epic seemed necessary to make it palatable for modern day audiences.
---
BWW Review: WILDE TALES at Shaw Festival

July 13, 2017

CHARM ABOUNDS IN SHAW FESTIVAL'S 'WILDE TALES' A verbose frog, an egomaniacal Rocket, two charming birds, and a sympathetic Prince are not the usual cast of characters in an Oscar Wilde play. But in the ever evolving 2017 Shaw Festival season, his 'WILDE TALES' proves to be an eye opening and joyous experience for young and old alike.
---
BWW Review: NOISES OFF at CHAUTAUQUA THEATER COMPANY

July 7, 2017

There can be great comedy in repetition. Allowing an audience to think they know what is coming next but slipping in an unexpected variation on a theme can throw you for a comedic loop. This premise is the basis for Michael Frayn's rioutously successful 1982 farce, NOISES OFF. The Chautauqua Theater Company is mounting a joyous production in their Bratton Theater that has theatre goers giddy with the onstage silliness.
---
BWW Review: THE MADNESS OF GEORGE III at SHAW FESTIVAL

June 19, 2017

McCAMUS IS BRILLIANT AS KING GEORGE III Mental illness in the 18h Century, aka madness, was as in some respects as poorly understood and accepted then as it is today. Being a monarch would imply that the best care would be at your disposal, but when the malady is unknown, even King George III of England suffered with the illness and often moreso with the treatment. Alan Bennett's 1991 play THE MADNESS OF GEORGE III is being given a lavishly detailed production at the Shaw Festival in Niagara on the Lake. George may be best known as the monarch who lost control of the American colonies in 1776, but he was dealt a worse fate, suffering from Acute Intermittent Porphyria. This disease, which was uncharted at the time, caused periods of confusion, psychosis with unintelligible speech, horrible abdominal pain and itchiness. His production of a blue colored urine was the first medical sign that something was amiss with the King.
---
BWW Review: BPO BROADWAY COMEDY TONIGHT! at KLEINHAN'S MUSIC HALL

June 12, 2017

Broadway Trio Joins BPO for a COMEDY TONIGHT! The Buffalo Philharmonic Orchestra's Pop Series concluded with a robust program entitled BROADWAY COMEDY TONIGHT! Packed with gems from Broadway's hey day to present day blockbusters, the varied program allowed it three soloists to shine.
---
BWW Review: HAY FEVER at IRISH CLASSICAL THEATRE

June 9, 2017

A frothy Noel Coward evening on a warm June night sounds like perfect programming. Buffalo's Irish Classical Theatre is presenting his light hearted romp HAY FEVER with mixed results, at best. Although considered one of Coward's lesser works, HAY FEVER has achieved a respectable position in the theatre canon, mostly in part to it's unique opportunities to portray lovably odd characters.
---
BWW Review: ME AND MY GIRL at Shaw Festival

May 28, 2017

A 'ME AND MY GIRL' Not To Be Missed It is infrequent for the theatre god of comedy to shine bright enough to induce glee, but that is what occurred on opening night of the Shaw Festival's utterly charming production of ME AND MY GIRL. An alchemy of sorts has melded a super talented cast with the thoughtfully insightful director. The Shaw Festival has not always had a strong track record of completely successful musicals, but under new Artistic Director Tim Carroll's leadership, it seems as if the tide has turned. Of course, the selection of a musical with British heritage ( a rarity of sorts), fits in perfectly with the Shaw Festival's mandate.
---
BWW Review: WICKED at Shea's Buffalo Theatre

May 20, 2017

Good Triumphs Over All in WICKED. It's hard to know if in 1900 L. Frank Baum ever imagined there would be an afterlife to his children's book 'The Wizard of Oz,' but in 1939 MGM capitalized on book's wide appeal and their film version has became a staple in every child's movie experience. Flash forward 64 years to what can best be described as a prequel to Dorothy's famous journey, and you have the megamusical WICKED, which has become almost as popular as the MGM film.
---
BWW Review: THE OTHER MOZART at SHEA'S 710 THEATRE

May 5, 2017

HIGH ART RETURNS IN 'THE OTHER MOZART' Child prodigies may be rare, but not necessarily that rare if you grew up in the Mozart family of Salzburg. The unknown and until now mostly untold story of Wolfgang Amadeus Mozart's older sister, Maria Anna (Nannerl), is equally as fascinating as that of her infamous brother. Thanks to creator, author, and performer Sylvia Milo, Nannerl's story is given it's due in her ethereal THE OTHER MOZART now playing at Shea's 710 Theatre.
---
BWW Review: Scintillating CABARET at Shea's Buffalo Theatre

April 26, 2017

A scinitillating revival of Kander and Ebb's CABARET is playing on the Shea's stage and this re-imagined classic feels both fresh and disturbing in appropriate ways.
---
BWW Review: THE WINSLOW BOY at Irish Classical Theatre

April 24, 2017

A family's desire for wealth is at odds with it's desire for honor in Terence Rattigan's intriguing THE WINSLOW BOY now on stage at the Irish Classical Theatre.
---
BWW Review: THE SOUND OF MUSIC at Shea's Buffalo Theatre

March 29, 2017

FRESH NEW SOUND OF MUSIC SOARS So many fans of the beloved film THE SOUND OF MUSIC are unaware that the blockbuster film with Julie Andrews was based on the 1959 Broadway stage musical written by Rodgers and Hammerstein for Mary Martin. While not an instant hit with theatre critics on opening night, the now cherished story of a young nun who becomes governess to a widowed Navy Captain and his seven children has become an icon of the musical theatre canon.
---