Herbert Paine - Page 23

Herb Paine ~ Herb has served as Senior Contributing Editor and lead reviewer for BWW's Phoenix Metro Region since 2014.
He is President of Paine Consulting Services, now in its thirty-first year of operation, specializing in organizational development, strategic planning, turnaround management, mergers, and governance. In addition to his work with corporations and government, he is a nationally recognized expert on all aspects of nonprofit organization management and has consulted extensively with arts and cultural organizations on strategic positioning, branding, and audience development. For more, visit http://www.UpYourNonprofit.com.
His provocative social and political commentaries have been aired regularly on KJZZ/91.5 FM, NPR's Phoenix affiliate and are available at his blog, STANDS TO REASON at https://www.standstoreason.guru/.
Herb is an avid fan of theatre, both on and off stage. His most recent acting credits include roles as Sgt. Jeff Pugliese in the National Geographic Channel's April 2014 docudrama "Inside the Hunt for the Boston Bombers;" the King of France/Chaudron the forger/Ser Piero, DaVinci's father in Theater Works' "Finding Mona Lisa;" Inspector LeStrade in Fountain Hills Theater's "Sherlock's Last Case;" and Berry Bernard in the short film "Living Will." His directorial debut occurs with the production in May 2020 of SLEUTH at the Don Bluth Front Row Theatre in Scottsdale, AZ.
MOST POPULAR ARTICLES
LAST 30 DAYS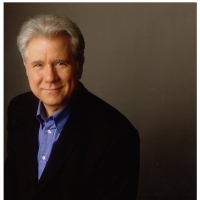 BWW Review: Lauren Gunderson's THE HEATH at Arizona Theatre Company Is A Masterpiece That Must Be Heard To Be Seen
Posted: Apr. 14, 2021


BWW Review: MY WAY at The Phoenix Theatre Company
Posted: Apr. 21, 2021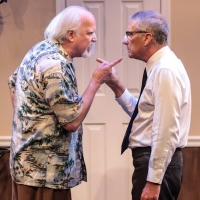 BWW Review: THE ODD COUPLE At Desert Stages Theatre
Posted: Apr. 14, 2021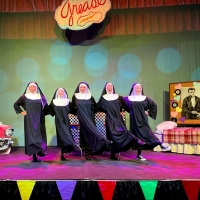 BWW Review: NUNSENSE at Arizona Broadway Theatre
Posted: Apr. 29, 2021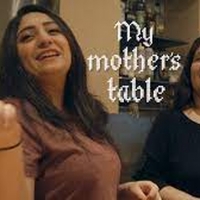 BWW Review: HEAR, EAT, HOME: KINAN'S VISION And MY MOTHER'S TABLE
Posted: Apr. 30, 2021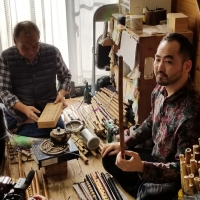 BWW Review: SHINOBU
Posted: May. 3, 2021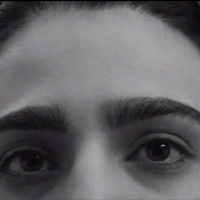 BWW Review: THE GIRL SITTING HERE
Posted: Apr. 19, 2021


LAST 365 DAYS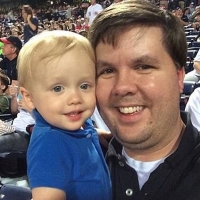 BWW Review: Susan Morgan Cooper's Riveting Expose On Hot Car Deaths: FATAL DISTRACTION
Posted: Jan. 8, 2021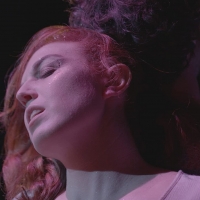 BWW Review: High Praise For Stacey Maltin's TRIPLE THREAT
Posted: Oct. 9, 2020


BWW Review: BASEMENTS & BUGBEARS - New Web Series Sets The Table For Suicide Prevention
Posted: Jan. 28, 2021


BWW Review: RIDERS OF THE PURPLE SAGE: THE MAKING OF A WESTERN OPERA
Posted: Mar. 23, 2021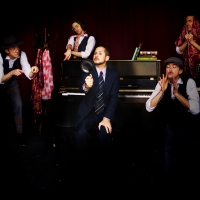 BWW Review: Timmons Edwards Detects The Best in MURDER FOR TWO
Posted: Feb. 20, 2021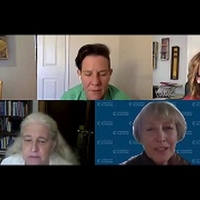 BWW Review: Collaboration Labs And Bevival Present Devorah Medwin's WOODEN NICKELS ~ A Life And Death Drama
Posted: Aug. 23, 2020


BWW Reviews: Anything Goes at Actors Theatre's THE COTTAGE

July 11, 2014

Actor's Theatre's The Cottage is light and enjoyable fare for a hot summer's night. It's silly and predictable stuff, based on a premise that could have as easily come from the mind of Noel Coward but that to be truly great and live up to its hype would have required his writing prowess.
---
BWW Reviews: Applause for Actors Theatre's THE BOOK CLUB PLAY

June 23, 2014

No doubt about it. The Book Club Play, written by Karen Zacarias and masterfully directed by Matthew Weiner, is an audience's delight and a tribute to the latter's commitment to socially relevant and provocative theatre. The ensemble is as good as it gets ~ a dream cast of dynamic and energetic actors who give fine definition to their roles. However, if there is a fault, it lies not in the stars but in the playwright whose message about culture and relationships gets diluted in this comedy of manners and cross-cutting themes.
---
BWW Reviews: PETER PAN is Flying High at Valley Youth Theatre

June 16, 2014

Valley Youth Theatre rounds out its 25th Anniversary with a spirited and hugely entertaining production of Peter Pan. From the robust overture to the rousing finale, these young actors from six to sixteen give their energetic all in a Broadway-worthy show about the boy who never grows up.
---
BWW Reviews: Humanity Exposed in Theatre Artists Studio's NEW SUMMER SHORTS

June 14, 2014

Imagine a world without music or dance. Walk in the shoes of war veterans who cope in singular ways with their demons. Feel for the husband who can't get a word in edge-wise between two prototypical controllers, his wife and a doctor. Contemplate government-regulated dinners. Feel for the wife who fears for her life and takes necessary measures. Occupy the assassin's psyche before the lethal act. It's this thread of foibles, follies, fears, and fancies that weaves through the eight ten-minute plays currently featured in Theatre Artists Studio's 7th Annual New Summer Shorts Festival.
---
BWW Reviews: STEEL MAGNOLIAS Bloom at Stagebrush Theatre

June 9, 2014

Steel Magnolias is at heart a play about beauty, not the cosmetic kind that stylists manufacture with gels and lotions and sprays but the kind that tells in the truth lines on a woman's face, in the soul that she bares in private and safe moments with friends. The telling of the tale requires skilled and authentic performances by actresses that can reveal the shades and textures of joy and pain and faith and the will to endure no matter what hand life deals. In Stagebrush Theatre's current production of Robert Harling's play, directed by Judy Rollings, six remarkable actresses grace the stage and deliver the goods.
---
BWW Reviews: THE FULL MONTY Lifts the Spirits at Mesa Encore Theatre

June 2, 2014

Men of steel, stripped of their power, can regain their mettle when they dare to drop their fears and self-doubt. The Full Monty affirms this truth and reveals more than bare bottoms in Mesa Encore Theatre's final production of its 76th season. Director Chris Hamby, despite some technical glitches that should be easily fixed and some inconsistent casting that can't, captures both the heart and humor of a story that has as much relevance today as when it premiered in 2000.
---
BWW Reviews: Arizona Broadway Theatre Gives Life to YOUNG FRANKENSTEIN

May 27, 2014

Arizona Broadway Theatre gives life to Young Frankenstein in the musical adaptation of Mel Brooks' homage to the classic horror films of the 1930's, which opened on May 23rd and runs through June 22nd.
---