Herbert Paine - Page 21

Herb Paine ~ Herb has served as Senior Contributing Editor and lead reviewer for BWW's Phoenix Metro Region since 2014.
He is President of Paine Consulting Services, now in its thirty-first year of operation, specializing in organizational development, strategic planning, turnaround management, mergers, and governance. In addition to his work with corporations and government, he is a nationally recognized expert on all aspects of nonprofit organization management and has consulted extensively with arts and cultural organizations on strategic positioning, branding, and audience development. For more, visit http://www.UpYourNonprofit.com.
His provocative social and political commentaries have been aired regularly on KJZZ/91.5 FM, NPR's Phoenix affiliate and are available at his blog, STANDS TO REASON at https://www.standstoreason.guru/.
Herb is an avid fan of theatre, both on and off stage. His most recent acting credits include roles as Sgt. Jeff Pugliese in the National Geographic Channel's April 2014 docudrama "Inside the Hunt for the Boston Bombers;" the King of France/Chaudron the forger/Ser Piero, DaVinci's father in Theater Works' "Finding Mona Lisa;" Inspector LeStrade in Fountain Hills Theater's "Sherlock's Last Case;" and Berry Bernard in the short film "Living Will." His directorial debut occurs with the production in May 2020 of SLEUTH at the Don Bluth Front Row Theatre in Scottsdale, AZ.
MOST POPULAR ARTICLES
LAST 30 DAYS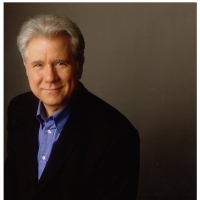 BWW Review: Lauren Gunderson's THE HEATH at Arizona Theatre Company Is A Masterpiece That Must Be Heard To Be Seen
Posted: Apr. 14, 2021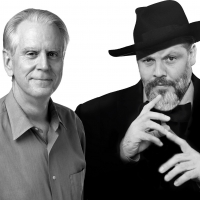 BWW Interview: ORSON WELLES at Don Bluth Front Row Theatre ~ A Conversation with Director Lee Cooley
Posted: Apr. 9, 2021


BWW Review: MY WAY at The Phoenix Theatre Company
Posted: Apr. 21, 2021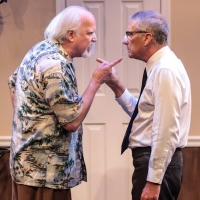 BWW Review: THE ODD COUPLE At Desert Stages Theatre
Posted: Apr. 14, 2021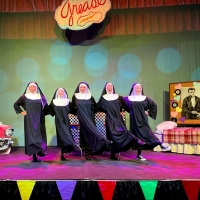 BWW Review: NUNSENSE at Arizona Broadway Theatre
Posted: Apr. 29, 2021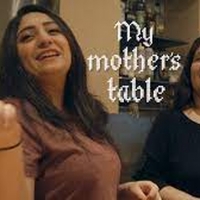 BWW Review: HEAR, EAT, HOME: KINAN'S VISION And MY MOTHER'S TABLE
Posted: Apr. 30, 2021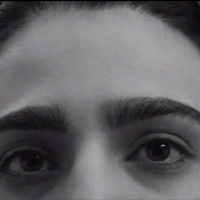 BWW Review: THE GIRL SITTING HERE
Posted: Apr. 19, 2021


LAST 365 DAYS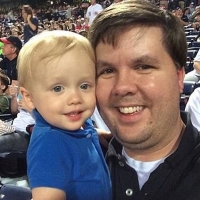 BWW Review: Susan Morgan Cooper's Riveting Expose On Hot Car Deaths: FATAL DISTRACTION
Posted: Jan. 8, 2021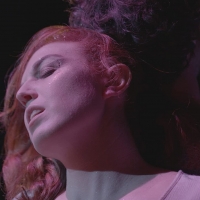 BWW Review: High Praise For Stacey Maltin's TRIPLE THREAT
Posted: Oct. 9, 2020


BWW Review: BASEMENTS & BUGBEARS - New Web Series Sets The Table For Suicide Prevention
Posted: Jan. 28, 2021


BWW Review: RIDERS OF THE PURPLE SAGE: THE MAKING OF A WESTERN OPERA
Posted: Mar. 23, 2021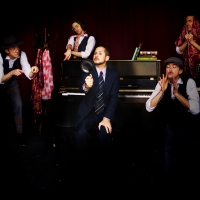 BWW Review: Timmons Edwards Detects The Best in MURDER FOR TWO
Posted: Feb. 20, 2021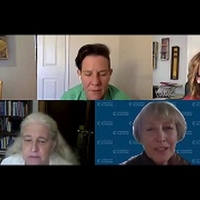 BWW Review: Collaboration Labs And Bevival Present Devorah Medwin's WOODEN NICKELS ~ A Life And Death Drama
Posted: Aug. 23, 2020


BWW Reviews: Color A BLOODY MARY CHRISTMAS Blue

December 8, 2014

Space 55's A Bloody Mary Christmas is not your typical Holiday fare, but it is most assuredly, raucous run of laughs, featuring the comedic trio of Toni Jourdan, Paula McKenny, and Lee Quarrie as distressed, disgruntled, over-the-hill denizens of a condo in senior city.
---
BWW Reviews: Theatre Artists Studio Strikes It Rich ON GOLDEN POND

December 5, 2014

In a beautifully designed and rustically appointed set, director Brad Allen has choreographed a sensitively balanced dance of requited and unrequited loves, supported by a marvelous cast, in Ernest Thompson's ON GOLDEN POND. Michael Fleck and Judy Lebeau have crafted an attractive and endearing portrait of a couple in the prime of their lives. Together, they are terrific and, in their distinctly understated but effective ways, offer a masters class in acting.
---
BWW Reviews: TOMMY J AND SALLY Face Off In Dueling Stereotypes

December 5, 2014

Roosevelt Watts and Sarah Chapman bear the slings and arrows of racial stereotyping in Mark Medoff's riveting TOMMY J AND SALLY, now on stage at Black Theatre Troupe and smartly directed by Janet Arnold.
---
BWW Reviews: There May Be A MIRACLE ON 34TH STREET But It's Not In The Musical

December 4, 2014

The musical version of Miracle on 34th Street is a weak substitute for the film classic, a point validated by The Palms Theatre's current production.
---
BWW Reviews: THE CAPITOL STEPS Show No Mercy - Thankfully!

December 2, 2014

The Capitol Steps, a marvelously talented and creative group of satirists remind us how important a healthy sense of humor is, particularly given the foibles and follies of the politically powerful.
---
BWW Reviews: Arizona Broadway Theatre's WHITE CHRISTMAS Is A Yuletide Treat

December 2, 2014

It's Yuletide at Arizona Broadway Theatre, and the musical du jour is the ever-appealing White Christmas, served with all the sugar and spice that has made Irving Berlin's classic a seasonal favorite. In his directorial/choreographic debut at ABT, Stephen Casey has imbued this production with distinctive style and energy. His ensemble has laced the show's punch with elixirs of song and dance that leave you wanting an encore. A special moment in this production is Rori Nogee's oomphatic delivery of Let Me Sing and I'm Happy.
---
BWW Reviews: NEW WORLD SYMPHONY Caps a Program of Virtuoso Performances

December 2, 2014

JoAnn Falletta guest conducts the Phoenix Symphony with authority, conviction, and intensity. Dvo?ak's Symphony No. 9 in E minor, Op. 95, From the New World., is in the best of hands. Chloe Hanslip delivers a virtuoso performance of Prokofiev's Concerto No. 1 in D Major for Violin and Orchestra, Op. 19.
---
BWW Reviews: Phoenix Theatre's MARY POPPINS Is the Resounding Sum of All Its Fabulous Parts

November 24, 2014

Phoenix Theatre has rolled out the Holiday Season carpet with a Mary Poppins that will delight children of all ages and set the standard for this musical for years to come. The beauty of Michael Barnard's direction and musical staging is the seamless welding of a top-of-the-line cast and a brilliant technical crew. Trisha Hart Ditsworth is dazzling in her portrayal of the enigmatic nanny who literally descends upon the Banks household. Toby Yatso delivers a knock-your-socks-off performance as Bert, the jack-of-all-trades narrator. Lots of exceptional performances to delight one and all.
---
BWW Reviews: Arizona Theatre Company Revival of WAIT UNTIL DARK Is Riveting

November 17, 2014

No matter if you saw the original Broadway production or the classic film version of Wait Until Dark, the fact of the matter is that Arizona Theatre Company, in co-production with Geva Theatre Center, has mounted a show that stands on its own two feet as riveting and suspenseful drama.
---
BWW Reviews: Childsplay's THE MIRACULOUS JOURNEY OF EDWARD TULANE Is An Uplifting Voyage Into The Heart of Love

November 17, 2014

If only there was no closing date to Childsplay's heartwarming and uplifting production of The Miraculous Journey of Edward Tulane…David Saar's brilliance and sensitivity infuse his direction of Dwayne Hartford's enchanting and inspirational play, based on the book by Kate DiCamillo. A remarkable cast ~ Katie McFadzen, David Dickinson, Kyle Sorrell, and Debra K. Stevens ~ breathes life into each character they portray, and through them, Edward, initially all about himself, becomes the embodiment of love.
---
BWW Reviews: Arizona Opera's RIGOLETTO Is Grand and Gripping

November 18, 2014

Arizona Opera's production of Rigoletto, directed by Fenlon Lamb, is a noble and well-constructed effort in portraying the ironic misjudgments of its main characters. It is gifted with notable performances by Peter Volpe as Sparafucile, the assassin; Joseph Barron as Count Monterone; Beth Lytwynec as the assassin's sister; and Michael Corvino as Rigoletto. It is, however, Sarah Coburn, who defines and gives glory to this production in her sterling tour de force performance as Gilda.
---
BWW Reviews: Theater Works Revives HOW TO SUCCEED IN BUSINESS WITHOUT REALLY TRYING

November 10, 2014

Theater Works' revival of H2$ features some fine turns by Joshua Vern, Michael Schwenke, Jeffrey Middleton and Osiris Cuen in a crowd-pleasing but uneven production.
---
BWW Reviews: Razor Sharp Groaners Get A Big Updo in Phoenix Theatre's SHEAR MADNESS

November 10, 2014

Phoenix Theatre has done Shear Madness justice by staging an energetic and attention-riveting version and assembling an outstanding cast to rev up the audience's curiosity and suspicions in this whacky whodunit. If you want an ensemble that has the poise, presence of mind, and charisma to carry the play, then Director Robert Kolby Harper wins the prize for exercising brilliant judgment in bringing together Pasha Yamotahari, Elizabeth Brownlee, Patti Davis Suarez, Mathew Zimmerer, Gene Ganssle, and Mark Jacobson.
---
BWW Reviews: Actors Theatre's SEMINAR Is A Sizzling Class Act

October 27, 2014

Smartly directed by Ron May, Seminar is one tightly knit, fast-paced, engaging, and provocative comedy of mixed manners and artistic insights. A solid ensemble delivers Rebeck's rapid fire dialogue with bristling conviction and energy. It is a well-crafted production that will have you reflecting on its themes long after you've left the theatre and likely wanting to see it one more time.
---
BWW Reviews: Southwest Shakespeare's KING JOHN Is A Royal Treat

October 24, 2014

It is the Throne that takes center stage in Jared Sakren's searing production of William Shakespeare's King John ~ and all the men and women in it merely players to its seductions and channels for the issues that try the souls of their time. It is Maren Maclean who supercharges the play with an electrifying performance as Constance, the aggrieved mother who demands that her son Arthur be given that which is rightfully his ~ that Throne. Southwest Shakespeare Company's production is blessed with a rich ensemble on a simple stage dramatically enhanced by Daniel Davisson's moody lighting.
---
BWW Reviews: Hale Centre Theatre's THE SOUND OF MUSIC Is A Finely Crafted Family Delight

October 20, 2014

Hale Centre Theatre hits the high notes and delivers an uplifting production of The Sound of Music, featuring Brandi Bigley as Maria. A must-see for families!
---
BWW Reviews: CRUZAR LA CARA DE LA LUNA - A Crowd-Pleasing Exercise in Pop Opera

October 14, 2014

Arizona Opera goes pop with its presentation of the soi-disant mariachi opera, Cruzar la Cara de la Luna.
---
BWW Reviews: Arizona Broadway Theatre's THE PRODUCERS Has IT and Flaunts IT - A Virtual Cornucopia of Standout Performances

October 13, 2014

The Producers is Mel Brooks' irreverent and satirical but ever-loving homage to Broadway show biz and has etched into the minds of theatregoers some of the most memorable if not outlandish concepts, characters and lines ever. It is nearly impossible not to measure later performances of Max Bialystock and Leo Bloom against Mostel and Wilder or Lane and Broderick…BUT, not so impossible when Michael McAssey and Jared Mancuso take the stage in Arizona Broadway Theatre's production of this theatrical gem and lead a cast of performers any one of whom can steal the show.
---
BWW Reviews: Fountain Hills Theater's NIGHT WATCH Is A Tightly Wound Riddle!

October 10, 2014

Nothing is as it seems in the mildly amusing and riddlesome mystery, Night Watch by Lucille Fletcher, now on stage at Fountain Hills Theater. Director Peter J. Hill knows what his audiences like and has served up a nifty and suspenseful brain-teaser for them to mull over. Amy Serafin, riveting in her intensity as a frantic witness to an apparent crime, leads a cast of colorful characters in this gripping whodunit.
---
BWW Reviews: Copperstar Rep's THE ADDAMS FAMILY Is Fair Fun But Flawed Fare

October 6, 2014

Copperstar Rep's THE ADDAMS FAMILY is an enjoyable show with standout performances by Janna Hanson as Morticia and Geoffrey Goorin as Fester and splashy staging by MaryJo Okawa…but with significant performance elements that need to be fixed for it to get a top grade.
---
« prev 1 … 18  19  20  21  22  23  next »