Herbert Paine - Page 22

Herb Paine ~ Herb has served as Senior Contributing Editor and lead reviewer for BWW's Phoenix Metro Region since 2014.
He is President of Paine Consulting Services, now in its thirty-first year of operation, specializing in organizational development, strategic planning, turnaround management, mergers, and governance. In addition to his work with corporations and government, he is a nationally recognized expert on all aspects of nonprofit organization management and has consulted extensively with arts and cultural organizations on strategic positioning, branding, and audience development. For more, visit http://www.UpYourNonprofit.com.
His provocative social and political commentaries have been aired regularly on KJZZ/91.5 FM, NPR's Phoenix affiliate and are available at his blog, STANDS TO REASON at https://www.standstoreason.guru/.
Herb is an avid fan of theatre, both on and off stage. His most recent acting credits include roles as Sgt. Jeff Pugliese in the National Geographic Channel's April 2014 docudrama "Inside the Hunt for the Boston Bombers;" the King of France/Chaudron the forger/Ser Piero, DaVinci's father in Theater Works' "Finding Mona Lisa;" Inspector LeStrade in Fountain Hills Theater's "Sherlock's Last Case;" and Berry Bernard in the short film "Living Will." His directorial debut occurs with the production in May 2020 of SLEUTH at the Don Bluth Front Row Theatre in Scottsdale, AZ.
MOST POPULAR ARTICLES
LAST 30 DAYS
BWW Review: RIDERS OF THE PURPLE SAGE: THE MAKING OF A WESTERN OPERA
Posted: Mar. 23, 2021


BWW Review: THE DALAI LAMA IS NOT WELCOME HERE ~ ELAINE ROMERO'S New Work-In-Progress
Posted: Mar. 27, 2021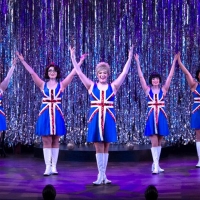 BWW Review: Arizona Broadway Theatre Presents SHOUT! THE MOD MUSICAL ~ It's Groovy!
Posted: Mar. 30, 2021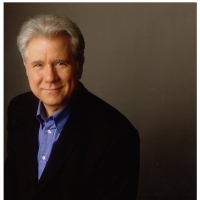 BWW Review: Lauren Gunderson's THE HEATH at Arizona Theatre Company Is A Masterpiece That Must Be Heard To Be Seen
Posted: Apr. 14, 2021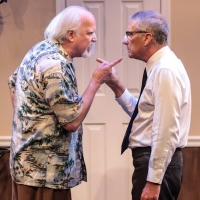 BWW Review: THE ODD COUPLE At Desert Stages Theatre
Posted: Apr. 14, 2021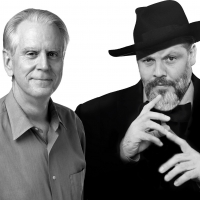 BWW Interview: ORSON WELLES at Don Bluth Front Row Theatre ~ A Conversation with Director Lee Cooley
Posted: Apr. 9, 2021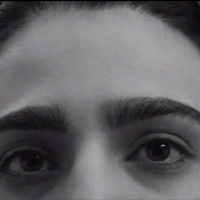 BWW Review: THE GIRL SITTING HERE
Posted: Apr. 19, 2021


LAST 365 DAYS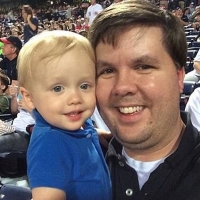 BWW Review: Susan Morgan Cooper's Riveting Expose On Hot Car Deaths: FATAL DISTRACTION
Posted: Jan. 8, 2021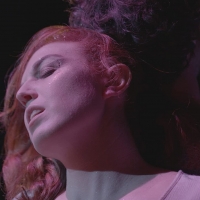 BWW Review: High Praise For Stacey Maltin's TRIPLE THREAT
Posted: Oct. 9, 2020


BWW Review: BASEMENTS & BUGBEARS - New Web Series Sets The Table For Suicide Prevention
Posted: Jan. 28, 2021


BWW Review: RIDERS OF THE PURPLE SAGE: THE MAKING OF A WESTERN OPERA
Posted: Mar. 23, 2021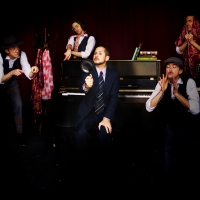 BWW Review: Timmons Edwards Detects The Best in MURDER FOR TWO
Posted: Feb. 20, 2021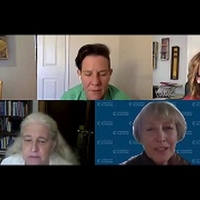 BWW Review: Collaboration Labs And Bevival Present Devorah Medwin's WOODEN NICKELS ~ A Life And Death Drama
Posted: Aug. 23, 2020


BWW Reviews: KINKY BOOTS Is Laced with Punch and Brio!

September 17, 2014

Kinky Boots has ushered in the 50th Anniversary of ASU Gammage in Tempe AZ with a righteous and literally uplifting kick in the pants of intolerance and stereotyping, featuring a star-spangled cast of characters and theatrical elements.
---
BWW Reviews: Childsplay's CHARLOTTE'S WEB Is A Heartwarming and Uplifting Tribute to Fidelity

September 15, 2014

Hats off to Childsplay for mastering the transfer from page to stage of E.B. White's classic Charlotte's Web and for casting an ensemble that renders authenticity and depth to this joyous and heartwarming paean to love, friendship, loyalty, and, yes, mortality. Anthony Runfola has directed a seamless production in which cast, set, lights, sound, and costume conspire to create a world that is evocative of innocence and possibility.
---
BWW Reviews: Theater Works Scores Hugely with I GET A KICK OUT OF COLE

September 8, 2014

Bravi! Bravi! Bravi! To the five women ~ Kathleen Berger, Brenda Goodenberger, Marie Gouba, Alanna Kalbfleisch, Alexandra Utpadel ~ and four men ~ Tony Blosser, Ken Goodenberger, Roger Nelson, Dominik Rebilas ~ who grace the Theater Works stage in the 29th Season opening production of I Get a Kick Out of Cole.
---
BWW Reviews: THE ANGRY HOUSEWIVES Rock the House at Arizona Broadway Theatre

September 8, 2014

When it comes to consistency and quality in musical performance, Arizona Broadway Theatre stands among the top of the Valley of the Sun's list. Its current production of The Angry Housewives closes its Ninth Season with a rollicking and rolling blast from the past ~ the '80's, that is ~ featuring an outstanding cast of eight accomplished and highly talented actors. The show's tempo goes upbeat when the fab four transform from models of civic virtue to heavy metal. It's a sight to behold, particularly when Molly Lajoie, in a sparkling and energetic turn of song and dance, morphs from meek wife to raging rocker, takes to the mike, and hammers out an unforgettable rendition of Corn Flakes.
---
BWW Reviews: Theatre Artists Studio Nearly Drowns BABY WITH THE BATHWATER

September 8, 2014

Censorship, psychoanalysis, and dysfunctional families all have been at the biting pen's end of Christopher Durang's satirical works. His genius lies in his ability to make us squirm, feel the pain, and yet laugh at the kooky protagonists of his plays ~ or, in his own words, to marry absurdist comedy to real feelings. Would that Theatre Artists Studio's production of Baby with the Bathwater measured up to the challenge!
---
BWW Reviews: SHERLOCK HOLMES: THE FINAL ADVENTURE Is Beyond Elementary!

September 2, 2014

Among the stars of Sherlock Holmes: The Final Adventure, currently showing at Grand Canyon University's Ethington Theatre, are the crews responsible for set, lights, and wardrobe who have created atmospherics befitting a Sherlockian mystery. Costume designer Nola Yergen, hair and make-up designer Kay Gray, and scenic designer, William Symington, each merit a round of applause. The ensemble of talented young actors in this production of the play by Steven Dietz and directed by Claude Pensis, makes for a highly entertaining account of the (allegedly) final days of the legendary supersleuth as he confronts the double-barreled threats of Irene Adler and his ultimate nemesis, Professor Moriarty.
---
BWW Reviews: PHANTOM Lifts the Spirits at Hale Centre Theatre

September 1, 2014

It's kind of gutsy to feature an alternative musical treatment of Gaston Leroux's Phantom of the Opera when its iconic award-winning Andrew Lloyd Weber namesake is liable to overshadow any such effort, but that's what Hale Centre Theatre has done, and with great success, in its season opener, Phantom.
---
BWW Reviews: ALWAYS A BRIDESMAID Needs More Grooming

August 25, 2014

I'm a great fan of Golden Girls, the legendary and hilarious TV sitcom for which Jamie Wooten was a producer and writer ~ the same Jamie Wooten of the equally prolific comedic trio of Jones Hope Wooten that penned Always A Bridesmaid. I therefore expected a comedy imbued with similar sparkles of wit and sophistication, only to be left at the altar, disappointed by trite, forced, and flat stabs at humor. A bright and shining light of this show is Carli Weekley, as newlywed Kari, whose entr'acte conversations with the guests at her wedding reveal a marvelous comic sensibility. She is joyous in tossing pearls of humor to an audience-in-waiting.
---
BWW Reviews: BY THE WAY, MEET VERA STARK Reveals A Stark Reality

August 25, 2014

In By the Way, Meet Vera Stark, acclaimed dramatist Lynn Nottage (winner of the 2009 Pulitzer Prize for Drama for Ruined), has illuminated the irony and hurtful absurdity of the Black struggle in Depression-era Hollywood to break the chains of racial stereotyping and to land good roles with good lines. iTheatre Collaborative, a gem of a company in the heart of Phoenix boldly stages this play under the direction of Charles St. Clair and with a cast that artfully commands the stage. Nicole Belit is exquisite, endowing Vera with elegance, grace, and the self-assurance that was required to leap from handmaiden to film star.
---
BWW Reviews: Valley Youth Theatre's WEST SIDE STORY Is Brilliant In Every Way

August 15, 2014

Think about the combined genius of Arthur Laurents, Leonard Bernstein, Stephen Sondheim, and Jerome Robbins and the driving inspiration of William Shakespeare that created West Side Story. Then realize how awesome a dare it is to mount this classic musical, to be true to its artistry, its complexity, and its messages ~ especially for an ensemble of teenage actors. And then, stand up and give a hearty hurrah for the cast of Valley Youth Theatre which has aced the challenge. Directed by Bobb Cooper, VYT's Producing Artistic Director, the Jets and the Sharks explode onto the stage of the Herberger Theater with verve and muscularity.
---
BWW Reviews: …AND THE CHIHUAHUA II Sates the Palate at Lunch Time Theater

August 8, 2014

Karen Burns and Debra Rich deliver a pumped up and punchy portrayal of a dynamic duo of complementary if not competing spirits in a short play (of which they are as well the authors) that wonders out loud if the path to self-improvement and self-realization ever ends. They are a delightful team of actresses who ply their stagecraft with finesse and breathe life and relevance into their characters, Carly Stanley (Burns) and Dina Klein (Rich), who, after meeting in Limbo in …and the chihuahua I, manage the Living Legacy Detective Agency.
---
BWW Reviews: Desert Stages Theatre Sings the BILOXI BLUES

August 4, 2014

On a simple stage, set with rough-hewn foot lockers and makeshift bunk beds, Mark-Alan Clemente has assembled an able cast of actors who sing Biloxi Blues the way Neil Simon might have appreciated. It is in the angst and defiance of Arnold Epstein, compellingly portrayed by Todd Michael Isaac and Sgt. Toomey, whose disciplinarian zeal is masterfully captured by Rick Davis, that the powerhouse moments of the play occur.
---
BWW Reviews: JERSEY BOYS is Sensational!

July 24, 2014

Jersey Boys is far more than a jukebox musical. It is deeper and richer in story line, texture, and technique than most~ a tale of invention, of the creative work-in-progress, the sometimes perilous and sometimes glorious alchemy that, in the case of four young men from the gritty streets of Newark, transforms them into one of America's iconic rock and pop groups. And their story is brilliantly conveyed in perfect harmony by Hayden Milanes (whose tenor falsetto is spot-on Valli), Nicolas Dromard, Quinn VanAntwerp, and Adam Zelasko.
---
BWW Reviews: Desert Stages Theatre's CABARET Lacks Oomph

July 21, 2014

The one good thing to be said about Desert Stages Theatre's production of Cabaret is Terry Gadaire. As the racy and suggestive Emcee of 1929 Berlin's Kit Kat Klub, he personifies the decadence and ultimately the pathos of a Germany descending through the gates of Hitlerian hell. Gadaire has been a consistently brilliant performer in Valley theatre, most recently delivering a tour de force reprise of his role as King Arthur in Fountain Hills Theater's Spamalot. Once again, he reveals his exemplary singing and acting chops.
---
BWW Reviews: PETER PAN is Enchanting! Arizona Broadway Theatre's Production is a Triumph! Errigo is Amazing!

July 16, 2014

Arizona Broadway Theatre has pulled out all the stops and mounted a production of Peter Pan that is unparalleled in its charm and dazzle. David Errigo, Jr. delivers the quintessential Peter Pan ~ puckish, daring, self-assured, clever, poignant, stubborn.
---
BWW Reviews: FOOTLOOSE Explodes with Talent and Flair at Hale Centre Theatre!

July 14, 2014

Cambrian James has directed and choreographed an uplifting and super-charged production of Footloose at the Hale Centre Theatre in Gilbert AZ. It's a seamless show with a smartly assembled cast of superbly talented actors and inspired stagecraft.
---
BWW Reviews: Anything Goes at Actors Theatre's THE COTTAGE

July 11, 2014

Actor's Theatre's The Cottage is light and enjoyable fare for a hot summer's night. It's silly and predictable stuff, based on a premise that could have as easily come from the mind of Noel Coward but that to be truly great and live up to its hype would have required his writing prowess.
---
BWW Reviews: Applause for Actors Theatre's THE BOOK CLUB PLAY

June 23, 2014

No doubt about it. The Book Club Play, written by Karen Zacarias and masterfully directed by Matthew Weiner, is an audience's delight and a tribute to the latter's commitment to socially relevant and provocative theatre. The ensemble is as good as it gets ~ a dream cast of dynamic and energetic actors who give fine definition to their roles. However, if there is a fault, it lies not in the stars but in the playwright whose message about culture and relationships gets diluted in this comedy of manners and cross-cutting themes.
---
BWW Reviews: PETER PAN is Flying High at Valley Youth Theatre

June 16, 2014

Valley Youth Theatre rounds out its 25th Anniversary with a spirited and hugely entertaining production of Peter Pan. From the robust overture to the rousing finale, these young actors from six to sixteen give their energetic all in a Broadway-worthy show about the boy who never grows up.
---
BWW Reviews: Humanity Exposed in Theatre Artists Studio's NEW SUMMER SHORTS

June 14, 2014

Imagine a world without music or dance. Walk in the shoes of war veterans who cope in singular ways with their demons. Feel for the husband who can't get a word in edge-wise between two prototypical controllers, his wife and a doctor. Contemplate government-regulated dinners. Feel for the wife who fears for her life and takes necessary measures. Occupy the assassin's psyche before the lethal act. It's this thread of foibles, follies, fears, and fancies that weaves through the eight ten-minute plays currently featured in Theatre Artists Studio's 7th Annual New Summer Shorts Festival.
---
« prev 1 … 19  20  21  22  23  next »