Herbert Paine - Page 20

Herb Paine ~ Herb has served as Senior Contributing Editor and lead reviewer for BWW's Phoenix Metro Region since 2014.
He is President of Paine Consulting Services, now in its thirty-first year of operation, specializing in organizational development, strategic planning, turnaround management, mergers, and governance. In addition to his work with corporations and government, he is a nationally recognized expert on all aspects of nonprofit organization management and has consulted extensively with arts and cultural organizations on strategic positioning, branding, and audience development. For more, visit http://www.UpYourNonprofit.com.
His provocative social and political commentaries have been aired regularly on KJZZ/91.5 FM, NPR's Phoenix affiliate and are available at his blog, STANDS TO REASON at https://www.standstoreason.guru/.
Herb is an avid fan of theatre, both on and off stage. His most recent acting credits include roles as Sgt. Jeff Pugliese in the National Geographic Channel's April 2014 docudrama "Inside the Hunt for the Boston Bombers;" the King of France/Chaudron the forger/Ser Piero, DaVinci's father in Theater Works' "Finding Mona Lisa;" Inspector LeStrade in Fountain Hills Theater's "Sherlock's Last Case;" and Berry Bernard in the short film "Living Will." His directorial debut occurs with the production in May 2020 of SLEUTH at the Don Bluth Front Row Theatre in Scottsdale, AZ.
MOST POPULAR ARTICLES
LAST 30 DAYS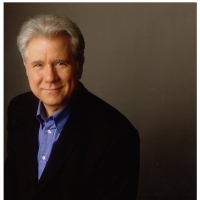 BWW Review: Lauren Gunderson's THE HEATH at Arizona Theatre Company Is A Masterpiece That Must Be Heard To Be Seen
Posted: Apr. 14, 2021


BWW Review: MY WAY at The Phoenix Theatre Company
Posted: Apr. 21, 2021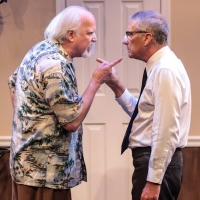 BWW Review: THE ODD COUPLE At Desert Stages Theatre
Posted: Apr. 14, 2021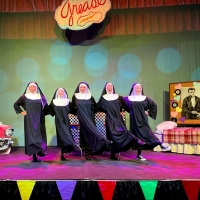 BWW Review: NUNSENSE at Arizona Broadway Theatre
Posted: Apr. 29, 2021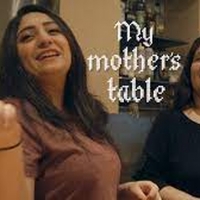 BWW Review: HEAR, EAT, HOME: KINAN'S VISION And MY MOTHER'S TABLE
Posted: Apr. 30, 2021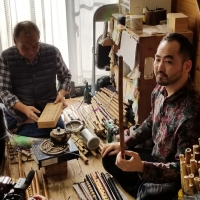 BWW Review: SHINOBU
Posted: May. 3, 2021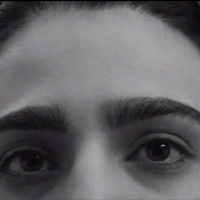 BWW Review: THE GIRL SITTING HERE
Posted: Apr. 19, 2021


LAST 365 DAYS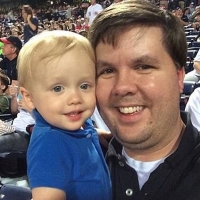 BWW Review: Susan Morgan Cooper's Riveting Expose On Hot Car Deaths: FATAL DISTRACTION
Posted: Jan. 8, 2021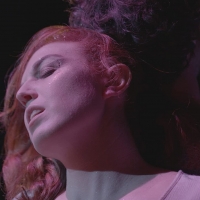 BWW Review: High Praise For Stacey Maltin's TRIPLE THREAT
Posted: Oct. 9, 2020


BWW Review: BASEMENTS & BUGBEARS - New Web Series Sets The Table For Suicide Prevention
Posted: Jan. 28, 2021


BWW Review: RIDERS OF THE PURPLE SAGE: THE MAKING OF A WESTERN OPERA
Posted: Mar. 23, 2021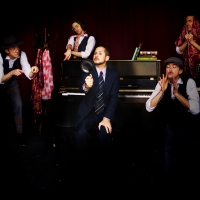 BWW Review: Timmons Edwards Detects The Best in MURDER FOR TWO
Posted: Feb. 20, 2021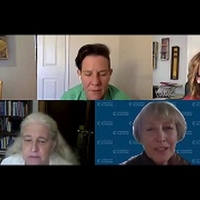 BWW Review: Collaboration Labs And Bevival Present Devorah Medwin's WOODEN NICKELS ~ A Life And Death Drama
Posted: Aug. 23, 2020


BWW Reviews: CHOOSE YOUR OWN… Features the Vision and Voice of Jamie Maletz

March 10, 2015

The Choose Your Own Adventure series for children ~ stories calling on the reader to make choices for the characters at critical turning points in a plot ~ is a nifty concept on which to base a musical entertainment, and the multi-talented Jamie Elizabeth Maletz has taken an inspired, if not fully refined, stab at such a challenge with the staging of CHOOSE YOUR OWN... for which she has also written the book, music, and lyrics.
---
BWW Reviews: ROOTED IN PEACE Meets The Aquarian Conspiracy

February 26, 2015

Rooted in Peace chronicles Greg Reitman's odyssey to answer these crucial questions: Why are we so crazy? Does pop culture teach us how to be violent? Is there a peace game? How do we transcend the collective trauma that we derive from our constant exposure to violence? Why is peace so difficult to achieve? In due course, he learns about the keys to enlightenment and transformation.
---
BWW Reviews: THE IMMIGRATION PARADOX Explores the Core of America's Great Controversy

February 26, 2015

The Immigration Paradox, the 2012 documentary written and directed by Lourdes Lee Vasquez, seeks the truth about the immigration issue, its causes, what and who are driving the noise of polarization, and what will it take to resolve the issue. A thoughtful work that can serve as an additional resource for civil discourse on the issue and its complexities.
---
BWW Reviews: SAND CASTLES Casts Light on the Child Lost but Found and the Journey that Follows

February 25, 2015

SAND CASTLES, written and produced by Jordon Hodges and directed by Clenet Verdi-Rose, and featuring the stunning performance of Anne Winters, is a powerful and haunting tale of a child lost but found, her path to recovery after a decade of captivity, and the toll it takes on a family.
---
BWW Reviews: Behold Beauty in ADVANCED STYLE - She Is Ageless!

February 24, 2015

Hurray for Advanced Style, a manifesto in film that calls upon us to free ourselves from society's fixation on commercialized notions of beauty and aging! The special joy of the movie is the introduction to a bevy of enchanting beauties, role models in their own right. This highly-acclaimed documentary, directed by Lina Plioplyte, features seven remarkable New York women, as young as 62 and as advanced as 95, who decry the conventions of fashion and fashion for themselves the style that best suits them.
---
BWW Reviews: FOLLIES ODs on Razzmatazz

February 23, 2015

Under the direction of Philip Fazio, Stephen Sondheim's Follies is receiving Arizona's first fully produced production at Theater Works. Mr. Fazio has pulled out all the stops to stage an extravaganza that in Broadway lore has been dubbed one of the great milestones of musical theater. Conceptually, the show has the ingredients and the theatrical devices that can make for a great show, but, live and on stage, the production feels cluttered. Its brilliance lies rather in its outstanding technical aspects, in large part attributable to Mr. Fazio's artistic vision.
---
BWW Reviews: GIRL ON THE EDGE Is A Poignant Tribute to the Power of Caring and the Possibility of Redemption

February 23, 2015

The line between hope and despair is thread-thin. For an adolescent girl, tumbling in a tailspin of woes, the pathway to salvation may be as seemingly simple but as frustratingly elusive as parental patience and caring, a strategic retreat to a place called Maheo, peer support, and maybe even a horse named Betsy Moo. It may take a village to save a kid, but ultimately the kid needs to choose life. Girl on the Edge, directed by Jay Silverman and making its world debut at the Sedona International Film Festival on February 28th, tells the story of 15-year old Hannah Green, brilliantly portrayed by Taylor Spreitler, and her journey from victimhood to self-discovery.
---
BWW Reviews: DREAMGIRLS Explodes With Vocal Artistry

February 16, 2015

In his directorial debut, Damon J. Bolling has more than fulfilled his dream of staging DREAMGIRLS; he has delivered a powerhouse theatrical experience. The stage is set at Desert Foothills Theatre for a cast, led by Chanel Bragg and Krystal Pope, that will literally knock your socks off, grab you by the lapel, and speed up your adrenaline.
---
BWW Reviews: Bravissimo! Ballet Arizona's NAPOLI Is Solid Gold Ballet

February 16, 2015

Triumphant! Exhilarating! Dazzling! Ib Andersen's masterful and extraordinary staging of August Bournonville's Napoli is a cornucopia of bravura performances, bristling with energy, velocity, and vivacity.
---
BWW Reviews: FIVE PRESIDENTS Is Unimpeachable

February 9, 2015

In Rick Cleveland's ingenious Five Presidents, directed by Mark Clements and on stage at the Herberger Theatre, the 38th to the 42nd occupants of the Oval Office come to pay their respects to #37, Richard Milhous Nixon. It's a delicious concept and an undeniable hit, brought to life by the splendid performances of Jeff Steitzer as Gerald Ford, Martin L'Herault as Jimmy Carter, Steve Sheridan as Ronald Reagan, Mark Jacoby as George H. W. Bush, and Brit Whittle as the incumbent Bill Clinton.
---
BWW Reviews: You Can Hear America Singing in BURNING IN THE NIGHT

February 9, 2015

BURNING IN THE NIGHT: A HOBO'S SONG is as fine a piece of theatrical artistry as one will find in the Valley of the Sun. On stage at the Mesa Arts Center from February 6th-8th and continuing on February 13th at Theatre Works in Peoria, Richard Warren's brilliant adaptation of Dale Wasserman's epic memoir, directed by Dan Schay and masterfully performed by Mike Lawler, needs to be seen not only for the quality of the production but also for the sweet and compelling reminder of freedom's real meaning.
---
BWW Reviews: Desert Stages' LOMBARDI Scores A Touchdown

February 2, 2015

Desert Stages Theatre's production of Eric Simonson's Lombardi, directed by Mark-Alan C. Clemente is a surefire touchdown, featuring inspired performances by Timothy Pittman as Lombardi and Dyana Carroll as the coach's stalwart wife Marie.
---
BWW Reviews: Arizona Women's Theatre's PANDORA FESTIVAL Brews A Potpourri of Potent Perspectives

January 31, 2015

Three short plays, staged readings of works in progress by women playwrights, are the centerpiece of Arizona Women's Theatre Company's Eighth Annual Pandora Festival ~ a rich and much-needed opportunity to channel their creative voices.
---
BWW Reviews: Robyn Allen and Alexandra Utpadel Fuel the Fire of RAPTURE, BLISTER, BURN

January 23, 2015

Robyn Allen and Alexandra Utpadel deliver singularly powerful turns in Theatre artists Studio's production of RAPTURE, BLISTER, BURN
---
BWW Reviews: Southwest Shakespeare's KING LEAR Reigns with Relevance ~ Searing and Steely Performances Command the Stage

January 19, 2015

John Hutton leads a brilliant cast in Jared Sakren's uniquely intelligent and compelling production of Southwest Shakespeare Company's King Lear.
---
BWW Reviews: THE KING AND I Charms with Royal Turns by Alan Ariano and Chelsea Soto

January 13, 2015

Alan Ariano embraces the King's role as his own and Chelsea Soto delivers a stirring performance as Tuptim in Arizona Broadway Theatre's lavish production of The King and I.
---
BWW Reviews: SHIFTING GEARS Is High Octane Drama

January 13, 2015

Richard Warren's Shifting Gears is an intelligent and poignant portrait of an American family in transition. Played out on the stage of Theater Works and astutely directed by Daniel Schay, it features a standout performance by Frank Gaxiola as a father fundamentally committed to the centrality of family and unyielding in his efforts to retain control of the uncontrollable.
---
BWW Reviews: YOU SAY TOMATO, I SAY SHUT UP! Bubbles and Bristles with Oh-So-True Revelations about Love and Marriage

January 8, 2015

Kate Dulcich and Michael Greer are marvelous in Annabelle Gurwitch and Jeff Kahn's high voltage comic epiphany, 'You Say Tomato, I Say Shut Up!,' directed by Van Kaplan.
---
BWW Reviews: MURDER FOR TWO Is Two Hours Too Long

January 5, 2015

Enduring Arizona Theatre Company's current production of Murder for Two is like watching two cute hamsters incessantly rolling on a wheel, keeping pace with its speed but going nowhere fast. It's curious, but, in the end, unsatisfying. While Joe Kinosian and Ian Lowe make a great team and are, each in his own way, versatile and immensely talented performers, this murder mystery musical whodunnit s laborious.
---
BWW Reviews: Scottsdale Musical Theater Company's THE PRODUCERS Is A Robust Laugh-And-A-Half

January 5, 2015

Scottsdale Musical Theater Company has presented a rib-tickling production of Mel Brooks' The Producers, directed by David Hock and featuring standout performances by Hector Coris, Matt Newhard, Marina Blue Jarrette, Patrick Russo, Terry Gadaire, and an energetic ensemble.
---
« prev 1 … 17  18  19  20  21  22  23  next »