Cindy Marcolina - Page 27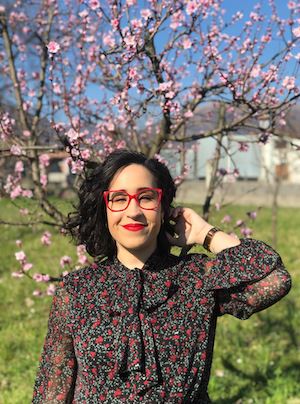 Cindy Marcolina considers herself a "critic" (yes, the inverted commas are important). Also a script reader and huge supporter of new work, she's the one wearing big red glasses and matching lipstick in the crowd. Twitter: @Cindy_Marcolina
MOST POPULAR ARTICLES
LAST 30 DAYS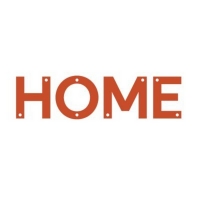 BWW Review: I AM FALLING IN LOVE WITH YOU AND IT'S MAKING ME DO STUPID THINGS, HOME Digital Channel
Posted: May. 2, 2020


Shan Ako Talks LES MISERABLES
Posted: May. 12, 2020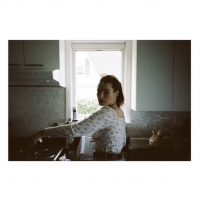 Album Review: KATHRYN GALLAGHER - DEMOS, VOL. I
Posted: May. 19, 2020


BWW Review: STUFF, The Painkiller Project
Posted: May. 6, 2020


BWW Review: MARISHA WALLACE, Royal Albert Home
Posted: May. 4, 2020


LAST 365 DAYS
BWW Review: LES MISERABLES: THE STAGED CONCERT, Digital Download
Posted: Apr. 25, 2020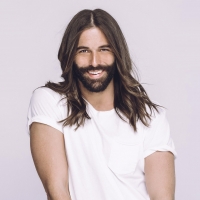 BWW Review: JONATHAN VAN NESS: ROAD TO BEIJING, Eventim Apollo
Posted: Oct. 19, 2019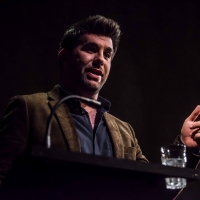 BWW Review: GHOST STORIES, Ambassadors Theatre
Posted: Oct. 10, 2019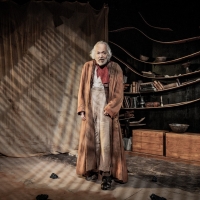 BWW Review: THE TEMPEST, Jermyn Street Theatre
Posted: Mar. 14, 2020


BWW Review: AN ACT OF GOD, The Vaults
Posted: Nov. 30, 2019


BWW Review: JOHN MAYER, The O2
Posted: Oct. 14, 2019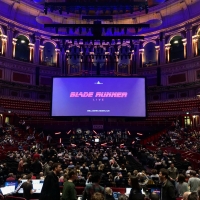 BWW Review: BLADE RUNNER LIVE, Royal Albert Hall
Posted: Oct. 26, 2019


BWW Review: THE WINTER'S TALE, Barbican

April 7, 2017

In the Barbican's vast space, Cheek by Jowl presents their formidable, modern-dress take on Shakespeare's account of blind jealousy, suspicion, abandonment, loss, and young love. The company is back for the first time since their 2015 Measure for Measure, as part of a new global tour.
---
BWW Review: EXPENSIVE SHIT, Soho Theatre

April 6, 2017

Written and directed by Adura Onashile, Expensive Shit is not afraid to show an uncomfortable truth. Going back and forth between Lagos in 1994 and Glasgow in 2013, the play revolves around Tolu, a toilet attendant, and her relationship to women and men around her.
---
BWW Review: CASTE, Finborough Theatre

April 4, 2017

Celebrating the 150th year from its first production, Caste at Finborough Theatre is an underwhelming classist act with a polyester feel.
---
BWW Review: HADLEY FRASER & WILL BUTTERWORTH, Live at Zedel

April 2, 2017

Music is the centrepiece at Hadley Fraser and Will Butterworth's show at Zedel. During the evening, they revisit classics - ranging from Broadway's beloved Stephen Sondheim, and touching Paul Simon, Harry Connick Jr, Nat King Cole, and Stevie Wonder - as if Tony Bennett and Bill Evans were to produce the arrangements.
---
BWW Review: NATIVES, Southwark Playhouse

April 1, 2017

Premiering in the United Kingdom at Southwark Playhouse, Glenn Waldron's Natives is a brilliant view onto what it means to grow up as a millennial, and it shows the perils precluded to anyone who isn't one.
---
BWW Review: INCIDENT AT VICHY, Finborough Theatre

March 31, 2017

Directed by Phil Willmott on the ever-changing Finborough Theatre's stage, Incident At Vichy is impactful and thought provoking.
---
Women Supporting Women At The Inaugural Tonic Awards

March 30, 2017

The May Fair Hotel welcomed a vast array of women ready to celebrate their fellow sisters' achievements in the British theatre world on Wednesday 26 March.
---
BWW Review: KICKED IN THE SH*TTER, The Hope Theatre

March 24, 2017

Leon Fleming tackles mental issues, family, poverty, struggle, and hope in his new play Kicked in the Sh*tter. Her (Helen Budge) and Him (James Clay) - brother and sister with an unprivileged upbringing of poverty - show what it means to live in a constant state of instability caused by depression and anxiety, in a place where everyone seems to be against them. It is through their eyes that Fleming's audiences see the actual overwhelming despair that comes when everything becomes too much to handle, and the play becomes a relevant, valid depiction of mental illnesses told in sincerity and with a no-nonsense attitude.
---
BWW Review: I CAPULETI E I MONTECCHI, The Vaults

March 22, 2017

Pop-up Opera are back with a new take on Vincenzo Bellini's I Capuleti e i Montecchi. Shying away from an elitist view of one of the composer's most notable works, the company created an accessible, unpretentious, and smart production.
---
BWW Review: RACHEL TUCKER, Live at Zédel

March 21, 2017

Counting credits including We Will Rock You, Wicked, and The Last Ship, Rachel Tucker shows off her vocal range brilliantly, but she is ultimately underwhelming at her limited intimate solo shows at Zedel, giving the impression that a lot more could have been done production-wise.
---
BWW Review: MADE IN INDIA, Soho Theatre

March 10, 2017

For Eva (Gina Isaac), Aditi (Ulrika Krishnamurti), and Dr Gupta (Syreeta Kumar), the first's desire to have a baby has three distinct meanings: the achievement of a lifetime, a way out of poverty, and capital. Set in a clinic in Gujarat, Western India, these three women come to terms with the politics, economics, technology, and ethics of surrogate motherhood.
---
BWW Review: A PROFOUNDLY AFFECTIONATE, PASSIONATE DEVOTION TO SOMEONE (-NOUN), Royal Court

March 7, 2017

Debbie Tucker Green's latest work, a profoundly affectionate, passionate devotion to someone (-noun) has its premiere with an unexpected staging in the Royal Court's Jerwood Theatre Upstairs.
---
BWW Review: IN OTHER WORDS, The Hope Theatre

March 4, 2017

In a space as small and potentially claustrophobic as The Hope Theatre, all you need to make a play with such a heavy theme go wrong is getting even a minimum detail wrong. It's not the case at all for In Other Words, a play written (and performed) by Matthew Seager and directed by Paul Brotherston.
---
BWW Review: I'M GONNA PRAY FOR YOU SO HARD, Finborough Theatre

March 2, 2017

Following an acclaimed premiere Off-Broadway in 2015, I'm Gonna Pray For You So Hard sees its UK debut at the Finborough Theatre directed by Jake Smith.
---
BWW Review: THE UNDERSTUDY, Canal Café Theatre

February 24, 2017

Directed by Russell Lucas and brilliantly presented in the round in a room that isn't really designed for a production as such, The Understudy sees a brilliant U.K. premiere as part of Canal Cafe Theatre's American Season.
---
BWW Review: WHO SHOT WAYNE SLEEP?, The Vaults

February 23, 2017

Deep in the belly of the Vault Festival, among the dark red lights, tinsel, and old, dirty vaudeville atmosphere Who Shot Wayne Sleep? finds fertile ground to shine too dimly to be relevant. The smells of humid basement and aged liquor only heighten the cheap middle-age entertainment that The Martini Encounter has to offer with their new cabaret show.
---
BWW Review: CAUTIONARY TALES FOR DAUGHTERS, Jermyn Street Theatre

January 31, 2017

Once again, the tiny Jermyn Street Theatre is home to a scarily relevant production. In a political climate inhabited by immeasurable dangers for women (but then again, when has it not been like that?), Cautionary Tales for Daughters is mandatory viewing for everyone.
---
BWW Review: THE TWENTIETH CENTURY WAY, Jermyn Street Theatre

January 9, 2017

The hauntingly intimate Jermyn Street Theatre sees the British premiere of Tom Jacobson's The Twentieth Century Way.
---
BWW Review: ANTHONY RAPP: LIVE IN CONCERT, St James Theatre

December 7, 2016

Anthony Rapp graces the intimately beautiful stage of the St. James Theatre's studio for a series of live concerts. Last seen on the American tour of If/Then (music by Tom Kitt, book and lyrics by Bryan Yorkley, and nominated for two Tony Awards), Rapp takes his rapt audiences on a journey made of songs dear to his heart, introducing them one by one with brief albeit always poignant stories.
---
BWW Review: PRIDE AND PREJUDICE, Jermyn Street Theatre, 3 December 2016

December 4, 2016

Two Bit Classics, Joannah Tincey and Nick Underwood have brought their successful touring two-actor production of Pride & Prejudice to London. Through a mixture of dialogue and third-person narrative, Tincey and Underwood inhabit all the characters of Jane Austen's beloved novel, which means quick successions of back-and-forth exchanges, sometimes even carried out by the same actor.
---
27
...