Charlie Wilks - Page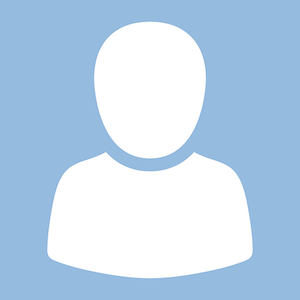 MOST POPULAR ARTICLES
LAST 30 DAYS
LAST 365 DAYS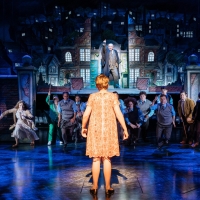 BWW Review: THE BOY IN THE DRESS, Royal Shakespeare Theatre
Posted: Nov. 28, 2019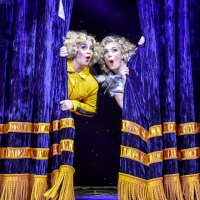 BWW Review: MAGIC GOES WRONG, Vaudeville Theatre
Posted: Jan. 8, 2020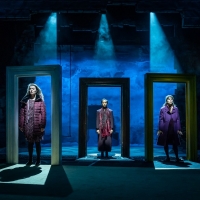 BWW Review: NORA: A DOLL'S HOUSE, Young Vic
Posted: Feb. 11, 2020


BWW Review: CINDERELLA, The VAULTS
Posted: Dec. 1, 2019


BWW Review: CHRISTINA AGUILERA, SSE Arena Wembley
Posted: Nov. 11, 2019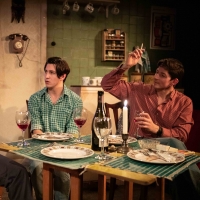 BWW Review: COMING CLEAN, Trafalgar Studios
Posted: Jan. 10, 2020


BWW Review: I WANNA BE YOURS, Bush Theatre
Posted: Dec. 7, 2019


BWW Review: NORA: A DOLL'S HOUSE, Young Vic

February 11, 2020

Three distinct doorways separate three different time periods. Between them stands three Nora's, played superbly by Natalie Klamar, Amaka Okafor, and Anna Russell-Martin. The eras they occupy are a post-war 1948, a vibing 1968 and a more contemporary 2018. The women are subject to political, personal and societal suffocation.
---
BWW Review: COLLAPSIBLE, Bush Theatre

February 8, 2020

The Bush Theatre's studio feels like a perfect place for this play, as it demands close proximity between the audience and actor. Sitting on a raised ledge, Essie tells us the story of her job displacement, intertwining conversations she's had with her friends, family and former partners. Her aim is to make a list of words that describe her - in order for her to pull them out when being asked about herself in interviews. Words like smart, practical, and perfectionist are a few that have been chosen to be used.
---
BWW Review: COMING CLEAN, Trafalgar Studios

January 10, 2020

The King's Head Theatre continues its track record of moving shows from Islington to the West End, with the arrival of Kevin Elyot's drama of 80s polyamory. In this two act play the ethics of a modern relationship are questioned. There are conflicts in morality and human decency, providing no clear answer as to what is right.
---
BWW Review: MAGIC GOES WRONG, Vaudeville Theatre

January 8, 2020

Mischief Theatre continue their epic takeover of the West End, with their brand new show all about magic going terribly wrong. This time the company have collaborated with superstar magicians Penn & Teller; two people who are at the top of their game, and normally headline their own show in Las Vegas. The whole evening is a delight from start to finish a?' something you come to expect at a Mischief night.
---
BWW Review: LEXICON, Roundhouse

January 8, 2020

Who doesn't love a bit of circus? It's the medium that really pushes the limits of the human body, generating moments that wow audiences and inspire so much drama. They're adrenaline-fuelled, magical creations that make you think 'wow, how did they do that?' That's pretty much the feeling in this production, brought to the Roundhouse by leading experts No Fit State Circus.
---
BWW Review: CINDERELLA, Trafalgar Studios

December 16, 2019

This is by far the most outrageous pantomime I have ever seen. It's also the most unpolished pantomime I have ever seen. But that doesn't seem to matter; because in its messiness comes a lot of charm. The improvised madness is a huge strength, and throughout the entire performance, the audience are having a right laugh a?" so job well done, really.
---
BWW Review: FITTER, Soho Theatre

December 14, 2019

Following on from their phenomenal debut HOTTER, dynamic duo Mary Higgins and Ell Potter this time return with a show all about men. That's both cis and trans-identifying men, aged all the way from eight to 102. The pair interviewed close to 50 of them, asking the question of what makes them hard. It's a strange provocation, and one that understandably gained an abundance of different responses.
---
BWW Review: I WANNA BE YOURS, Bush Theatre

December 7, 2019

Ella is from Yorkshire. Haseeb is from London. They are totally in love. But no matter how hard they try to make things work, they can't seem to fight off a growing elephant in the room. Zia Ahmed's play is a lyrical journey of connection through inner conflict. Poetic in form, the story provides a whirlwind exploration of a couple that can never be.
---
BWW Review: CINDERELLA, The VAULTS

December 1, 2019

Not Too Tame's Christmas Panto arrives underneath Waterloo station after its celebrated UK Tour earlier this year. A modern-day take on the classic fairytale a?" set in a pub a?" Luke Barnes' story is a hoot from start to finish. The moment you step into the space it's full of charisma and spark. People sing at the karaoke booth, the bar is popping with punters and everyone seems to be having fun already.
---
BWW Review: THE BOY IN THE DRESS, Royal Shakespeare Theatre

November 28, 2019

Pure magic are the two words I would use to describe The Boy in the Dress. Appearing for the first time on stage, David Walliams' book has sold over 32 million copies worldwide. Most recently the BBC adapted it for screen, which went down very well and ensured that the story reached even more people. Now, it is the RSC and Mark Ravenhill's turn to bring it to life, under the direction of the venue's Artistic Director Gregory Doran. It's an adventurous challenge and clearly there has been no expense spared to ensure that the musical remains as authentic to its origins as possible.
---
BWW Review: THE ARRIVAL, Bush Theatre

November 27, 2019

a??a??a??a??a??a??a??Tom and Samad have spent their entire lives separated. When one was given up for adoption, the other was raised with their biological parents. But despite their distance apart, when the pair finally meet, they realise they aren't so different at all. Award-winning director Bijan Sheibani's debut play is a tender a?" but at the same time - harrowing examination of family loyalty and betrayal.
---
BWW Review: CHRISTINA AGUILERA, SSE Arena Wembley

November 11, 2019

Music royalty arrives in full force, as international superstar Christina Aguilera brings her X Tour to the UK. Featuring all of her classic hits, as well as some less commonly known tracks, the night is a blast from start to finish.
---
BWW Review: VASSA, Almeida Theatre

October 21, 2019

Maxim Gorky's Vassa Zheleznova is currently playing at the Almeida Theatre, in a new adaptation from Mike Bartlett a?' a playwright of brilliant achievements. The last time Gorky's play had a version of it on was in a lukewarm production at the Southwark Playhouse in 2016. The production here was thrown into the contemporary without much substance to back it up. Bartlett keeps it traditional, putting questions of capitalist corruption at the forefront of the narrative. His version is a black comedy, a jovial piece filled with many zingy one-liners and exciting punchiness.
---
BWW Review: THE GIRL WHO FELL, Trafalgar Studios

October 18, 2019

Following the tragic death of 15-year-old Sam, four people who know attempt to navigate through their grief, as their lives continue to roll along. Trapped in memories and regret, they struggle with their loss, each of them crumbling in a different way. Ethics are questioned, past decisions are interrogated and the consequences of actions are revealed.
---
BWW Review: SOLARIS, Lyric Hammersmith

October 14, 2019

On an isolated space station, far away from human life, three scientists sit and observe Solaris a?" a newly discovered place made solely of water, which orbits around two suns without ever going off course. Originally a place of unsurety, the planet slowly reveals itself to be a place full of life; the beings that inhabit it are known as 'visitors', and slowly begin to drop by to bother the investigators. Resembling the people that were once lost, their presence on the satellite causes lots of turmoil and agony.
---
BWW Review: OUT OF ORDER, Southbank Centre

October 13, 2019

Six clowns take to the stage. They sit and stare at one another, before one of them launches into a giant rage. As a game of cat and mouse occurs, the other clowns struggle to break the pair apart. They attempt to hold them back and block their path by putting obstacles in the way. Eventually, calmness resumes and the six sit down. But it doesn't last for long, as the music begins again and more chaos arises.
---
BWW Review: GROAN UPS, Vaudeville Theatre

October 11, 2019

Having never seen a Mischief Theatre show before, it's safe to say I was very excited to attend the premiere of their new piece last night. You might recognise their work from the highly acclaimed, critical hits The Play That Goes Wrong and The Comedy About A Bank Robbery. The pair have been playing on the West End for quite some years and I predict Groan Ups may also become a permanent fixture to the district's programming.
---
BWW Review: WE ANCHOR IN HOPE, Bunker Theatre

October 6, 2019

I go to the Bunker more than any other London theatre, but when stepping into the building this time I hardly recognised it. Still retaining it's open and welcoming atmosphere, the inside has been completely transformed into a traditional working boozer. If you arrive in the hour before the show you can grab a drink on stage. On Tuesday there's a pub quiz and Thursday allows you to show your skills on the karaoke microphone.
---
BWW Review: VARIANT 31

October 5, 2019

In the heart of central London, a seven-building, 35-floor, 42,000 sq ft adventure awaits brave travellers. Putting you in the shoes of your favourite action character, participants must navigate rough terrain, darkened corridors and fog-filled chambers a?' all while trying to avoid meeting infected creatures, which will attack.
---
BWW Review: EITHER, Hampstead Theatre

October 3, 2019

Ruby Thomas' debut play is a delicious mix of humour, intelligence and desire. Playing at Hampstead Downstairs and directed by Guy Jones, the production is an energetic attack at the conventional monogamous relationship so many people find themselves in.
---