Charlie Wilks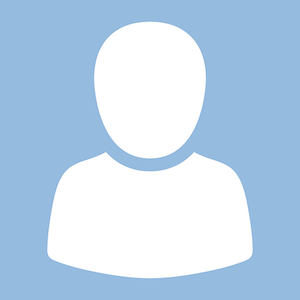 MOST POPULAR ARTICLES
LAST 30 DAYS
Review: PINOCCHIO, Unicorn Theatre
November 23, 2022
---
LAST 365 DAYS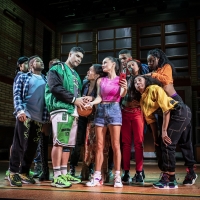 BWW Review: BRING IT ON THE MUSICAL, Southbank Centre
December 15, 2021
---
Review: PROM 4: CYNTHIA ERIVO: LEGENDARY VOICES, Royal Albert Hall
July 18, 2022
---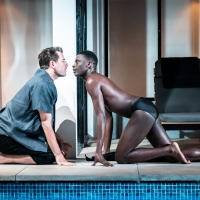 BWW Review: 'DADDY', Almeida Theatre
April 7, 2022
---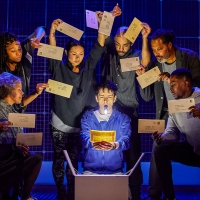 BWW Review: CURIOUS INCIDENT OF THE DOG IN THE NIGHT-TIME, Wembley Park Theatre
December 2, 2021
---
BWW Review: THE ANIMAL KINGDOM, Hampstead Theatre
February 27, 2022
---
Review: PINOCCHIO, Unicorn Theatre

November 23, 2022

The Unicorn Theatre's Xmas pantomime has been dazzling audiences for years. Bright colours, holiday cheer and a well-known tale turned on their head are regular features here; and this time it's the turn of the famous wooden chap, Pinocchio, to get their moment in the spotlight. They've had this spotlight quite a lot recently, with many big budget films released to high acclaim. For this theatre in London Bridge, Eve Leigh has put her own twist on the beloved story. It's a piece full of heart and hope, with the spirit of solidarity at its core.
---
Review: LIFE OF PI, Wyndham's Theatre

October 12, 2022

A cargo ship sinks in the middle of the Pacific Ocean, causing misery and pain to all involved. Amongst the survivors is a sixteen-year-old boy named Pi; accompanying him is a hyena, a zebra, an orangutan, and a Royal Bengal tiger – all of whom are attempting to co-inhabit a small lifeboat. It sounds extraordinarily unbelievable, but surely even in the most surreal there is truth to be found. It is up to Lulu Chen and Mr Okamoto – lawyers hired by the ships firm – to get to the bottom of this magical mystery.
---
Review: WHO KILLED MY FATHER, Young Vic

September 12, 2022

Èdouard Louis' book about love and anger is loved around the world. In the story, a son returns home to his remote part of northern France.
---
Review: SILENCE, Donmar Warehouse

September 8, 2022

Following a rebellion against the British in 1857, resulting in the death of hundreds of thousands of Indians and Britain's, the Crown established a viceroy system over India, affirming its hold over the population.
---
Review: PROM 4: CYNTHIA ERIVO: LEGENDARY VOICES, Royal Albert Hall

July 18, 2022

Cynthia Erivo, just a few weeks away from beginning rehearsal for the Wicked movie, in which she is playing Elphaba, pops into BBC Proms to give audiences a night they'll never forget. The Grammy, Emmy and Tony award-winning artist provides the audience with special renditions of some of her favourite songs, backed by the BBC Concert Orchestra, conducted by Edwin Outwater.
---
BWW Review: WARRIOR QUEENS // SHADES OF BLUE at Sadlers Wells Theatre

May 8, 2022

Sadlers Wells presents a double bill consisting of work touching on social movement and cultural heritage. Brought to the stage by some of the next generation of leading UK choreographers, Warrior Queens and Shades of Blue are both ambitious pieces of work that really make you pay attention.
---
BWW Review: 'DADDY', Almeida Theatre

April 7, 2022

An expansive luxurious pool dominates the Almeida stage, and a dripping wet young man stands in nothing but a speedo. A little more than drunk, he looks around at his current setting, taking in the grandeur of this beautiful home. Decorated with luxury art, it's the home of collector Andre, a 40-something year old with a desire to possess the world's finest things. For him, that doesn't just consider esteemed paintings; it also means the boyish visitor currently standing in front of him.
---
BWW Review: NINA CONTI, Arts Theatre

March 26, 2022

Landing in the West End for 10 performances, Nina Conti brings her completely bonkers, truly thrilling and eye-wateringly hilarious new show to audiences. A non-stop feast of exuberant joy, this is a wonderful and playful exploration of modern-day love. Featuring audience interaction, participation, ventriloquism and improvisation, Conti shows throughout that she is a natural on stage.
---
BWW Review: THE ANIMAL KINGDOM, Hampstead Theatre

February 27, 2022

A complicated family of four and their therapist struggle to find a common ground, as they sit, talk, debate and argue throughout the course of six messy group sessions. United in pain and their desire to heal from it, Ruby Thomas' play attempts to investigate how miscommunication can lead to blame, resentment, and further heartache.
---
BWW Review: BRING IT ON THE MUSICAL, Southbank Centre

December 15, 2021

The smash hit Broadway musical back flips into London's Southbank Centre, before heading out on a 2022 tour. Inspired by the film of the same name, this is a story of fierce friendships being forged in the most unlikely of places. When challenges push you to your edge, you really realise who is on your team. Packed with vibrant stunts, thrilling choreography and you guessed it, lots of cheer, this musical oozes electricity.
---
BWW Review: CURIOUS INCIDENT OF THE DOG IN THE NIGHT-TIME, Wembley Park Theatre

December 2, 2021

The National Theatre's acclaimed production of a boy trying to find his place in a world that doesn't understand him is back, running at Troubadour Wembley Park Theatre for seven weeks, before heading out on tour in the new year. Based on the best-selling novel by Mark Haddon, Simon Stephens adaptation is a hit with all ages. Full of heart, hope, humour and honesty, this play speaks to all of us in nuanced and beautiful ways.
---
BWW Review: THE BOLDS, The Unicorn Theatre

November 25, 2021

Sheer joy radiates on The Unicorn Theatre main stage, in Julian Clary's on-stage adaptation of his well-loved book collection. Having seven in the collection, this play focuses on the first book - the story of The Bolds; a family just like the majority of us, who live in a nice house, have nice jobs and love a giggle. But there is one difference, they're hyenas. Yes, you heard it right - they've came across from Tanzania to live a life where they don't have to scrimp for the next meal.
---
BWW Review: LA CLIQUE, Christmas In Leicester Square

November 23, 2021

If you're looking for a brilliant night out, full of thrill, danger and humour, then this show is for you. The celebrated, Olivier award-winning circus troupe arrive in the West End, to delight audiences of all ages. Featuring your favourite type of acts and some things you may have next seen before, this eclectic mix of top talent is fun for all the family.
---
BWW Review: SESSIONS, Soho Theatre

November 14, 2021

Tunde's 30th birthday is on its way. But he isn't in the mood for celebrating like he usually does, much to the dismay of his friends and family. He's also not attending the gym, his mood his low, he's broken up with his girlfriend of 5+ years and now, every time he has sex with someone new, he ends up being in tears. Ifeyinwa Frederick's new play about male mental health, masculinity and vulnerability opens up conversations about who we can turn to in our darkest days. Delving deep into one man's experience on the edge, it's a playful, delicate and at times uncomfortable take on depression.
---
BWW Review: THE ENBY SHOW, Vaudeville Theatre

November 10, 2021

Bringing together the best gender-benders and cis-them offenders that the UK has to offer, The Enby Show is an electric, unique and vibrant all-star comedy night - that was performed at the Vaudeville Theatre, in London's West End. The aim is to bin the binary by showcasing queer talent from all walks of life, and it definitely achieves this with comedy, drag, lip-syncs, high-energy dance, and so much more.
---
BWW Review: THE CHOIR OF MAN, Arts Theatre

November 10, 2021

If you were to read the copy and watch the trailer assigned for this show, you'd probably assume that it was just a bunch of macho, metrosexual men singing hit songs in a fictional local pub, and to be honest, you'd be absolutely right in that assumption. Full of raucous cheer, dancing and beer-drinking, this one-hour show definitely gets the crowd going. Even on a Saturday matinee, people were up on their feet dancing and laughing along - causing a really exciting energy to fizz around the room.
---
BWW Review: WHITE NOISE, Bridge Theatre

October 15, 2021

Pulitzer Prize-winning writer Suzan-Lori Parks confronts the audience with big themes in her thrilling and radical play, which has received its European premiere at The Bridge Theatre. The writer describes this work as something that, "rips the face off of civilisation." And I'd agree that it certainly does. Taking an unflinching look at race in the 21st Century, from both a black and white perspective, this production is undeniably bold, but reflective of the place society finds itself in today.
---
BWW Review: MESSAGE IN A BOTTLE, Sadler's Wells

September 29, 2021

In a world where people are being displaced every day, with very little news coverage on the seriousness of the situation, Kate Prince MBE imagines a fictional story of a family trying to find a place to call a new home. They live in harmony, until civil war disrupts this existence and devastates the community. They travel shores, making impossible choices in order to survive. Along the way, they lose one another, and have to find agency to find their way on their own. Sat against the backdrop of the music of legendary artist Sting, featuring vocals from other powerhouses, this electric dance piece is a story of love, loss, hope and trust.
---
BWW Review: CURIOUS, Soho Theatre

September 29, 2021

Fresh off their debut, critically acclaimed and award-winning play, Jasmine Lee Jones brings a new solo show to Soho Theatre's main stage. Jones both writes and performs the piece, which takes a look at a multitude of things; drama school anxiety, queer discovery, lust and sex, along with Black female acting representation in the 18th century. A lot of discussed in this 90-minute story, but very little with nuanced detail - leaving the audience unsatisfied.
---
BWW Review: INDECENT, Menier Chocolate Factory

September 14, 2021

Director Rebecca Taichman and playwright Paula Vogel were both drawn to Sholem Asch's 1907 phenomenon, God of Vengeance. Their Tony-nominated, highly-acclaimed production has landed in London. A show that plays tribute a stage scandal, this is a heartfelt song to something that nearly never was.
---