Charlie Wilks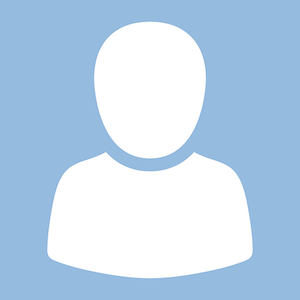 MOST POPULAR ARTICLES
LAST 30 DAYS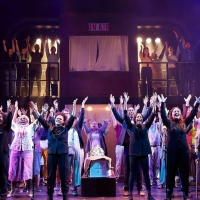 BWW Review: THE SEVEN AGES OF PATIENCE, Kiln Theatre
Posted: Sep. 27, 2019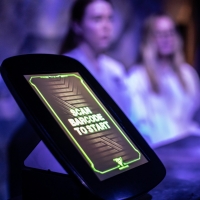 BWW Review: VARIANT 31
Posted: Oct. 5, 2019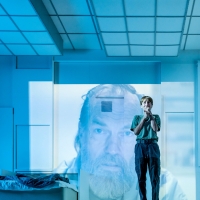 BWW Review: SOLARIS, Lyric Hammersmith
Posted: Oct. 14, 2019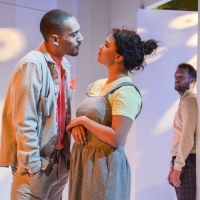 BWW Review: EITHER, Hampstead Theatre
Posted: Oct. 3, 2019


BWW Review: GROAN UPS, Vaudeville Theatre
Posted: Oct. 11, 2019


BWW Review: REDD, Barbican Centre
Posted: Sep. 28, 2019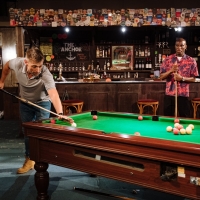 BWW Review: WE ANCHOR IN HOPE, Bunker Theatre
Posted: Oct. 6, 2019


LAST 365 DAYS
BWW Review: EQUUS, Theatre Royal Stratford East
Posted: Feb. 22, 2019


BWW Review: ANGRY ALAN, Soho Theatre
Posted: Mar. 9, 2019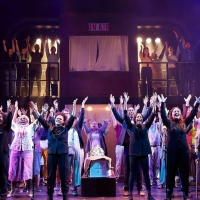 BWW Review: THE SEVEN AGES OF PATIENCE, Kiln Theatre
Posted: Sep. 27, 2019



BWW Review: THE TRICK, Bush Theatre
Posted: Feb. 28, 2019


BWW Review: SOFT ANIMALS, Soho Theatre
Posted: Feb. 13, 2019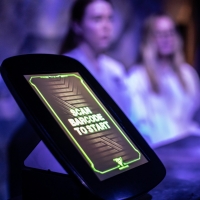 BWW Review: VARIANT 31
Posted: Oct. 5, 2019


BWW Review: AND THE REST OF ME FLOATS, Bush Theatre
Posted: Feb. 27, 2019


BWW Review: SOLARIS, Lyric Hammersmith

October 14, 2019

On an isolated space station, far away from human life, three scientists sit and observe Solaris a?" a newly discovered place made solely of water, which orbits around two suns without ever going off course. Originally a place of unsurety, the planet slowly reveals itself to be a place full of life; the beings that inhabit it are known as 'visitors', and slowly begin to drop by to bother the investigators. Resembling the people that were once lost, their presence on the satellite causes lots of turmoil and agony.
---
BWW Review: OUT OF ORDER, Southbank Centre

October 13, 2019

Six clowns take to the stage. They sit and stare at one another, before one of them launches into a giant rage. As a game of cat and mouse occurs, the other clowns struggle to break the pair apart. They attempt to hold them back and block their path by putting obstacles in the way. Eventually, calmness resumes and the six sit down. But it doesn't last for long, as the music begins again and more chaos arises.
---
BWW Review: GROAN UPS, Vaudeville Theatre

October 11, 2019

Having never seen a Mischief Theatre show before, it's safe to say I was very excited to attend the premiere of their new piece last night. You might recognise their work from the highly acclaimed, critical hits The Play That Goes Wrong and The Comedy About A Bank Robbery. The pair have been playing on the West End for quite some years and I predict Groan Ups may also become a permanent fixture to the district's programming.
---
BWW Review: WE ANCHOR IN HOPE, Bunker Theatre

October 6, 2019

I go to the Bunker more than any other London theatre, but when stepping into the building this time I hardly recognised it. Still retaining it's open and welcoming atmosphere, the inside has been completely transformed into a traditional working boozer. If you arrive in the hour before the show you can grab a drink on stage. On Tuesday there's a pub quiz and Thursday allows you to show your skills on the karaoke microphone.
---
BWW Review: VARIANT 31

October 5, 2019

In the heart of central London, a seven-building, 35-floor, 42,000 sq ft adventure awaits brave travellers. Putting you in the shoes of your favourite action character, participants must navigate rough terrain, darkened corridors and fog-filled chambers a?' all while trying to avoid meeting infected creatures, which will attack.
---
BWW Review: EITHER, Hampstead Theatre

October 3, 2019

Ruby Thomas' debut play is a delicious mix of humour, intelligence and desire. Playing at Hampstead Downstairs and directed by Guy Jones, the production is an energetic attack at the conventional monogamous relationship so many people find themselves in.
---
BWW Review: REDD, Barbican Centre

September 28, 2019

Following on from their phenomenal, Oliver-Award winning spectacle Blak Whyte Gray, which I saw last year, world-renowned dance company Boy Blue present their new show at Barbican Centre. The one-act piece is a massive triumph, again leaving me completely in awe of the company's work.
---
BWW Review: THE SEVEN AGES OF PATIENCE, Kiln Theatre

September 27, 2019

There was so much love at the Kiln Theatre last night. People from Brent and beyond came to celebrate the community production about an area consisting of 149 different languages. Residents from all walks of life graced the stage to demonstrate how beautiful the call for kindness can be.
---
BWW Review: THE KING OF HELL'S PALACE, Hampstead Theatre

September 13, 2019

It's been a week of new Artistic Director's kicking off their debut seasons. Lynette Linton smashed it out of the park with her gig-theatre epic revival of Chiaroscuro, Rachel O'Riordan's direction of Tanika Gupta's A Doll's House has gone down a treat, and now it's the turn of Hampstead Theatre boss Roxana Silbert's to give an insight into what her tenure will be. Differing from the ladies above, Silbert isn't directing her inaugural seasonal show, instead relying on the hand of Michael Boyd.
---
BWW Review: CHIAROSCURO, Bush Theatre

September 7, 2019

In an explosive blend of live music, spoken word and theatre, Jackie Kay's 1986 provocation is breathed a new life under Lynette Linton's hand. It is the director's first show since taking the AD job at the Bush Theatre, and is one that highly entertains, whilst also shines a light on queer women of colour across generations.
---
BWW Review: TOTAL IMMEDIATE COLLECTIVE IMMINENT TERRESTRIAL SALVATION, Royal Court

September 6, 2019

In an inventive blend of text, illustration, live performance and audience awareness, Tim Crouch's new offering - that arrives straight from Edinburgh International Fringe a?" takes its followers to the end of the world, whilst also preparing them for the start of a new one.
---
Inside The UK Launch of THE PRINCE OF EGYPT

September 5, 2019

'There can be miracles, when you believe'a?? This is the overarching message in the Kimpton Fitzroy Hotel in London a?' the location of the launch of the new Dreamworks musical, The Prince of Egypt. Together, members of the press and industry sit and experience the epic emotional and thrilling music of Stephen Schwartz, told through the impactful words of Philip LaZebnik, and performed by the 32-strong company.
---
BWW Review: ACTUALLY, Trafalgar Studios

August 13, 2019

Tom and Amber are a few months into their studies at Princeton. They both struggle to find their sense of self amongst the hustle and bustle of higher education. The pair couldn't be more different. Tom is a piano player with lots of sexual confidence, whereas Amber is an awkward English student who is a bit zany.
---
BWW Review: THE CHICAGO BLUES BROTHERS, Savoy Theatre

August 5, 2019

Last night at the Savoy Theatre, audiences were encouraged to come and dance the night away as the Chicago Blues Brothers appear in the West End for the very first time. Performing a medley of Motown classics, their high-energy antics and over the top production values prove a little too cringe for most of the people in the auditorium.
---
BWW Review: THE COLOURS, Soho Theatre

August 3, 2019

a??a??a??a??a??a??a??Close your eyes. Think happy thoughts. Imagine that the waves are gently pushing the water to your feet. Be at peace with yourself and your surroundings. Feel better?
---
BWW Review: BARBER SHOP CHRONICLES, Roundhouse

July 30, 2019

Never before has there been a show filled with such exuberance, or has there been a play that fires the audience up in such a way. Before the action even starts, people are up dancing and laughing along with the 12-strong ensemble. There's so much joy happening in the centre, and the buzzing enthusiasm beams across the auditorium, being felt by everyone.
---
BWW Review: CELINE DION, BST Hyde Park

July 6, 2019

Celine Dion is one of the most celebrated recording artists of all time. After finishing her triumphant run at Caesar's Palace, Las Vegas, she arrives in London to headline the Friday slot at British Summertime in Hyde Park. 70,000 adoring fans wait patiently to see their idol; there is a massive buzz in the air.
---
BWW Review: RADIO, Arcola Theatre

June 25, 2019

Adam Gillen is utterly compelling in Al Smith's tender tale of astronomy, discovery and space travel. Holding our attention for 85 minutes, he speaks with delicacy and is a delight to watch. Josh Roche directs with expert precision and the pieces simplicity is its greatest strength. This really is storytelling at its finest.
---
BWW Review: DAVID BLAINE, Eventim Apollo

June 19, 2019

David Blaine is arguably the best magician currently living on this planet. But he isn't just a master of stagecraft; he is also an illusionist and stuntman. Rounding off his first-ever UK and Ireland tour, he performs to a packed out Eventim Apollo.
---
BWW Review: HANSEL AND GRETEL, Regent's Park Open Air Theatre

June 19, 2019

We're all familiar with at least one fairy tale. We've been told them since we were young. Sure, it may not be the original version of the story, but it'll be one that intrigued, excited and amazed. Fairy tales are a product of society's current tastes, and are adapted to suit each audience member. But what is it that makes them stand out so much.
---
...
1