Charlie Wilks - Page 13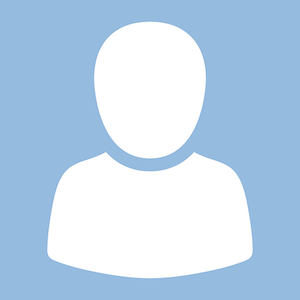 MOST POPULAR ARTICLES
LAST 30 DAYS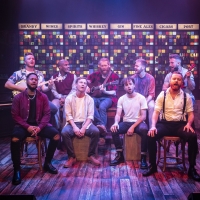 BWW Review: THE CHOIR OF MAN, Arts Theatre
Posted: Nov. 10, 2021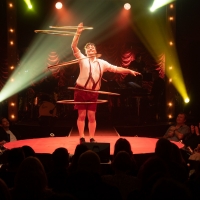 BWW Review: LA CLIQUE, Christmas In Leicester Square
Posted: Nov. 23, 2021


BWW Review: THE BOLDS, The Unicorn Theatre
Posted: Nov. 25, 2021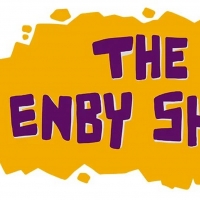 BWW Review: THE ENBY SHOW, Vaudeville Theatre
Posted: Nov. 10, 2021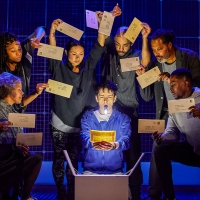 BWW Review: CURIOUS INCIDENT OF THE DOG IN THE NIGHT-TIME, Wembley Park Theatre
Posted: Dec. 2, 2021


BWW Review: SESSIONS, Soho Theatre
Posted: Nov. 14, 2021


LAST 365 DAYS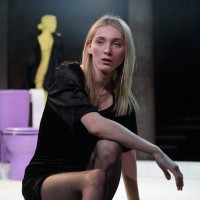 Review, Bush Theatre, Overflow
Posted: Dec. 10, 2020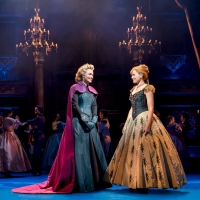 BWW Review: FROZEN, Theatre Royal Drury Lane
Posted: Sep. 8, 2021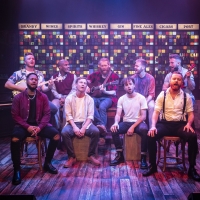 BWW Review: THE CHOIR OF MAN, Arts Theatre
Posted: Nov. 10, 2021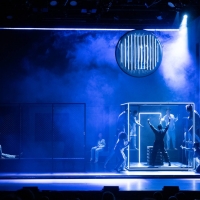 BWW Review: MESSAGE IN A BOTTLE, Sadler's Wells
Posted: Sep. 29, 2021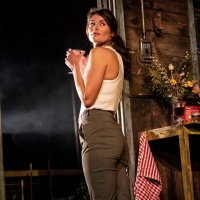 BWW Review: WALDEN, Harold Pinter Theatre
Posted: May. 30, 2021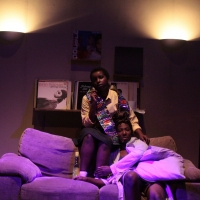 BWW Review: ...cake, Theatre Peckham
Posted: Jul. 25, 2021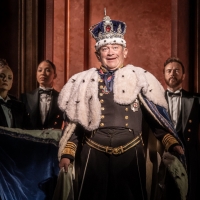 BWW Review: THE WINDSORS: ENDGAME, Prince Of Wales Theatre
Posted: Aug. 11, 2021


BWW Review: RABBITS, Park Theatre

July 29, 2017

Power, lust and secrecy - are these the ingredients for everlasting romance? Things are more complicated than they seem in Joe Hampson's playwriting debut Rabbits, a sharp, quick-witted and sexually inquisitive dark comedy that explores the domestic struggles that takes place throughout a couple's life together.
---
BWW Review: THE HUNTING OF THE SNARK, Vaudeville Theatre

July 29, 2017

A shoddy group of explorers, a threatening butcher, and many extravagant creatures are just some of the wonderful creations we find in The Hunting of the Snark. Based on Lewis Carroll's glorious poem of the same name, the audience is invited into a world of magic, wonder and bravery.
---
BWW Review: DESSERT, Southwark Playhouse

July 19, 2017

Glorious furniture decorates the stage, with 15th-century Venetian paintings hanging from the walls. A butler pours expensive wine and the four dinner guests congratulate him on cooking delicious food. Dessert is on its way, as is a night the five of them will never forget. Oliver Cotton's new play is a blend of unexpected twists and dark humour, directed by the seasoned Trevor Nunn, but drama is ultimately sacrificed for didactic discussion of capitalism.
---
BWW Review: TWILIGHT SONG, Park Theatre

July 18, 2017

When we think of Kevin Elyot, one of the first things that comes to mind is his magnificent 1994 comedy My Night with Reg, a touching play about gay lives revived at the Donmar Warehouse in 2015. Elyot's first play, Coming Clean, is about to be staged at The King's Head in a week's time, and now his final play, Twilight Song, receives its long-awaited premiere at Park Theatre.
---
BWW Review: LORNA DALLAS: HOME AGAIN, Live At Zédel

June 28, 2017

After a 20-year absence, acclaimed American singer Lorna Dallas returns to cabaret with Home Again, a music medley that pairs classics by celebrated composers with less well-known, personal favourites chosen by Dallas herself.
---
BWW Review: GROOMED, Soho Theatre

June 16, 2017

How can a truth be told? How can a secret be spoken? The shame, guilt and fear of our childhood can haunt us into adulthood. A betrayed schoolboy, a Japanese soldier, and the inventor of the saxophone all have something in common - the desire to be heard. Raw, thought-provoking and never self-indulgent, GROOMED weaves together three different narratives to show how a story can save a life.
---
BWW Review: THE UGLY ONE, Park Theatre

June 10, 2017

What is the purpose of life? Is it to climb to the top? In theory, a person's success should be a product of their hard work, talent and ambition.
---