Photo Flash: In Rehearsal for UGLY LIES THE BONE at Alliance Theatre
Rehearsals started yesterday for The ALLIANCE THEATRE's production of Ugly Lies the Bone, a beautifully written drama about postwar recovery by Lindsey Ferrentino. The Alliance production will be directed by Jessica Holt, former ALLIANCE THEATRE Phil Kent Directing Fellow, who most recently directedSignificant Other at Actor's Express. Ugly Lies the Bone will run on the Hertz Stage at the ALLIANCE THEATRE September 16 - October 9, 2016. Opening night is Wednesday, September 21, 2016. BroadwayWorld has a sneak peek at the company in rehearsal below!
Ugly Lies the Bone received its world premiere Off-Broadway at New York's Roundabout Theater Company in 2015 where it was a New York Times Critic's Pick. In Ugly Lies the Bone, newly discharged soldier Jess has finally returned to her Florida hometown. She brings with her not only vivid memories of Afghanistan, but painful burns that have left her physically and emotionally scarred. Jess soon realizes that things at home have changed even more than she has. Through the use of virtual reality therapy, she builds a breathtaking new world where she can escape her pain. As Jess advances farther in the treatment, she begins to restore her relationships, her life and, slowly, herself.
Ferrentino based the treatment technology in her play on virtual reality therapies like those developed by DeepStream VR, a virtual reality system for healthcare. The ALLIANCE THEATRE has partnered with Emory University and DeepStream VR to host post-show discussions and demonstrations on the science behind the technology and how it's being used today to treat pain and PTSD. After every performance, audience members will have the opportunity to experience the VR therapy for themselves, thanks to equipment donated by DeepStream VR and its technology partners NVIDIA, HTC and AVA Direct.
Ugly Lies the Bone stars Julie Jesneck (Dancing at Lughnasa) as Jess; Hugh Adams (Charlie's Aunt); Wendy Melkonian (Into the Woods); Megan McFarland (Memphis); and Lee Osorio (Significant Other).
The creative team includes Set Designer Alexander Woodward, Costume Designer Sydney Roberts, Lighting Designer Liz Lee, Projection DesignerShawn Boyle, with Sound Design and original music by Kate Marvin.
Tickets start at $15 and are available at the Woodruff Arts Center Box Office in person or by calling 404-733-5000. Tickets are also available online at www.alliancetheatre.org/uglyliesthebone. The ALLIANCE THEATRE is located at the Woodruff Arts Center, 1280 Peachtree Street, NE, Atlanta, GA 30309, at the corner of Peachtree and 15th Street, in Midtown.
Photo Credit: Kathleen Covington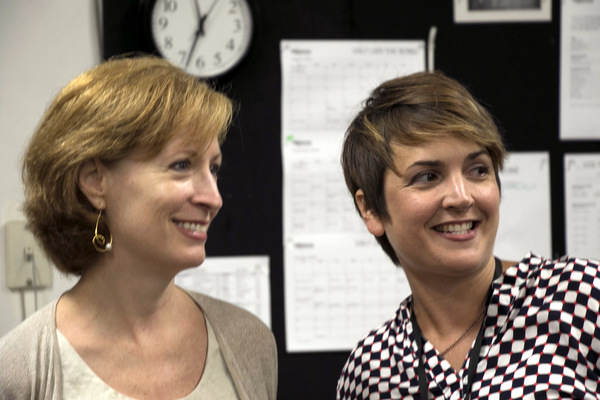 Alliance Artistic Director Susan V. Booth and Director Jessica Holt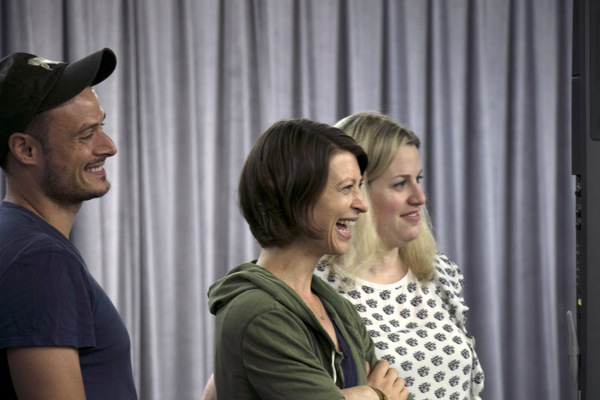 Actors Lee Osorio and Julie Jesneck with Assistant Production Manager Margo Moskowitz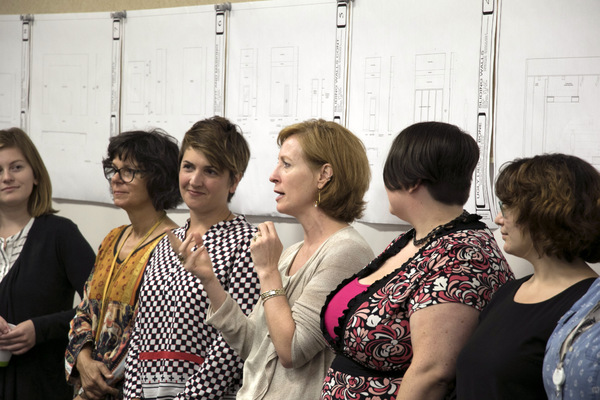 Director Jessica Holt with Alliance Artistic Director Susan V. Booth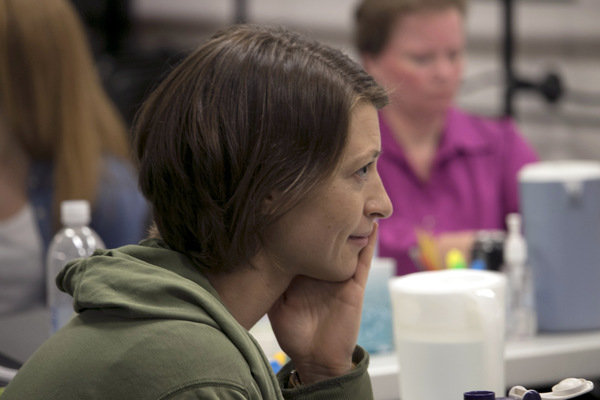 Actor Julie Jesneck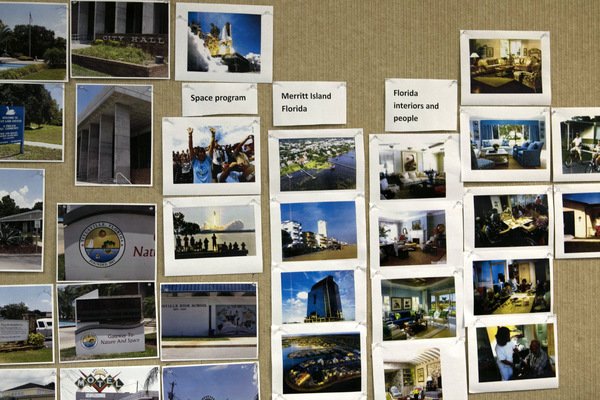 Research materials for UGLY LIES THE BONE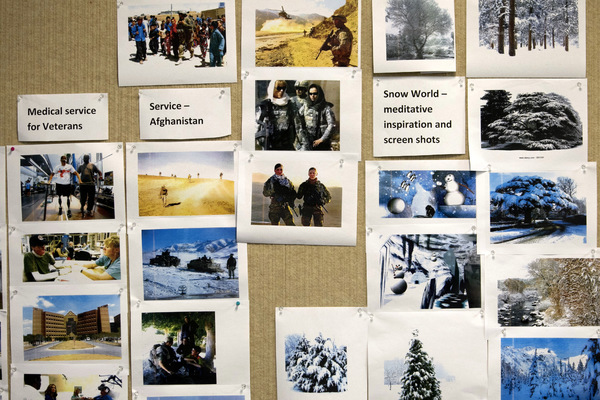 Research materials for UGLY LIES THE BONE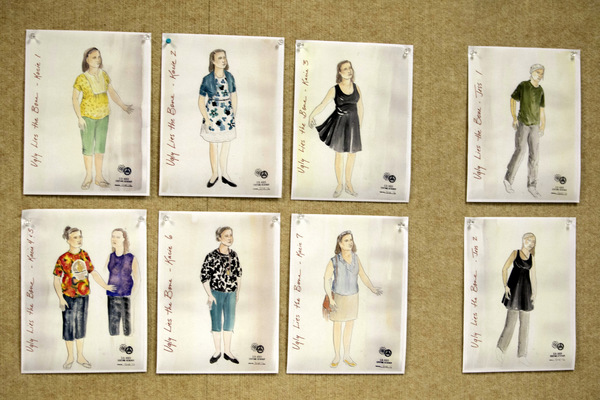 Costume sketches for UGLY LIES THE BONE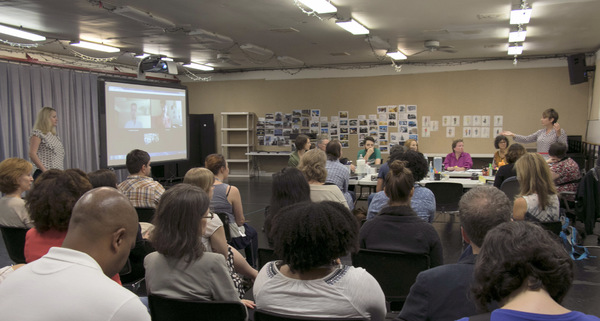 Director Jessica Holt with the cast and creative team of UGLY LIES THE BONE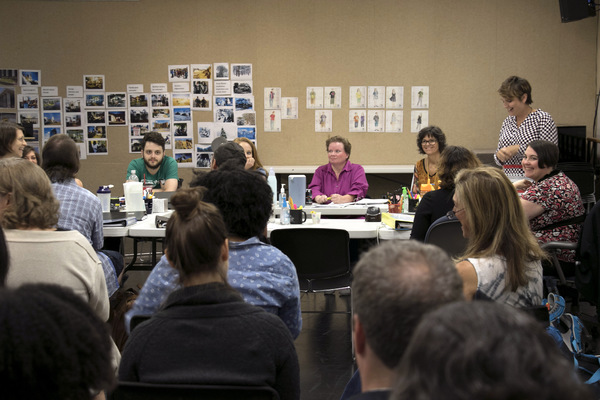 Director Jessica Holt with the cast and creative team of UGLY LIES THE BONE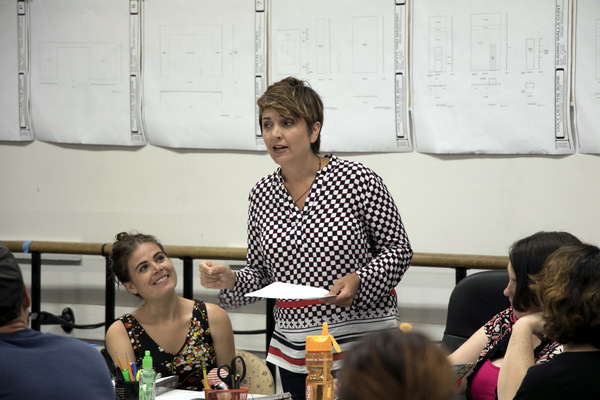 Director Jessica Holt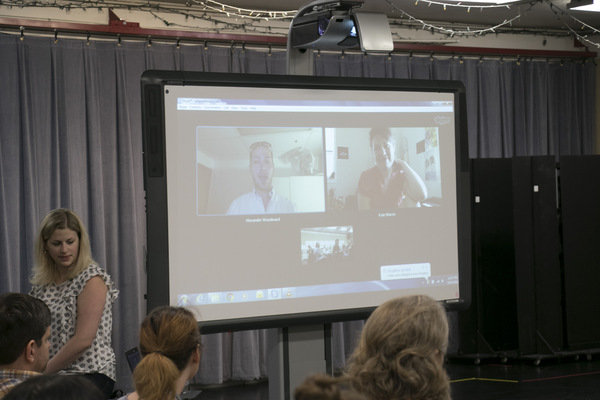 Set Designer Alexander Woodward and Sound Designer/Composer Kate Marvin joined remotely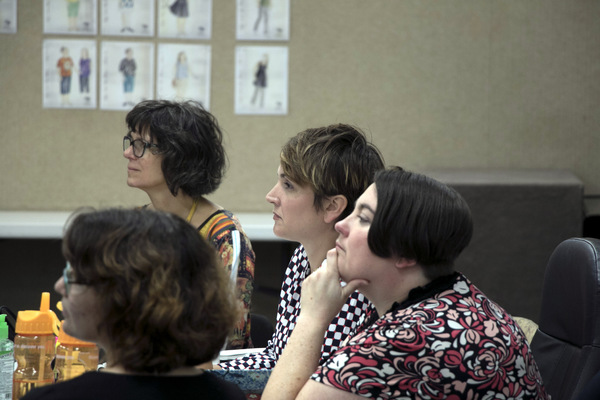 Costume Designer Sydney Roberts, Director Jessica Holt, and Stage Manager Liz Campbell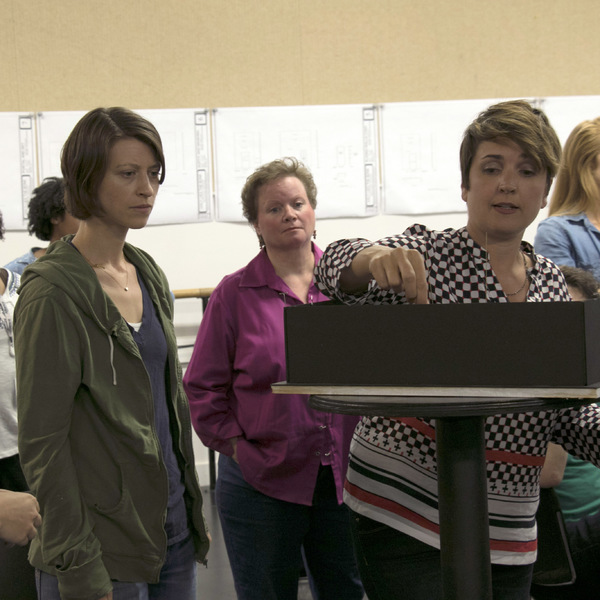 Director Jessica Holt demonstrates the scenic elements on a model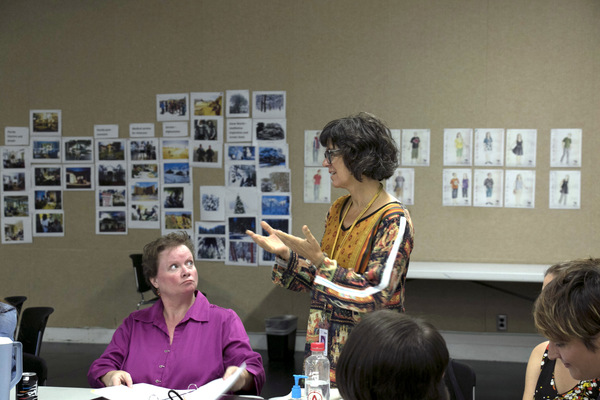 Costume Designer Sydney Roberts presents costume sketches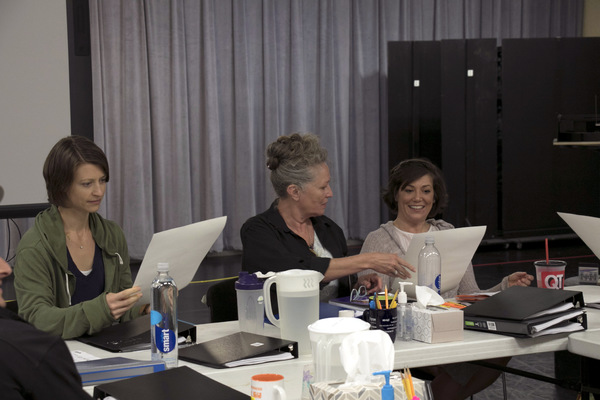 Actors Julie Jesneck, Megan McFarland, and Wendy Melkonian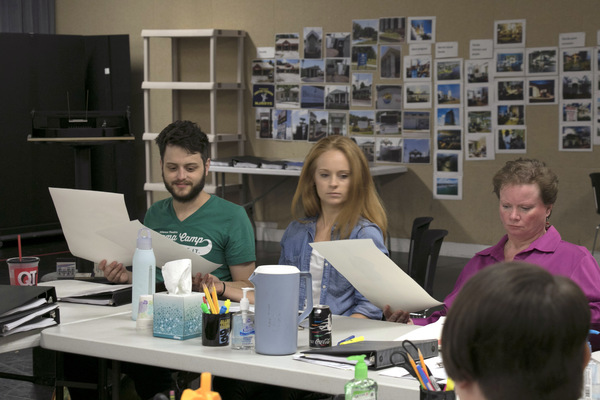 Understudy Actors Jeremiah Parker Hobbs, Carlee Avery, and Lynn Grace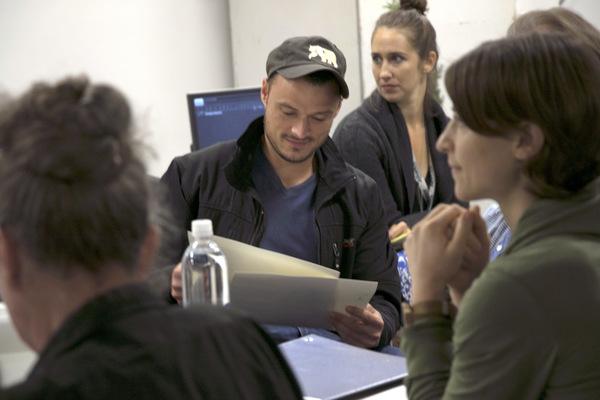 Actor Lee Osorio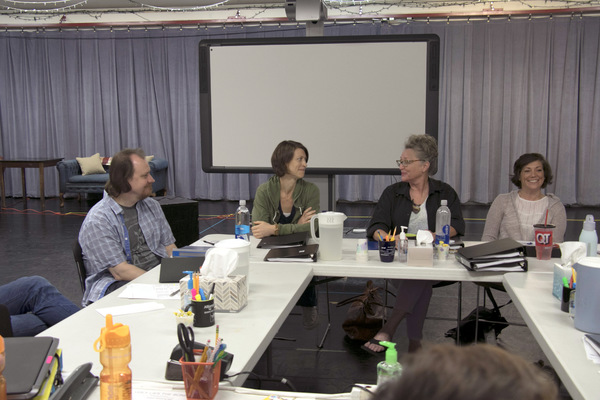 Actors Hugh Adams, Julie Jesneck, Megan McFarland, and Wendy Melkonian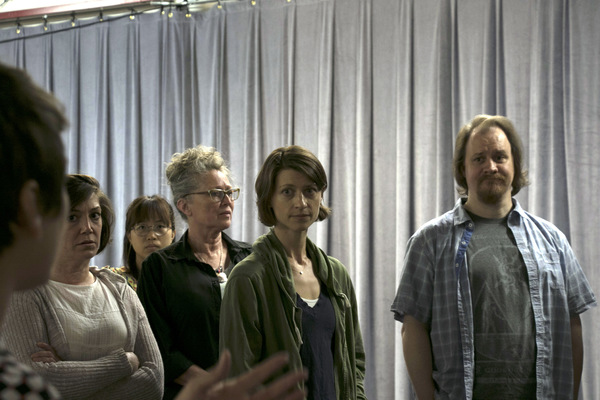 Actors Wendy Melkonian, Megan McFarland, Julie Jesneck, and Hugh Adams listening to director Jessica Holt