Photos: First Look at A NEW BRAIN, Presented by Aurora Apprentice Company Alumni Series!
The Aurora theatre recently wrapped up its second annual Aurora Apprentice Company Alumni Series, with a production of A NEW BRAIN by William Finn and James Lapine. This was the second show in the series, which opened on June 15 with FISH EYE. Check out action shots from A NEW BRAIN below!
The Aurora AppCo Alumni Series is an annual event hosted in Aurora's studio space. This series provides experience and a voice to the future thespians of Atlanta, giving a platform to past and present apprentices creating their own works that feature young artists.
For more information on the series, visit bit.ly/AuroraAppCo. To purchase tickets, visit bit.ly/AppCoTickets.
Photo Credit: Casey Gardner

Daniel Hilton and Hayden Rowe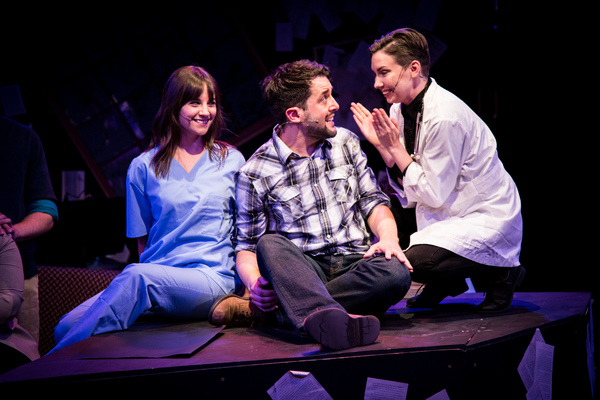 Laura Spears, Daniel Hilton, and Ashley Prince

Rose Alexander, Caty Bergmark, Abi Sneathen, and Robert Lee Hindsman

Daniel Hilton (left)

Daniel Hilton (center)

Daniel Hilton (center)

Daniel Hilton (center)