Photo Flash: 110 IN THE SHADE Comes to Theatrical Outfit
This spring, Theatrical Outfit proudly presents 110 in the Shade, the sizzling Broadway musical adaptation of the beloved classic play The Rainmaker by N. Richard Nash with music and lyrics from the duo behind The Fantasticks, Harvey Schmidt and Tom Jones. Directed by Artistic Director Tom Key with musical direction by S. Renee Clark (Big Fish, Lady Day at Emerson's Bar and Grill) and choreography by Angela Harris, The Outfit's 110 in the Shade features a diverse ensemble of fifteen performers and concludes Theatrical Outfit's 2017- 2018 Season of Character.
ABOUT THE MUSICAL
110 in the SHADE
Book by
N. Richard Nash
based on his play The Rainmaker
Music by
Harvey Schmidt
and Lyrics by
Tom Jones
(The Fantasticks)
1936. July 4th. Three Point, Texas. In the middle of a heat wave, while locals are desperate for rain, Lizzie Curry daydreams away fears of becoming a spinster in a tiny, dusty town. Her wit, intelligence and lauded homemaking skills don't seem to guarantee a romantic future, and even the reserved town sheriff, File, won't take a chance on the plain girl next door. But, when a charismatic rainmaker named Starbuck sweeps into town promising more than just atmospheric relief, Lizzie's world is suddenly larger than she imagined possible, and choice and clarity arrive like a cleansing summer storm.
CAST
Ayana Reed - Lizzie Curry
Jeremy Wood - Starbuck
Eugene H. Russell IV* - File
LaParee Young* - H.C. Curry
Lowrey Brown* - Noah Curry
Edward McCreary - Jimmy Curry
Galen Crawley* - Snookie
Chani Maisonet* - Beverly, Lizzie cover
Daniel Burns - Joe, File cover, Starbuck cover
Robert John Connor - George, H.C. cover
Candy McLellan - Hanna
Robby Owenby - Phil, Jimmy cover, Noah cover
Devon Hales* - Sammie Sue, Snookie cover
Sims Lamason - understudy
Chaz Duffy - understudy
BAND
S. Renee Clark - Musical Director, Conductor, Keyboard
Jacob Deaton - Guitar
Susan Ottzen - Harp
Ramon Pooser - Upright Bass
Lorenzo Sanford - Percussion
Felix Farrar - Violin CREATIVE TEAM
Tom Key
- Director
S. Renee Clark - Musical Director
Angela Harris - Choreographer
Amelia Fischer
- Fight Choreographer
Thomas Brown
- Scenic Designer
Andre Allen - Lighting Designer
Samantha P. McDaniel - Costume Designer
Daniel Terry
- Sound Designer
Macclare "MC" Park - Properties Designer
Clifton Guterman
- Associate Artistic Director/Casting Director
Barbara Gantt O'Haley* - Stage Manager
Alicia Quirk* - Assistant Stage Manager *Appearing through an Agreement between this theatre, Theatrical Outfit, and
Actors' Equity
Association, the Union of Professional Actors and Stage Managers in the United States. Theatrical Outfit's regular performances of 110 in the Shade are Wednesdays through Saturdays at 7:30PM and Saturdays and Sundays at 2:30PM.
Tickets
range from $18-$51 and may be purchased online at
www.theatricaloutfit.org
or by calling 678.528.1500. Group pricing is available. For info, email
boxoffice@theatricaloutfit.org
. Ticket prices are subject to availability. Fees and taxes apply. Order early for best pricing. Consider taking
MARTA
to Theatrical Outfit! The Peachtree Center station is only two blocks north on Peachtree Street - easily walkable. PAGE TO STAGE TALKBACK, sponsored by Macy's - Friday, June 15, post-show
Representatives from the cast, creative team, and staff share how they moved the show from script to finished production. Major funding is provided by the Fulton County Board of Commissioners. Sponsors: Fulton County Office of Cultural Affairs, Turner Broadcasting, City of Atlanta Mayor's Office of Cultural Affairs, Jackson Spalding, Publix Super Markets Charities, Audience Building Roundtable of The Blank Foundation, Macy's, MARTA, The Shubert Foundation
ABOUT OUR VENUE: 110 in the Shade will be performed at The Balzer Theater at Herren's at 84 Luckie Street NW, Atlanta, GA 30303.
Photos by Christopher Bartelski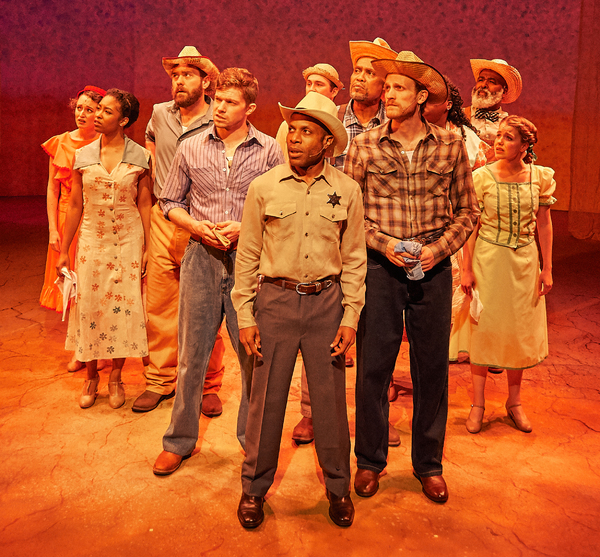 Eugene Russell, IV (File) and cast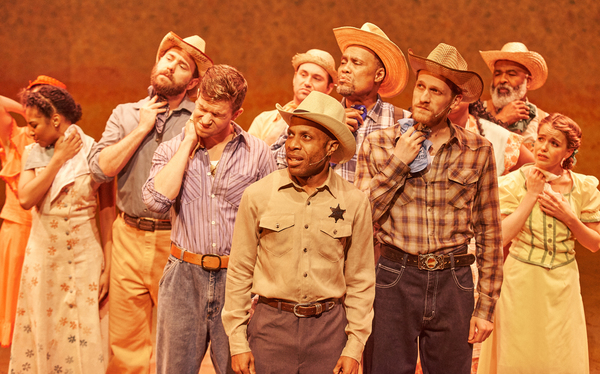 Eugene Russell, IV (File) and cast

(l to r) EdwardMcCreary (Jimmy), Ayana Reed (Lizzie), LaParee Young (H.C.),and Lowery Brown (Noah)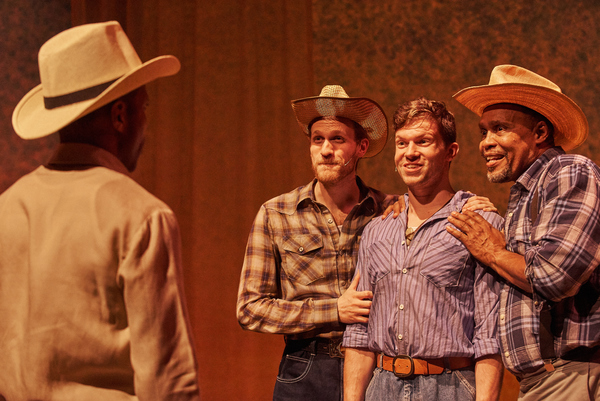 (l to r) Eugene Russell, IV (File),Lowery Brown (Noah),EdwardMcCreary (Jimmy), and LaParee Young (H.C.)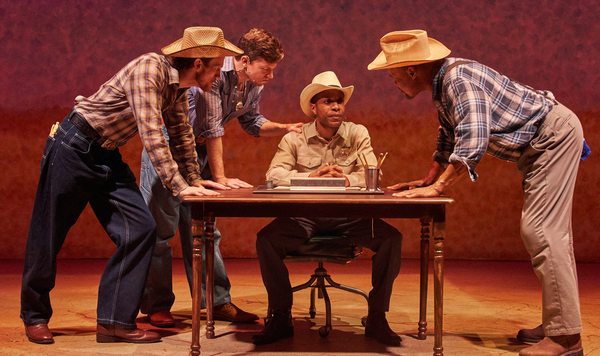 (l to r) Lowery Brown (Noah),EdwardMcCreary (Jimmy), Eugene Russell, IV (File),and LaParee Young (H.C.)

Ayana Reed (Lizzie) (center) and ensemble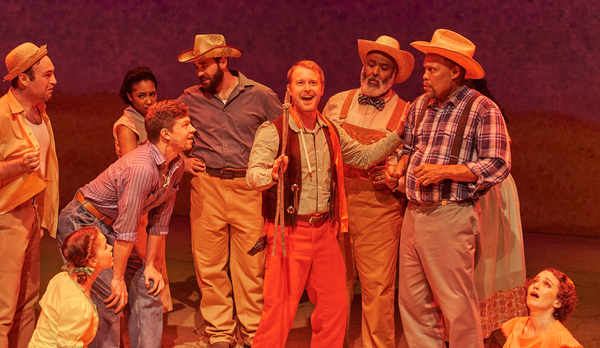 Jeremy Wood(Starbuck) (center) and cast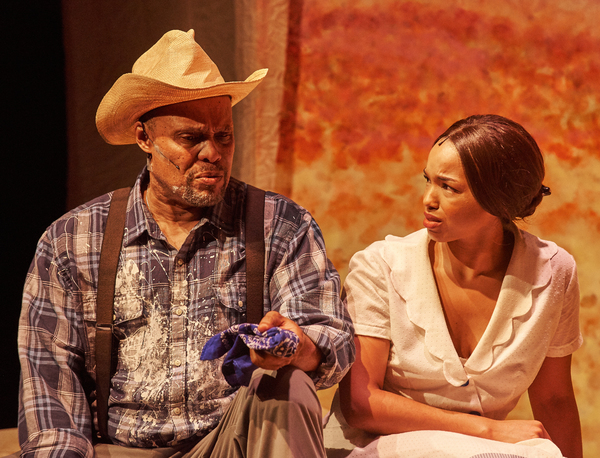 LaParee Young (H.C.) and Ayana Reed (Lizzie)

Ayana Reed (Lizzie)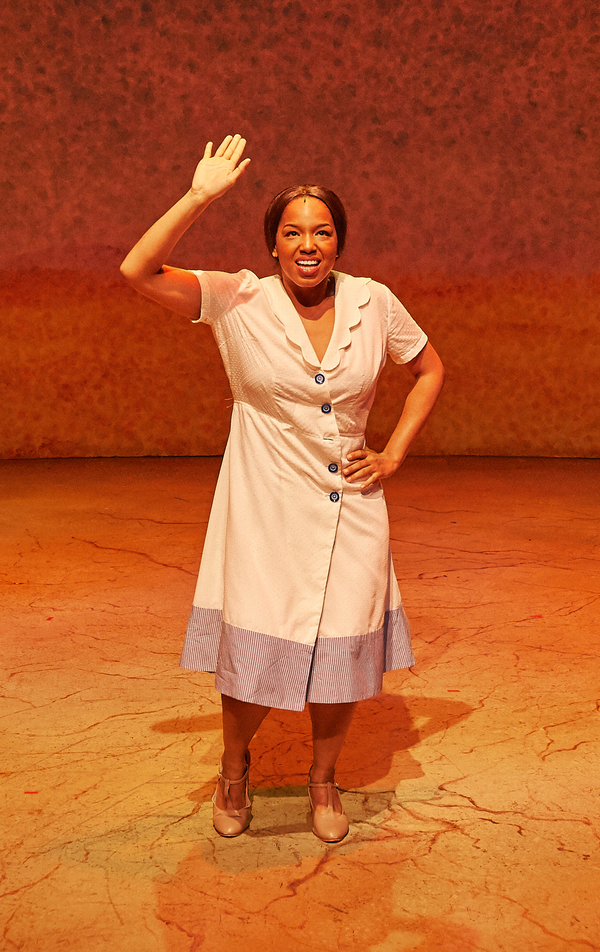 Ayana Reed (Lizzie)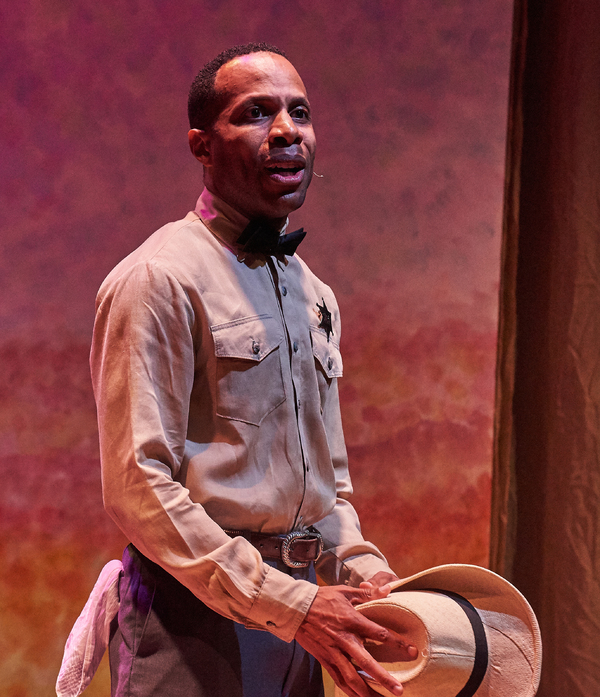 Eugene Russell, IV (File)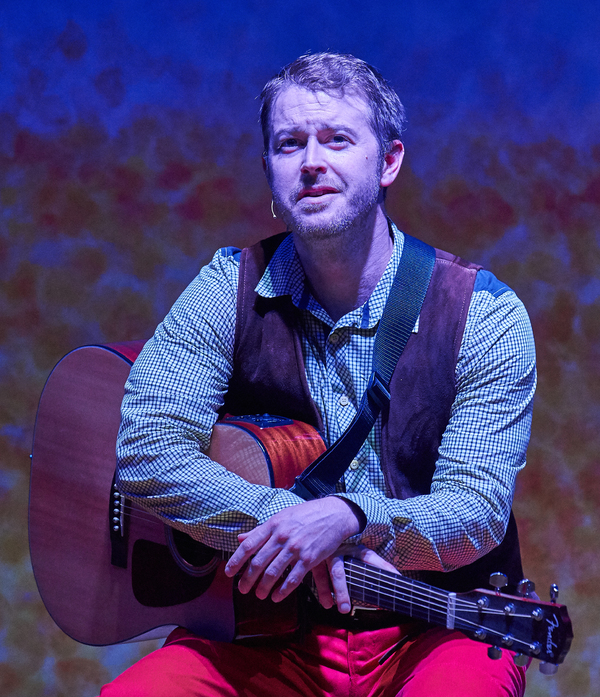 Jeremy Wood(Starbuck)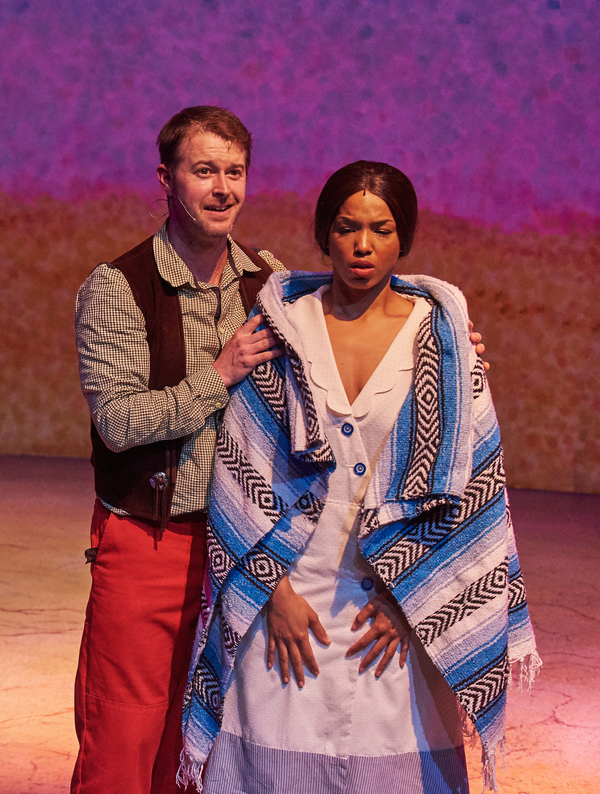 Jeremy Wood(Starbuck) and Ayana Reed (Lizzie)

Galen Crawley (Snookie) and EdwardMcCreary (Jimmy)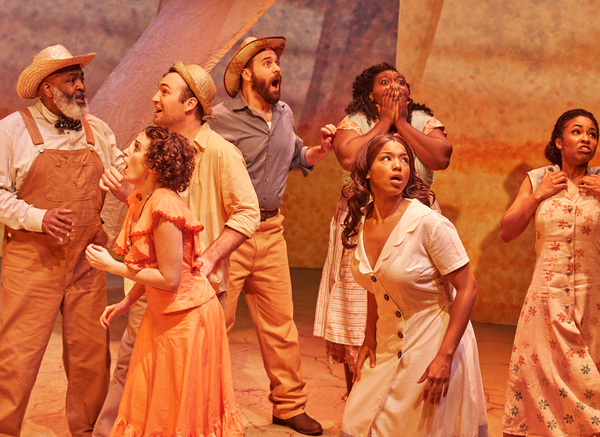 the cast of 110 in the Shade

the cast of 110 in the Shade