BWW Preview: Must-See Shows in Atlanta in April
April is here, and we're all gearing up for the things we love about it: Spring Break, opening day at the ballpark, and those Cadbury mini-eggs that change the color of your tongue. This year, April also brings with it some exciting must-see shows in the Atlanta area.
Jesus Christ Superstar at Atlanta Lyric Theatre
In case you hadn't noticed, this year has been a huge celebration of Andrew Lloyd Webber. Four of his shows are currently running on Broadway - at the same time! That's the first time that's happened since Rodgers and Hammerstein had four simultaneously running shows in the summer of 1953, and Atlanta Lyric Theatre is joining in this celebration in a big way with their upcoming production of Jesus Christ Superstar.
Webber's rock opera tells the story of the last days of Christ through the eyes of Judas Iscariot. Seeing Christ's fast-rising popularity, Judas begins to worry about the political implications. His fears grow in tandem with Christ's popularity, leading to both his kiss of betrayal and the subsequent crucifixion.
Jesus Christ Superstar runs April 7-23.
For tickets and information, visit http://atlantalyrictheatre.com/.
Nobody Loves You at Horizon Theatre Company
Question: What do NICK VIALL, Brad Womack and Juan Pablo Galavis all have in common?
Amateur Answer: They're all past contestants from ABC's The Bachelor.
Real Answer: They're all schmucks. Dirt bags. Pond scum. Villains. (Insert snort of derision here.)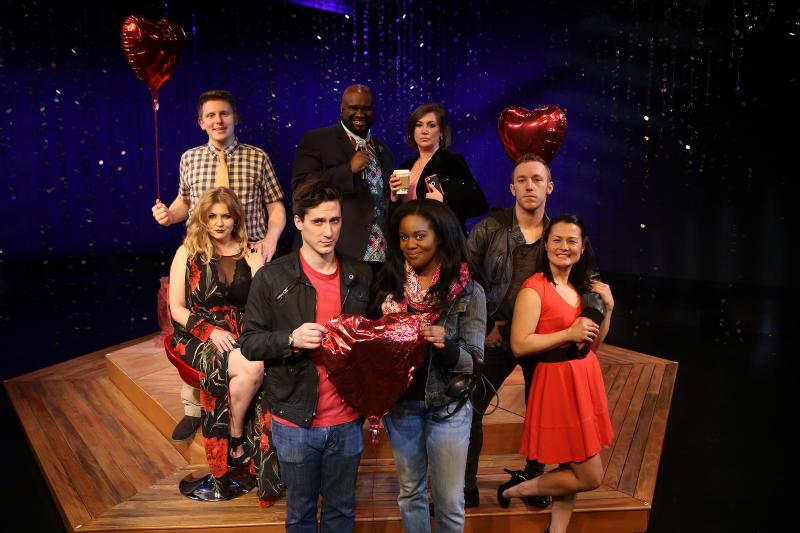 If you knew the real answer to the question, you're going to want to get over to Horizon Theatre post-haste for their production of the fun tuner Nobody Loves Me by Itamar Moses and Gaby Alter which explores our fascination with reality TV by taking us on a tour of the behind-the-scenes action.
The lighthearted musical tells the story of Jeff, a philosophy student, who joins the cast of a reality dating show in order to win back his ex. One problem: the ex doesn't make the show. So when Jeff unexpectedly meets a new love interest on the set of the show, he must sort out what is real and what is manufactured for ratings before he loses out on true love.
Nobody Loves You runs through April 30.
For tickets and information, visit http://www.horizontheatre.com/.
Sutton Foster with Atlanta Symphony Orchestra
Sutton Foster is Broadway's darling. And she's coming to Atlanta in April to sing her favorite tunes from Broadway and beyond.
Trust me. That's all you need to know.
Sutton Foster performs with the Atlanta Symphony Orchestra on April 21-22.
For tickets and information, visit https://www.atlantasymphony.org/.