What Are the Longest Running Musicals That Haven't Been Revived (Yet)?
Jennifer Ashley Tepper Is answering your questions with Broadway Deep Dive!
Do you have a burning Broadway question? Dying to know more about an obscure Broadway fact? Broadway historian and self-proclaimed theatre nerd Jennifer Ashley Tepper is here to help with her new series, Broadway Deep Dive. Every month, BroadwayWorld will be accepting questions from theatre fans like you. If you're lucky, your question might be selected as the topic of her next column!
This month, the reader question was: "What are the longest running musicals that haven't been revived?"
---
This is a great reader question. Which musicals have had record-breaking runs on Broadway but for any number of reasons, have never been revived on Broadway?
For the purposes of this article, we're looking only at post-1940 original productions, where the original run ended at least 15 years ago. Which shows have had immensely successful premieres on Broadway but not been seen there since?
Beauty and the Beast
Boasting the longest run of any musical on this list, Beauty and the Beast closed on Broadway just over 15 years ago, in mid-2007. The first big musical production on Broadway for Disney, and the first Broadway show for many theatergoers of a certain generation, Beauty and the Beast has certainly seen its share of regional, amateur, and school productions since closing at the Lunt-Fontanne (after initially opening at the Palace in 1994). 5,462 performances later, it had made quite a mark on Broadway... and we think it will return at some point.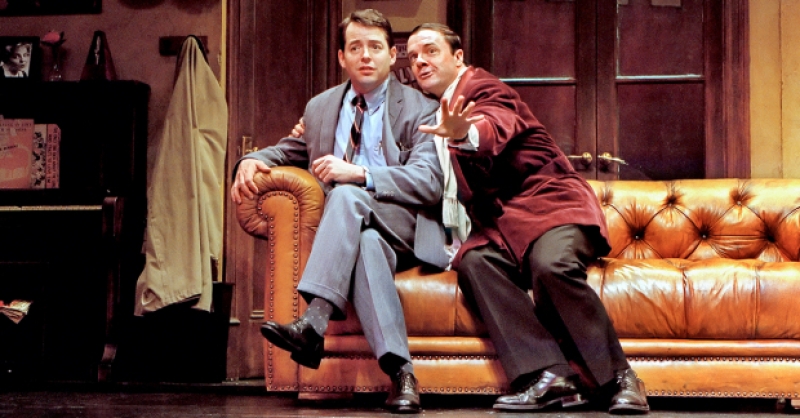 The Producers
A mega-hit smash in its Broadway premiere, The Producers won more Tony Awards than any show in history at the time (12!) that it opened on Broadway, during the 2001 season. The stage adaptation of the 1967 Mel Brooks film had its audiences in hysterics nightly, with tickets completely sold out for many months in advance. Just like classic musicals from the Golden Age of Broadway, part of the fun was about the great actors at the center of the production playing Leo and Max-originally Matthew Broderick and Nathan Lane. The Producers ran for over 6 years on Broadway with an engine of classic actor-centric American musical comedy joy. Part of any revival of the show would likely be about who was stepping into its iconic leading roles.
Smokey Joe's Cafe
The 36th longest running Broadway show of all time, and the longest running revue in Broadway history, Smokey Joe's Cafe overcame the odds in many ways. Showcasing the eclectic songs of songwriters Jerry Leiber and Mike Stoller, Smokey Joe's Cafe originally opened in 1995 to less-than-stellar reviews. However, its word-of-mouth was terrific, and the show became a Broadway mainstay at the Virginia (now August Wilson) Theatre. While it hasn't been revived on Broadway, the show did receive a 2018 Off-Broadway revival at Stage 42.
The Magic Show
Considered by many a product of its time, The Magic Show was beloved by a generation of theatergoers who enjoyed it at the Cort Theatre between 1974 and 1978. The show, with a score by Stephen Schwartz (then 26 years old), was written around its star: the legendary magician Doug Henning. He couldn't sing or dance, but he was nominated for Best Actor in a Musical for his work in The Magic Show. One might think that a show of this sort would fizzle out without its original lead, but The Magic Show continued with multiple other actors, and audiences loving both the illusions on display and songs like "Lion Tamer" and "West End Avenue" delivered by supporting cast members.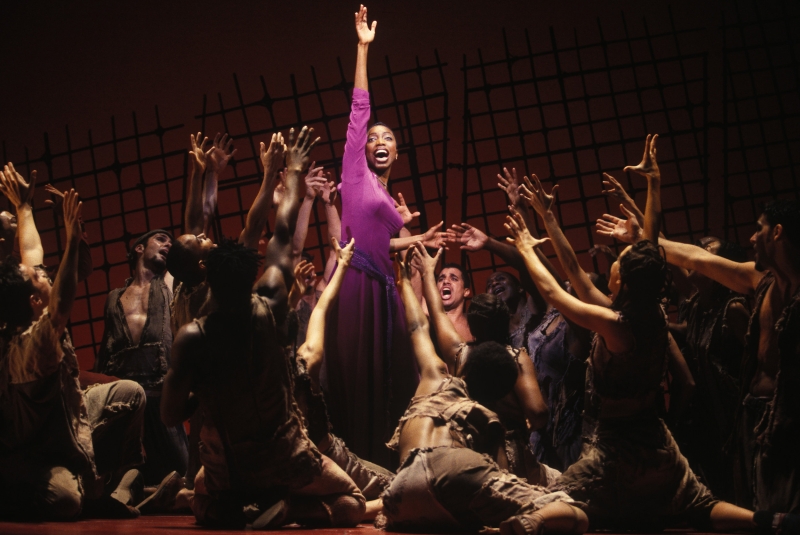 Aida
Disney's most major Broadway venture not preceded by a film of the same name, Aida ran at the Palace Theatre from 2000 to 2004. While the show won four Tony Awards, including Best Actress in a Musical for Heather Headley and Best Original Score for Elton John and Tim Rice, it was snubbed in the category of Best Musical. A much-anticipated revival has been circling Broadway for several years, but as of now, Aida has not been back to a major stage in New York in nearly two decades.
Dancin'
Broadway's first Dancin' revival is coming to the Music Box this season! This entry is to celebrate a long running Broadway show that is finally making its way off this list and back into the hearts of theatergoers in NYC. A dance revue created by Bob Fosse, Dancin' opened in 1978 and ran for more than 4 years at the Broadhurst and then Ambassador. Some of the choreography from Dancin' was seen in the 1999 Best Musical Tony Award-winning revue Fosse.
Crazy For You
An exuberant new book musical based on an old one, chock-full of Gershwin songs, Crazy for You proved a smash with audiences when it opened at the Shubert in 1992. With a farcical book by Ken Ludwig and an old-school Broadway ensemble dazzling under the direction of Mike Ockrent with choreography by Susan Stroman, Crazy for You brightened up a somewhat decrepit early 1990s Times Square. After The Producers, it is the longest running Tony Award winner for Best Musical to not have been revived... yet.
Me and My Girl
Similar to Crazy for You, Me and My Girl was a reimagined version of an older musical-not a revival, but more of a revisal. The original 1937 show was a hit on the West End, but never seen on Broadway until its new version opened the Marquis Theatre in 1986. The Marquis' first musical is still its longest running one to date as "The Lambeth Walk" pleased theatergoers in the heart of Times Square for 1,420 performances.
Movin' Out
A dance musical rather than a dance revue, Movin' Out told the story of young people in the 1960s on Long Island who were affected by the Vietnam War, to the sounds of Billy Joel's greatest hits. Created by Twyla Tharp, Movin' Out featured Michael Cavanaugh as Piano Man, belting out and playing all of the tunes with great skill. The rest of the cast was comprised of dancers, who flew across the Richard Rodgers stage telling this story for over 3 years, starting in 2002.
Sugar Babies
A celebration of the art form of burlesque, Sugar Babies was an old school style revue which ran at the now-lost Mark Hellinger Theatre for 1,208 performances starting in 1979. Originally led by Mickey Rooney and Ann Miller, Sugar Babies felt like a fond farewell to a genre that was once prolific on stages across America. A first national tour was led by Carol Channing and Robert Morse, while Sugar Babies was still running strong on Broadway. The show has been very rarely seen since its 1984 tour which featured its original Broadway stars.
Photo CRedit: Joan Marcus