Wake Up With BWW 3/4: CAMELOT Starring Lin-Manuel Miranda, and More!
Good morning, BroadwayWorld! Kick off another week by catching up on the top Broadway stories!
First, the new video taking the internet by storm is 'Bodega Bathroom,' a new sketch from this week's episode of Saturday Night Live. John Mulaney hosted the episode, and the sketch featured the comedian, and included parodies of Rent, Cats, Little Shop of Horrors, and Charlie and the Chocolate Factory!
Tonight's the big night! The Lincoln Center benefit concert performance of Camelot, starring Lin-Manuel Miranda and a star-studded supporting cast, will be held tonight!
Yesterday, BroadwayWorld also learned that Faye Dunaway will lead the pre-Broadway engagement at Tea At Five at Boston's Huntington Theatre this summer and then open on Broadway later this year at a theater to be announced.
Read more about these and other top stories below! Want our morning reports delivered via email? Subscribe here!


1)
MUST WATCH: SNL Parodies RENT, CATS, CHARLIE AND THE CHOCOLATE FACTORY, and More in New Sketch 'Bodega Bathroom'
by Stage Tube
On last night's Saturday Night Live, the cast and host John Mulaney performed another iconic musical sketch. This time, they took on Charlie and the Chocolate Factory, Rent, Cats, and Little Shop of Horrors!. (more...)
---
2)
VIDEO: Tim Minchin Counts Down to His Tour With Videos From Past Performances
Tim Minchin has started a countdown to his upcoming tour on Twitter! For each day of the countdown, Minchin has shared a video of a past performance of his.. (more...)
---
3)
BWW TV Exclusive: Rosie's Theater Kids Make Some Noise in Rehearsals for Spring Benefit!
by BroadwayWorld TV
In just under a month, Rosie's Theater Kids will present PASSING IT ON: An Evening of Mentorship taking place on Sunday, March 24 at 7:00 PM at The Kaye Playhouse at Hunter College (68th Street between Park and Lexington Avenues). . (more...)
---
4)
HAMILTON, HEATHERS Win Big at the 19th Annual WhatsOnStage Awards!
At a ceremony tonight at the Prince of Wales Theatre hosted by Vicky Vox and Kobna Holdbrook-Smith, the winners of the 19th Annual WhatsOnStage Awards were announced - the only major theatre awards decided entirely by the theatregoers themselves.. (more...)
---
5)
Tails of Broadway: Jamie deRoy Has a Purrrrfect Pair in Harpo and Chloe!
by Jessica Fallon Gordon
After a long week of treading the boards, what better way for performers to unwind than with the affection of a furry friend? In BroadwayWorld's Tails of Broadway, photographer Jessica Fallon Gordon is capturing priceless moments between Broadway's brightest stars and their pets.. (more...)
---
---
Today's Call Sheet:
Lin-Manuel Miranda, Solea Pfeiffer, Jordan Donica, Ruthie Ann Miles, and more lead Lincoln Center's CAMELOT Benefit Concert tonight!
Lin-Manuel Miranda stars as King Arthur in Lerner & Loewe's CAMELOT, directed by Bartlett Sher, for a one-night-only concert event to benefit Lincoln Center Theater.
He will be joined by Solea Pfeiffer as Guenevere, Jordan Donica as Sir Lancelot, Dakin Matthews as Merlyn, Ruthie Ann Miles as Nimue, Ethan Slater as Mordred, Julie White as Morgan Le Fey, and Jenn Colella, Jason Danieley, and Bonnie Milligan as three of The Knights of the Round Table.
Signature Theatre honors Audra McDonald with 2019 Stephen Sondheim Award tonight!
The Stephen Sondheim Award will be presented at a black-tie Gala Benefit at the Embassy of Italy and will benefit Signature Theatre's artistic, education, and community programs.
---
What we're geeking out over: Faye Dunaway Led TEA AT FIVE to Play Boston This Summer Pre-Broadway
Tea at Five, which marks Academy Award®-winning legend Faye Dunaway's anticipated return to the stage, has set a pre-Broadway engagement at Boston's Huntington Theatre this summer and then open on Broadway later this year at a theater to be announced.
When originally announced in December of 2018, the production was to play Broadway in the summer of 2019.
Written by Matthew Lombardo and directed by Tony Award® nominee John Tillinger, Tea at Five will play a strictly limited engagement at the Huntington from Friday, June 21 through Sunday, July 7.
Ms. Dunaway will portray Katharine Hepburn, another Academy Award-winning legend on Broadway later this year in Lombardo's new version of his acclaimed play.
---
What we're watching: Jack Whitehall Makes His FROZEN Dream Come True With Walk-On Role
Actor and comedian Jack Whitehall recently appeared on The Tonight Show Starring Jimmy Fallon. He revealed to Fallon that he recorded a single line for the Frozen film, which later got cut.
Fallon helped Whitehall's dream come true by giving him a walk-on role in the Broadway musical.
---
Social Butterfly: Ian McKellen Apologizes For Insensitive Remarks About Abuse Allegations
1/4 As part of an extended podcast recently, I suggested that if closeted people were instead open about their sexuality they wouldn't abuse others. That, of course, is wrong. pic.twitter.com/9k6KLH2hx9

- Ian McKellen (@IanMcKellen) March 2, 2019
According to Vanity Fair, Ian McKellen recently made some offensive remarks regarding abuse allegations.
"With the couple of names you mentioned, of people I've worked with, most of them were in the closet-hence all their problems as people, and their relationship with other people," he said. "If they had been able to be open about themselves and their desires, they wouldn't have started abusing people in the way they're being accused."
You can listen to the original podcast episode in which McKellen made the remarks here.
Following the backlash he received, McKellen posted a statement on Twitter, apologizing for the remarks.
---
And a Happy Birthday shout-out to Laura Michelle Kelly, who turns 38 today!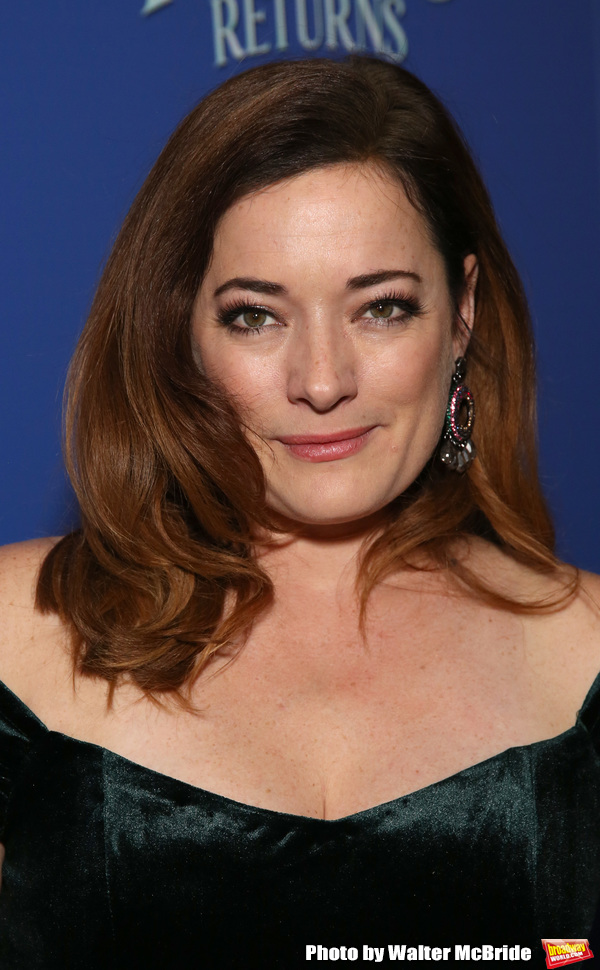 Kelly has appeared on Broadway in Finding Neverland, Fiddler on the Roof, and Mary Poppins. On the West End, she could be seen in Mary Poppins, for which she won an Olivier Award in 2005. In addition, she appeared in The Second Mrs. Tanqueray, The Lord of the Rings, Speed The Plow, Beauty and the Beast, Les Miserables, Peter Pan, Mamma Mia!, My Fair Lady, and Whistle Down the Wind. Her film credits include Goddess and Sweeney Todd.
---
See you bright and early tomorrow, BroadwayWorld!