Tea at Five Broadway
Tea at Five is an intimate look at Katharine Hepburn, at home, in her Fenwick estate in old Saybrook, Connecticut. The play takes place in 1983 after Hepburn was injured in a car crash. The accident affords the now legendary star an opportunity to reflect on her turbulent childhood, the triumphs and failures of her career and her heart-breaking romance with Spencer Tracy.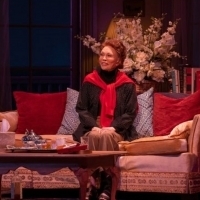 by Review Roundups - July 1, 2019
Tea at Five with Faye Dunaway is now open at Huntington Avenue Theatre! What did the critics think? Read all the reviews!
by BWW News Desk - June 24, 2019
BroadwayWorld has a first look at the recently extended Broadway-bound production of Tea at Five, starring Academy Award-winner Faye Dunaway as Katharine Hepburn in Boston. The Matthew Lombardo play directed by Tony Award nominee John Tillinger will now be presented at the Huntington Avenue Theatre until Sunday, July 14th.
by BWW News Desk - March 3, 2019
BroadwayWorld has learned today that Tea at Five, which marks Academy Award®-winning legend Faye Dunaway's anticipated return to the stage, has set a pre-Broadway engagement at Boston's Huntington Theatre this summer and then open on Broadway later this year at a theater to be announced.