Wake Up With BWW 11/16: MARY POPPINS RETURNS Posters, and More!
Good morning, BroadwayWorld! Because we know all our readers eat, sleep and breathe Broadway, what could be better than waking up to it? Scroll down for the latest news. Want our morning reports delivered via email? Subscribe here!


1)

Man Shouts 'Heil Hitler, Heil Trump' During Performance of FIDDLER ON THE ROOF
by BWW News Desk - November 15, 2018
On Wednesday night, a man reportedly shouted 'Heil, Hitler, Heil Trump' during intermission at a performance of FIDDLER ON THE ROOF at Baltimore's Hippodrome Theatre. Police were called and the man was escorted out by security.. (more...)
---
2)

Review Roundup: HADESTOWN Opens at the National Theatre!
by Review Roundups - November 15, 2018
Following record-breaking runs at New York Theatre Workshop and Canada's Citadel Theatre, Hadestown just opened at the National Theatre prior to Broadway.. (more...)
---
3)

Photo Coverage: See the New Character Posters for MARY POPPINS RETURNS
by BWW News Desk - November 15, 2018
Disney has made five new character posters available from "Mary Poppins Returns." See them below!. (more...)
---
4)
HEAD OVER HEELS Cast Will Perform On The Thanksgiving Day Parade
by BWW News Desk - November 15, 2018
The cast of Head Over Heels will bring their beat to the 2018 Thanksgiving Day Parade on CBS! The parade will be broadcast live from New York City beginning at 9 AM EST on Thursday, November 22. Head Over Heels joins previously announced Broadway cast performances by Dear Evan Hansen and King Kong. Kevin Frazier and correspondent Keltie Knight of 'Entertainment Tonight' will host the three-hour television special featuring portions of the 92nd Annual Macy's Thanksgiving Day Parade. Emmy Award-winning producers Ricky Kirshner and Glenn Weiss ('The Tony Awards') serve as executive producers; Weiss will also direct.. (more...)
---
5)
Photo Coverage: City Center's A CHORUS LINE Takes Bows at Gala Performance
by Walter McBride - November 15, 2018
Last night, New York City Center presented the 75th Anniversary gala presentation of A Chorus Line. BroadwayWorld was at last night's performance, and you can check out photos of the cast taking their bows below!. (more...)
---
---
BWW Exclusive: Backstage Bite with Katie Lynch: Caitlin Kinnunen and Isabella McCalla Celebrate THE PROM with Champagne Cupcakes!
---
What we're geeking out over: See the New Character Posters for MARY POPPINS RETURNS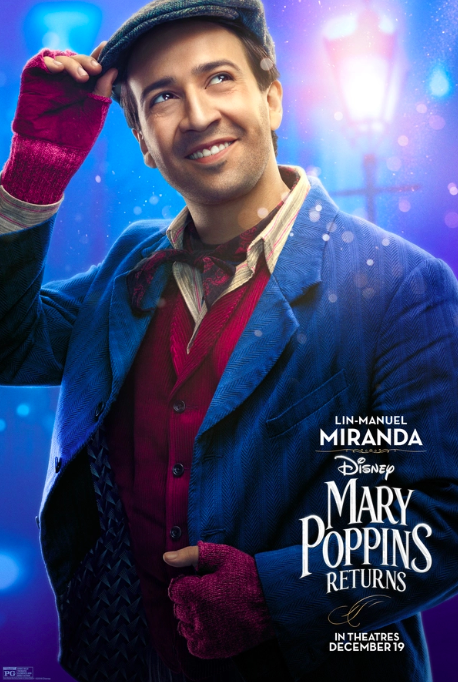 Check them all out here!
---
What we're watching: Emily Blunt Tells Jimmy Kimmel About Her Year In London Filming MARY POPPINS RETURNS
---
And a Happy Birthday shout-out to Martha Plimpton, who turns 48 today!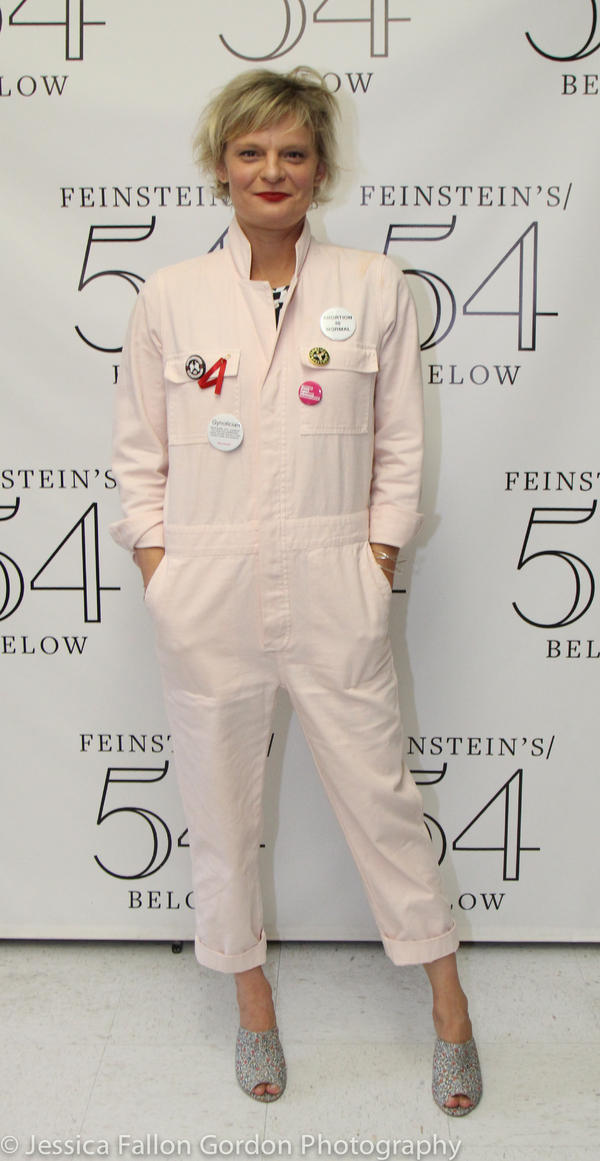 Tony nominee Martha Plimpton will take the stage in Project Shaw's A WOMAN OF NO IMPORTANCE next month. She last starred on Broadway in A DELICATE BALANCE and before that in PAL JOEY, TOP GIRLS, CYMBELINE, THE COAST OF UTOPIA (which earned her a Drama Desk Award), SHINING CITY and SIXTEEN WOUNDED. Plimpton won an Emmy Award for her role in THE GOOD WIFE and has also appeared on the small screen in RAISING HOPE, THE REAL O'NEALS and more. Among her film credits are THE GOONIES, COMPANY and HELLO AGAIN.
---
See you bright and early Monday, BroadwayWorld!
Related Articles