Click Here for More Articles on WAITRESS
Video/Photo: WAITRESS Star Joanna Ampil Meets The Press
Manila, Philippines--
Joanna Ampil
, an acclaimed international musical theater star, who also wowed us in her star-turning role as Candida in the musical film "Ang Larawan," made a whirlwind visit to Manila to meet with the local press last Tuesday, August 28.
Currently starring as Grizabella in the international tour of "Cats," Ampil will play mom-waitress-baker Jenna in the first international production of "Waitress," an indie film-turned-Broadway musical hit.
Ampil's other theater credits include "Miss Saigon," "Jesus Christ Superstar," "Avenue Q," "Les Miserables," "West Side Story," and "The Sound of Music." Impeccably, she recorded the vocals of the heroine Kim, opposite Kevin Gray's The Engineer, in the "Miss Saigon: Complete Symphonic Recording" in 1995, six years after the show premiered in London's West End.
The first international production of "Waitress," produced by Atlantis Theatrical Entertainment Group, features the music and lyrics by hitmaker Sara Bareilles and book by Jessie Nelson. Some of the popular show tunes from the show include "What's Inside," "Opening Up," "She Used to be Mine," and "You Matter to Me," which was earlier recorded by Bareilles and Jason Mraz for the album "What's Inside: Songs from Waitress."
In Manila, Bobby Garcia will direct the show, which also stars Maronne Cruz as Dawn and Bituin Escalante as Becky. Of note, Tony winner David Gallo, who did the sets of Atlantis Theatrical's productions of "Nine" and "Saturday Night Fever," will also design this production, along with two other imports (still unnamed) who will handle the sound and lighting design.
The Tony-nominated musical "Waitress" tells the story of Jenna, a professional baker who works at a local diner and is stuck in an abusive marriage. Her salvation comes in the form of her young daughter, Lulu.
On Broadway, "Waitress" currently plays at the Brooks Atkinson Theatre, where the role of Jenna was played by Bareilles herself, Tony winner Jessie Mueller, Betsy Wolfe, and SMASH's Katharine McPhee. The show is also famous for its part-immersive staging where the aroma of a freshly baked pie permeates the theatre during the show.
When asked if the production in Manila would also follow Broadway's semi-immersive staging, Jorelle Balitbit, Atlantis Theatrical's vice president for theatrical productions, said, "We'd like to explore that idea. We'll make it as realistic as we can; we'll try our best to be immersive."
As of press time, there's no official word yet if Bareilles is coming to the show's opening night. "We have invited her. We'll see if her schedule permits," Balitbit said.
The first international production of "Waitress" plays at the Carlos P. Romulo Auditorium at RCBC Plaza in Makati City starting November 9; it will run until December 2.
Buy tickets (P2,000-P4,000) from TicketWorld.com.ph.
Video/Photo: Oliver Oliveros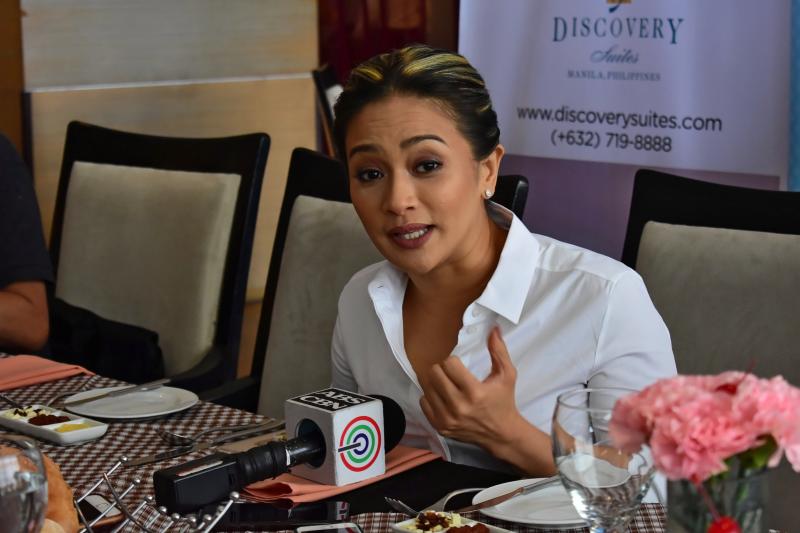 Joanna Ampil answers questions from the press.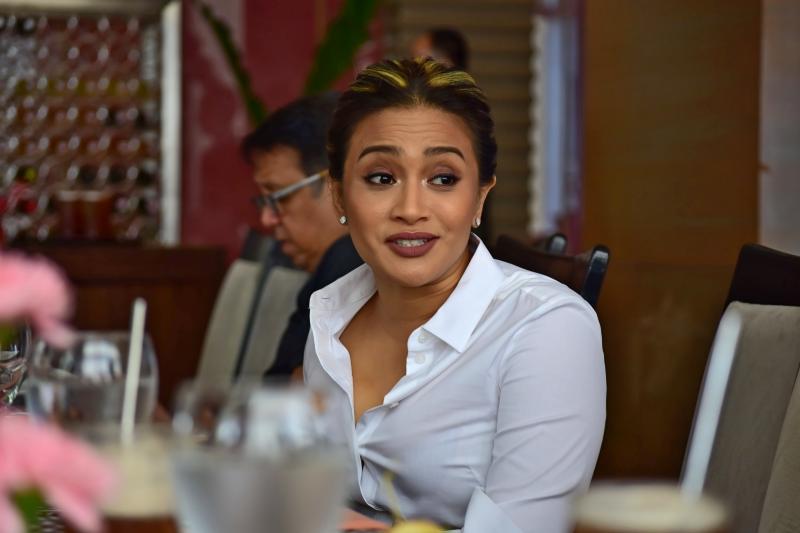 Related Articles