Red Line Productions Will Stream ORPHANS, Starring Alec Baldwin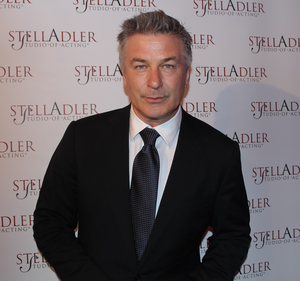 By special arrangement with Concord Theatricals, Red Line Productions will present a live streamed reading of Lyle Kessler's Orphans, featuring Emmy and Golden Globe Award winner Alec Baldwin, who starred in the show on Broadway in 2016.
The production will also feature Aaron Glenane (68 Whiskey) and Red Line Co-Founder Andrew Henry, with stage directions and descriptions read by lifetime member of The Actors Studio Judy Jerome.
The 90-minute live stream will be broadcast live on Saturday 11th of April at 9pm (New York Time) and 11am on the 12th of April (Sydney, Australia Time).
All four performers will be connected from their homes around the globe thanks to Canvas Collective, a streaming production house in Sydney, who will be broadcasting the live reading via our Facebook page and via YouTube.
"I love this play and I am excited to, finally, be playing Australia!" - Baldwin says.
Baldwin starred in the Broadway production of Orphans in 2016. The production also starred Ben Foster and Tom Sturridge and was directed by Daniel Sullivan. It began previews on March 26, 2016 at the Gerald Schoenfeld Theatre and opened on April 18.
Since 1980, Alec Baldwin has appeared in numerous productions on stage, in films and on television. He has received a Tony nomination (A Streetcar Named Desire, 1992) an Oscar nomination (The Cooler, 2004) and has won three Emmy awards, three Golden Globes and seven consecutive Screen Actors Guild Awards as Best Actor in a Comedy Series for his role on NBC-TV's 30 Rock. He has been a regular host and guest star on Saturday Night Live. (For his performance on SNL parodying Donald Trump, Baldwin received his third Emmy award in 2017)
On stage, he has appeared in productions of LOOT (Theatre World Award), A LIFE IN THE THEATRE (Hartman), PRELUDE TO A KISS (Obie Award), MACBETH (NYSF), GROSS POINTS (Bay Street), ON THE TWENTIETH CENTURY (Roundabout), ENTERTAINING MR. SLOANE (Laura Pels), EQUUS (Guild Hall), ORPHANS, ALL MY SONS (Guild Hall). His films include BEETLEJUICE, MIAMI BLUES, THE HUNT FOR RED OCTOBER, GLENGARRY GLEN ROSS, MALICE, THE EDGE, THE DEPARTED, THE AVIATOR, IT'S COMPLICATED, BLUE JASMINE, STILL ALICE, and MISSION IMPOSSIBLE: FALLOUT, MOTHERLESS BROOKLYN, among many others. He recently voiced the lead character in the DreamWorks animated film THE BOSS BABY.