Photo Preview: Rush's 'Asking for It' at FringeNYC
Actor/writer Joanna Rush performs her one-woman show, Asking For It, as part of the New York International Fringe Festival from August 14th through August 24th at the Cherry Lane Theatre, located at 38 Commerce Street off of 7th Avenue. Lynne Taylor-Corbett (Swing!) directs.
Asking For It "follows the evolution of Bernadette O'Connell as she puddle-jumps through the primordial slime of American culture to personhood. An 'Outstanding Catholic Youth of the Year,' piety draws her to a life in the convent, but passion takes her to the chorus line. At seventeen she takes up residence at New York's Port of Authority, and her innocence is soon brutally interrupted by the nefarious 'Brooklyn Bobby.' The cops tell her she was just 'asking for it.' Riddled with shame, but full of determination, she picks herself up and goes to an audition at Radio City Music Hall and launches her theatrical career as a Rockette. Suddenly this confused and vulnerable girl has 35 'sisters' to help shield her from the dangerous tension of sexuality being maligned from the pulpit and glorified on the covers of porn magazines," state press notes.
"Bernadette marries, bears a son, divorces and lands on Broadway. But alas, as time passes, bum knees and a kid to support, force her to settle for a slew of raunchy roles from pregnant burlesque queen to star of the filthiest show Off-Broadway. She fears her sexuality and she flaunts it but it takes a long journey of courage, and some hilarious new age workshops, before she can own it. No one would have expected what she finally asks for. And gets....As directed by Tony-nominee Taylor-Corbett, Asking for It is a zestful kaleidoscope of faith and femininity, repression and redemption, humor and humility, joy and terror, spiced with song and dance."
Joanna Rush has appeared on Broadway in Pousse Café with Charles Durning, Shirley MacLaine at the Palace, A Chorus Line (Shubert, Los Angeles), and both off-Broadway and regionally in numerous plays, including Daughters with Marisa Tomei and the original Grandma Sylvia's Funeral. She has numerous film and TV credits as well, and has had experience as a screenwriter.
Tickets are $15 and $10 for senior citizens (65 years or older). Call 212.279.4488 or 1-888-FringeNYC. For more information, log on to askingforitonline.com.
Photos by John Ricard

Joanna Rush

Joanna Rush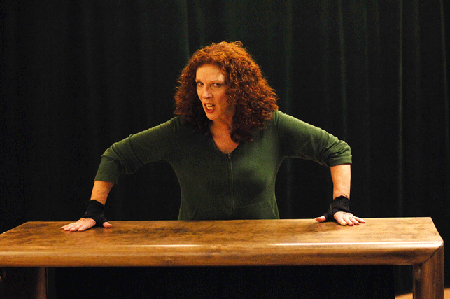 Joanna Rush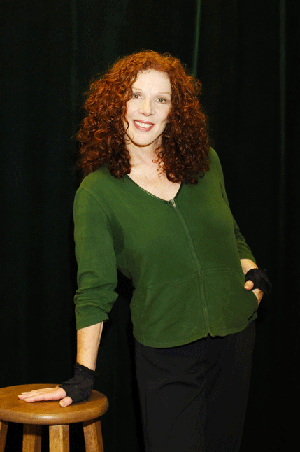 Joanna Rush
Featured This Week on Stage Door
Shoutouts, Classes, and More from Your Favorite Broadway Stars
Related Articles
From This Author BWW