Photo Flash: Two Boots Celebrates PROMISES, PROMISES With A Slice Of Broadway
Two Boots Pizza and MJS LIVE, Inc. are pleased to announce this month's A SLICE OF BROADWAY, a celebration of Broadway's finest at NY's Pizza Pioneers Two Boots Pizza devoted especially to Broadway's hit musical PROMISES, PROMISES.
The "tastiest pizza in Manhattan" (yelp.com) will honor the amazing cast of Promises, Promises with a specialty pizza offered this month at its Hell's Kitchen location. Cast members from Promises, Promises, now playing at The Broadway Theatre and starring Sean Hayes and Kristin Chenoweth, will appear at Two Boots in their Theater District Neighborhood location to sample the new pizza. The new slice will be called The Turkey Lurkey Time and includes Cajun Roast Turkey, Mushrooms, Provolone, and Mozzerella.
Two Boots Hell's Kitchen is located at 625 9th Avenue between 44th and 45th Street (212-956-2668) and is part of the 10 Two Boots locations in New York City, Connecticut, and Los Angeles. Two Boots is named for the geographical shapes of Italy and Louisiana and was established in the summer of 1987 in the East Village of Manhattan. Two Boots specializes in family friendly Cajun-Italian cooking and supports of number of artistic endeavors including the Film and Theater community at large. For more information please visit www.twoboots.com. Promises, Promises currently plays at The Broadway Theater, Broadway at 53rd Street.
Tickets may be purchased by visiting www.telecharge.com or by phoning 212-239-6200. For more information about Memphis, visit
www.promisespromisesbroadway.com/
All photo credit: Ian Weiss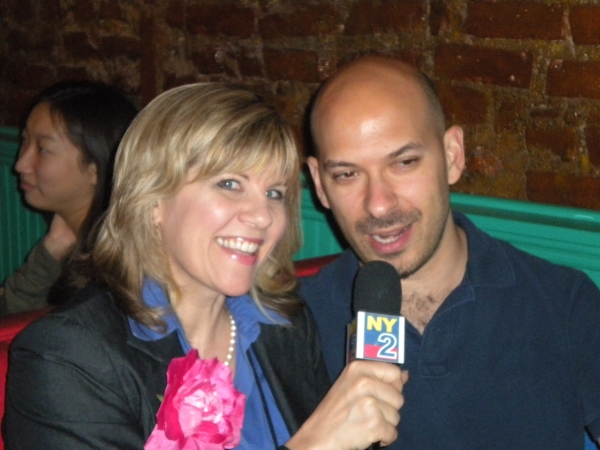 Margo Rose Ferderer and Matt Eisenstein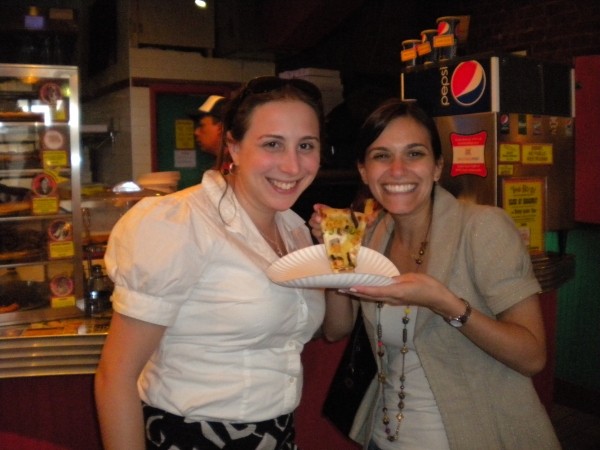 Robin Steinthal, Elyce Henkin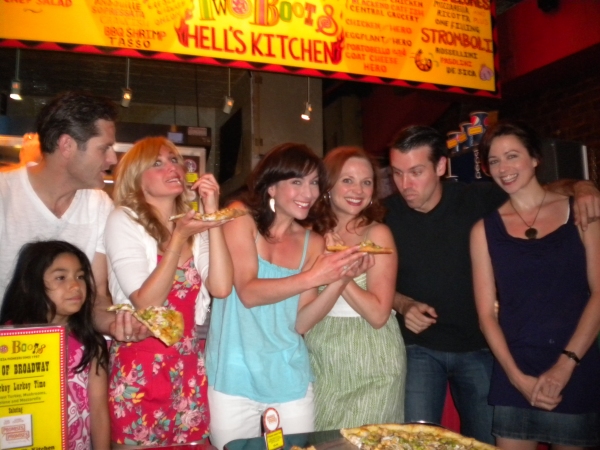 The Cast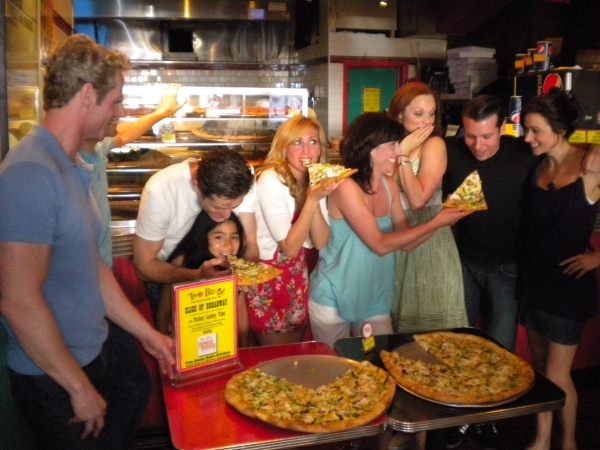 The cast of Promises, Promises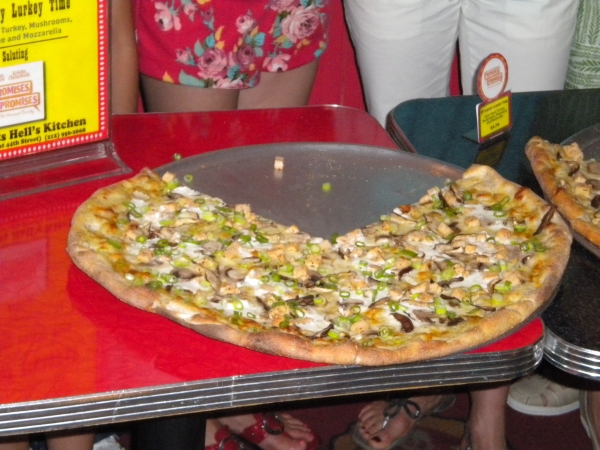 The Turkey Lurkey Time slice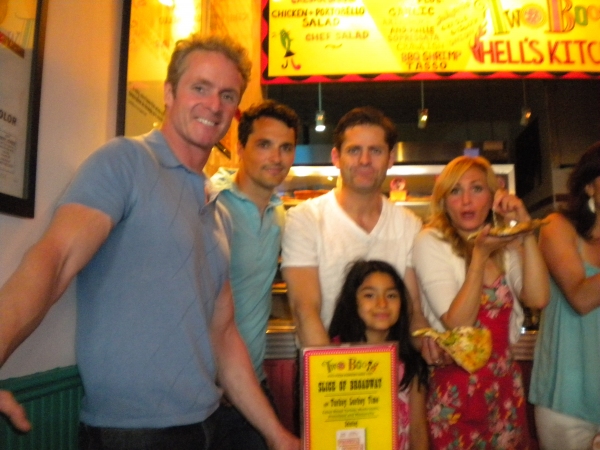 Brian O'Brien, Nathan Balser, Sean Martin Hingston, Sarah Jane Everman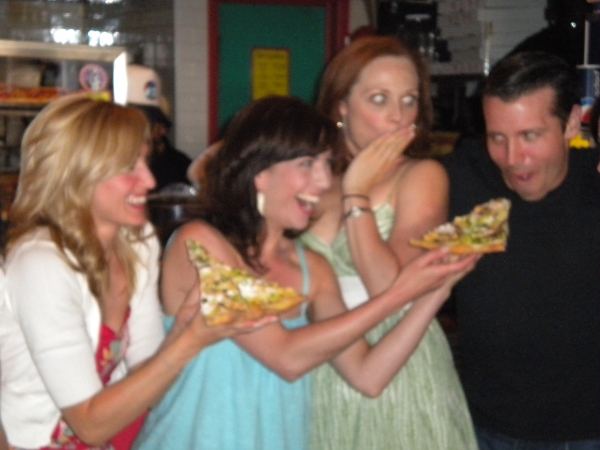 Sarah Jane Everman, Wendi Bergamini, Kristen Beth Williams, Matt Loehr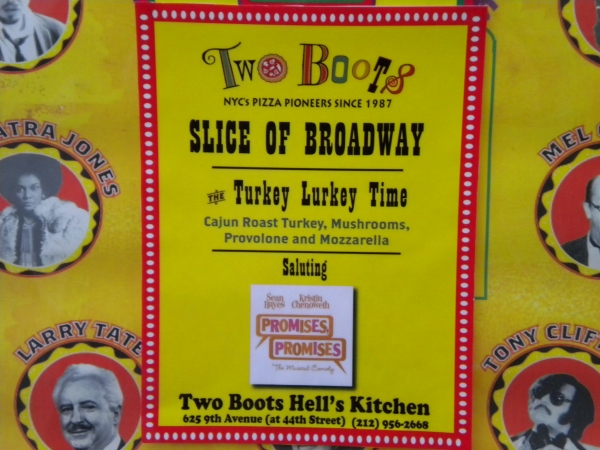 Two Boots Salutes The Turkey Lurkey Time slice for Promises, Promises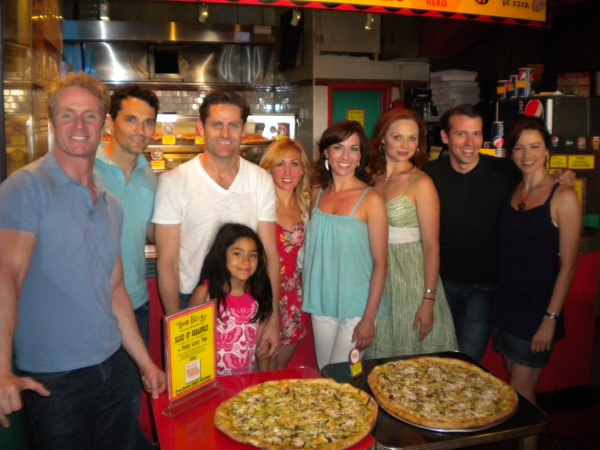 The cast of Promises, Promises

Related Articles
More Hot Stories For You