Photos: Melissa Leo Welcomes Actors Studio Drama School at Pace
Actors Studio Member Melissa Leo offered personal words of encouragement to the 31 MFA candidates (actors, playwrights and directors) of The Actors Studio Drama School at Pace University after attending the final performance of their 2011 Repertory Season.
"Welcome to the profession, and don't let anyone take away your dreams, " said Leo, who won a Best Supporting Actress Oscar for her performance as the loving yet manipulative mother in "The Fighter" earlier this year. "Being an actor is a wonderful life and I wouldn't trade it for anything,"
Also on hand and offering their own "words of wisdom" were James Lipton, Dean Emeritus and Executive Producer, Writer and Host of Bravo's "Inside The Actors Studio;" Andreas Manolikakis, director of The Actors Studio MFA program at Pace; and Nira Herrmann, PhD. Dean, Dyson College of Arts and Sciences at Pace University.
An Industry Showcase will be held in midtown Manhattan on Wednesday, May 18 and Thursday, May 19. For further information, call (212) 613-6209 or email ASDSReservations@pace.edu
To learn more about the 2011 graduating ASDS actors, please visit: www.pace.edu/ASDSActors2011
Photo Credit: Stuart.J.Shefter


Melissa Leo with Andreas Manolikakis

Melissa Leo with Andreas Manolikakis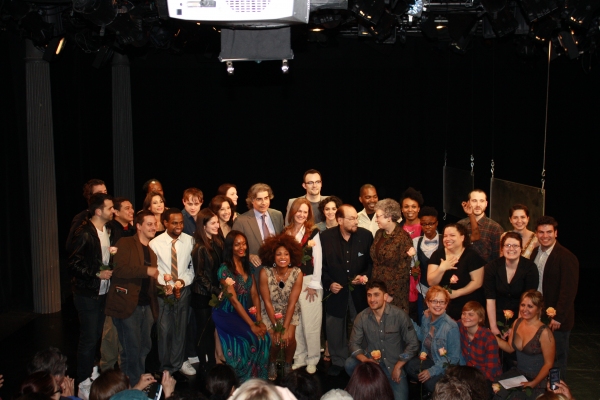 Actress Melissa Leo Welcomes The Actors Studio Drama School at Pace University's MFA Candidates to the Profession

Actress Melissa Leo Welcomes The Actors Studio Drama School at Pace University's MFA Candidates to the Profession