Photos: Inside Rehearsal with William Jackson Harper, Cristin Milioti and More for LCT3's AFTER THE BLAST
Eboni Booth, Will Connolly, William Jackson Harper, Ben Horner, Cristin Milioti, David Pegram, and Teresa Yenque comprise the cast of the LCT3/Lincoln Center Theater production of After the Blast, a new play by Zoe Kazan, to be directed by Lila Neugebauer. BroadwayWorld has a sneak peek at the company in rehearsal below!
AFTER THE BLAST will begin performances Saturday, October 7; open on Monday, October 23; and run for six weeks only through Sunday, November 19 at the Claire Tow Theater (150 West 65 Street).
AFTER THE BLAST is set in the wake of total environmental disaster, when the human population has retreated underground. Experience is simulated. Fertility is regulated. And Anna (to be played by Cristin Milioti) and Oliver (to be played by William Jackson Harper) have one last chance to have a baby.
AFTER THE BLAST will have sets by Daniel Zimmerman, costumes by Kaye Voyce, lighting by Eric Southern, sound by Brandon Wolcott, and projections by Lucy Mackinnon.
Photo Credit: Jeremy Daniel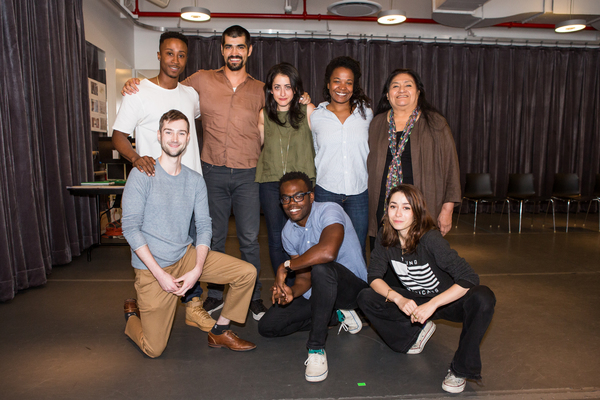 The Company of AFTER THE BLAST with director Lila Neugebauer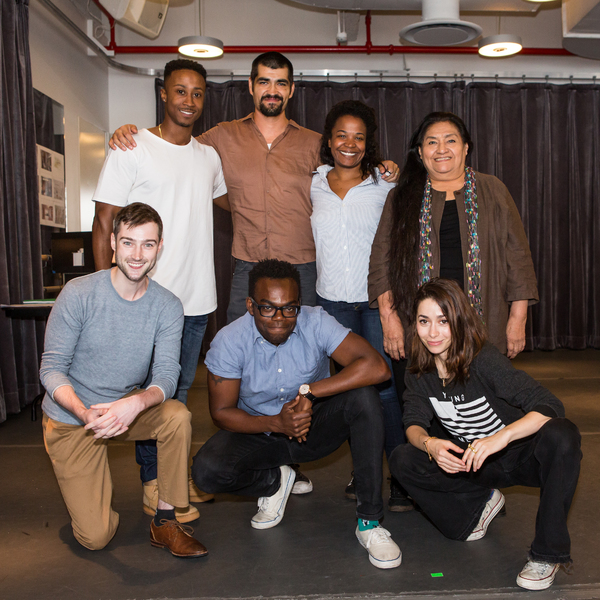 The cast of AFTER THE BLAST: (back row) David Pegram, Ben Horner, Eboni Booth, Teresa Yenque; (front row) Will Connolly, William Jackson Harper, Cristin Milioti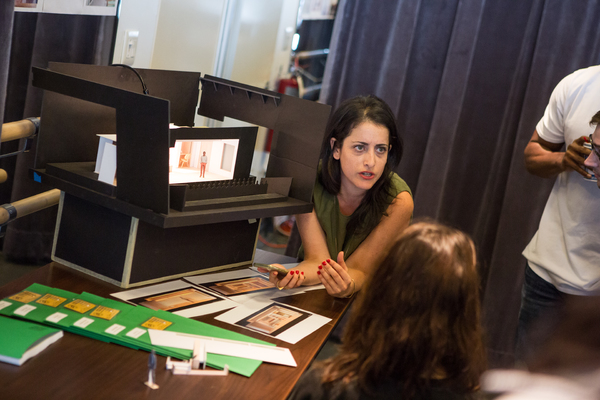 Director Lila Neugebauer discusses the set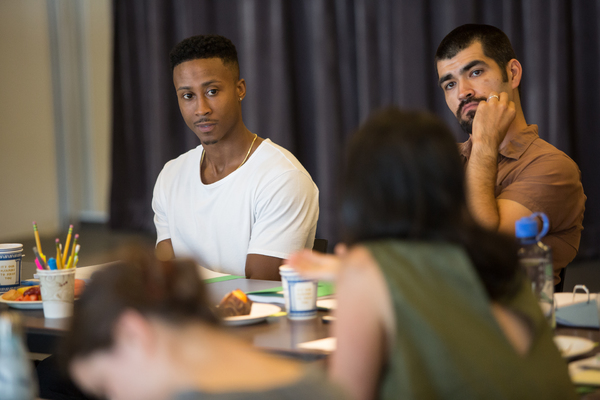 Actors David Pegram and Ben Horner on the first day of rehearsal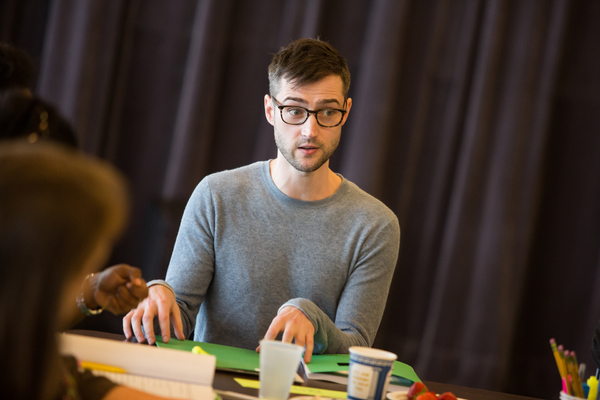 Actor Will Connolly

Actor William Jackson Harper

Actors Cristin Milioti and William Jackson Harper play the central couple in AFTER THE BLAST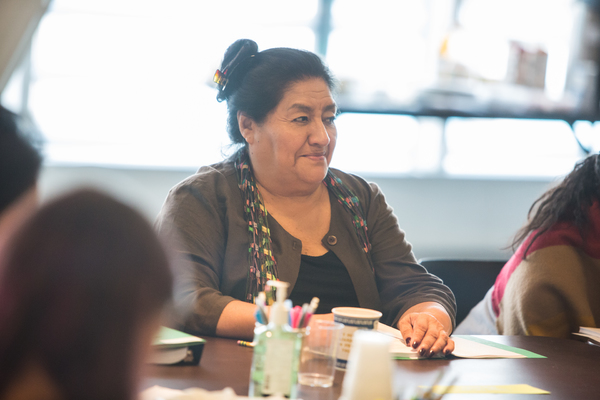 Actress Teresa Yenque

Actress Eboni Booth

Actress Cristin Milioti