Click Here for More Articles on HARRY POTTER AND THE CURSED CHILD Broadway
Photo Flash: Imogen Heap Speaks to Music of HARRY POTTER AND THE CURSED CHILD; Album Out Nov 2
This evening, 22 October 2018, Sony Music Masterworks together with Harry Potter and the Cursed Child Producers launched The Music of Harry Potter and the Cursed Child, an album of music by Grammy and Ivor Novello Award-winning composer and innovator Imogen Heap from the internationally acclaimed stage production.
Imogen Heap was joined on stage at the Palace Theatre for a live Q&A by Harry Potter and the Cursed Child director John Tiffany. The album, presented as four contemporary musical suites, each showcasing one of the play's theatrical acts, will be available in both physical and digital formats from 2 November 2018.
Imogen Heap is a self-produced British recording artist. She has written and produced four solo albums, one as one half of Frou Frou, and has collaborated with countless and varied artists including Jeff Beck, Taylor Swift, Mika and Josh Groban. She has two Grammys, one for engineering and another for her contribution to Taylor Swift's '1989', and is also the recipient of the Ivor Novello Award, The Artist and Manager Pioneer award, the MPG Inspiration Award and an honorary Doctorate of Technology for her MI.MU Gloves work. Earlier this year she won a Drama Desk Award for Outstanding Music in a Play for Harry Potter and the Cursed Child. In 2014 she envisioned a music industry ecosystem through Mycelia and released 'Tiny Human', the first song to use smart contracts on a blockchain. This month, Heap embarks on a year-long music and technology world tour.
Harry Potter and the Cursed Child, based on an original new story by J.K. Rowling, Jack Thorne and John Tiffany, Harry Potter and the Cursed Child is a new play by Jack Thorne, received its world premiere in July 2016 at the Palace Theatre in London with more tickets released last month for performances through to 28 July 2019. It is also now playing at the Lyric Theatre on Broadway, with an Australian production beginning performances at Melbourne's Princess Theatre in January 2019. A further North American production will open at San Francisco's Curran in autumn 2019 and, in spring 2020, a German language version of the play - marking its first non-English language production - will open at the Mehr! Theater am Großmarkt in Hamburg, Germany.
Photo Credit: Manuel Harlan

Imogen Heap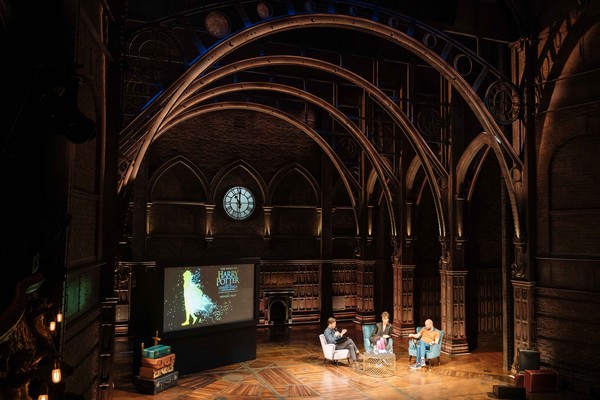 Tom Ravenscroft, Imogen Heap, John Tiffany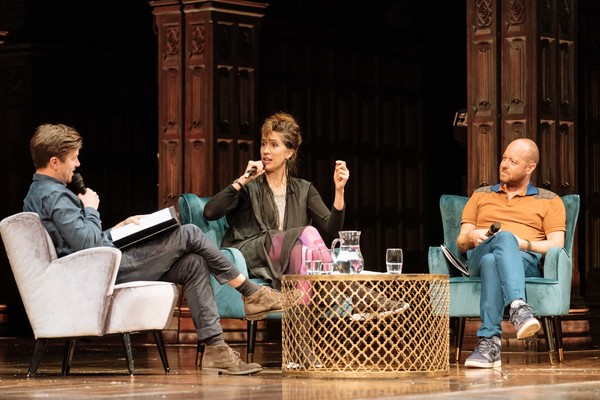 Tom Ravenscroft, Imogen Heap, John Tiffany