Click Here for More Articles on A CHRISTMAS STORY, THE MUSICAL!
Photos: A CHRISTMAS STORY Celebrates Opening Night!
On Wednesday, December 14, A Christmas Story, The Musical! celebrated its opening night at Chicago's legendary Chicago Theatre with producer Peter Billingsley, who starred as Ralphie in the original 1983 film, there to cheer the company on. Check out photos from opening night below!
America's #1 Christmas movie comes to life on stage as hilarious holiday musical featuring a bright holiday score by composer/lyricist team Benj Pasek and Justin Paul, and a book by Joseph Robinette based on the writings of radio humorist Jean Shepherd and the 1983 holiday film favorite. Tony Award winner John Rando (Urinetown, The Wedding Singer) will direct the production with Warren Carlyle (Finian's Rainbow, Follies, An Evening With Hugh Jackman) choreographing.
Prior to Chicago, the five-city National Tour launched in Hershey November 8th before engagements in Detroit, MI (Fisher Theatre, Nov. 15 - 27); Raleigh, NC (Memorial Auditorium, Nov. 29 - Dec. 4); and Tampa, FL, (Straz Center, Dec. 6 - Dec. 11).
A Christmas Story, The Musical! features John Bolton (Spamalot, Contact, Titanic) as The Old Man, Gene Weygandt (Wicked, Big) as Jean Shepherd, Clarke Hallum as Ralphie, Rachel Bay Jones (Women on The Verge..., Hair) as The Mother, and Matthew Lewis as Randy. Broadway favorite Karen Mason (Wonderland, Mamma Mia!, Sunset Boulevard) will play school teacher Miss Shields in an ensemble that includes John Francis Babbo, Jonathan Burke, Andrew Cristi, Sally Elting, Nick Gaswirth, Nicholas Gonzalez, Casey Gorab, Drea Gordon, Leslie Henstock, Carl Kimbrough, Sean McKnight, Mara Newbery, Lyn Philistine, Charlie Plummer, Alex Puette, Johnny Rabe, Kayla Rea, J.D. Rodriguez, Emily Rudolph, Jake Bennett Siegfried, Marguerite Willbanks, George Andrew Wolff, Kirsten Wyatt and Adam Pelty (The Scarlet Pimpernel, Steel Pier) as Santa Claus.
The story from a cherished movie classic that's enchanted millions is now a musical spectacular. In 1940's Indiana, a bespectacled boy named Ralphie has a big imagination and one wish for Christmas-a Red Ryder BB Gun. A kooky leg lamp, outrageous pink bunny pajamas, a cranky department store Santa, and a triple-dog-dare to lick a freezing flagpole are just a few of the obstacles that stand between Ralphie and his Christmas dream. Produced by the film's original Ralphie, Peter Billingsley, A Christmas Story, The Musical! is a holiday entertainment that captures a simpler time in America with delicious wit and a heart of gold.
A Christmas Story has become such a special part of the holiday season for so many families," says producer Peter Billingsley. "I'm really excited to bring the musical to new audiences and long-time fans across the country."
A Christmas Story, The Musical! features scenic design by Walt Spangler (Desire Under the Elms); costume design by Elizabeth Hope Clancy (Passing Strange, The Goat or Who Is Sylvia?); lighting design by Tony Award winner Howell Binkley (Jersey Boys, Memphis); orchestrations by 2011 Tony nominee Larry Blank (Catch Me If You Can); musical supervision by Ian Eisendrath (5th Avenue Theatre's Sunday In The Park With George, West Side Story); dance arrangements by Glen Kelly (The Book of Mormon, Scottsboro Boys), and casting by Stephanie Klapper (Dividing the Estate, The Tempermentals). Peter Billingsley joins commercial producers Gerald Goehring (Frankenstein: The Musical), Roy Miller (West Side Story revival, The Drowsy Chaperone), Michael F. Mitri (Frankenstein: The Musical), Pat Flicker Addiss (Promises, Promises; Spring Awakening), Mariano Tolentino, Louise H. Beard, Michael Filerman, Scott Hart, Timothy Laczynski, Bartner/Jenkins Entertainment, Angela Milonas, Bradford W. Smith.
The performance schedule for A Christmas Story, The Musical! at The Chicago Theatre, Dec. 14 - 30, is as follows: Wednesday, Dec. 14, at 7:30 p.m.; Thursday, Dec. 15, at 3 and 7:30 p.m.; Friday, Dec. 16, at 7:30 p.m.; Saturday Dec. 17, at 11 a.m. and 8 p.m.; Sunday, Dec. 18, at 11 a.m. and 3 p.m.; Tuesday, Dec. 20, at 7:30 p.m. ; Wednesday, Dec. 21 at 3 and 7:30 p.m.; Thursday, Dec. 22, at 7:30 p.m.; Friday Dec. 23, at 11 a.m. and 7:30 pm.; Saturday, Dec. 24 (Christmas Eve), at 11 a.m. and 3 p.m.; Monday, Dec. 26, at 3 and 7:30 p.m.; Tuesday, Dec. 27, at 3 and 7:30 p.m.; Wednesday, Dec. 28, at 7:30 p.m.; Thursday, Dec. 29, at 7:30 p.m.; and Friday, Dec. 30, at 3 and 7:30 p.m.
Tickets range from $35-$79, with Premium tickets also available. Tickets are now on sale for A Christmas Story, The Musical! at The Chicago Theatre box office, by visiting
http://www.thechicagotheatre.com/
or calling 1-800-745-3000.
For more information, visit www.AChristmasStoryTheMusical.com.
Photo Credit: Dan Rest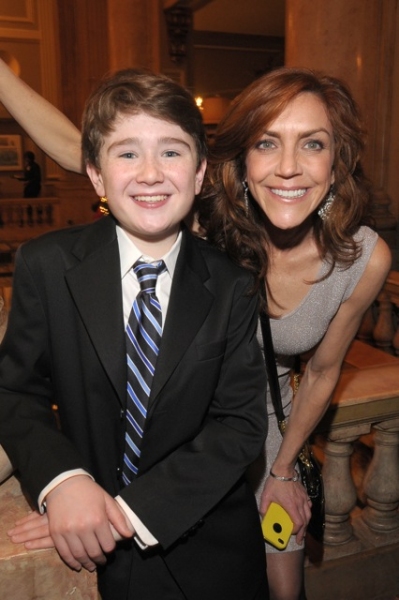 Clarke Hallum with opening night guest Andrea McArdle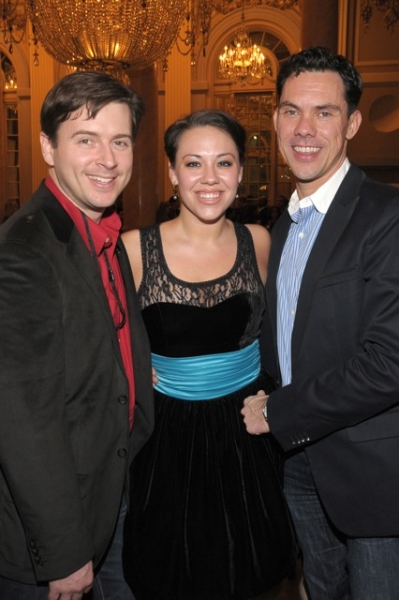 Dance team-Sean McKnight, Mara Newberry, James Gray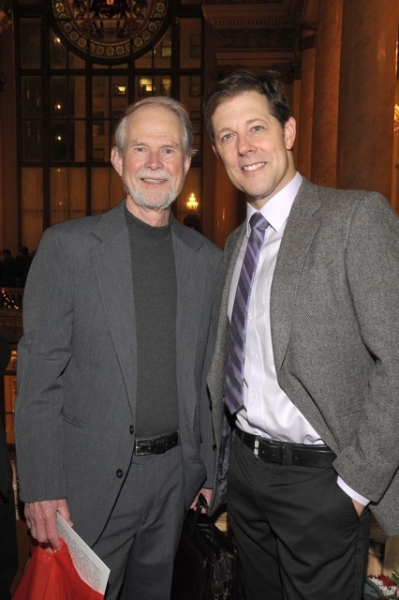 Joe Robinette, John Bolton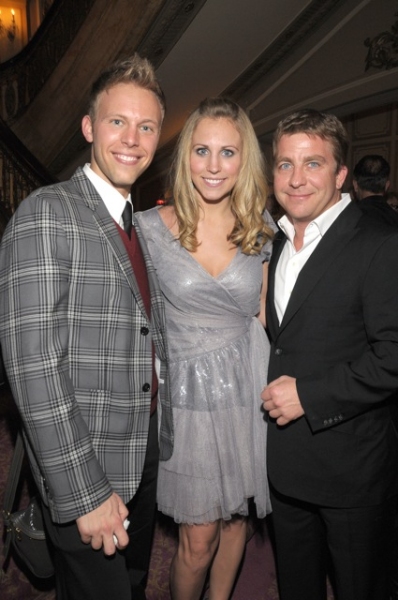 Justin Paul, wife Asher, Peter Billingsley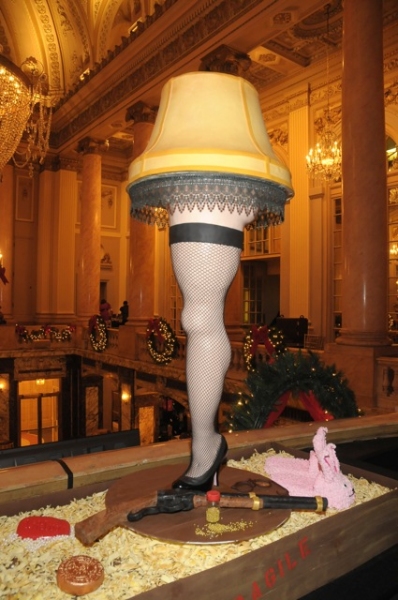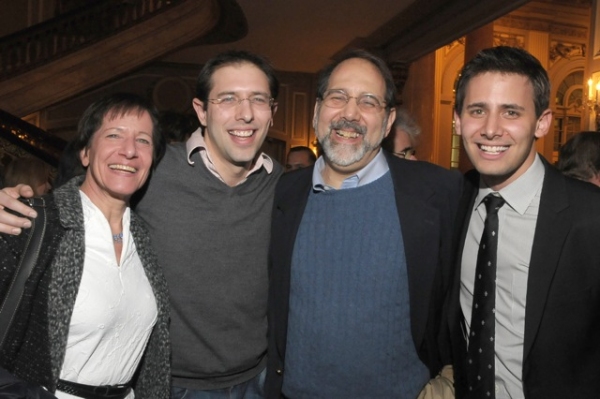 Lyricist Benj Pasek and family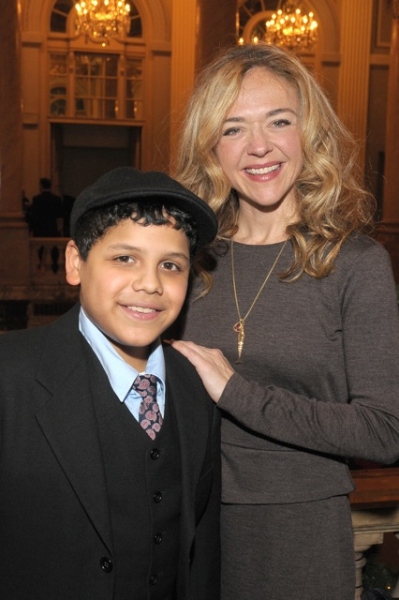 Nicholas Daniel Gonzalez with Rachel Bay Jones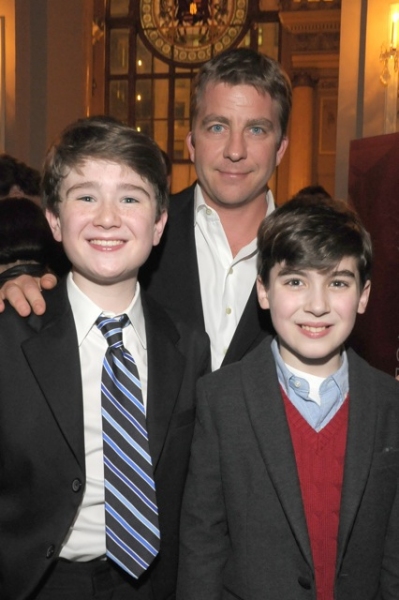 Peter Billingsley witH Clarke Hallum and Matthew Lewis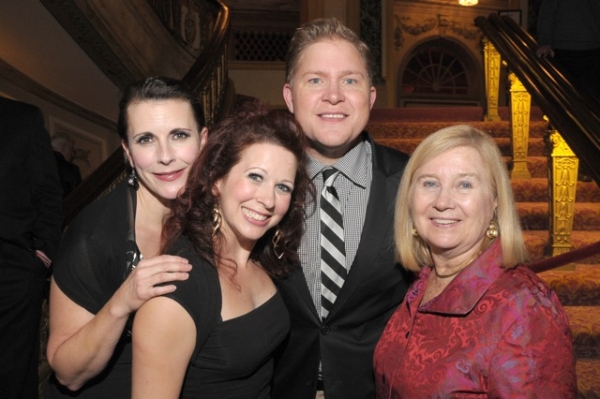 Marguritte Willbanks, Kirtsen Wyatt, George Andrew Wolff and producer Pat Addis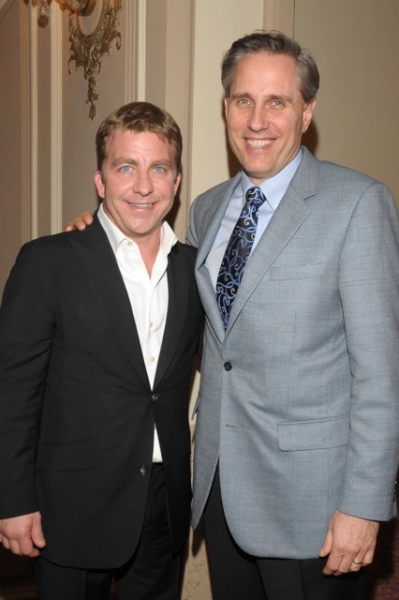 Peter Billingsley and Jerry Goehring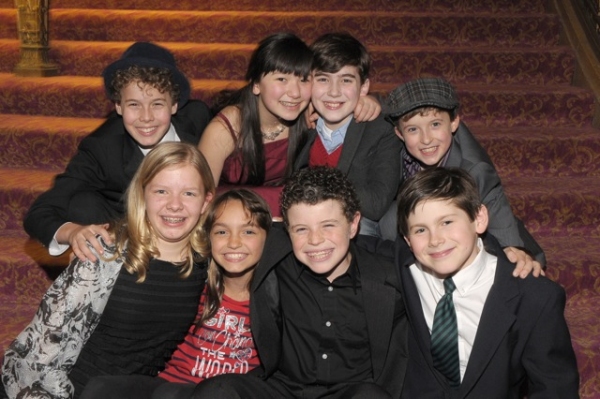 Kids ensemble