A Christmas Story, The Musical - 2012 - Broadway
The story from a cherished movie classic that's enchanted millions is now a musical spectacular. In 1940's Indiana, a bespectacled boy named Ralphie has a big imagination and one wish for Christmas-a Red Ryder BB Gun. A kooky leg lamp, outrageous pink bunny pajamas, a cranky department store Santa, and a triple-dog-dare to lick a freezing flagpole are just a few of the obstacles that stand between Ralphie and his Christmas dream.
Video preview
Photo preview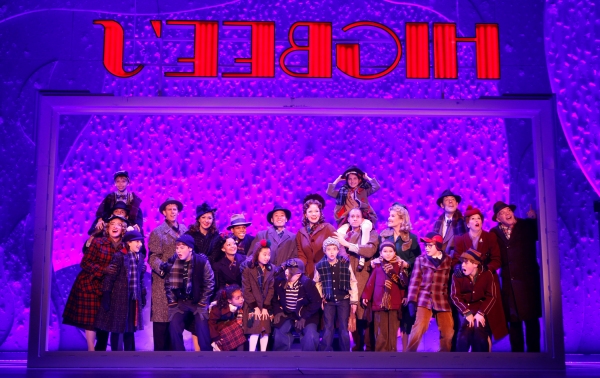 Featured Reviews For A Christmas Story, The Musical
Broadway's 'A Christmas Story' wacky and winning - USA Today
But would A Christmas Story: The Musical (* * * out of four) live up to the memories and expectations of those who had loved the movie -- and fans of Jean Shepherd, the writer and radio personality whose semi-autobiographical accounts of small-town life inspired it? The answer, based on audience reaction at a recent preview at Broadway's Lunt-Fontanne Theatre, where the musical opened Monday, is a resounding yes.
'Christmas Story' has legs - NY Post
Fans of "A Christmas Story" can breathe easy: The charming musical that opened last night on Broadway, after touring the Midwest last year, succeeds both as an adaptation and on its own terms.
A Christmas Story, The Musical Broadway Cast