Click Here for More Articles on ADDAMS FAMILY
Photo Coverage: THE ADDAMS FAMILY Celebrates 500th Performance
The hit musical THE ADDAMS FAMILY, based on the bizarre and beloved family of characters created by legendary cartoonist Charles Addams, celebrated its 500th performance with a special cake-cutting with the cast: Tony Award winner Roger Rees as Gomez; two-time Tony Award winner Bebe Neuwirth as Morticia, Brad Oscar as Fester, Rachel Potter as Wednesday, Jackie Hoffman as Grandma, Zachary James as Lurch, Heidi Blickenstaff as Alice Beineke, Adam Grupper as Mal Beineke and Jesse Swenson as Lucas Beineke.
THE ADDAMS FAMILY opened at Broadway's Lunt-Fontanne Theatre in March of 2010 and immediately became one of Broadway's biggest hits. In its fourteen months on the Great White Way, the show has grossed more than $65 million. Brooke Shields will join the cast as Morticia Tuesday, June 28, succeeding Bebe Neuwirth, who will give her final performance Sunday, June 26. Roger Rees continues in the role of Gomez.
THE ADDAMS FAMILY features a book by Jersey Boys co-writers
Marshall Brickman
and
Rick Elice
, and music and lyrics by
Andrew Lippa
. The production is directed and designed (sets and costumes) by
Phelim McDermott
and
Julian Crouch
, with creative consultation by
Jerry Zaks
and choreography by
Sergio Trujillo
. Lighting design is by
Natasha Katz
, sound design by
ACME Sound Partners
and puppetry by
Basil Twist
. THE ADDAMS FAMILY is produced on Broadway by
Stuart Oken
,
Roy Furman
,
Michael Leavitt
, Five Cent Prods.,
Stephen Schuler
, Decca Theatricals,
Scott M. Delman
,
Stuart Ditsky
,
Terry
Allen Kramer
,
Stephanie P. McClelland
,
James L. Nederlander
,
Eva Price
,
JAM Theatricals
/
Mary Lu Roffe
,
Pittsburgh CLO
/Gutterman-Swinsky, Vivek Tiwary/
Gary Kaplan
, The Weinstein Co./Clarence, LLC and
Adam Zotovich
/Tribe Theatricals, by special arrangement with
Elephant Eye Theatrical
.
Photos by Walter McBride / Retna Ltd.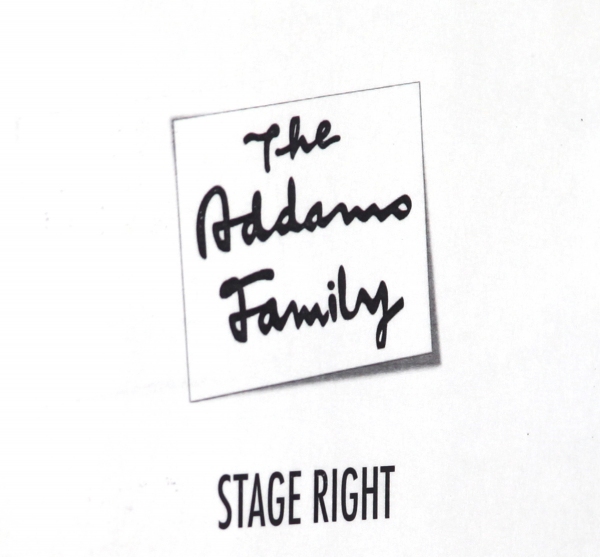 The cast of 'The Addams Family' celebrating their 500th performance

cast of 'The Addams Family' celebrating their 500th performance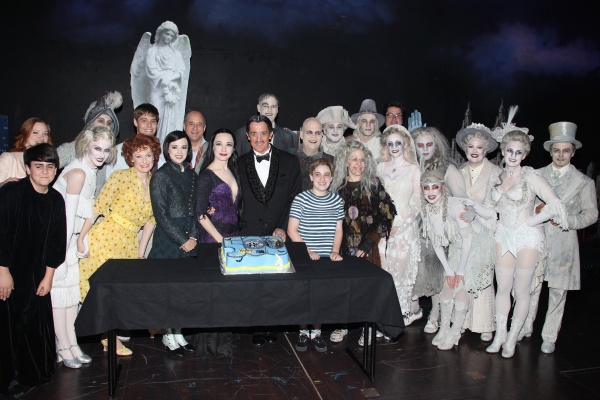 Jesse Swenson, Becca Ayers, Rachel Potter, Adam Grupper, Bebe Neuwirth, Roger Rees, Brad Oscar, Adam Riegler, Zachary James, Jackie Hoffman with the cast of 'The Addams Family' celebrating their 500th performance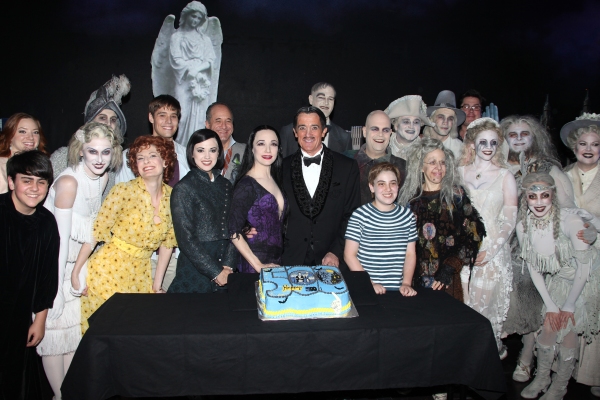 Jesse Swenson, Becca Ayers, Rachel Potter, Adam Grupper, Bebe Neuwirth, Roger Rees, Brad Oscar, Adam Riegler, Zachary James, Jackie Hoffman with the cast of 'The Addams Family' celebrating their 500th performance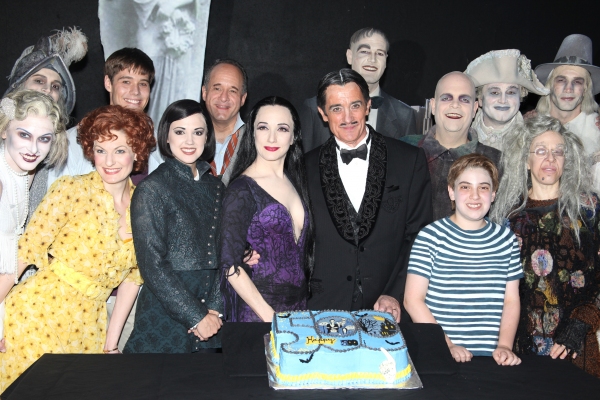 Jesse Swenson, Becca Ayers, Rachel Potter, Adam Grupper, Bebe Neuwirth, Roger Rees, Brad Oscar, Adam Riegler, Zachary James, Jackie Hoffman & Company with the cast of 'The Addams Family' celebrating their 500th performance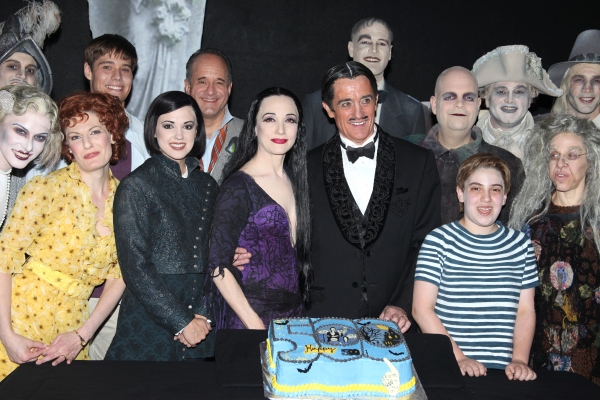 Jesse Swenson, Becca Ayers, Rachel Potter, Adam Grupper, Bebe Neuwirth, Roger Rees, Brad Oscar, Adam Riegler, Zachary James, Jackie Hoffman & Company with the cast of 'The Addams Family' celebrating their 500th performance

Bebe Neuwirth & Roger Rees with the cast of 'The Addams Family' celebrating their 500th performance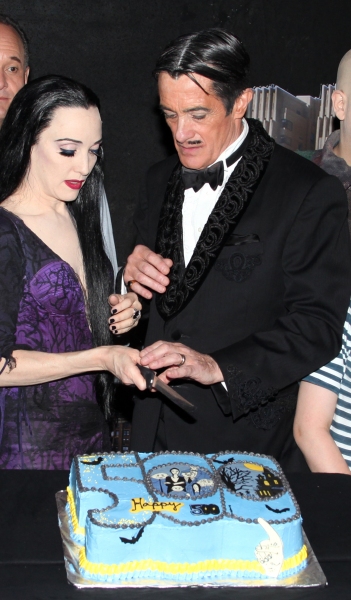 Bebe Neuwirth & Roger Rees with the cast of 'The Addams Family' celebrating their 500th performance

Bebe Neuwirth & Roger Rees with the cast of 'The Addams Family' celebrating their 500th performance

Bebe Neuwirth & Roger Rees with the cast of 'The Addams Family' celebrating their 500th performance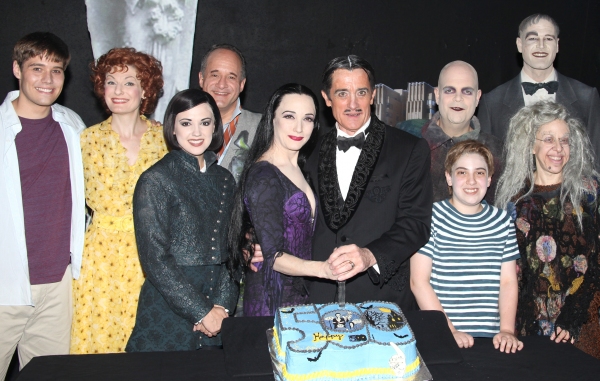 Jesse Swenson, Becca Ayers, Rachel Potter, Adam Grupper, Bebe Neuwirth, Roger Rees, Brad Oscar, Adam Riegler, Zachary James, Jackie Hoffman with the cast of 'The Addams Family' celebrating their 500th performance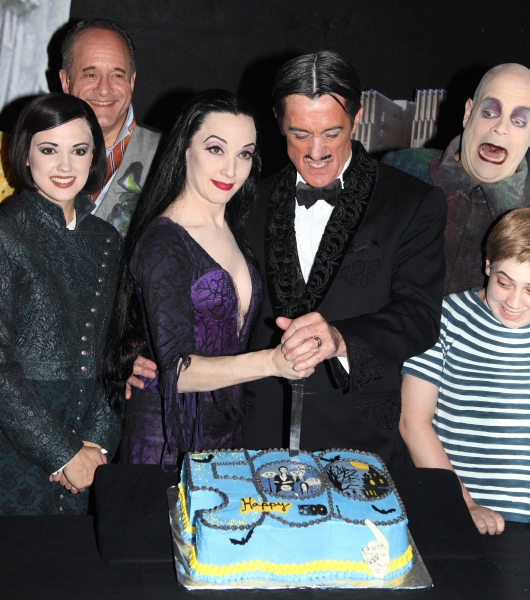 (L-R) Rachel Potter, Adam Grupper, Bebe Neuwirth, Roger Rees, Brad Oscar, Adam Riegler with the cast of 'The Addams Family' celebrating their 500th performance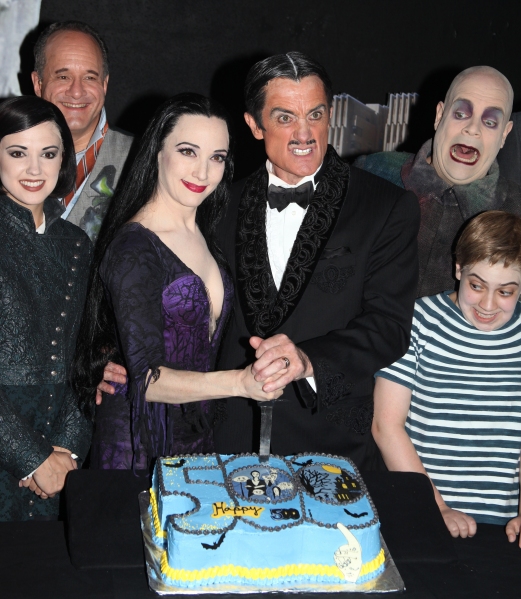 (L-R) Rachel Potter, Adam Grupper, Bebe Neuwirth, Roger Rees, Brad Oscar, Adam Riegler with the cast of 'The Addams Family' celebrating their 500th performance

(L-R) Rachel Potter, Adam Grupper, Bebe Neuwirth, Roger Rees, Brad Oscar, Adam Riegler with the cast of 'The Addams Family' celebrating their 500th performance

Jesse Swenson, Becca Ayers, Rachel Potter, Adam Grupper, Bebe Neuwirth, Roger Rees, Brad Oscar, Adam Riegler, Zachary James, Jackie Hoffman with the cast of 'The Addams Family' celebrating their 500th performance

Adam Riegler with the cast of 'The Addams Family' celebrating their 500th performance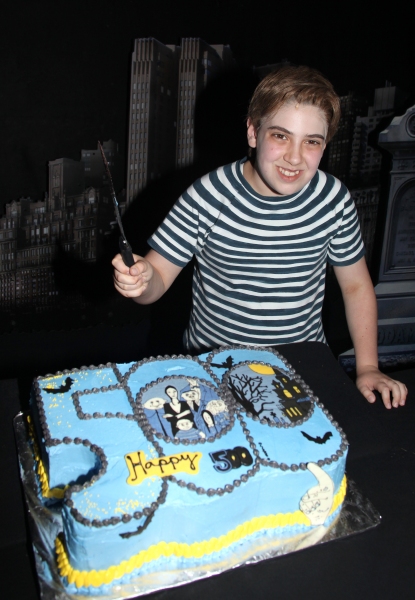 Adam Riegler with the cast of 'The Addams Family' celebrating their 500th performance

Adam Riegler with the cast of 'The Addams Family' celebrating their 500th performance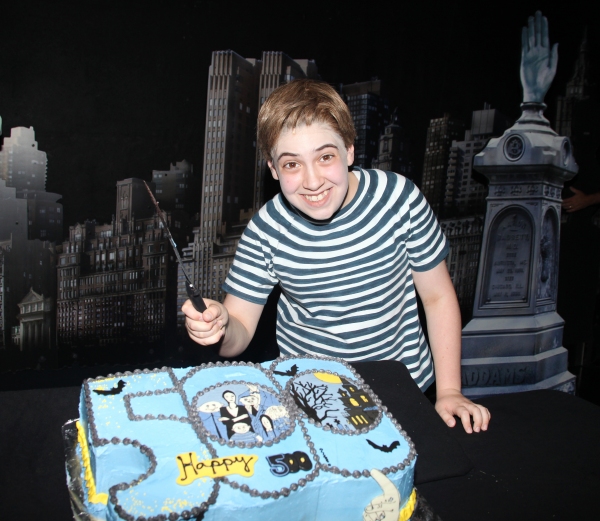 Adam Riegler with the cast of 'The Addams Family' celebrating their 500th performance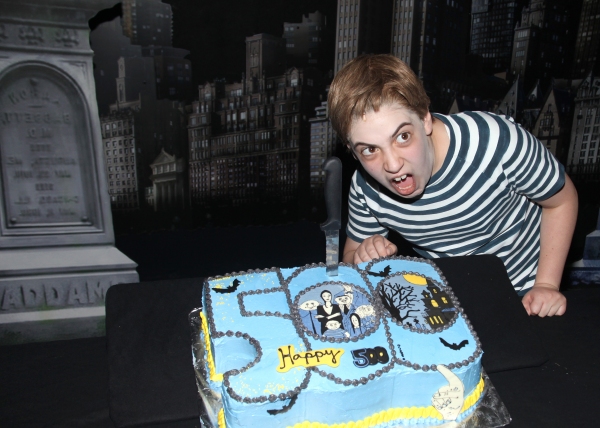 Adam Riegler with the cast of 'The Addams Family' celebrating their 500th performance

Adam Riegler & Bebe Neuwirth with the cast of 'The Addams Family' celebrating their 500th performance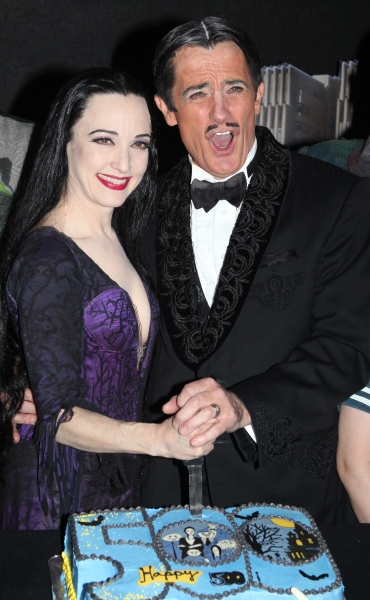 Bebe Neuwirth & Roger Rees with the cast of 'The Addams Family' celebrating their 500th performance

Related Articles