Photo Coverage: Relive the Magic of the 89th Annual Macy's Thanksgiving Day Parade!
America's favorite holiday tradition once again kicked off the season of joy as the 89th Annual MACY'S THANKSGIVING DAY PARADE returned to march down the streets of New York.
As millions celebrated the holiday with family and friends, more than 8,000 participants - including clowns, balloon handlers and marching bands - travelled through Manhattan to the sound of the iconic catchphrase "Let's Have a Parade". With more than 3.5 million spectators and over 50 million television viewers nationwide, the
MACY'S
THANKSGIVING
DAY PARADE is the nation's most celebrated and anticipated holiday treat. Since its origin in 1924, the Macy's Parade has marked the official start of the holiday season, introducing a cherished march of magic that has dazzled generations of fans. For the 89th edition, the famed spectacle's line-up will feature 17 giant character balloons; 24 novelty/ornament balloons, balloonicles, and trycaloons; 27 floats; 1,100 cheerleaders and dancers; more than 1,000 clowns; 12 marching bands; a host of celebrity performers; and of course, the one-and-only
Santa Claus
.
Photo Credit: Genevieve Rafter Keddy

Macy's Thanksgiving Day Parade 2015

Acorn and Scat Balloon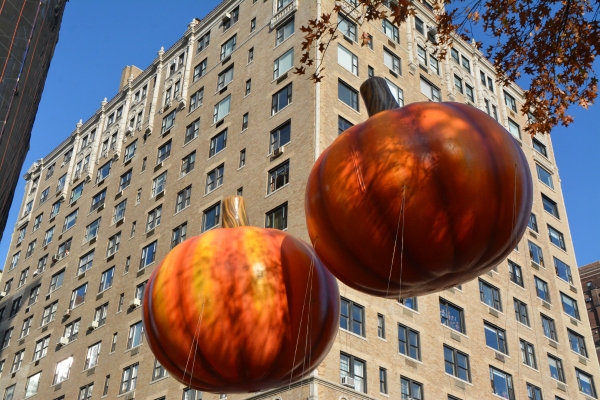 Pumpkin Balloons

Jordin Sparks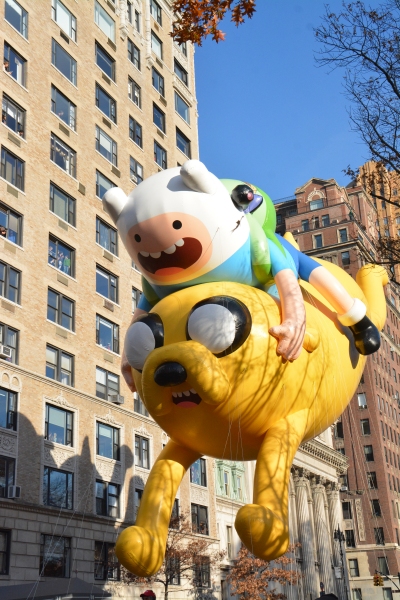 Finn and Jake Balloon

Quest Love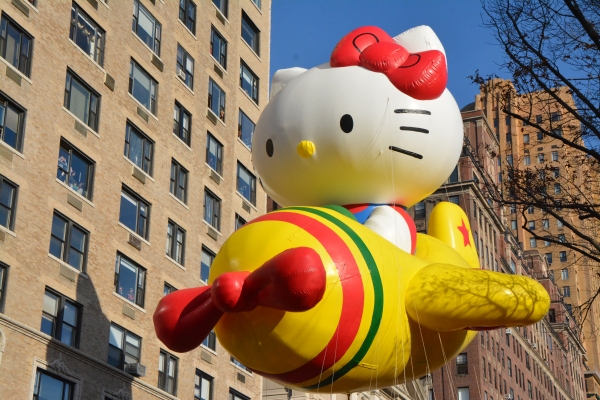 Hello Kitty Balloon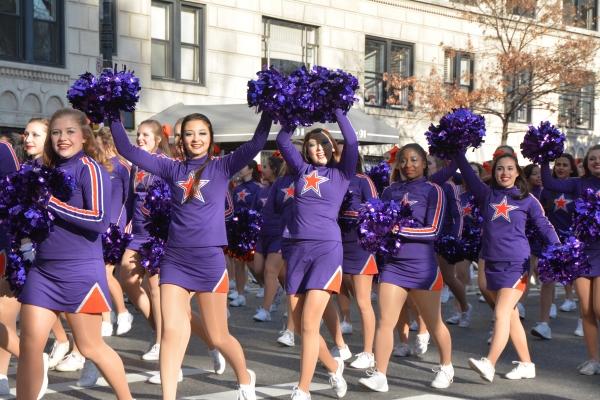 Spirit of America Dancers

Miss America Betty Cantrell

Trey Songz

Diary of a Wimpy Kid Balloon

Jake Owen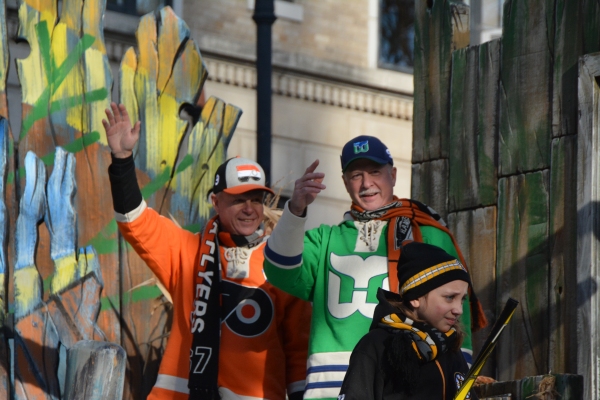 Mark Howe and Marty Howe

Macy's Gobbler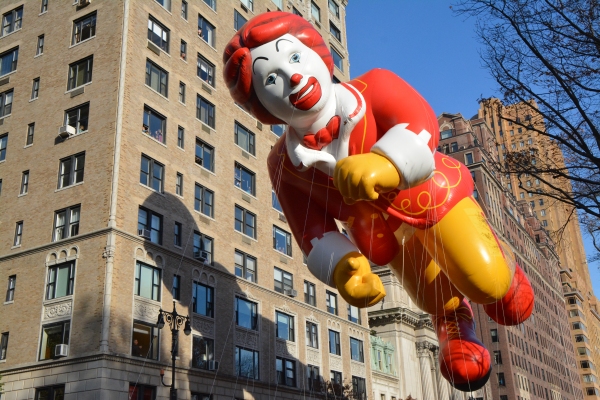 Ronald McDonald Balloon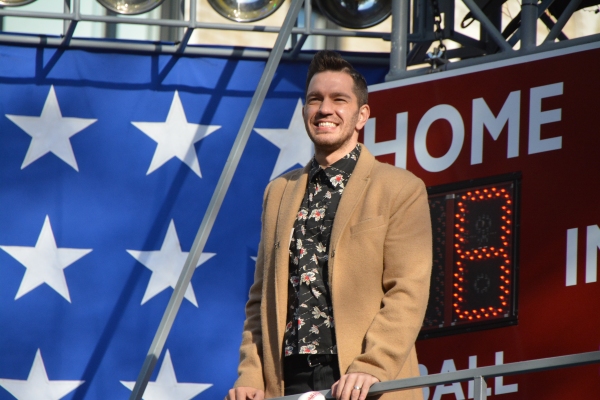 Andy Grammer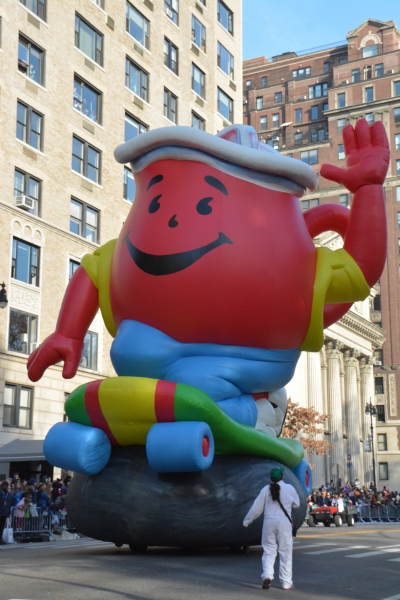 Kool Aid Man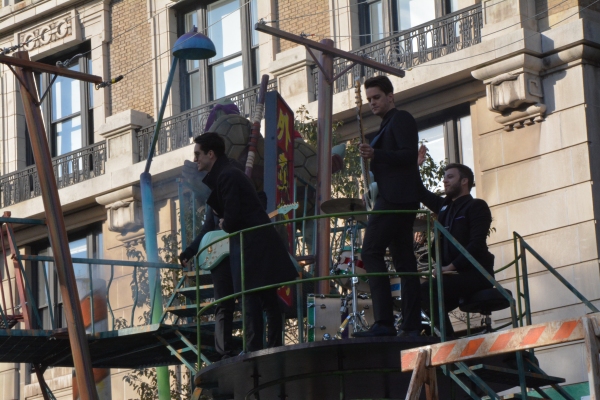 Panic! At The Disco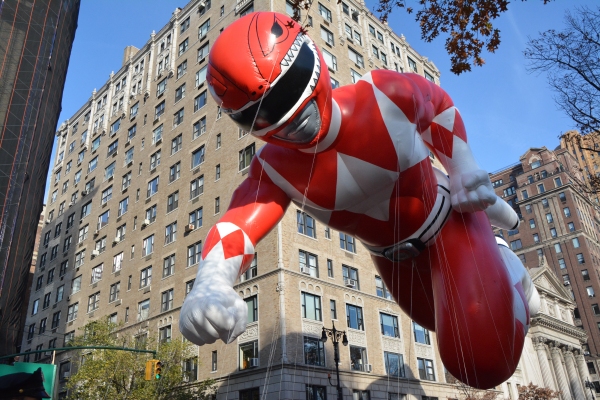 Teenage Mutant Ninja Turtle Balloon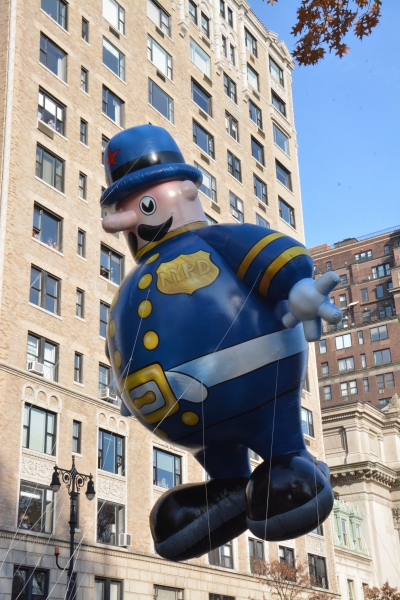 Macy's NYPD Balloon Man

Kruiti Dance Academy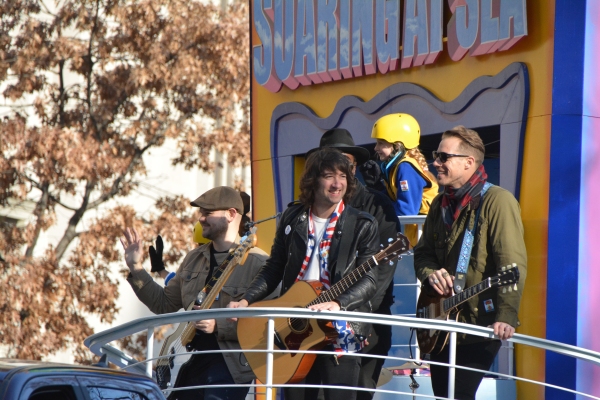 Plain White T's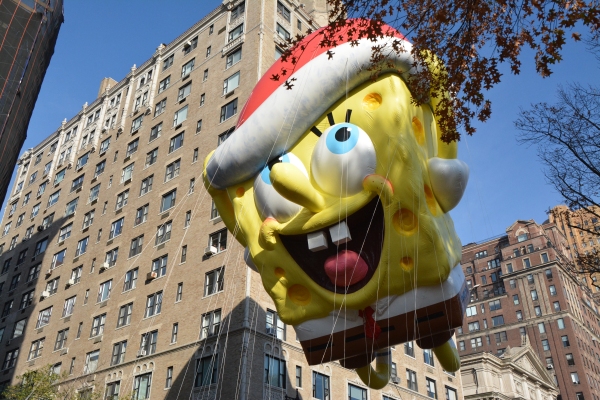 Sponge Bob Square Pants Balloon

Pirate Balloon

Cirque Du Soleil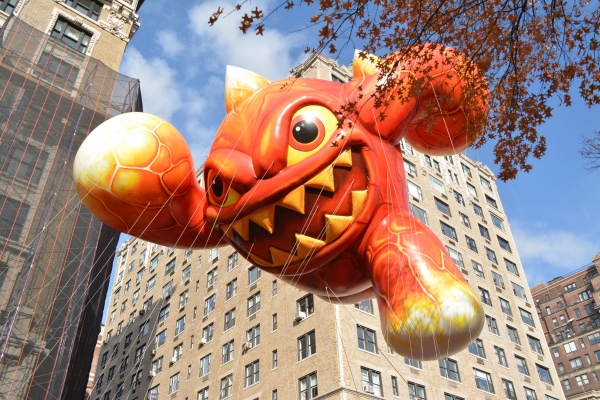 Eruptor Balloon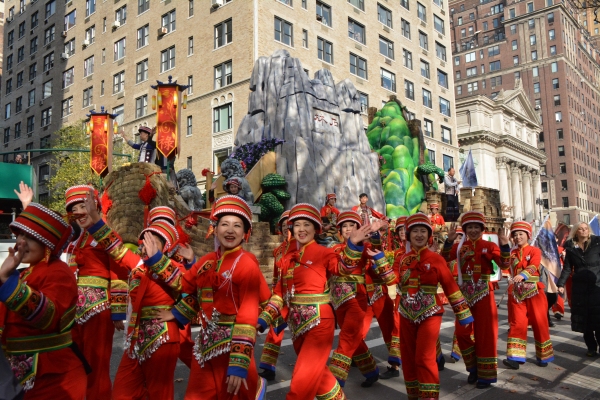 Sani Dance Performers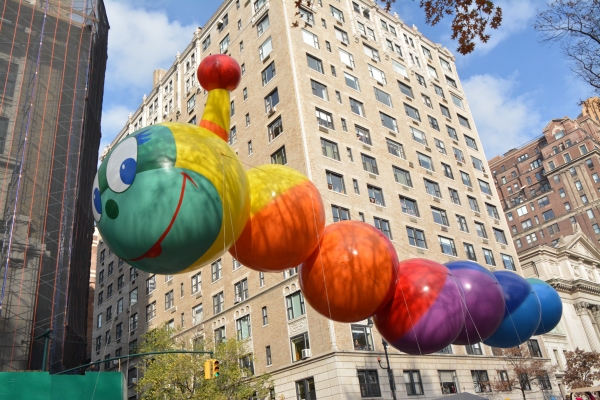 Inchworm Balloon

610 Stompers

Mipso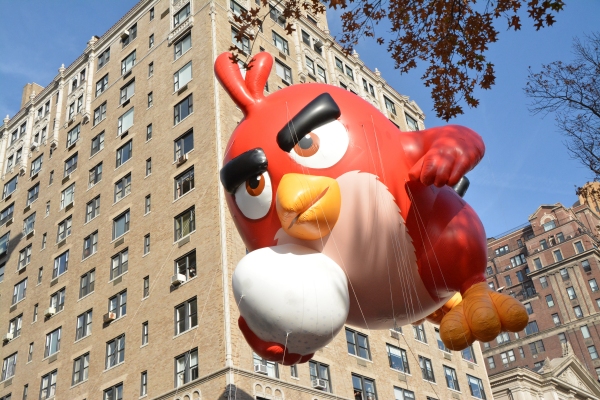 Angry Bird Balloon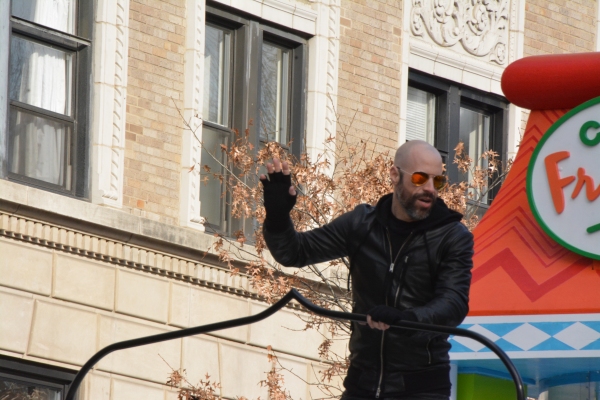 Chris Daughtry

Thomas The Tank Engine Balloon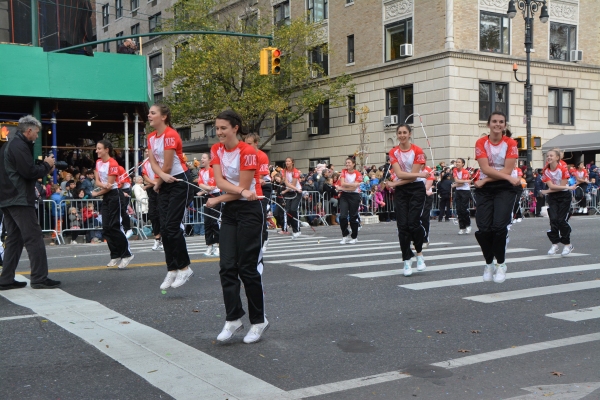 J.U.M.P.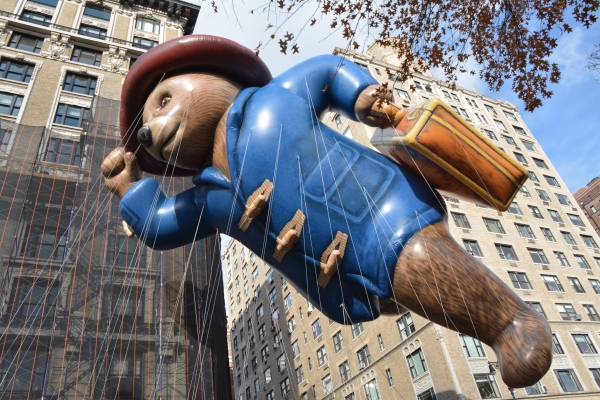 Paddington Bear Balloon

Andra Day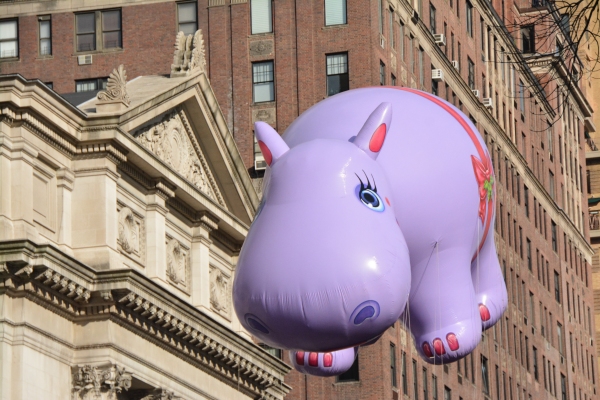 Hippo Balloon

Dove Cameron and Sofia Carson on the Build A Bear Float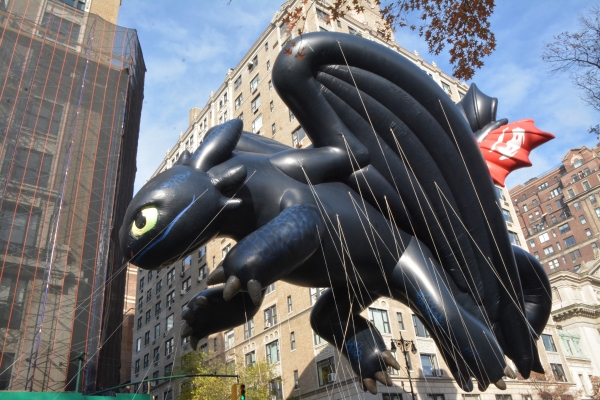 Toothless from How To Train Your Drago

Harold the Fireman Balloon

Dino Balloon

The Cast of School of Rock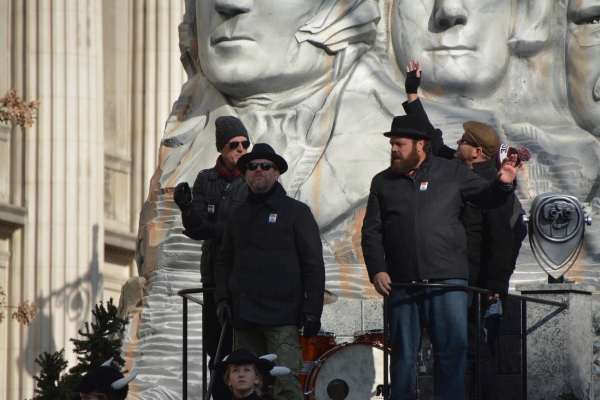 Mercyme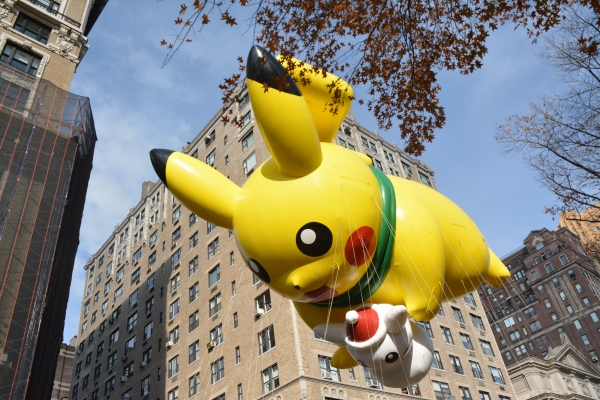 Pikachu Balloon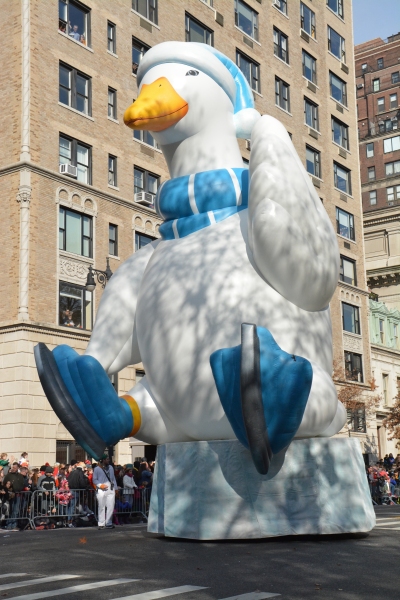 The Aflac Duck

Train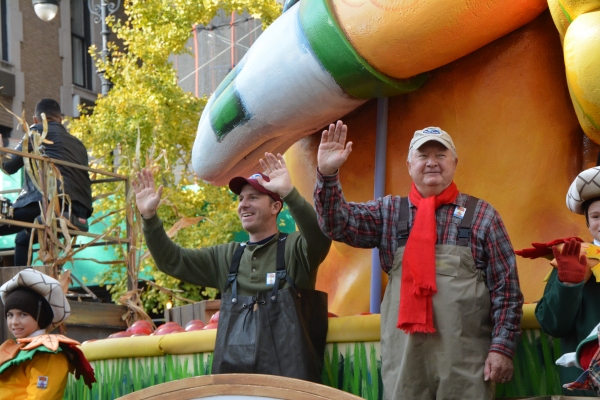 Ocean Spray Cranberry Guys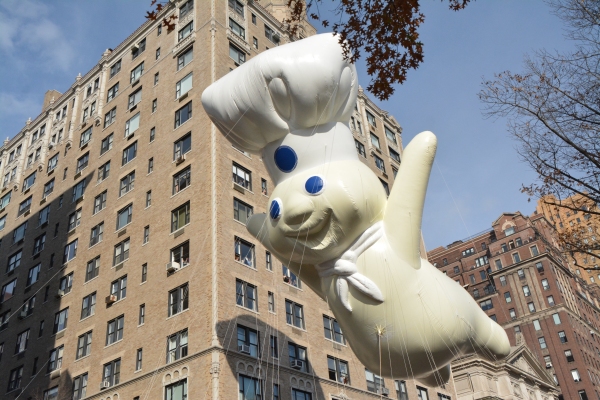 Pillsbury Dough Boy Balloon

Yes Virginia, There Is A Santa Claus Balloon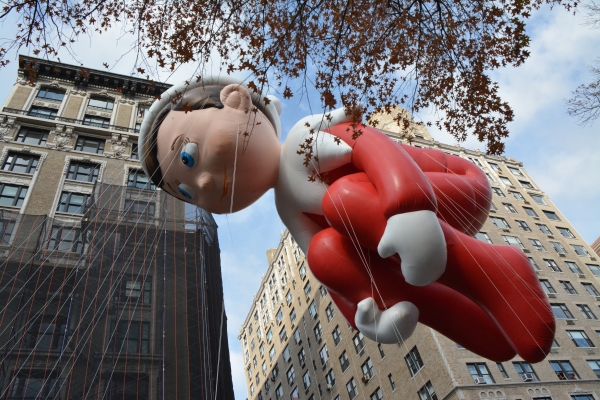 Elf on a Shelf Balloon

Candy Cane Balloon

Charlie Brown, Linus and Lucy on the Peanuts Float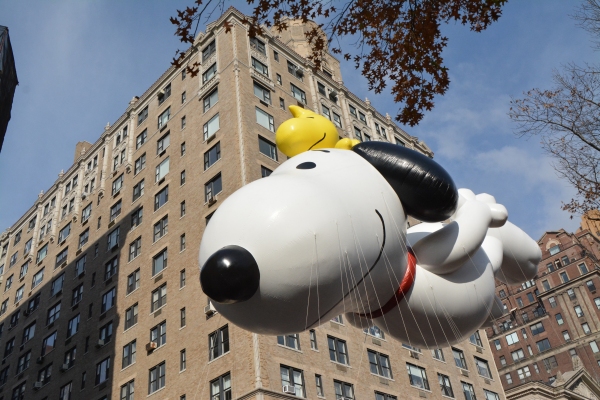 Snoopy and Woodstock Balloon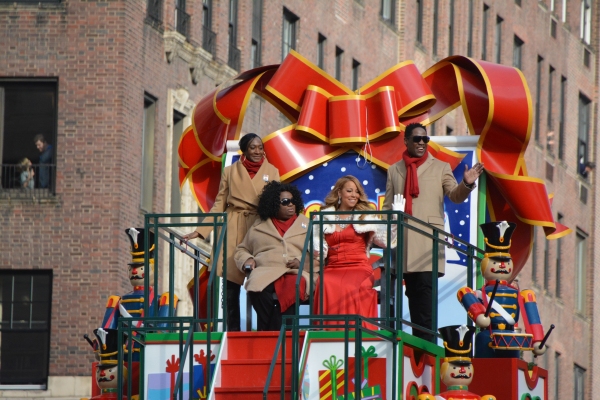 Mariah Carey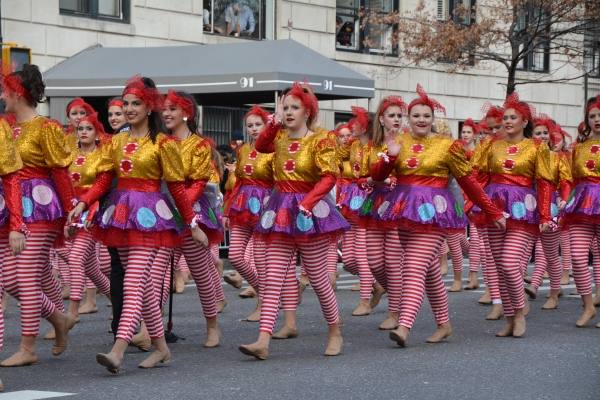 Spirit of America Dancers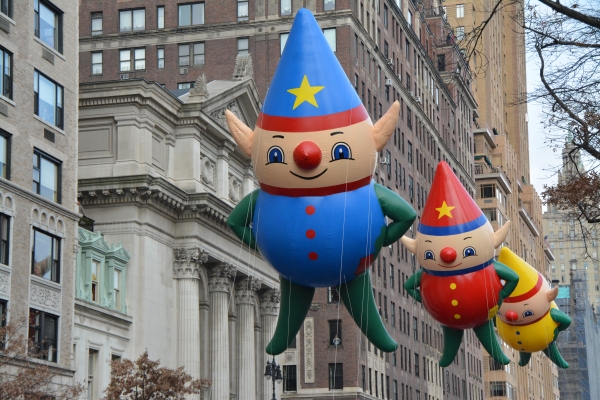 Charlie Elf, Kit Elf and CJ Elf Balloons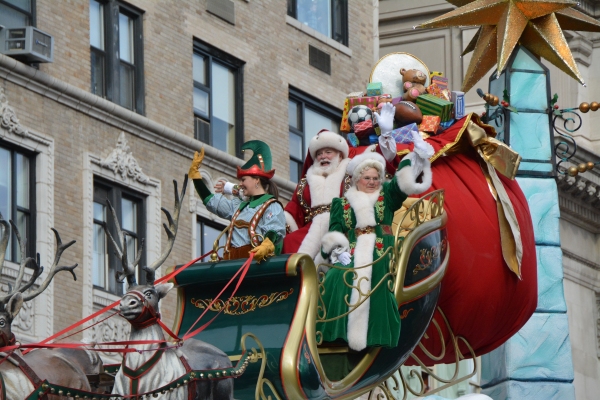 Santa Claus and Mrs. Claus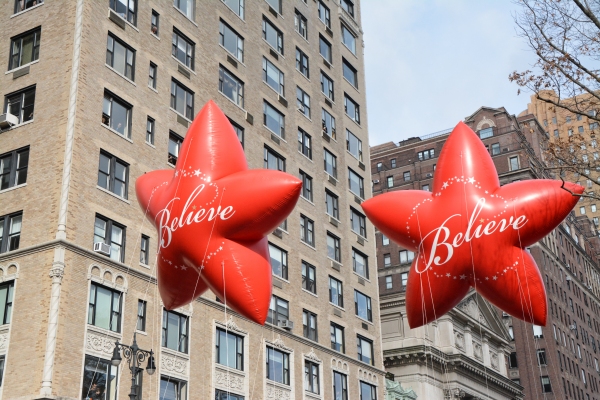 Believe!!