Click Here for More Articles on ROUNDABOUT THEATRE COMPANY
Photo Coverage: Nathan Lane & the Cast of THE MAN WHO CAME TO DINNER Reunite for Roundabout Benefit Reading
Just last night, Roundabout Theatre Company presented the 50th Anniversary Season Benefit Reading of THE MAN WHO CAME TO DINNER by George S. Kaufman and Moss Hart, starring Nathan Lane. BroadwayWorld was there for the special night and you can check out photos below!
Reuniting for one night only were members of the 2000 revival production: Nathan Lane (Sheridan Whiteside), Jean Smart (Lorraine Sheldon), Harriet Harris (Maggie Cutler), Stephen Derosa (Professor Metz), Byron Jennings (Beverly Carlton), Linda Stephens (Mrs. Stanley), Hank Stratton (Bert Jefferson), Mary Catherine Wright (Miss Preen), Julie Boyd (Sarah), Kit Flanagan (Mrs. Dexter), Mary Catherine Garrison (June Stanley), Julie Halston (Mrs. McCutcheon), Jeffrey Hayenga (John), Zach Shaffer (Richard Stanley). Joining them were Austin Durant ("Expressman, Technician, Police Officer"), Peter Kim ("Sandy"), Mark Linn-Baker ("Dr. Bradley"), Ned Noyes("Michaelson/Westcott/Expressman"), Harrison Unger ("Stage Directions"), Richard Poe ("Mr. Stanley"), Lee Wilkof ("Banjo") and Mary Louise Wilson ("Harriet Stanley").
Proceeds from the 50th Anniversary Benefit Reading of THE MAN WHO CAME TO DINNER support Roundabout Theatre Company's many programs and initiatives, including the Company Archives and Classic Play Production Fund. Classic plays are the founding cornerstone of Roundabout Theatre Company's mission and the Classic Play Production Fund allows Roundabout to plan future productions that enrich New York City's theatrical landscape. Roundabout's Archives preserve materials related to current works and the 50 years of its nationally acclaimed, Tony- and Drama Desk-Awarded productions as well as institutional documents that chronicle how the company grew from a 150 seat off-off-Broadway theatre to the largest not-for-profit theatre in the country.
Set during Christmas in the 1930s, THE MAN WHO CAME TO DINNER deals with famous radio personality Sheridan Whiteside who is invited to dinner at the home of a rich factory owner. Before Whiteside enters the house, he falls and hurts his hip and ends up staying at the home to recover and consequently terrorizes the lives of the rich factory owner and his family.
Photo Credit: Jennifer Broski


The cast of THE MAN WHO CAME TO DINNER

The cast of THE MAN WHO CAME TO DINNER

The cast of THE MAN WHO CAME TO DINNER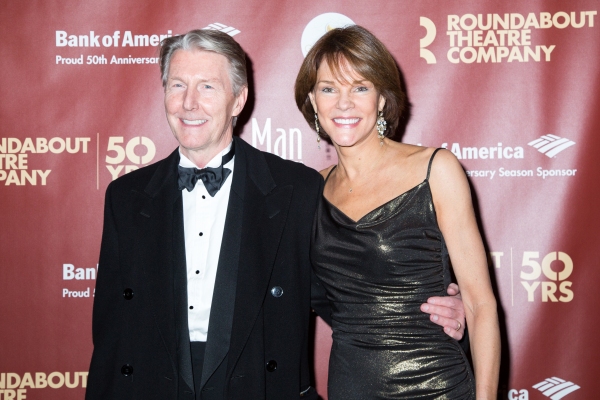 Byron Jennings, Carolyn McCormick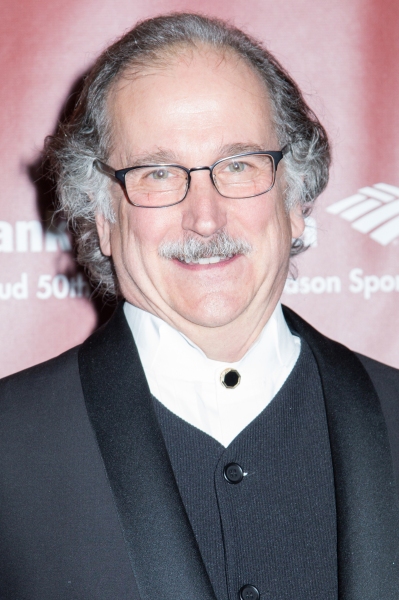 Mark Linn-Baker

Julie Halston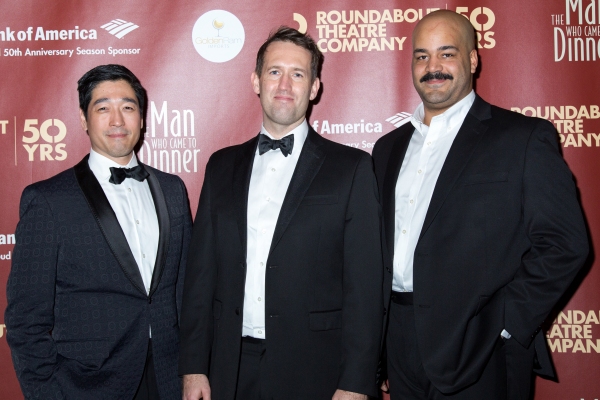 Peter Kim, Ned Noyes, Austin Durant

Zach Shaffer, Jeffrey Hayenga, Harrison Unger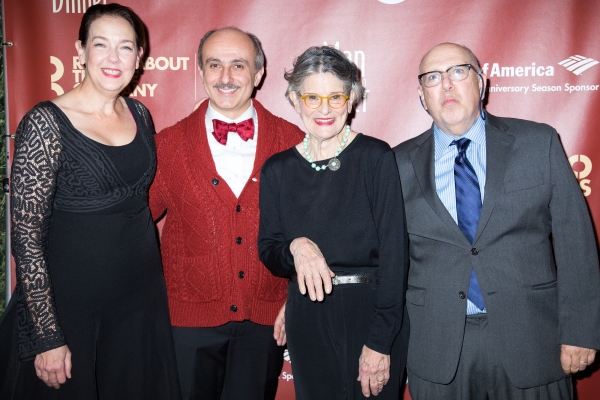 Harriet Harris, Stephen DeRosa, Mary Louise Wilson, Lee Wilkof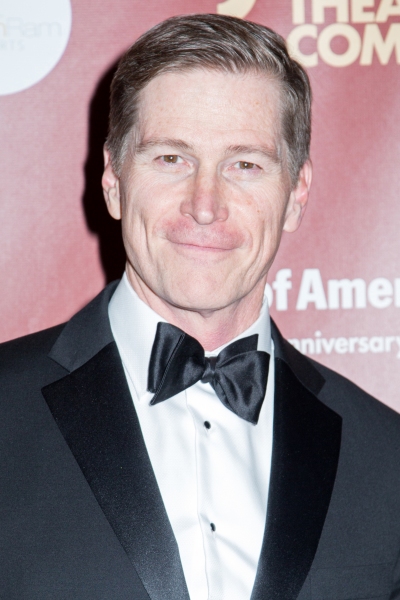 Hank Stratton

Nathan Lane

Nathan Lane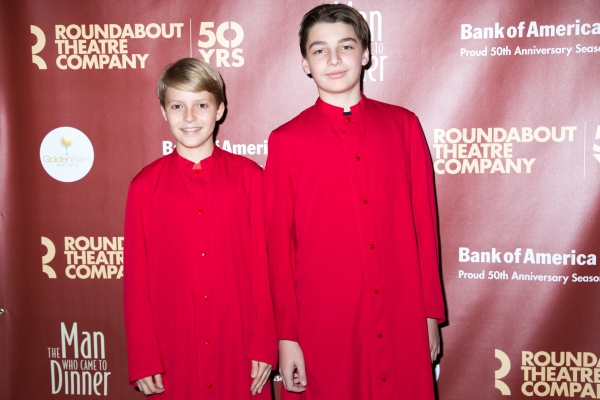 Cast members of THE MAN WHO CAME TO DINNER

Zach Shaffer, Mary Catherine Garrison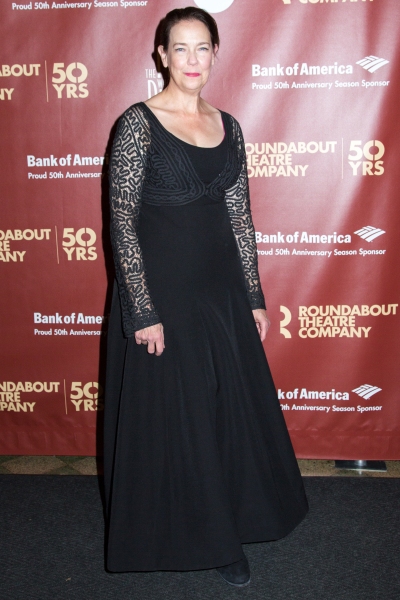 Harriet Harris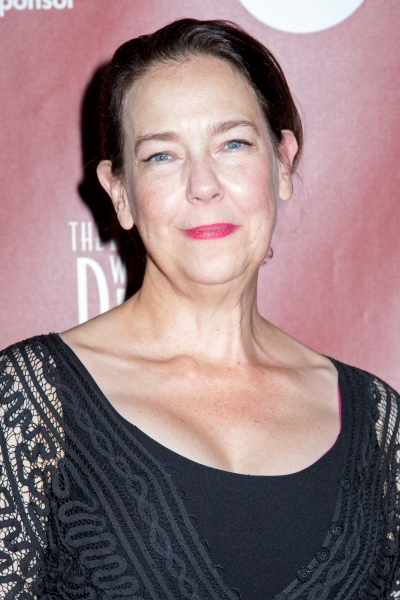 Harriet Harris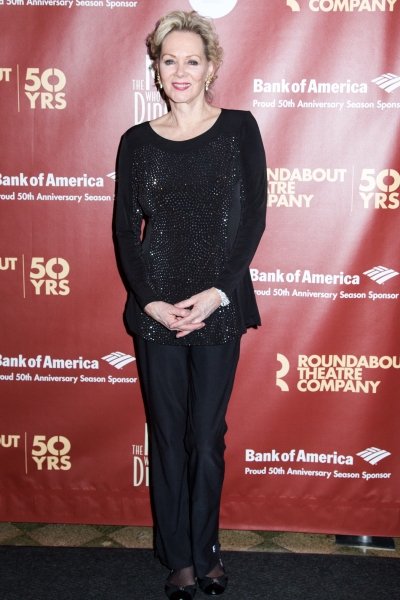 Jean Smart

Jean Smart

Mary Catherine Wright