Photo Coverage: NYMF Previews New 2018 Shows
Yesterday, New York Musical Festival held a special, behind-the-scenes look at six brand new musicals. Join the cast and creative teams of EMOJILAND, INTERSTATE, THE GUNFIGHTER MEETS HIS MATCH, SONATA 1962, WHAT'S YOUR WISH?, and PEDRO PAN for a sneak peek at these New York Musical Festival productions in the photos below!
Lesli Margarita will star in EMOJILAND, with a book, music, and lyrics by Keith Harrison and Laura Nicole Harrison. Inspired by The Unicode® Standard, this electric ensemble piece explores the interconnected lives of two dozen emojis whose existence inside a smartphone becomes increasingly complicated after a software update. Driven by a thrilling, clever, heartfelt contemporary score, EMOJILAND transforms its telecommunicative, ubiquitous source material into an allegorical saga as open to interpretation as the iconic digital characters who inhabit its titular world. EMOJILAND begins performances on Tuesday, July 17 at The Acorn Theatre @ Theatre Row. Learn more: nymf.org/emojiland
Sushama Saha will star in INTERSTATE, with a book and lyrics by Kit Yan and Melissa Li and music by Melissa Li. An Asian-American pop-rock poetry musical that follows Dash, a transgender spoken-word performer as he goes on a cross-country tour with Adrian, a lesbian singer-songwriter. Together, they've formed Acupuncture for Fools, an activist band fueled by growing internet popularity, the allure of fame, and a desire to connect with the Queer Asian community. At its heart, INTERSTATE is about two transgender people at different stages of their journey and their parallel experiences with love, family, and finding a community. INTERSTATE begins performance July 9 at the Acorn Theatre @ Theatre Row. Learn more: nymf.org/interstate
Wilson Jermaine Heredia will star in PEDRO PAN, with a book by Rebecca Aparicio and music and lyrics by Stephen Anthony Elkins. Based on the real-life events of Operación Pedro Pan, a young boy is sent to the U.S. to escape the growing dangers of post-revolutionary Cuba. To survive, Pedro must learn a new language and a new culture - while hoping to one day be reunited with his parents. With a score featuring the percussive rhythms of Havana to '60s New York soul, Pedro Pan examines what it means to be a displaced immigrant in America. Named Top 10 Off-Off B'way Shows 2015 (MWAT) and Theatre Is Easy's Best Bet 2015. PEDRO PAN, the winner of the 2017 NYMF Developmental Reading Series Award, begins performances on July 10 at the Acorn Theatre @ Theatre Row. Learn more: nymf.org/pedropan18
Becca Ayers and Aaron Ramey will star in SONATA 1962, with a book by Patricia Loughrey, music by Thomas Hodges, and lyrics by Thomas Hodges and Patricia Loughrey. Raising a musically gifted child was a challenge that Margaret Evans cherished, and she devoted her life to her daughter. The world begins to open up for Laura when she gets a scholarship to study at a prestigious music school. But she falls in love with a girl at school. The lovers are caught, expelled, and charged with a crime. Margaret now faces a terrible choice: stand by as Laura destroys her future, or involuntarily commit her for a brutal treatment that might bring her daughter back. SONATA 1962 begins performances on August 1 at the Acorn Theatre @ Theatre Row. Learn more: nymf.org/sonata1962
THE GUNFIGHTER MEETS HIS MATCH, with a book, music, and lyrics by Abby Payne, is a contemporary wild West musical conceived and written by Brooklyn based singer songwriter Abby Payne. The universal love story, inspired by the New York City's eclectic music scene and the short stories of Louis L'Amour, is one of love, loss, and hope as a rugged gunfighter faces his ultimate high stakes battle for his truest love. With the creative direction and highly entertaining choreography of Glitter Kitty Productions, the Gunfighter will transport you to another world with a few familiar echoes of our own. THE GUNFIGHTER MEETS HIS MATCH begins performances on July 30 at the Acorn Theatre @ Theatre Row. Learn more: nymf.org/gunfighterhismatch
WHAT'S YOUR WISH? has a book by Thicket & Thistle and music and lyrics by Kyle Acheson, Sam De Roest, and Corley Pillsbury. When two teenage best friends get sucked into a magic storybook, they discover that getting home will take more than just a wish. With time running out, will Nicholas and Brian's friendship survive their perilous journey through Death Forest? Turn the page with Thicket & Thistle's What's Your Wish? and join an exuberant cast of actor-musicians for an evening of music, humor, and imagination. WHAT'S YOUR WISH? begins performances on July 16 at the Acorn Theatre @ Theatre Row. Learn more: nymf.org/whatswish
This year, the Festival will take place July 9 through August 5 at The Acorn Theatre @ Theatre Row (410 W. 42nd Street); The Studio Theatre @ Theatre Row (410 W. 42nd Street); and The Green Room 42 @ YOTEL (570 10th Avenue).
The previously announced lineup of 2018 NYMF programming includes BAD ASS BEAUTY - A ROCK OPERA; BETWEEN THE SEA AND SKY; EMOJILAND; IF SAND WERE STONE; INTERSTATE; PEDRO PAN; PETER, WHO?; SONATA 1962; THE GUNFIGHTER MEETS HIS MATCH; WHAT'S YOUR WISH?; AN AMERICAN HERE: A WWII MUSICAL; '68: A NEW AMERICAN MUSICAL; BRAD KNOWS NOTHING; THE CIVILITY OF ALBERT CASHIER; HEALING RETREAT: A LIFE OF JOY; HELD: A MUSICAL FANTASY; ILLUMINATI LIZARDS FROM OUTER SPACE; LEGACY THE MUSICAL; SATURDAYS; STORMING HEAVEN: THE MUSICAL; VICTORY TRAIN; WONDER BOI; DEFY YOUR EXPECTATIONS; FATTY FATTY NO FRIENDS; GIRL FROM NOWHERE; LIVING HISTORY: AN INSIDE LOOKAT SHOW TIME! THE FIRST 100 YEARS OF THE AMERICAN MUSICAL; MYTHOS: THE CRIMSON CHORUS; HOW THE LIGHT GETS IN: AN EVENING OF NEW AMERICAN MICRO-MUSICALS WORKS; BREAKING GROUND (STUDENT LEADERSHIP PROGRAM); INTERSECTING CHORDS and more.
Dan Markley serves as NYMF Executive Director & Producer. Curation of the 2017 Festival is led by Rachel Sussman as Producing Artistic Director. A Grand Jury panel of industry experts helped to determine the musical lineup of the Festival.
Photo Credit: Genevieve Rafter Keddy

From EMOJILAND-Cooper Howell, Laura Nicole Harrison (Book. Music and Lyrics), Jordon Bolden, Brandon L. Armstrong and Jessie Alagna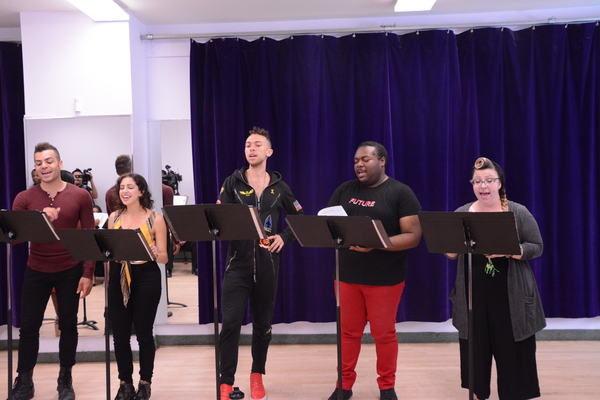 -Cooper Howell, Laura Nicole Harrison (Book. Music and Lyrics), Jordon Bolden, Brandon L. Armstrong and Jessie Alagna

Megan Kane and Angela Wildflower

Cooper Howell and Laura Nicole Harrison

Keith Harrison (Book, Music and Lyrics)

Megan Kane, Angela Wildflower, Cooper Howell, Laura Nicole Harrison and Jordon Bolden

Chloe Fox, Alex G. Kunz, Megan Kane, Angela Wildflower, Jessie Alagna and Laura Nicole Harrison

Jessie Alagna

From-THE GUNFIGHTER MEETS HIS MATCH-Chelsea Retzloff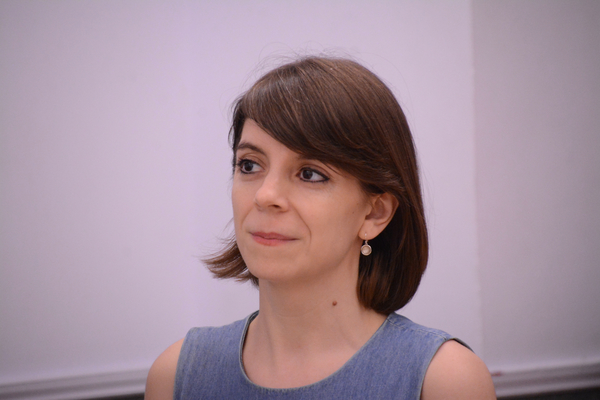 Abby Payne (Book, Music and Lyrics)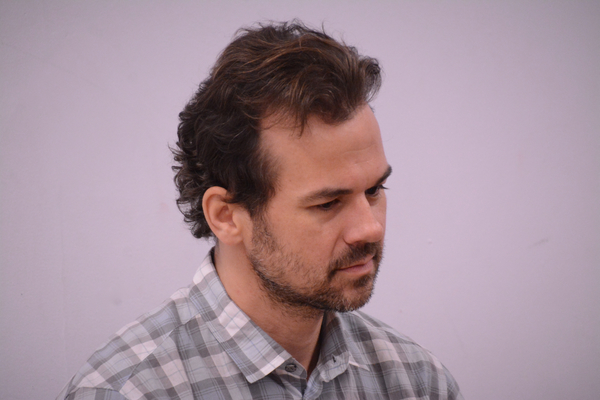 Craig Winberry

Jeff Davis and Emily Vetsch

Jeff Davis and Emily Vetsch

Jeff Davis and Emily Vetsch

Jeff Davis and Emily Vetsch

Jeff Davis

Jeff Davos. Emily Vetsch, Craig Winberry, Abby Payne and Chelsea Retzloff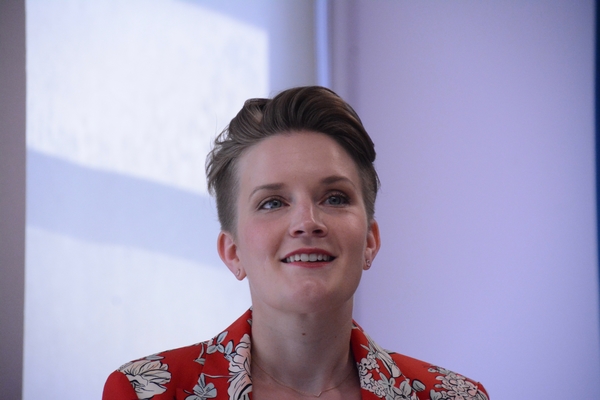 From SONATA 1962-Katherine M. Carter

Thomas Hodges (Music and Lyrics)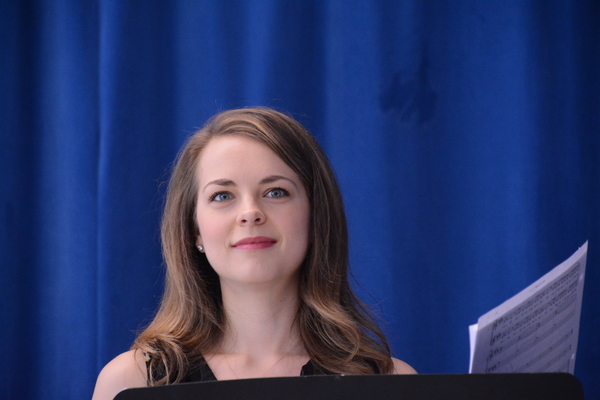 Christina Maxwell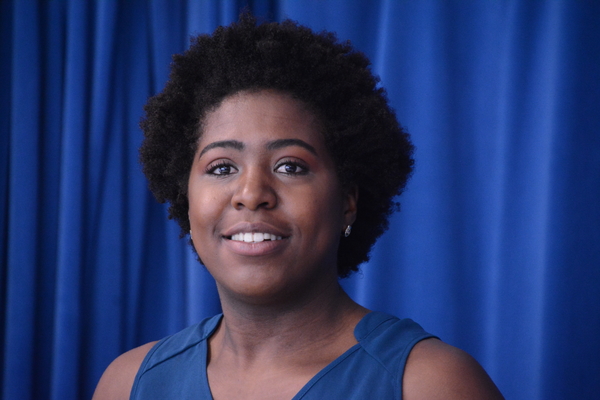 AnnEliza Canning-Skinner

Patricia Loughrey, Thomas Hodges, Christina Maxwell and AnnEliza Canning-Skinner

Christina Maxwell and AnnEliza Canning-Skinner

AnnEliza Canning-Skinner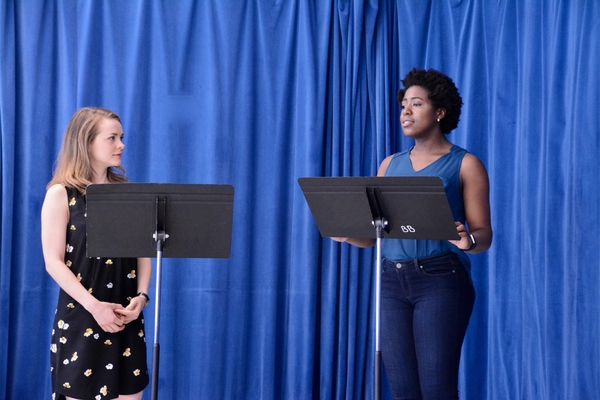 Christina Maxwell and AnnEliza Canning-Skinner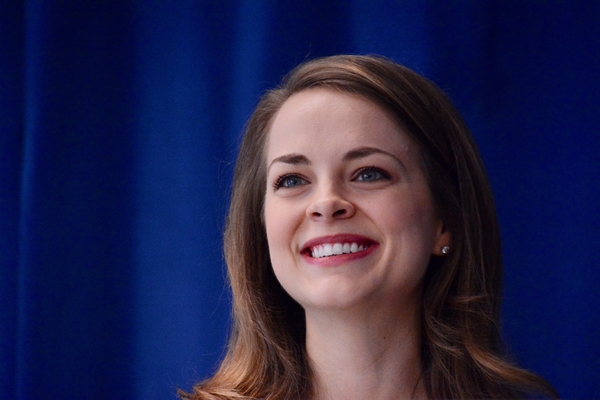 Christina Maxwell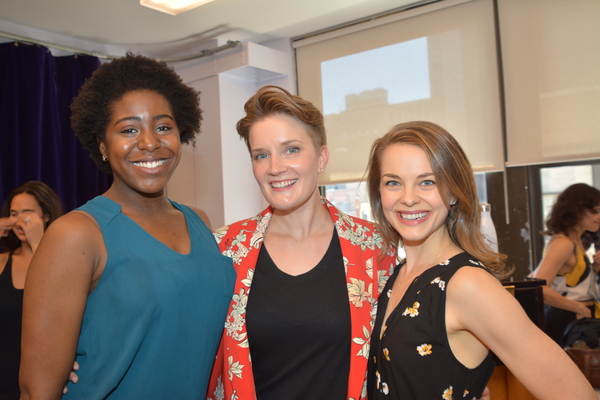 AnnEliza Canning-Skinner, Katherine M. Carter and Christina Maxwell

From PEDRO PAN-Rebecca Aparicio (Book) and Stephen Anthony Elkins (Music and Lyrics)

Natalie Toro

Gregory Diaz IV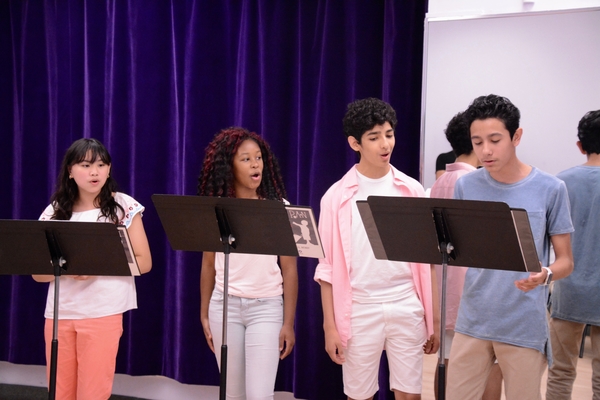 Sisley Carretas, Taylor Caldwell, Diego Lucano and Julian Silva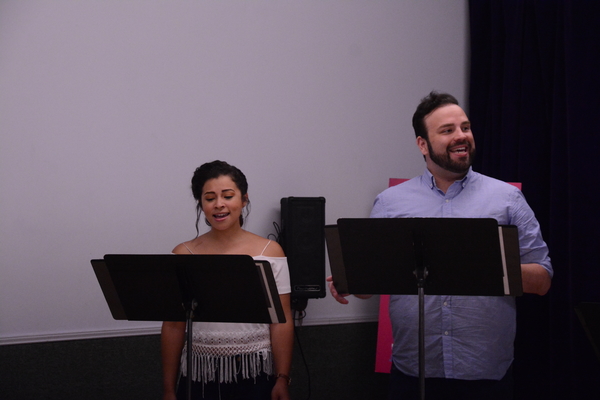 Cherry Torres and Rodrigo Ignacio Cruz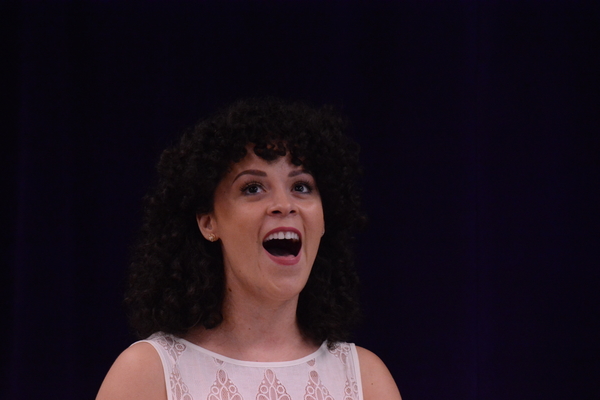 Genny Lis Padilla

Genny Lis Padilla, Gregory Diaz IV and Wilson Jermaine Heredia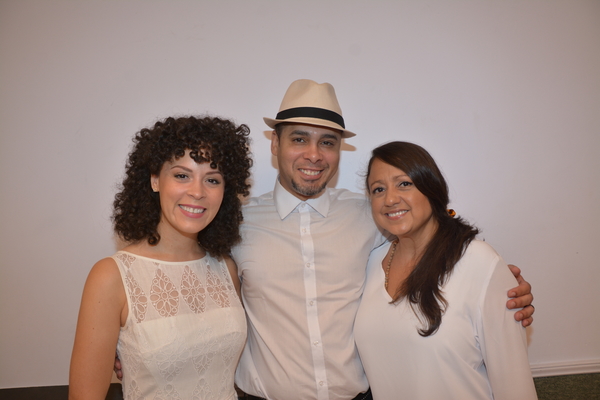 Genny Lis Padilla, Wilson Jermaine Heredia and Natalie Toro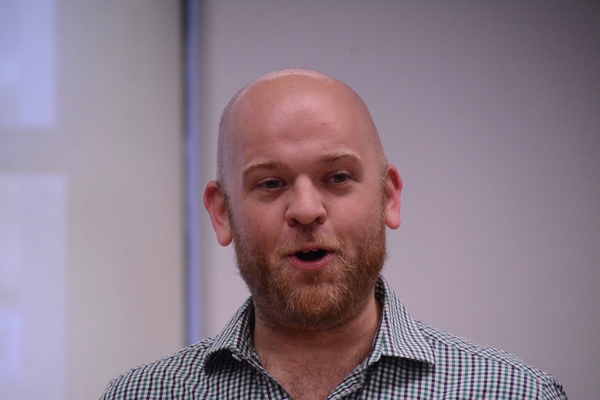 From WHAT'S YOUR WISH?-Jonathan Foster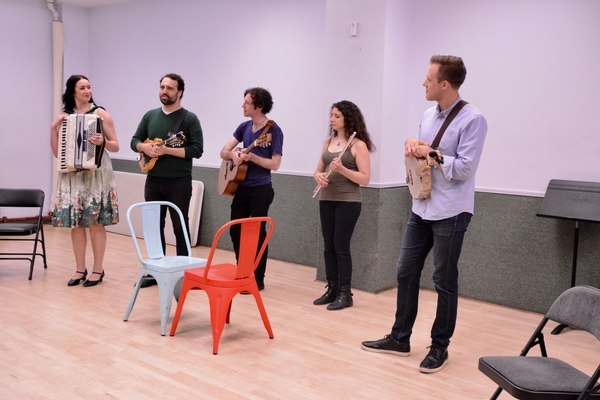 Juliana Wheeler, Sam De Roest, Kyle Acheson, Lindsay Zaroogian and Joshua Stenseth

Juliana Wheeler, Sam De Roest, Kyle Acheson, Lindsay Zaroogian and Joshua Stenseth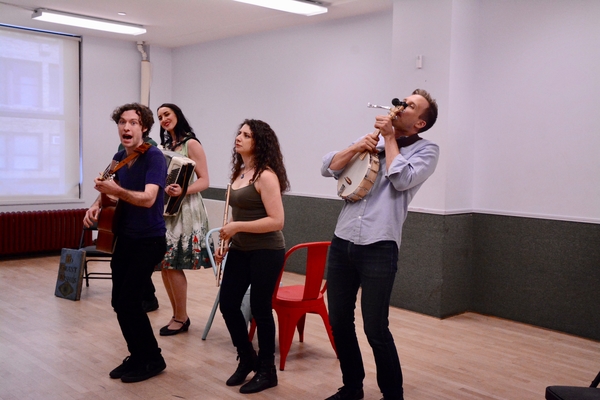 Juliana Wheeler, Sam De Roest, Kyle Acheson, Lindsay Zaroogian and Joshua Stenseth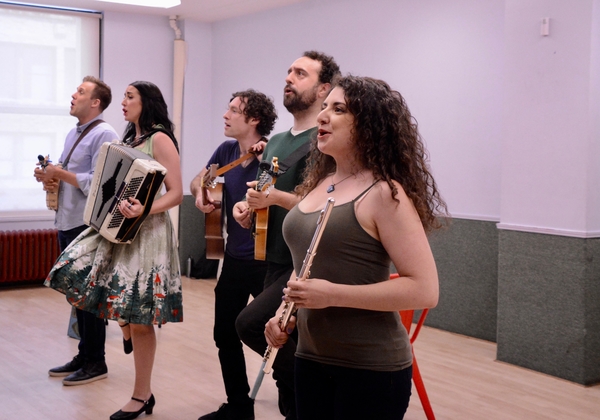 Joshua Stenseth, Juliana Wheeler, Kyle Acheson, Sam De Roest and Lindsay Zaroogian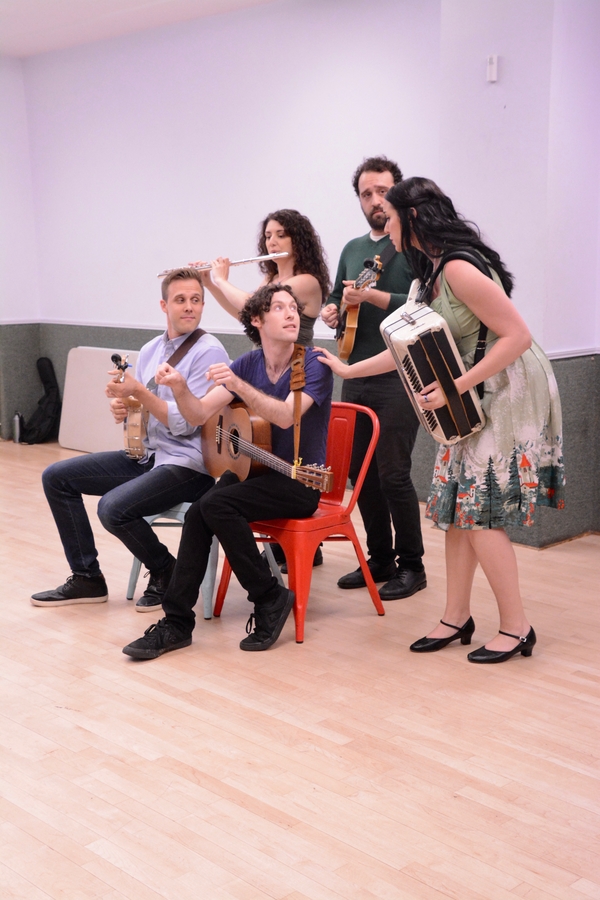 Joshua Stenseth, Kyle Acheson, Lindsay Zaroogian, Sam De Roest and Juliana Wheeler

Joshua Stenseth, Kyle Acheson, Lindsay Zaroogian and Sam De Roest

Kyle Acheson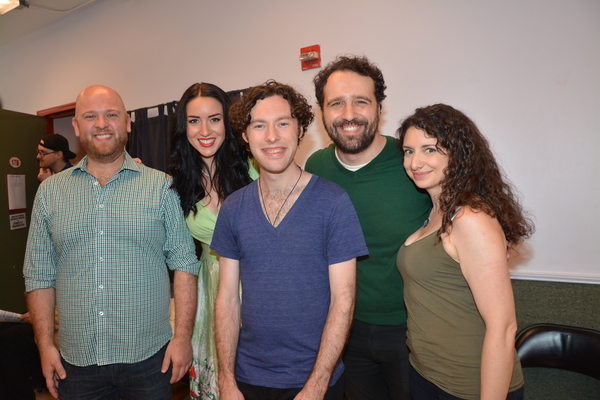 Jonathan Foster, Juliana Wheeler, Kyle Acheson, Sam De Roest and Lindsay Zaroogian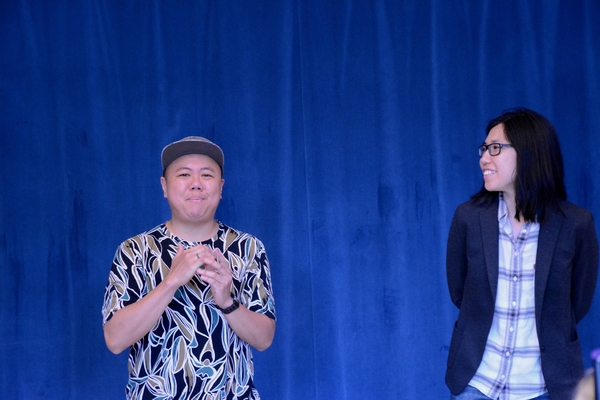 From INTERSTATE-Kit Yan (Book and Lyrics) and Melissa Li (Book and Lyrics)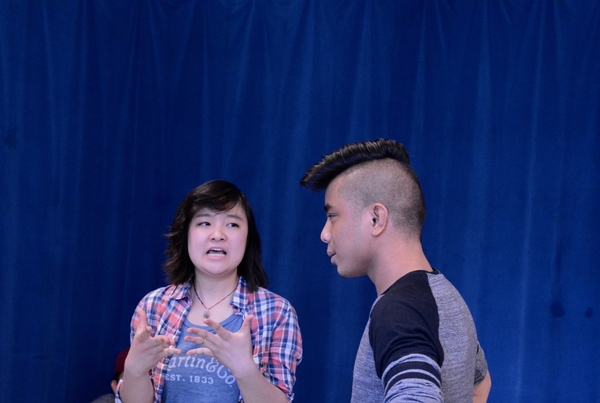 Angel Lin and Jon Viktor Corpuz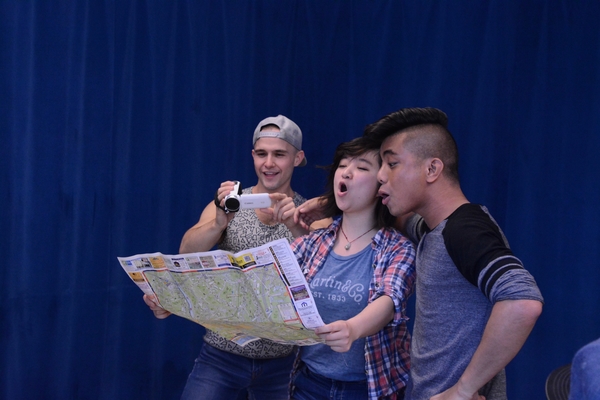 Andreas Wyder, Angel Lin and Jon Viktor Corpuz

Jon Viktor Corpuz and Angel Lin

Kiet Tao Cao and Jon Viktor Corpuz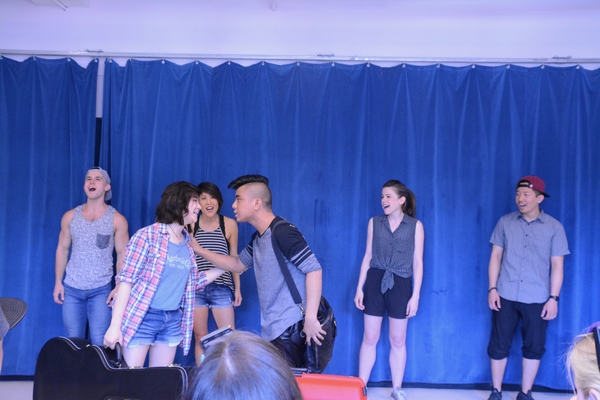 Andreas Wyder, Angel Lin, Michelle Noh, Jon Viktor Corpuz, Allison Linker and Kiet Tai Cao

Andreas Wyder, Michelle Noh, Jon Viktor Corpuz, Angel Lin, Allison Linker and Kiet Tai Cao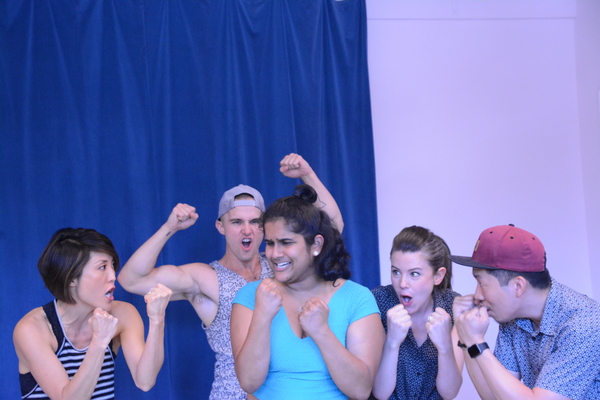 Michelle Noh, Andreas Wyder, Sushma Saha, Allison Linker and Kiet Tai Cao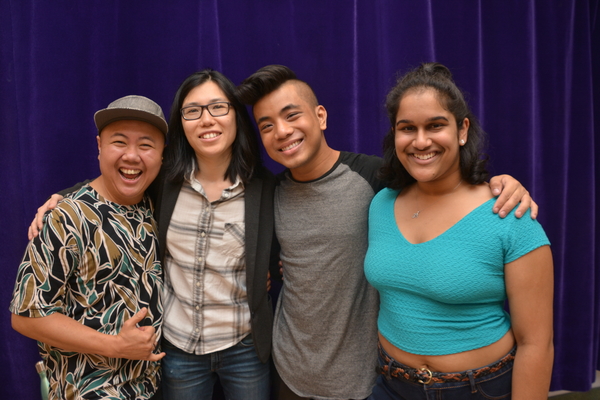 Kit Yan, Melissa Li, Jon Viktor Corpuz and Sushma Saha