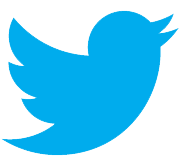 TWITTER WATCH
@RebeccaAparicio - 12/16/21 09:22pm So excited for this play!!!
@RebeccaAparicio - 11/12/21 12:39am Thank you @TeatroGALA ! I can't wait!
MORE TWEETS
Latest News on Rebecca Aparicio
Latest News on Rebecca Aparicio
Rebecca Aparicio News
Preston Truman Boyd, David Benoit & More Announced for World Premiere of BRUCE at Seattle Rep
by Chloe Rabinowitz - Apr 18, 2022
Seattle Rep today announced complete casting of its world-premiere production of Bruce, the new musical is based on Carl Gottlieb's The Jaws Log, a novel about the making of the iconic film. Bruce will perform on the Bagley Wright stage from May 27-June 26, 2022, and will celebrate its official opening night on June 8.
Roundabout Announces The Refocus Project Second Season
by Chloe Rabinowitz - Apr 18, 2022
Roundabout Theatre Company has announced the second season of The Refocus Project, its multiyear project to elevate and restore marginalized plays to the American canon.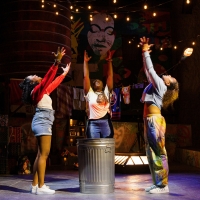 BWW Review: BEASTGIRL Holds Audiences Spellbound at the Kennedy Center's Studio K
by Morgan Musselman - Apr 12, 2022
BEASTGIRL, a captivating new musical centered around three first-generation Dominican-American sisters, begins its world premiere at the Kennedy Center's Studio K this month. Don't miss your chance to see it.
Complete Cast and Creative Team Announced for the World Premiere of BEASTGIRL
by Chloe Rabinowitz - Mar 22, 2022
 The John F. Kennedy Center for the Performing Arts has announced the full cast and creative team for Beastgirl, a Kennedy Center-commissioned world premiere for young adults based on the book Beastgirl and Other Origin Myths by New York Times bestselling author Elizabeth Acevedo.
BWW Review: LA CASA DE LA LAGUNA at GALA Hispanic Theatre
by Rachael F. Goldberg - Feb 9, 2022
'La Casa de la Laguna' is a fascinating and thoughtful play, and carefully balances delicate conversations about statehood and independence, race, colonialism, and socio-economic status, and gender. The result is a deeply political and nuanced production that touches on issues that are as relevant today as they were in the mid-twentieth century.
Songs From the New Musical SALOME VS. JOHN To Be Presented At Queens Theatre This Saturday
by Chloe Rabinowitz - Oct 20, 2021
This Saturday, October 23rd at 6:15pmEST, songs from the new musical, SALOMÉ VS. JOHN by Rebecca Aparicio and Stephen Elkins, will be performed in concert at Queens Theatre as part of the City Artist Corps Showcase.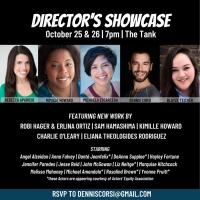 The Tank Announces Director's Showcase
by Chloe Rabinowitz - Oct 18, 2021
The Tank will feature a Director's Showcase produced by Dennis Corsi (Artistic Director of The Fresh Fruit Festival and Director of New Works at Live & In Color) featuring excerpts from bold new work from five directors and six emerging playwrights.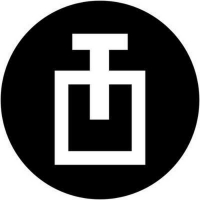 The Tank Announces In-Person and Digital Programming for LIMEFEST in August
by Chloe Rabinowitz - Aug 2, 2021
The Tank announced today the full line up for Lime Fest, which will present 20 performances between Saturday August 14– Saturday August 28, 2021. The Tank's LimeFest celebrates a dozen new works by over 80 emerging artists who identify as women, nonbinary or gender non-conforming to make way for more gender parity in the performing arts.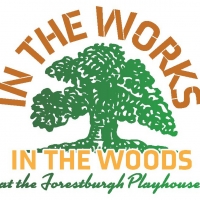 Forestburgh Playhouse Announces IN THE WORKS~IN THE WOODS Arts Festival
by A.A. Cristi - Jul 15, 2021
Forestburgh Playhouse announced today the creation of In the Works~In the Woods, a new annual arts festival to take place September 9-12, as part of its 75th Anniversary Season.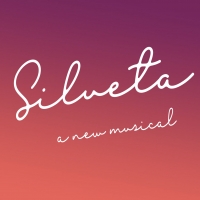 BWW Previews: SILUETA at Power Street Theater
by Peter Danish - Jul 2, 2021
PST presents SILUETA, a new musical for Philadelphians, bringing the stories of immigrants and refugees to the front.
Rebecca Aparicio Videos

BWW TV: Get a Taste of What's to Come at NYMF 2018- Previews of INTERSTATE, SONATA 1962 and More!
by BroadwayWorld TV - Jun 30, 2018
Earlier this week, New York Musical Festival held a special, behind-the-scenes look at six brand new musicals. Join the cast and creative teams of EMOJILAND, INTERSTATE, THE GUNFIGHTER MEETS HIS MATCH, SONATA 1962, WHAT'S YOUR WISH?, and PEDRO PAN for a sneak peek at these New York Musical Festival productions below!