Latest News on Jonathan Foster
Jonathan Foster News
Thicket & Thistle to Present Second Annual Thistlie Awards in October
by Chloe Rabinowitz - Sep 21, 2022
Thicket & Thistle has announced the date for this year's second annual THISTLIE AWARDS. The Thistlies honor the great contributions to the world of Musical Theatre from independent artists, daring production companies, and benevolent theatre organizations across the country over the past year.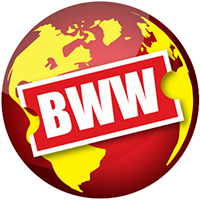 THE WATERMAN Will Run at The Players Theatre This September
by Stephi Wild - Aug 6, 2021
The Waterman was first performed as a staged reading at the January 2013 Fertile Ground Festival in Portland, OR. The Part-Time Playhouse live-streamed a staged reading in Portland in May 2013. It had 2 runs at Action/Adventure Theater in November 2013 and January 2014.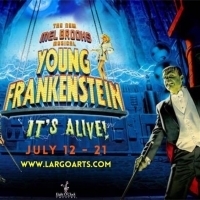 BWW Review: Eight O'Clock Theatre Puts on the Ritz with Mel Brooks' YOUNG FRANKENSTEIN
by Peter Nason - Jul 12, 2019
It's a marvelous production of a so-so musical.

Photo Coverage: NYMF Previews New 2018 Shows
by Genevieve Rafter Keddy - Jun 27, 2018
Yesterday, New York Musical Festival held a special, behind-the-scenes look at six brand new musicals. Join the cast and creative teams of EMOJILAND, INTERSTATE, THE GUNFIGHTER MEETS HIS MATCH, SONATA 1962, WHAT'S YOUR WISH?, and PEDRO PAN for a sneak peek at these New York Musical Festival productions in the photos below!

Director Lee Blakeley Passes Away Age 45
by Julie Musbach - Aug 7, 2017
Lee Blakeley, director of opera, musical theatre and theatre has died at the age of 45 of a heart attack. Lee was born in Yorkshire and studied at the Royal Scottish Academy of Music and Drama and at the University of Glasgow, graduating with the prize for directing.
Second Season of Syfy's 12 MONKEYS to Premiere in April
by Tyler Peterson - Mar 22, 2016
 Syfy's critically-acclaimed time-travel thriller 12 MONKEYS returns for its second season on Monday, April 18 at 9PM ET/PT with 13 all-new episodes.  Aaron Stanford (James Cole), Amanda Schull (Dr. Cassandra Railly), Kirk Acevedo (Ramse), Barbara Sukowa (Katarina Jones), Emily Hampshire (Jennifer Goines) and Todd Stashwick (Deacon) once again star in the drama from co-creators Terry Matalas and Travis Fickett ("Nikita").
Seventh Annual Kevin Kline Awards - Full Winners!
by BWW Special Coverage - Apr 4, 2012
The Ceremony for the Seventh Annual Kevin Kline Awards took place last night at the Loretto-Hilton Theater, honoring productions in St Louis from 2011. We've got the full list of nominees and winners below.
BWW Reviews: Mustard Seed Theatre Premieres Dramatic New Play - FALLING
by Chris Gibson - Sep 4, 2011
Playwright Deanna Jent's FALLING is an intriguing piece of theatre, drawing on her own real life experiences caring for a teenager with autism, but creating something wholly original in the process. As the parent of a five year old, there's a frightening aspect to watching this tale unfold, thinking all the while that this could have been something I'd have had to deal with had this specific condition occurred to my own darling little boy. It's a scary thought indeed, and one that constantly cropped up in my head as I watched the story unfold. Would I have had the inner strength necessary to cope with such a problematic situation? Would my marriage have been able to withstand the strain? Mustard Seed Theatre's production raises these questions and more while also managing to entertain and bring a certain degree of good humor to the proceedings as well.
BWW Reviews: New Line Theatre's Powerful and Provocative Production of BARE: A POP OPERA
by Harrison Kaplan - Jun 7, 2011
At a time in our history when gay teens are committing suicide at an astounding and alarmingly high rate, a show like BARE: A POP OPERA shines a bright and important light on their struggles to deal with their difficulties in coping with accepting, and be accepted, for who they are. There are no easy answers to be found here, only questions that demand real solutions and not simple platitudes or religious dogma. New Line Theatre's current production of BARE is a devastatingly powerful presentation that features a strong and talented cast performing at an exceptional level under director Scott Miller's sure hand.