Latest News on Melissa Li
Melissa Li News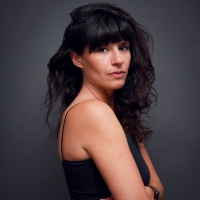 New York Stage and Film Announces Liz Carlson as Interim Artistic Director
by Stephi Wild - Oct 27, 2022
New York Stage and Film announced today that Artistic Director Chris Burney will be leaving at the end of his contract in December 2022 to pursue new, professional opportunities in education and commercial theatre. Liz Carlson, who has been part of NYSAF for more than 15 years, most recently serving as Artistic Producer, will become the Interim Artistic Director effective immediately.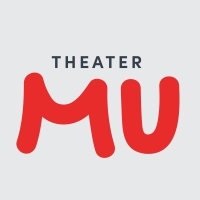 Theater Mu Announces 2022/23 Season Featuring Four World Premieres
by Chloe Rabinowitz - Aug 22, 2022
To celebrate 30 years of Theater Mu, its 2022/23 season—dubbed the Pearl Anniversary season—will feature four world premieres and a conference honoring Asian American theater luminaries.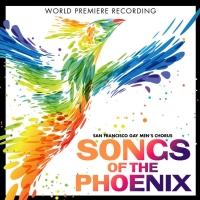 SONGS OF THE PHOENIX, Featuring Sondheim, Schwartz, Lippa, and More, Available Now
by Stephi Wild - Jun 24, 2022
Just in time to celebrate Pride weekend! The live recording of Songs of the Phoenix, will be available everywhere, digitally, Friday, June 24th. Songs of the Phoenix features music by composers and lyricists Ty Defoe, Alexandra Elle, Siedah Garrett, Joriah Kwame, Daniel Lazour, Patrick Lazour, Melissa Li, Andrew Lippa, Ingrid Michaelson, Stephen Schwartz, Stephen Sondheim, Diana Syrse, and Kit Yan.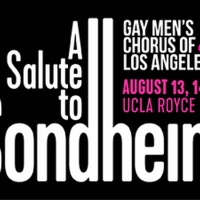 Gay Men's Chorus of Los Angeles to Present A SALUTE TO SONDHEIM Featuring New Work by Andrew Lippa & More
by Chloe Rabinowitz - Jun 3, 2022
Gay Men's Chorus of Los Angeles announced today that its season will conclude with A Salute to Sondheim, featuring special guest artist John Holiday (NBC's The Voice and Matthew Aucoin's Eurydice at The Metropolitan Opera).
Cast Announced for INTERSTATE Presented by East West Players
by Chloe Rabinowitz - May 10, 2022
East West Players has announced casting for the rolling world premiere of INTERSTATE, an Asian-American pop-rock poetry musical that follows Dash, a transgender spoken word performer who becomes internet-famous along with his best friend Adrian, a lesbian singer-songwriter.
BWW Preview: NEW EYES FESTITVAL at Theater Mu
by Jared Fessler - Apr 5, 2022
This series of staged readings of new works from Asian American playwrights is an artistic incubator for thoughts and ideas looking to be born onto the stage. For the 2022 festival, our playwrights are our Andrew W. Mellon Foundation Playwright-in-Residence Saymoukda Duangphouxay Vongsay, Katie Ka Vang and composer Melissa Li, and Keiko Green, who was one of our inaugural Mu Tang Clan members this past year.
2021 Jonathan Larson Grant Recipients Announced
by Stephi Wild - Feb 11, 2022
The Jonathan Larson Grant is an unconditional annual investment in individual talent. The grant is awarded to musical theatre composers, lyricists, and librettists, or writing teams, early in their career, to support artistic endeavors and safeguard long-term music writing careers.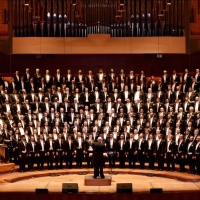 San Francisco Gay Men's Chorus To Present VOICES RISING
by A.A. Cristi - Feb 9, 2022
Today, San Francisco Gay Men's Chorus Artistic Director Dr. Timothy Seelig and Executive Director Chris Verdugo announced Voices Rising, a one-night-only event taking place on Sunday, April 10 at 7:30 p.m. at San Francisco's Davies Symphony Hall.
The Green Room 42 Announces Holiday Lineup
by Chloe Rabinowitz - Dec 9, 2021
The Green Room 42 has announced their line-up through the holidays and New Year's Eve. Located inside YOTEL Times Square (570 Tenth Avenue, Fourth Floor), The Green Room 42 is Broadway's newest, most spacious, and funkiest cabaret club.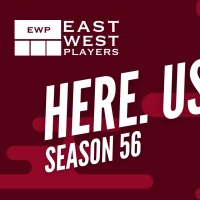 East West Players to Launch 56th Anniversary Season, 'Here. Us. Now!'
by Chloe Rabinowitz - Nov 6, 2021
Shows presented throughout 2022 feature the long awaited EWP premiere of Stephen Sondheim's darkly comic Tony-Award winning musical Assassins, Interstate, Melissa Li and Kit Yan's Asian-American pop-rock poetry musical, the world premiere of Inda Craig-Galván's The Great Jheri Curl Debate, and Prince Gomolvilas' The Brothers Paranormal.
Melissa Li Videos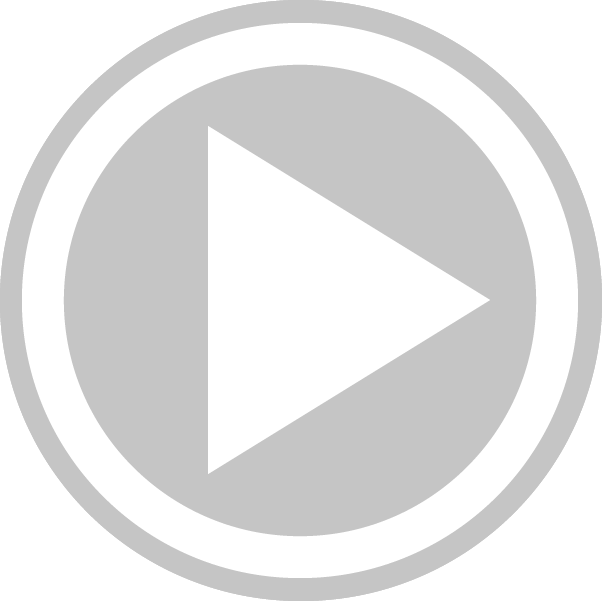 BWW TV: Get a Taste of What's to Come at NYMF 2018- Previews of INTERSTATE, SONATA 1962 and More!
by BroadwayWorld TV - Jun 30, 2018
Earlier this week, New York Musical Festival held a special, behind-the-scenes look at six brand new musicals. Join the cast and creative teams of EMOJILAND, INTERSTATE, THE GUNFIGHTER MEETS HIS MATCH, SONATA 1962, WHAT'S YOUR WISH?, and PEDRO PAN for a sneak peek at these New York Musical Festival productions below!