Photo Coverage: JERSEY SHORE's Vinny Guadagnino Joins THAT BACHELORETTE SHOW
Beginning Saturday, October 3, 2015, That Bachelorette Show, off-Broadway's biggest dance party and spoof of ABC's "The Bachelorette," welcomes actor and reality starVinny Guadagnino of MTV's "Jersey Shore." He'll play Giovanni Giovanni, ex-boyfriend and hopeful suitor of the titular bachelorette. Guadagnino joins a cast led by former Miss New York USA and Fox New's "Red Eye" panelist Joanne Nosuchinsky as bachelorette Adriana Orlando.
AndrewAndrew, the identically-dressed, always-fashionable tastemakers / DJs / designing duo, will now be spinning an all-'90s soundtrack for this "dancing room only," immersive reality-TV parody every Saturday night at That Bachelorette Show's new home in NYC's Copacabana (268 West 47th Street).
After eight years and no ring, Adriana is desperate for a fresh start after breaking things off with her high school sweetheart, Giovanni Giovanni - so desperate, in fact, that she's putting her love life in the hands of the interactive dating competition, "That Bachelorette Show." As the eligible heartthrobs try to dance their way into Adriana's heart, Giovanni Giovanni makes a play for a second chance. Can he compete with the Heart Surgeon, the British Rock Star, the Prince, and the rest of her spoof-tastic suitors? With all these choices, how will Adriana choose a husband? She won't have to - the audience will!
At That Bachelorette Show, audiences will dance it up to their favorite '90s hits spun by superstar DJs AndrewAndrew as the bachelors vie for votes in dance contests, ab-offs and more. Over the course of the show, they'll slowly be eliminated by audience vote until only one remains. The rest are up for grabs. That Bachelorette Show is perfect for a date night of dancing, a girls' night out, birthday parties, and - of course - bachelorette parties.
The production stars Joanne Nosuchinsky as Adriana Orlando, Andy Peeke as Malcolm Love, Russell Daniels as Brian Burtleman, Pedro de Leon as Dr. Lencho, James Royce Edwards as Nicky Fangs, Douglas Goodhart as Prince Al Zaheed, B.J. Gruber as Zeke Double Moon Turtle, Bret Lada as Tripp Swift, Bennett Leak as Tristan di Stefano,Kelsey J. Nash as Lt. Col. Tyler Peck, Gavyn Pickens as Mack Jenkins, Lukas Poost as Judder Jones, Rachel Hirschfeld as Ricki Ronzoni, and Vinny Guadagnino as Giovanni Giovanni.
Created and directed by Ken Davenport, That Bachelorette Show features choreography by Jessica West Regan, lighting design by Jamie Roderick, and costume design by Travis Chinick.
For more information, visit www.ThatBacheloretteShow.com.
Photo Credit: Jennifer Boski

Vinny Guadagnino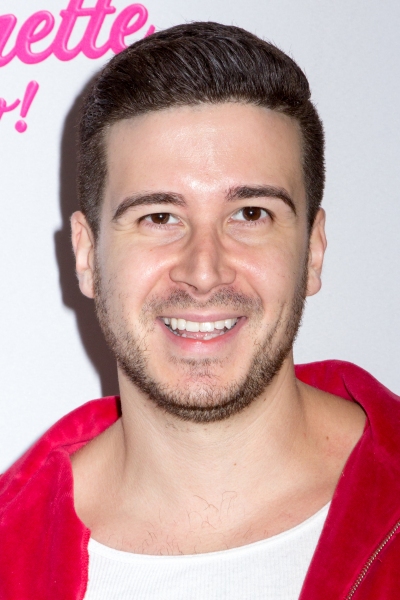 Vinny Guadagnino

Joanne Nosuchinsky, Vinny Guadagnino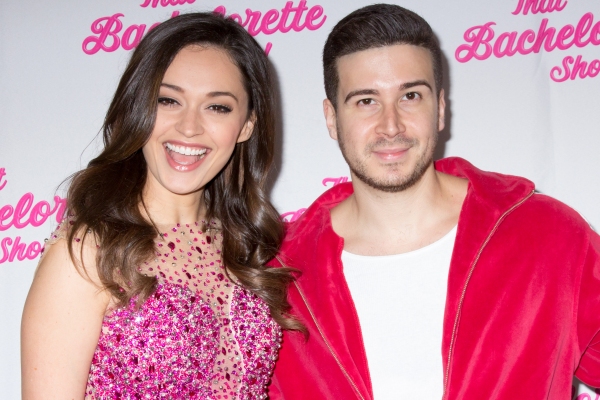 Joanne Nosuchinsky, Vinny Guadagnino

Joanne Nosuchinsky, Vinny Guadagnino

Joanne Nosuchinsky, Vinny Guadagnino

Joanne Nosuchinsky, Vinny Guadagnino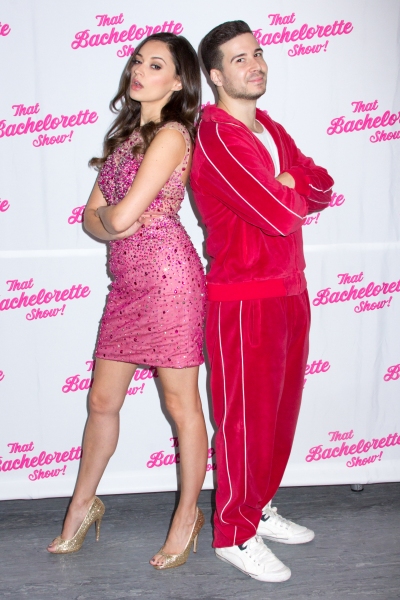 Joanne Nosuchinsky, Vinny Guadagnino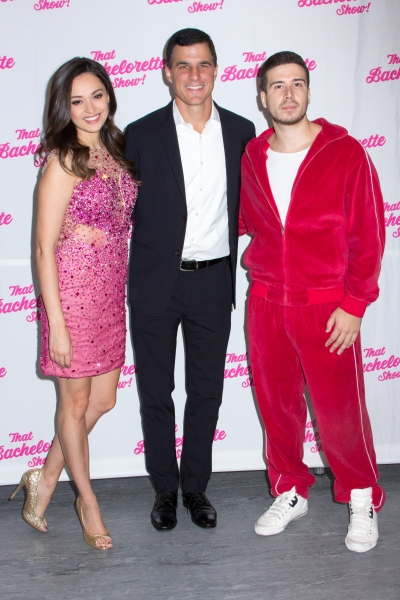 Joanne Nosuchinsky, Ken Davenport, Vinny Guadagnino

Joanne Nosuchinsky, Ken Davenport, Vinny Guadagnino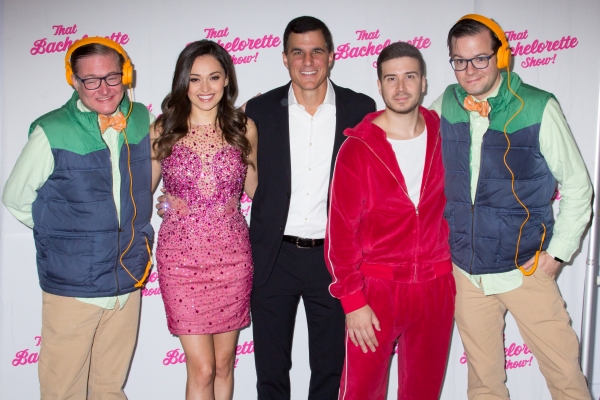 Joanne Nosuchinsky, Ken Davenport, Vinny Guadagnino, AndrewAndrew

Joanne Nosuchinsky, Vinny Guadagnino, AndrewAndrew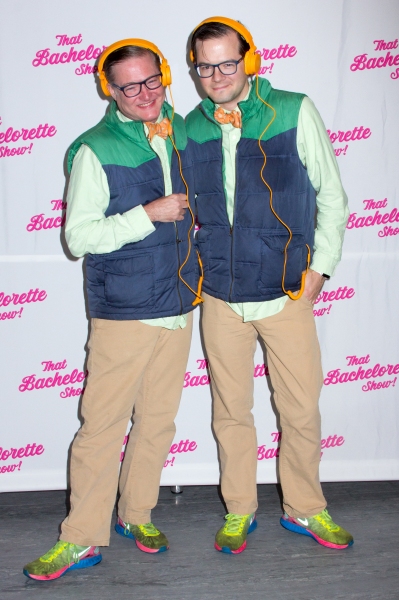 AndrewAndrew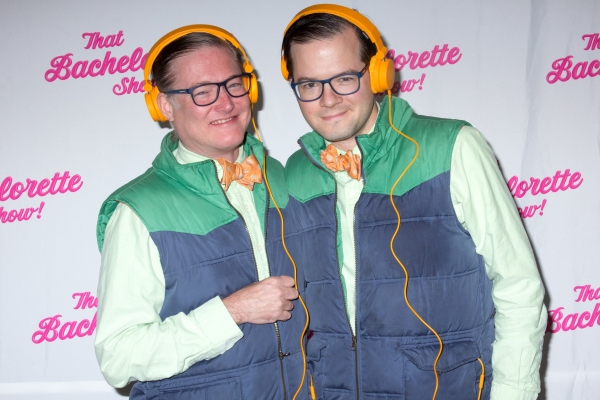 AndrewAndrew

Joanne Nosuchinsky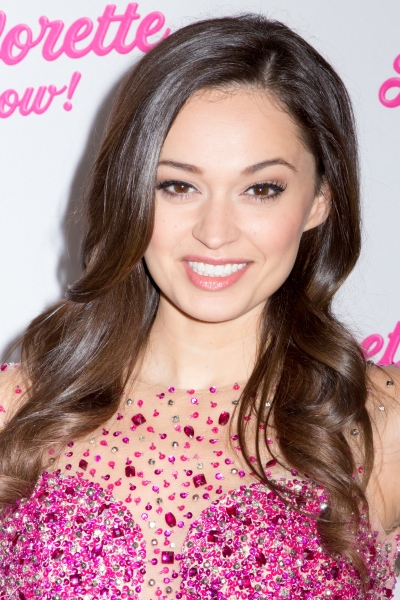 Joanne Nosuchinsky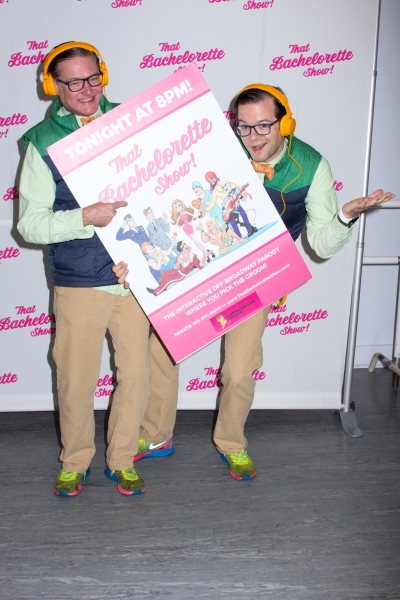 AndrewAndrew

Related Stories