Photo Coverage: Inside Opening Night of F#%KING UP EVERYTHING
Jeremy Handelman/Off The Leash Productions kicked off the Off-Broadway Premiere of F#%KING UP EVERYTHING, the award-winning rock musical comedy by David Eric Davis and Sam Forman last night, March 24, 2013. BroadwayWorld brings you photo coverage from opening night below!
The F#%KING UP EVERYTHING cast includes
Max Crumm
(TV's "You're the One That I Want," Broadway: Grease. Film: Easy A), as Christian Mohammed Schwartzelberg with
Lisa Birnbaum
(I'm Getting My Act Together..., Abraham Lincoln's Big Gay Dance Party),
Dawn Cantwell
(Dog Fight, NYMF's Next Broadway Sensation Winner),
Katherine Cozumel
(Rent, Spring Awakening, The Last Five Years),
Jason Gotay
(Broadway: Bring It On),
George Salazar
(Broadway: Godspell. National Tour: Spring Awakening), and
Douglas Widick
(Films: Hipsters (are Roaming the Campus), Fuck Me,
Ray Bradbury
. Stage: Marat/Sade).F#%KING UP EVERYTHING is a rock musical comedy with bongs, thongs and indie rock songs. It's also an old-fashioned boy-meets-girl love story. When these Brooklyn hipsters aren't true to who they are, they ruin everything. Especially children's puppeteer Christian Schwartzelberg when he meets singer-songwriter Juliana, the girl of his dreams.
F#%KING UP EVERYTHING has music & lyrics by David Eric Davis, a book by Sam Forman and David Eric Davis. It will be directed & choreographed by Jen Wineman, orchestrations & music supervision by Matt Hinkley and music direction by Eli Zoller.
Tickets currently on sale through May 18, 2013. Tickets are $25-$79 (preview tickets are $25-$30) and can be purchased by calling 866-811-4111 or visiting www.fuckingupeverything.com.
Photo Credit: Linda Lenzi


Max Crumm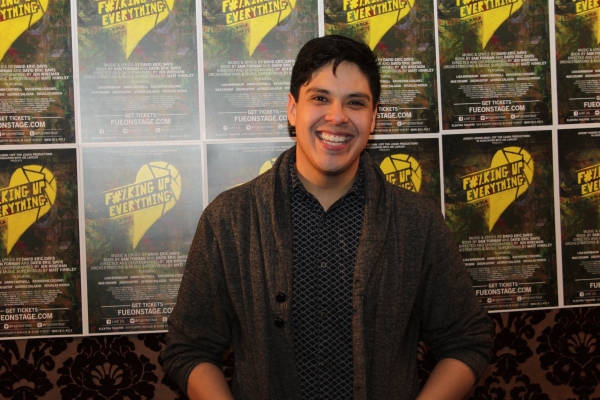 George Salazar

Katherine Cozumel

Lisa Birnbaum

Jason Gotay

Eli Zoller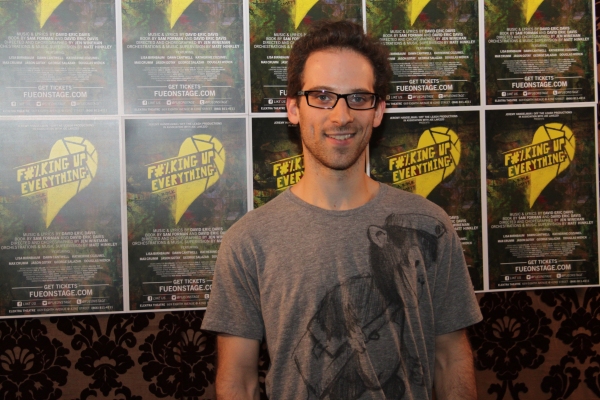 Adam Stoler

Douglas Widick

Dawn Cantwell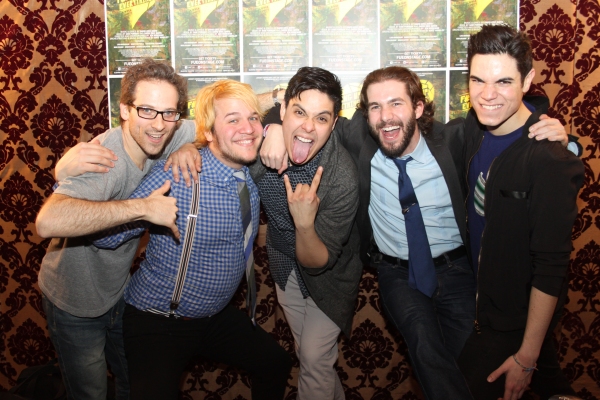 Adam Stoler, Douglas Widick, George Salazar, Eli Zoller and Jason Gotay

Dawn Cantwell, Jason Gotay and Douglas Widick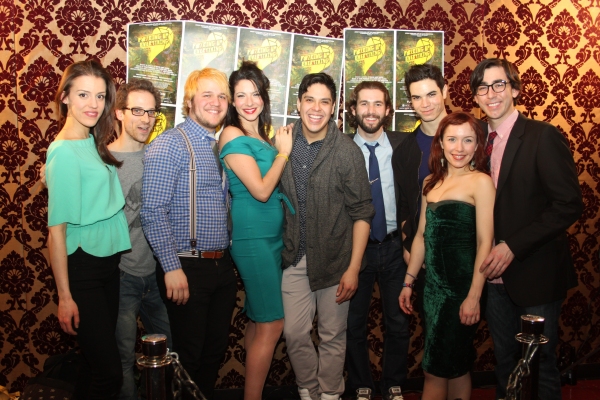 Katherine Cozumel, Adam Stoler, Douglas Widick, Lisa Birnbaum, George Salazar, Eli Zoller, Jason Gotay, Dawn Cantwell and Max Crumm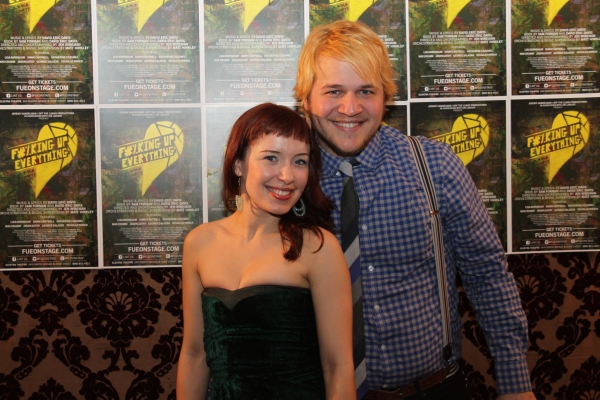 Dawn Cantwell and Douglas Widick

Jeremy Handelman and Joe Lavezzo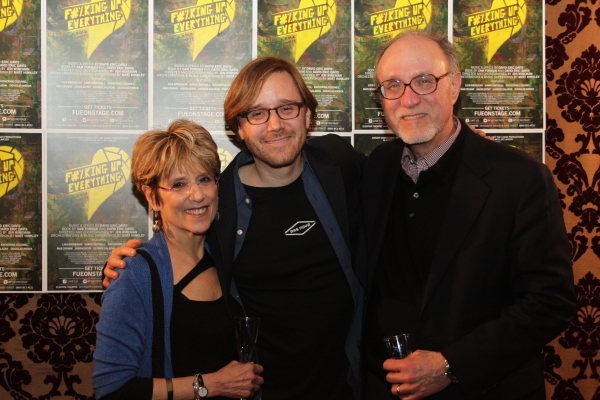 Judy Davis, David Eric Davis an Alan Davis

Sam Forman, David Eric Davis, Jen Wineman and Matt Hinkley

Sam Forman, David Eric Davis, Jen Wineman, Matt Hinkley and Max Crumm

David Eric Davis and Sam Forman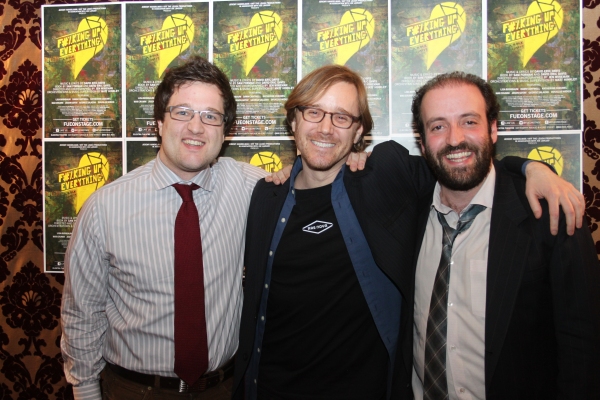 Matt Hinkley, David Eric Davis and Sam Forman

Joe Lavezzo, Matt Hinkley, David Eric Davis, Jeremy Handelman, Jen Wineman and Sam Forman

Cast and Creative Team