Photo Coverage: In the Recording Studio with Norbert Leo Butz, Kate Baldwin & the Cast of BIG FISH
Broadway Records will release the original Broadway cast recording of the new musical Big Fish digitally on Friday, February 7, 2014 and everywhere music is sold on Tuesday, February 11, 2014. The album will be produced by Andrew Lippa and Michael Croiter. Sign up to pre-order at http://amzn.com/B00H3UKZ6E. Big Fish began performances on Thursday, September 5, 2013, officially opened on Sunday, October 6, 2013 and will play its final performance on Sunday, December 29, 2013 at Broadway's Neil Simon Theatre (250 West 52nd Street).
The cast was in the recording studio earlier today and you can check out behind the scenes photos below!
BIG FISH centers on Edward Bloom, a traveling salesman with a huge heart, enormous spirit and an extraordinary vision of the world. Edward's incredible, larger-than-life stories thrill everyone around him - most of all, his devoted wife Sandra. But their son Will, about to have a child of his own, must make his way through the smokescreen of his father's improbable stories to unravel the mystery of who his father truly is. Big Fish is about dreaming, loving and living bigger.
BIG FISH is based on the 1998 novel "Big Fish: A Novel of Mythic Proportions" by Daniel Wallace, and the 2003 critically acclaimed film from Columbia Pictures written by John August and directed by Tim Burton. The film and its soundtrack were nominated for an Academy Award, Grammy Award, 4 Golden Globe Awards and 7 BAFTA Awards. Big Fish had its pre-Broadway world premiere at Chicago's Oriental Theatre in a critically-lauded 5-week engagement in April of 2013.
Photo Credit: Jennifer Broski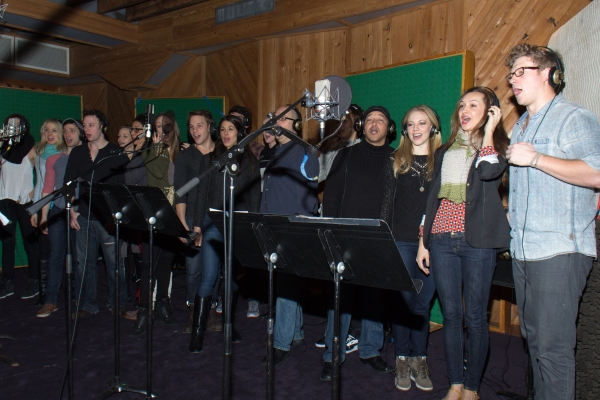 The cast of Big Fish

The cast of Big Fish

The cast of Big Fish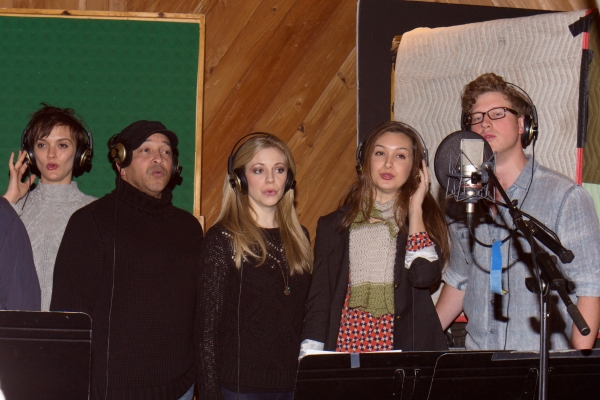 The cast of Big Fish

Bryn Dowling, Robin Campbell, Bree Branker, Sarrah Strimel, Ashley Yeater, Synthia Link, Angie Schworer, Kirsten Scott, Lara Seibert, Leah Hoffman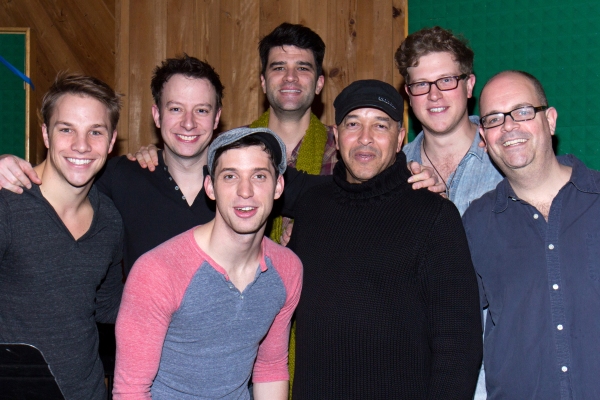 Joshua Buscher, Alex Brightman, Jason Lee Garrett, Ben Crawford, JC Montgomery, Preston Truman Boyd, Brad Oscar

Bobby Steggert, Kate Baldwin, Norbert Leo Butz

Kate Baldwin, Norbert Leo Butz

Kate Baldwin, Norbert Leo Butz

Andrew Lippa, Michael Croiter, Van Dean, Dominick LaRuffa, Jr., Susan Stroman, Rob Hinderliter, John August and the Broadway Records Staff

John August, Susan Stroman, Andrew Lippa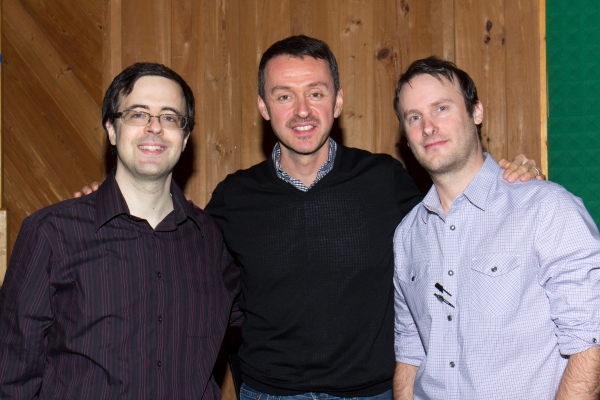 Van Dean, Andrew Lippa, Michael Croiter

Van Dean, Dominick LaRuffa, Jr., Andrew Lippa, Michael Croiter, Rob Hinderliter, and the Broadway Records Staff