Click Here for More Articles on BROADWAY IN BRYANT PARK
Photos: GROUNDHOG DAY, WICKED & More Help Kick Off the Summer at Broadway in Bryant Park!
The best of Broadway will perform for FREE on six consecutive Thursdays this summer with '106.7 LITE FM's Broadway in Bryant Park 2017' - a lunchtime series on the Bryant Park Stage. Hosted by LITE FM's on-air personalities, the 17th annual presentation of open-air, On- and Off- Broadway lunch hour performances will run through Thursday, August 10.
Celebrating 17 years of providing free theatre entertainment, '106.7 LITE FM's Broadway in Bryant Park' will run from 12:30 - 1:30 p.m. ET on the following Thursdays; July 6; July 13; July 20; July 27; August 3; August 10. The Bryant Park stage is located at 6th Avenue between 40th and 42nd Streets. Lawn seating is first-come, first-serve.
The series kicked off just yesterday, hosted by the cast of The Play That Goes Wrong and featuring performances from the casts of Stomp, The Phantom of the Opera, Groundhog Day and Wicked. BroadwayWorld is bringing you photos from the big day below!
Photo Credit: Genevieve Rafter Keddy

Broadway in Bryant Park 2017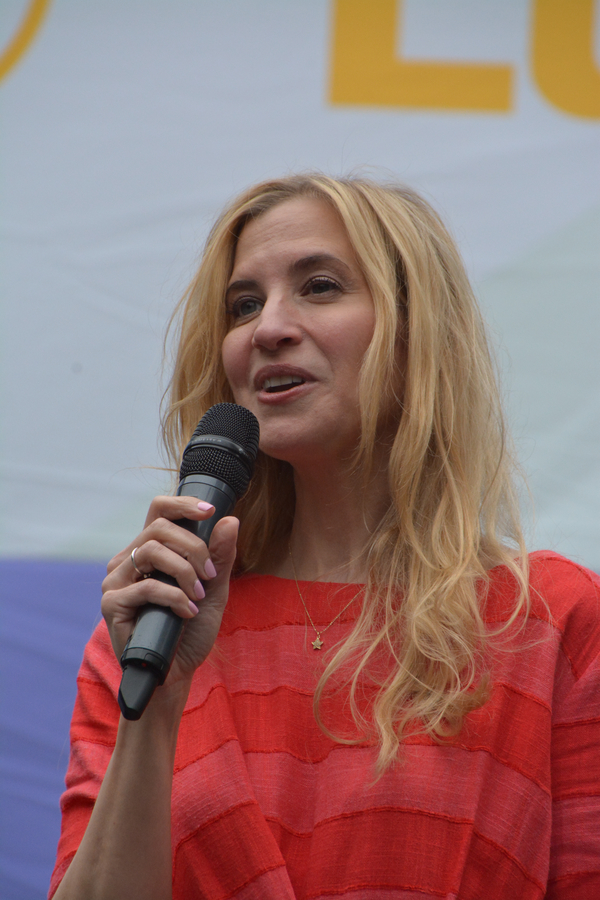 Christine Nagy 106.7 Lite FM's host for today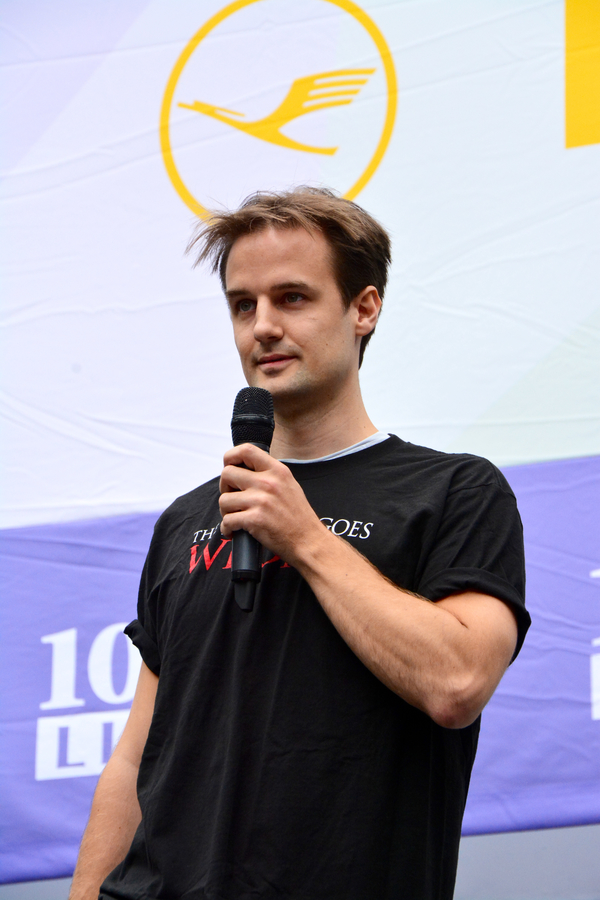 Henry Shields (The Play That Goes Wrong)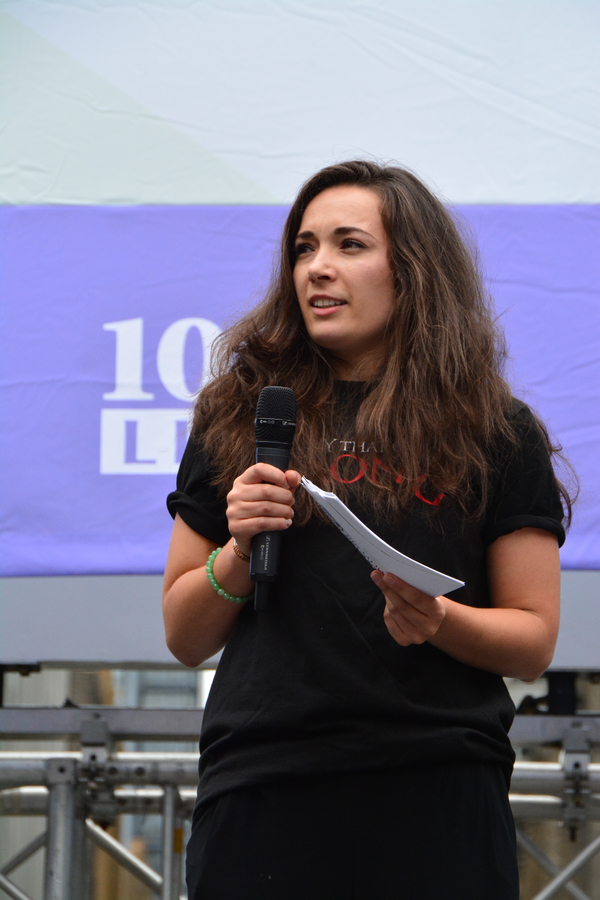 Bryony Corrigan (The Play That Goes Wrong)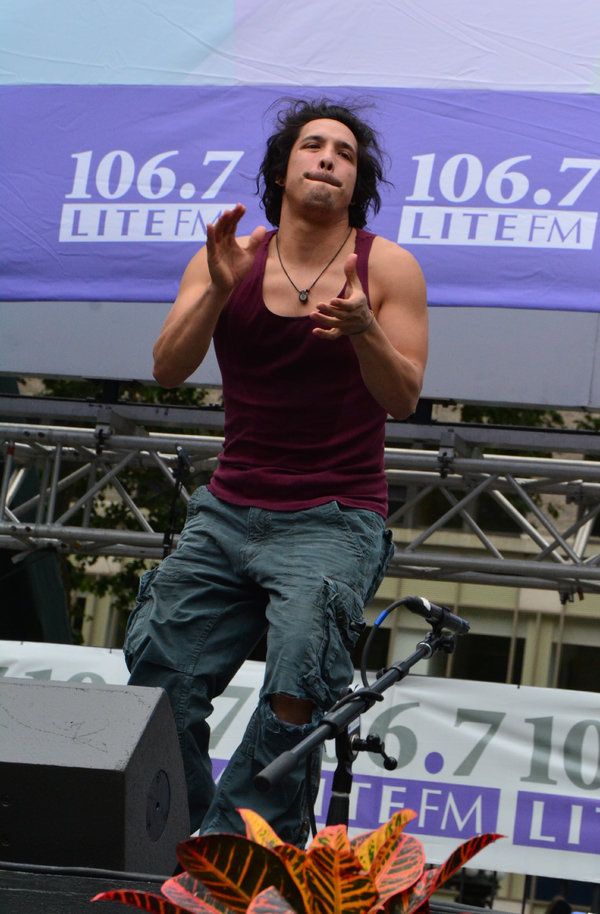 Ivan Salazar

Marivaldo Dos Santos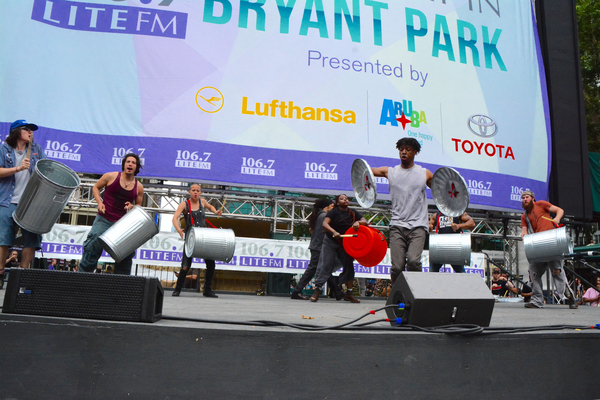 The Cast of Stomp that includes Cade Slattery, Carlos Thomas, Desmond Howard, Ivan Salazar, Jonathon Elkins, Kayla Cowart, Marivaldo Dos Santos and Taylor Lee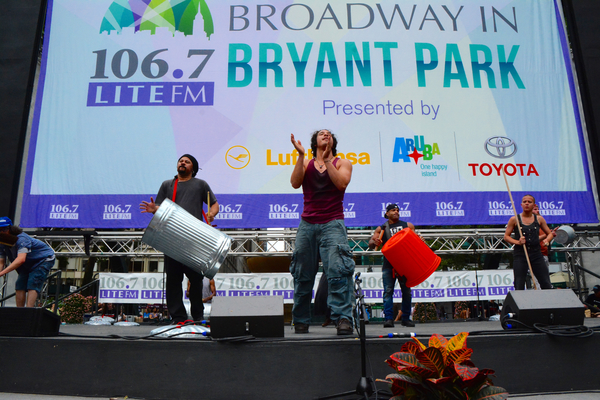 The Cast of Stomp that includes Cade Slattery, Carlos Thomas, Desmond Howard, Ivan Salazar, Jonathon Elkins, Kayla Cowart, Marivaldo Dos Santos and Taylor Lee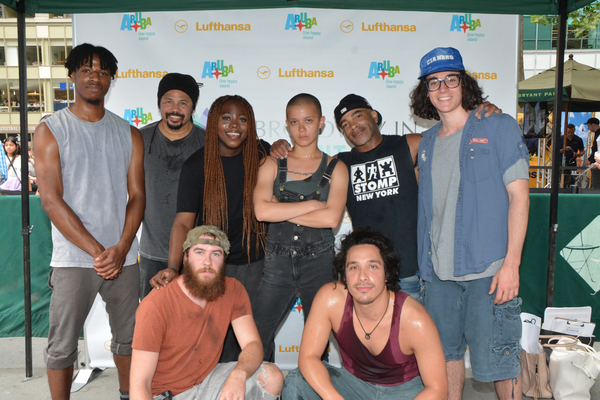 Desmond Howard, Marivaldo Dos Santos, Kayla Cowart, Taylor Lee, Carlos Thomas, Cade Slattery, Jonathon Elkins and Ivan Salazar

From The Phantom of The Opera- Jeremy Stolle, Rachel Eskenazi-Gold and Rodney Ingram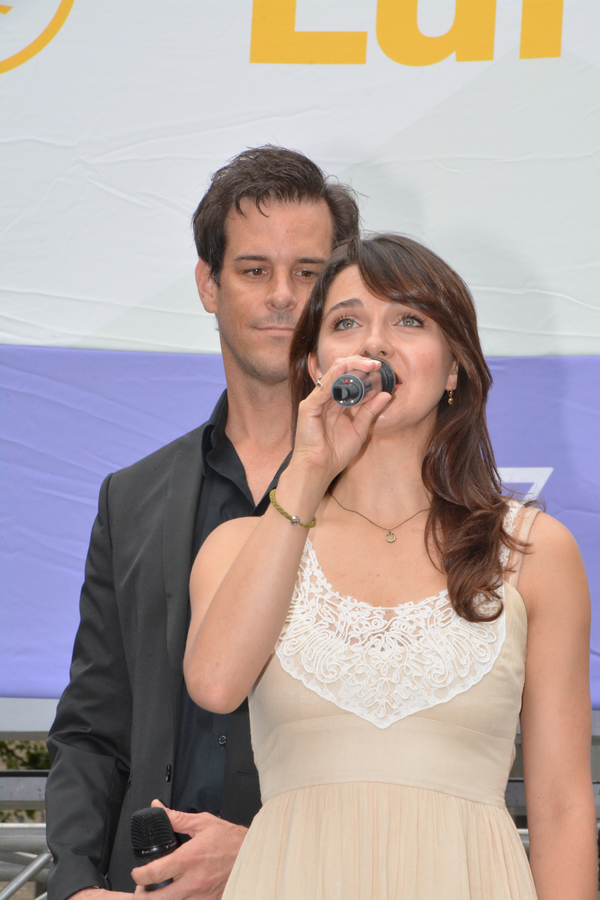 Jeremy Stolle and Rachel Eskenazi-Gold

Jeremy Stolle and Rachel Eskenazi-Gold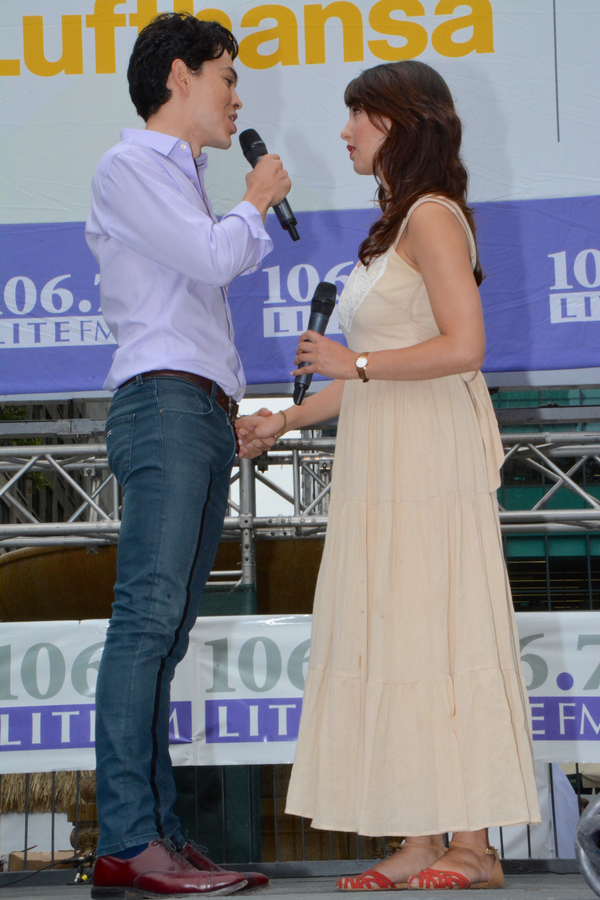 Rodney Ingram and Rachel Eskenazi-Gold

Rodney Ingram and Rachel Eskenazi-Gold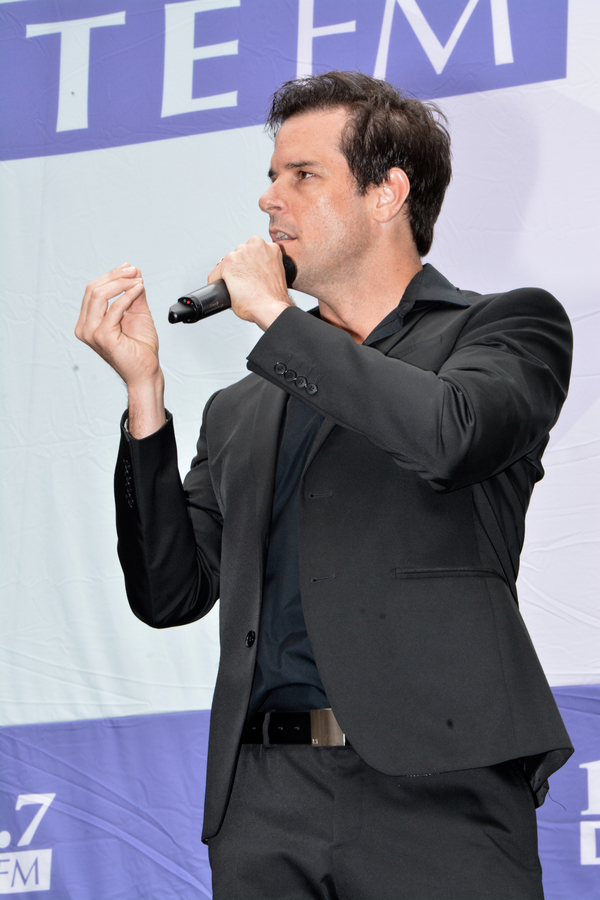 Jeremy Stolle

Jeremy Stolle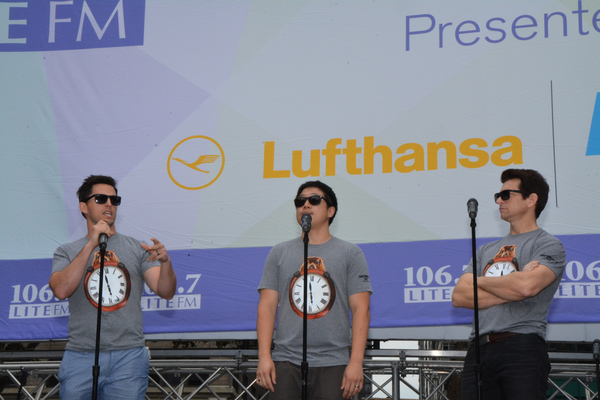 From Groundhog Day- Andrew Call, Raymond J. Lee and Andy Karl

Andy Karl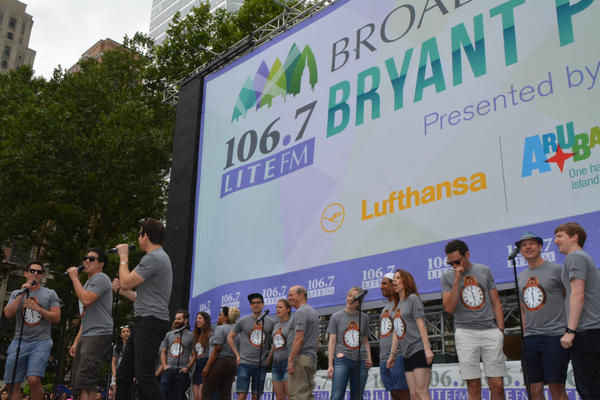 Andrew Call, Raymond J. Lee and Andy Karl and The Cast of Groundhog Day that includes- William Parry, Rebecca Faulkenberry, Gerard Canonico, Heather Ayers, Michael Fatica, Travis Waldschmidt, John Sanders, Taylor Iman Jones, Rheaume Crenshaw, Tari Kelly, Vishal Vaidya, Katy Geraghty, Sean Montgomery, Jenna Rubaii, Camden Gonzales. Jordan Grubb and Natalie Wisdom

Andrew Call, Raymond J. Lee and Andy Karl

Barrett Doss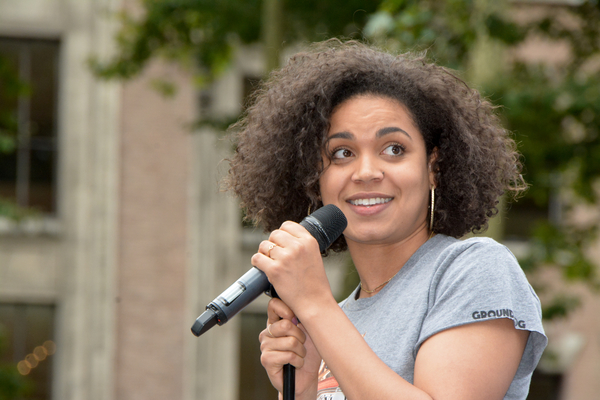 Barrett Doss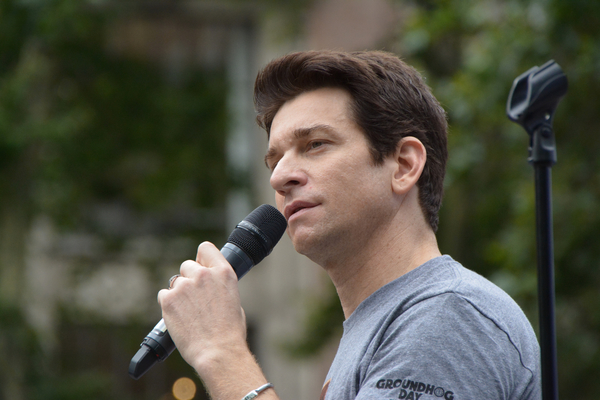 Andy Karl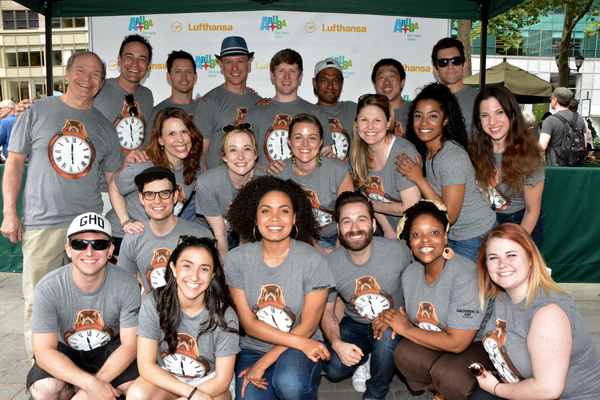 William Parry, Sean Montgomery, Andrew Call, John Sanders, Vishal Vaidya, Raymond J. Lee, Andy Karl, Tari Kelly, Heather Ayers, Rebecca Faulkenberry, Natalie Wisdom, Taylor Iman Jones, Jenna Rubaii, Gerard Canonico, Camden Gonzales, Barrett Doss, Michael Fatica, Rheaume Crenshaw and Katy Geraghty

Kara Lindsay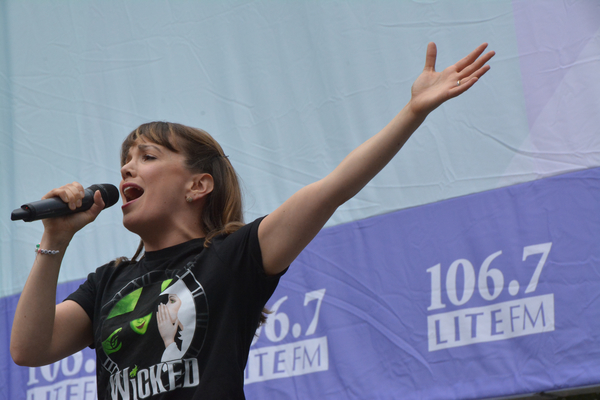 Kara Lindsay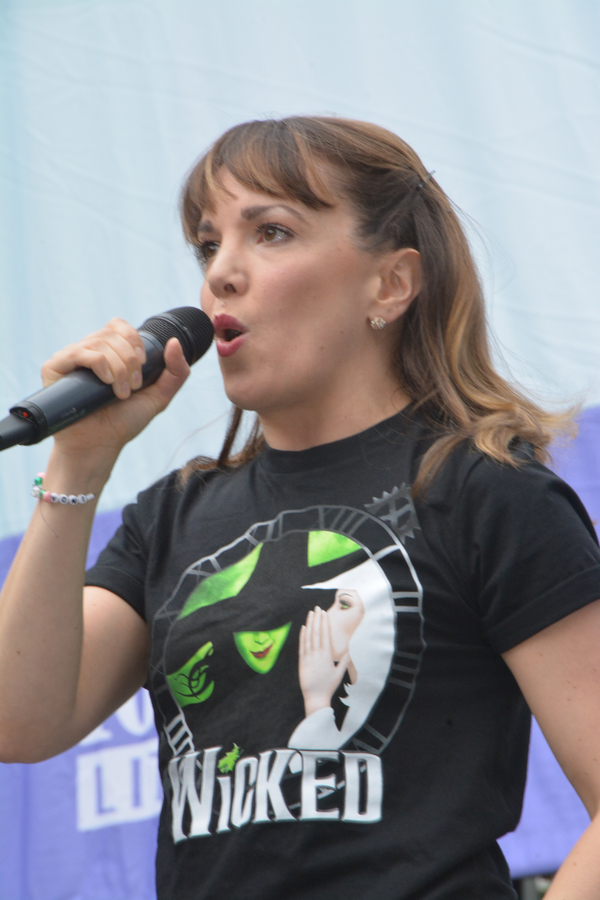 Kara Lindsay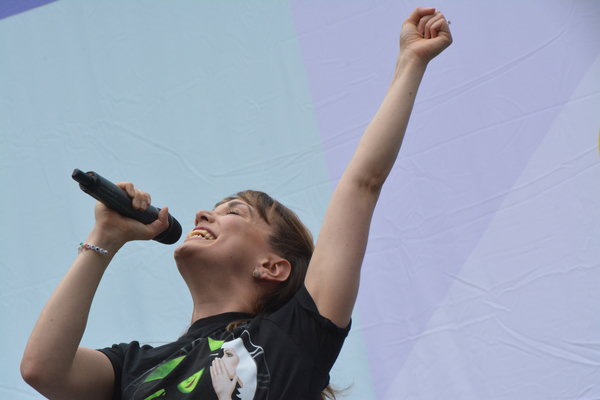 Kara Lindsay

Michael Campayno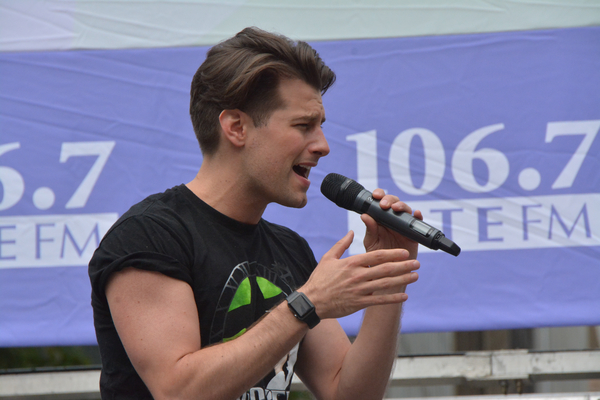 Michael Campayno

Michael Campayno and Jennifer DiNoia

Jennifer DiNoia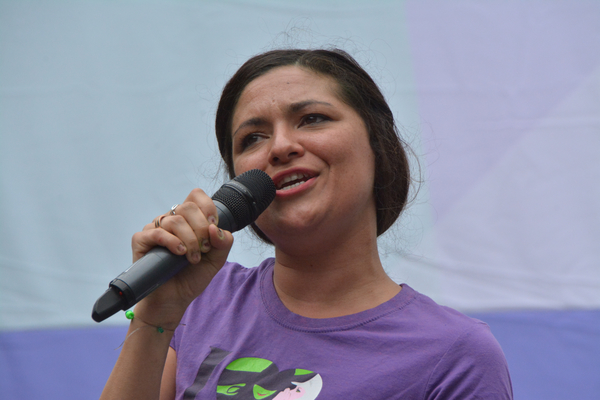 Jennifer DiNoia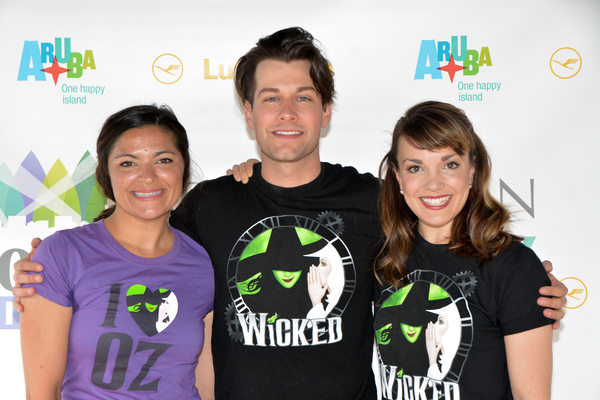 Jennifer DiNoia, Michael Campayno and Kara Lindsay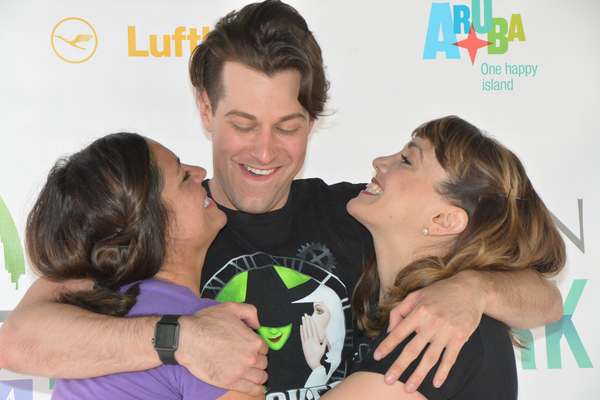 Jennifer DiNoia, Michael Campayno and Kara Lindsay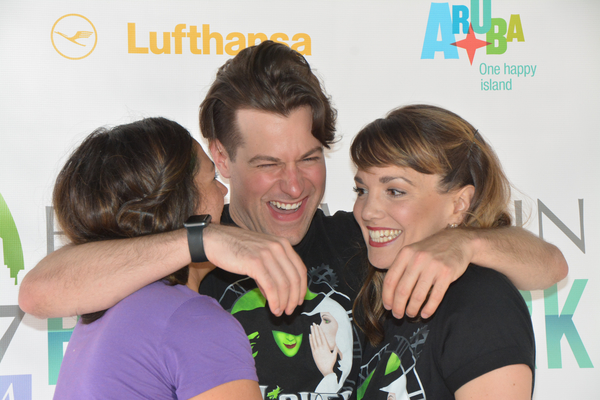 Jennifer DiNoia, Michael Campayno and Kara Lindsay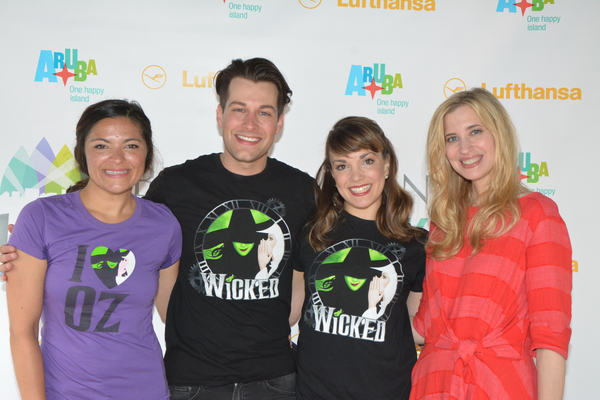 Christine Nagy joins Jennifer DiNoia, Michael Campayno and Kara Lindsay

Jennifer DiNoia, Michael Campayno and Kara Lindsay

A Pair of WICKED shoes modeled by Jennifer DiNoia