Photo Coverage: 79th Annual Academy Awards
The 79th Annual Academy Awards were held at the Kodak Theatre in L.A. on February 25th.  ABC aired a live broadcast of the ceremony that evening. 
Jennifer Hudson was awarded Best Supporting Actress in a Motion Picture for her performance as Effie in Dreamgirls.  Alan Arkin, of Little Miss Sunshine, received an Oscar as Best Supporting Actor.  Helen Mirren was honored with a Best Actress Oscar for her performance in the title role of The Queen (Forest Whitaker won Best Actor for a similarly regal performance in The Last King of Scotland).
Martin Scorcese (after six previous nominations) was honored as Best Director for his crime thriller The Departed, which also received the Oscar for Best Picture. 
Visit www.oscars.com for more information and a full list of winners.
Photos by Sara De Boer/Retna Ltd.
Arrivals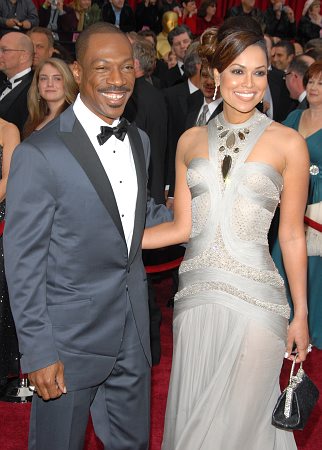 Eddie Murphy and Tracey Edmunds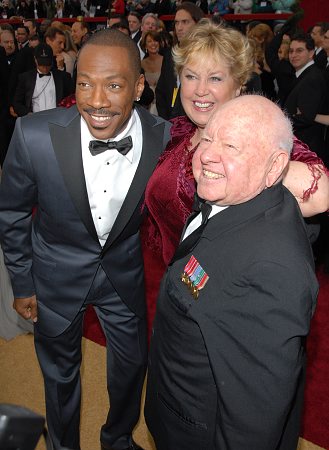 Eddie Murphy with Mickey Rooney and wife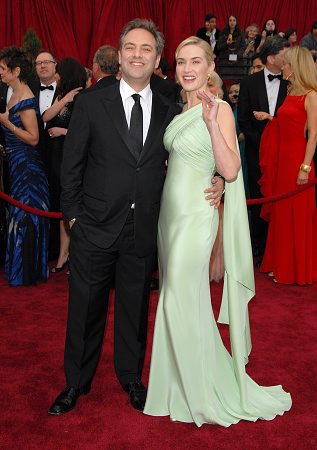 Kate Winslet with husband Sam Mendes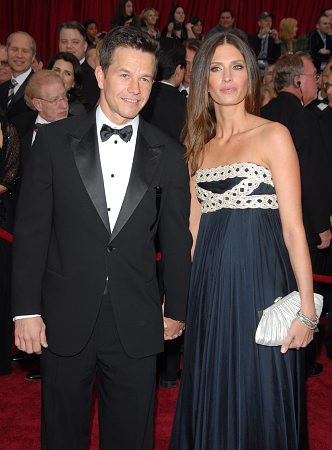 Mark Wahlberg and guest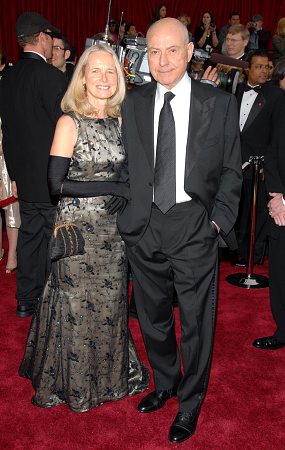 Alan Arkin and wife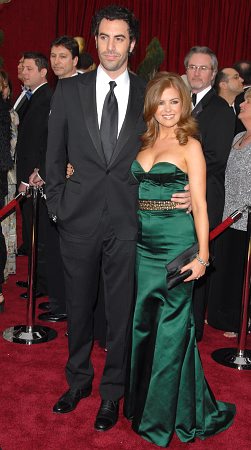 Sacha Baron Cohen and guest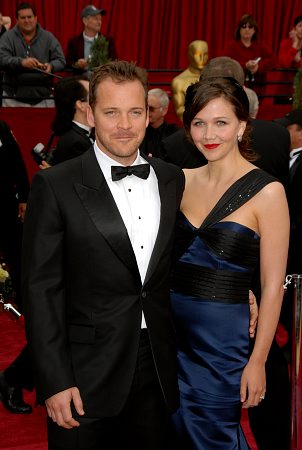 Peter Sarsgaard and Maggie Gyllenhaal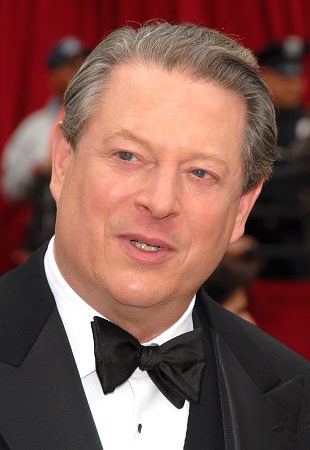 Al Gore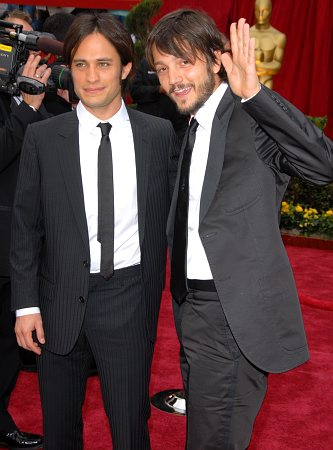 Gael Garcia Bernal and Diego Luna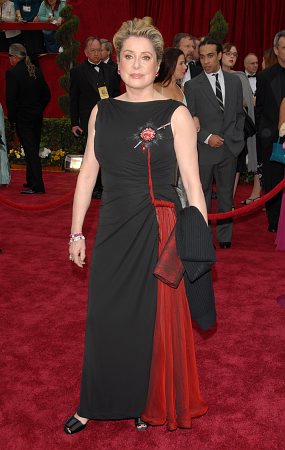 Catherine Deneuve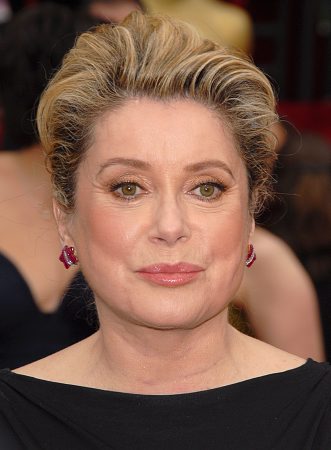 Catherine Deneuve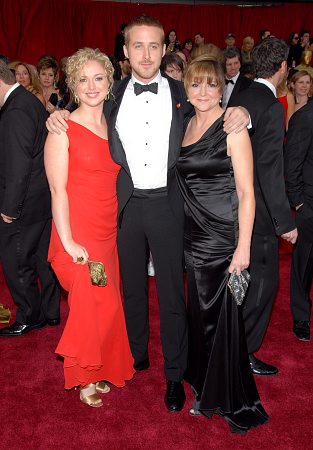 Ryan Gosling and family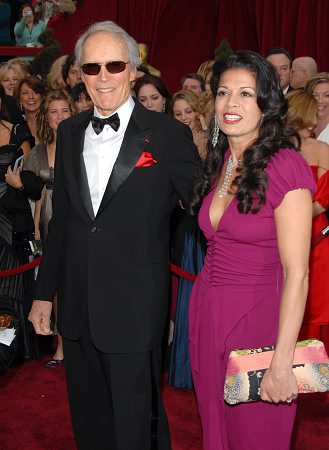 Clint Eastwood and wife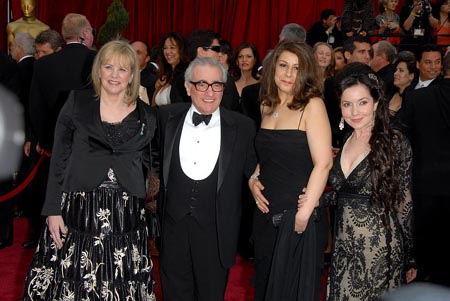 Martin Scorcese and family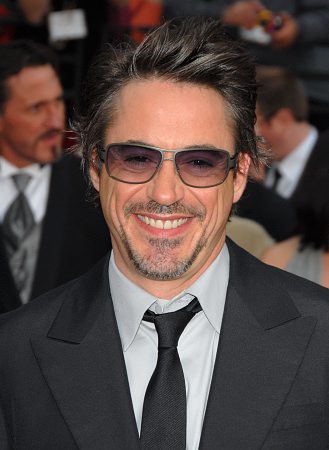 Robert Downey Jr.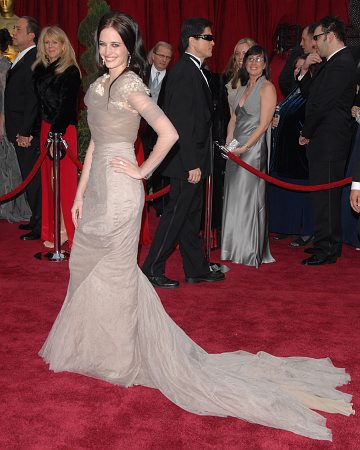 Eva Green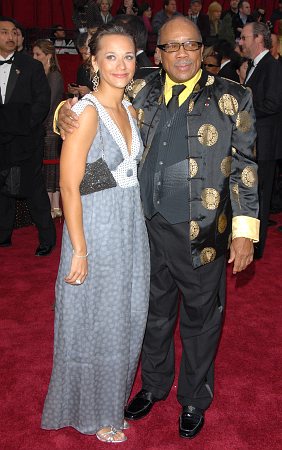 Rashida Jones and Quincy Jones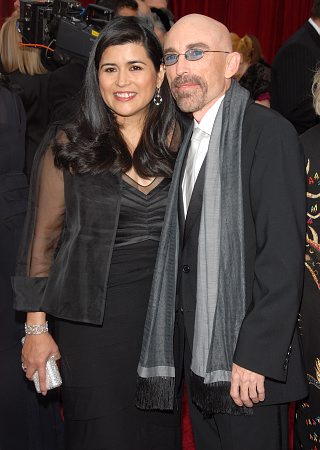 Jackie Earle Haley and wife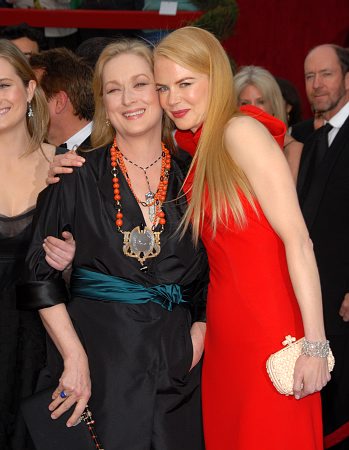 Meryl Streep and Nicole Kidman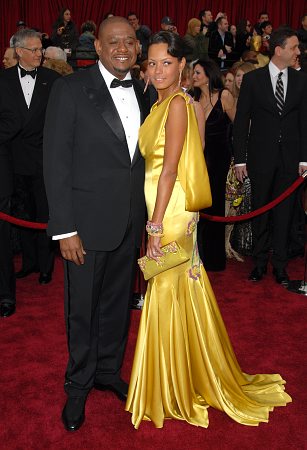 Forest Whitaker and wife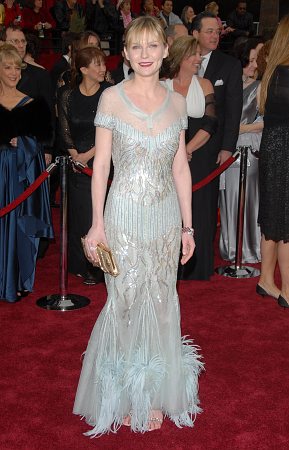 Kirsten Dunst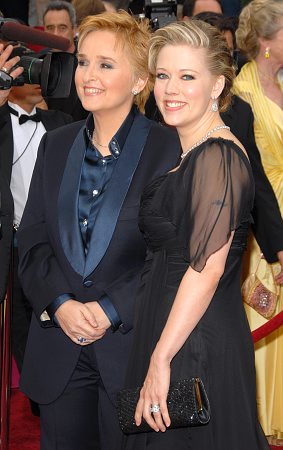 Melissa Etheridge and Tammy Lynn Michaels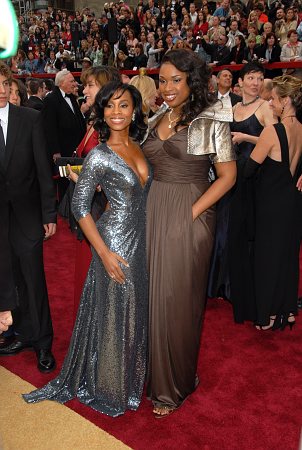 Anika Noni Rose and Jennifer Hudson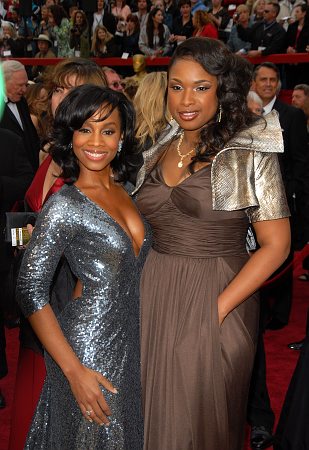 Anika Noni Rose and Jennifer Hudson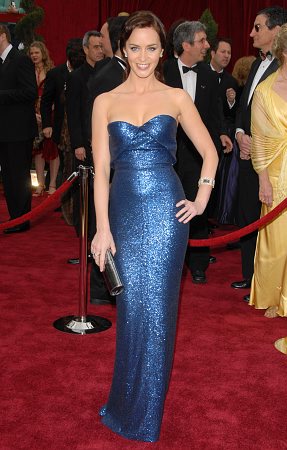 Emily Blunt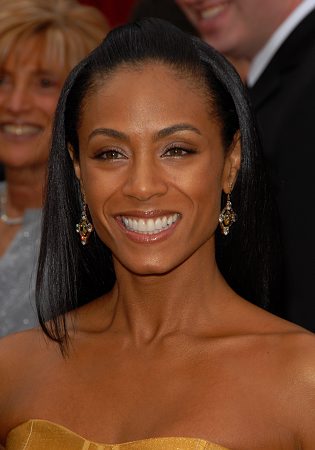 Jada Pinkett Smith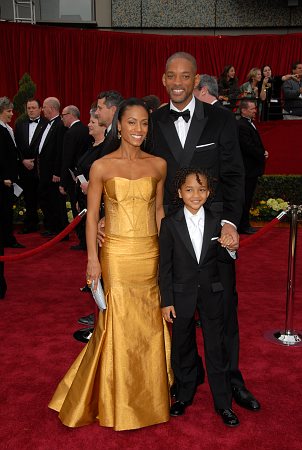 Jada Pinkett Smith, Will Smith and son Jaden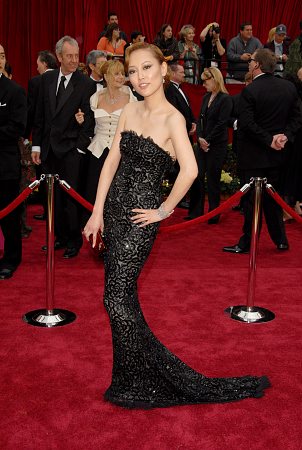 Rinko Kikuchi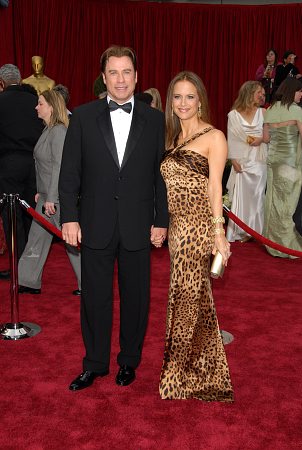 John Travolta and Kelly Preston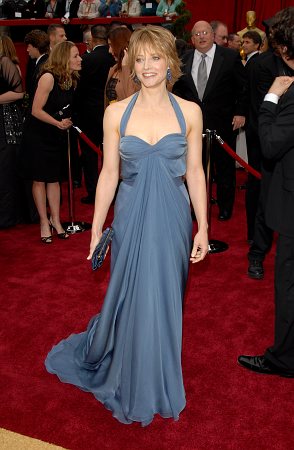 Jodie Foster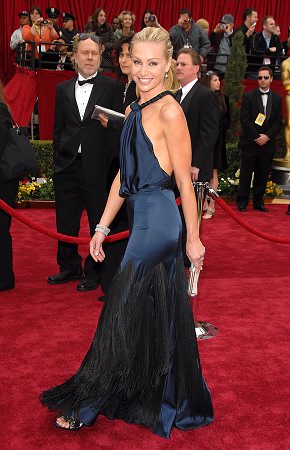 Portia di Rossi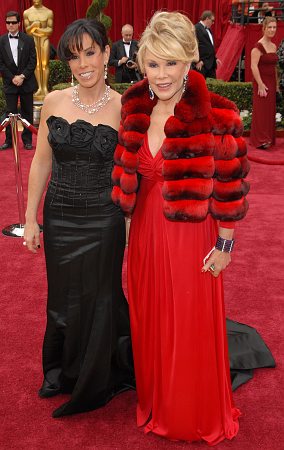 Melissa Rivers and Joan Rivers
Press Room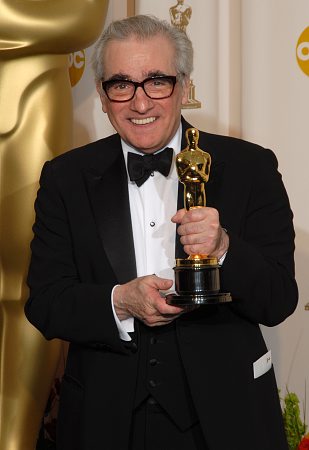 Martin Scorcese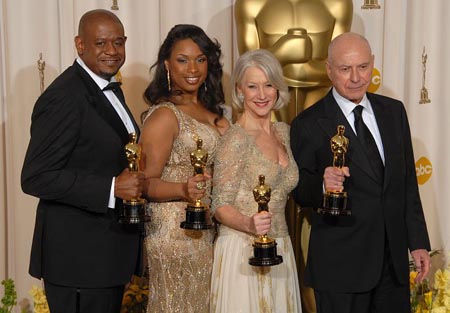 Forest Whitaker, Jennifer Hudson, Helen Mirren and Alan Arkin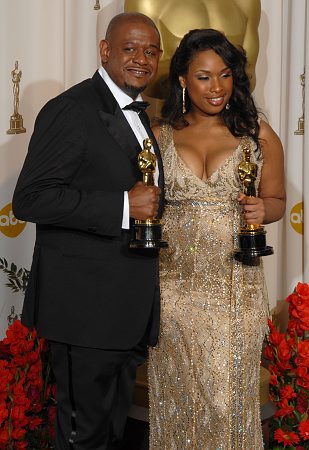 Forest Whitaker and Jennifer Hudson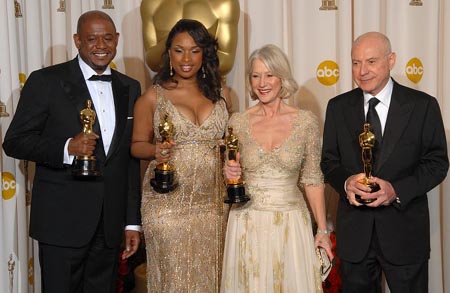 Forest Whitaker, Jennifer Hudson, Helen Mirren and Alan Arkin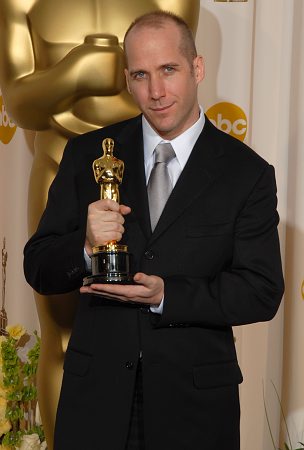 Michael Arndt (Best Original Screenplay for Little Miss Sunshine)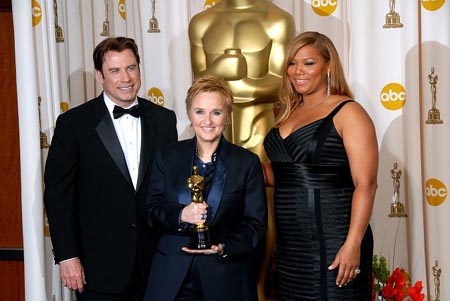 John Travolta, Melissa Etheridge and Queen Latifah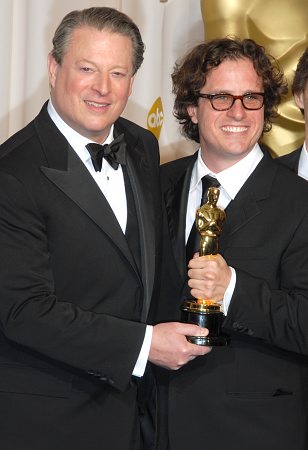 Al Gore and Davis Guggenheim (An Inconvenient Truth)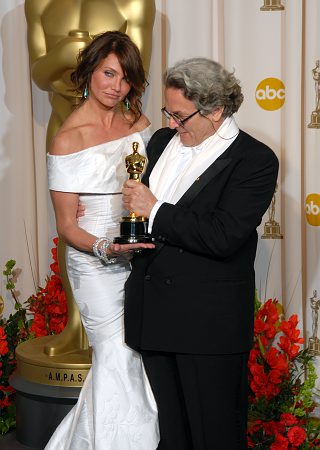 Cameron Diaz and George Miller (Happy Feet)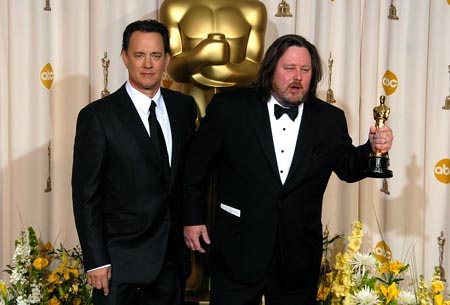 Tom Hanks and William Monahan (Best Adapted Screenplay for The Departed)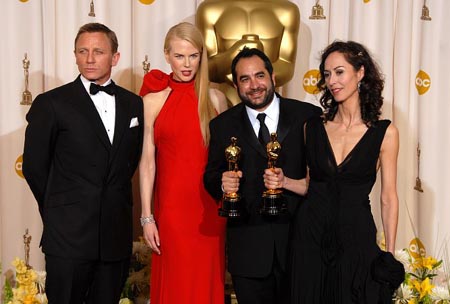 Daniel Craig and Nicole Kidman Best Art Direction Winner Eugenio Caballero and Set Decorator Pilar Revuelta (Pan's Labyrinth)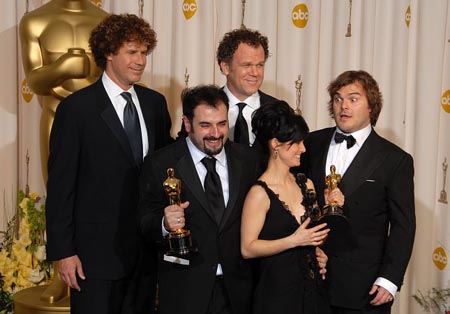 Will Ferrell, John C. Reilly, and Jack Black with Best Achievement in Makeup winners David Marti and Montse Ribe (Pan's Labyrinth)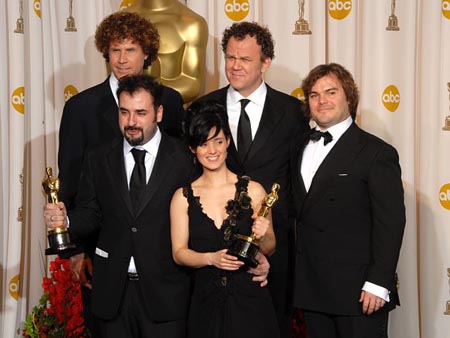 Will Ferrell, John C. Reilly, Jack Black, David Marti and Montse Ribe